Realme announced the GT Neo 5 with 240W fast charging earlier this month, and the company also confirmed a Realme GT3 with the same charging rate is on the way. Today, we received an invitation for the official launch, which will take place on February 28 at MWC in Barcelona.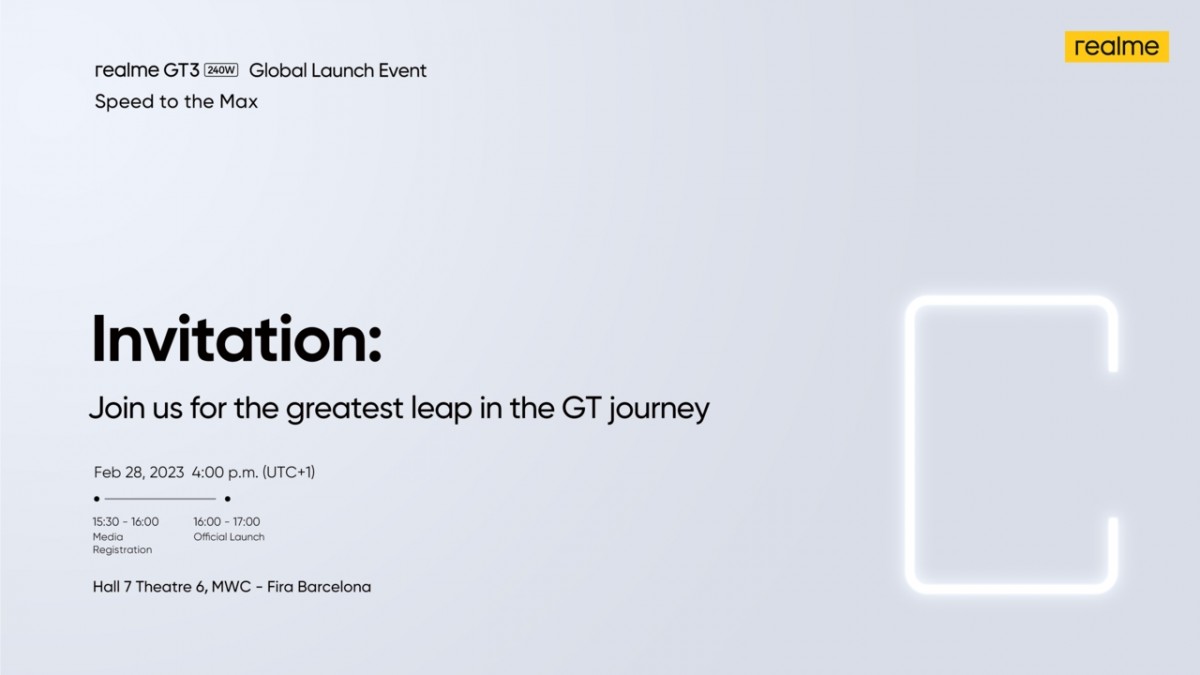 The company did not confirm nor deny whether the Realme GT3 will be a Realme GT Neo 5 with a new name for global markets. Currently, the 240W smartphone is sold only in China but we have seen GT Neo devices hit the international scene.
Rebranding the GT Neo as a vanilla flagship would be a first for the company, although Realme has extensive history of rebranding. For example, the GT Neo 3T is the same as the Q5 Pro in China, while the GT Neo 2T was also sold as GT Neo in China and X7 Max 5G globally.
Currently, there are more questions than answers, but we expect to get more details in the two weeks leading to the event. We will be in Barcelona and will report straight from the Congress once we have all the key information, so stay tuned.
I
I think the main issue with these ultra fast charging speeds is a lack of certificate proving that it doesn't have a impact on battery longetivity. We have certificates for battery safty only meaning we're safe it won't blow up in our ...
D
This is more exact. Its their form of excuse how to give crap and even more crap to its customers and acts like we are innoceent as always. Man you have no idea how much i hate thses practicies.
ADVERTISEMENT