Weeks after its debut in China, the world's first phone with 240W charging is ready to get on the global stage. The Realme GT3 will be available in multiple markets and will spread the joy of getting a full charge in under 10 minutes wherever it goes.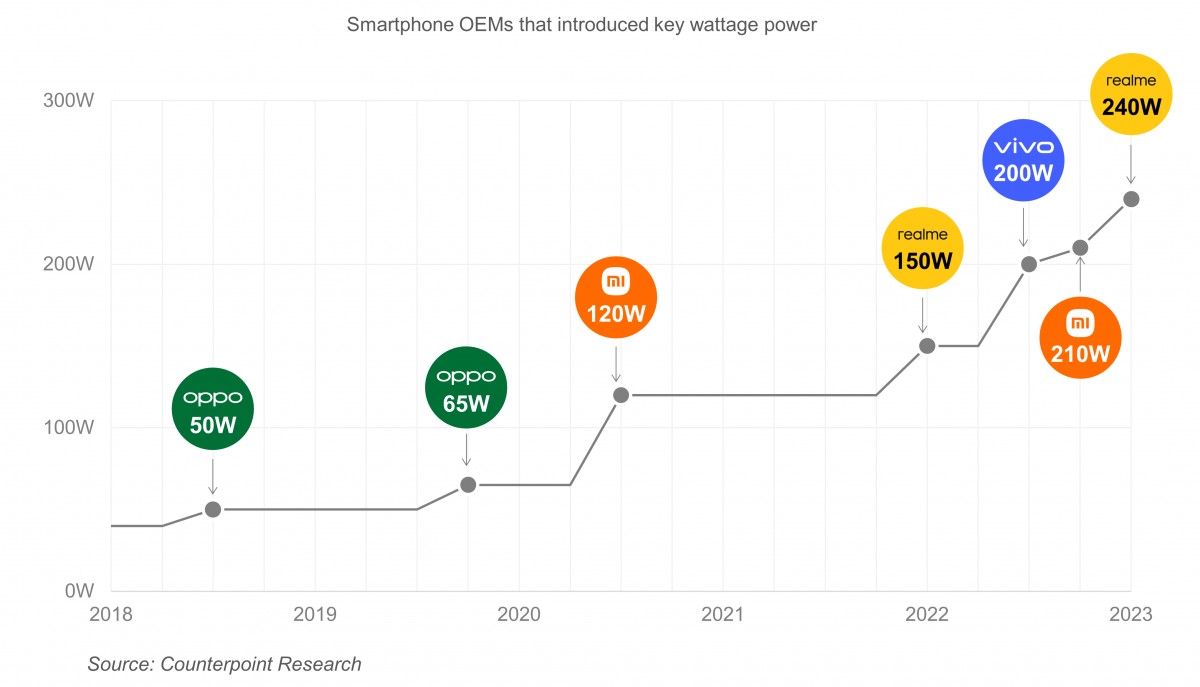 As suspected, this is the global version of the Realme GT Neo 5 240W. This moves the hardware into a more premium category (the Neos are typically mid-rangers), but the pricing remains well below flagship levels – the Realme GT3 will have a starting price of $650 for an 8/128GB model.
This will make it one of the cheapest Snapdragon 8+ Gen 1 phones available, especially outside of China. And the flagship chipset isn't even what makes this phone unique. No, it's the three "industry first" charging technologies.
The phone uses three 100W charging chips in order to achieve 98.5% transfer efficiency during charging (and leave plenty of safety margin). That power comes from a dual GaN charger that is the same size as Realme's 150W charger from lat year. And third, this is the first 12A USB cable since no one needed to push that much current over USB before.
The company claims that its 240W system will offer the "fastest charging power for years to come, as it has reached the maximum charging power possible under USB-C standards". Well, a certain competitor might have something to say about that last part, but the truth is that neither company is using USB standards – they each have their proprietary tech and don't use the new USB PD Extended Power Range (which limits the current to 5A, even in 240W mode).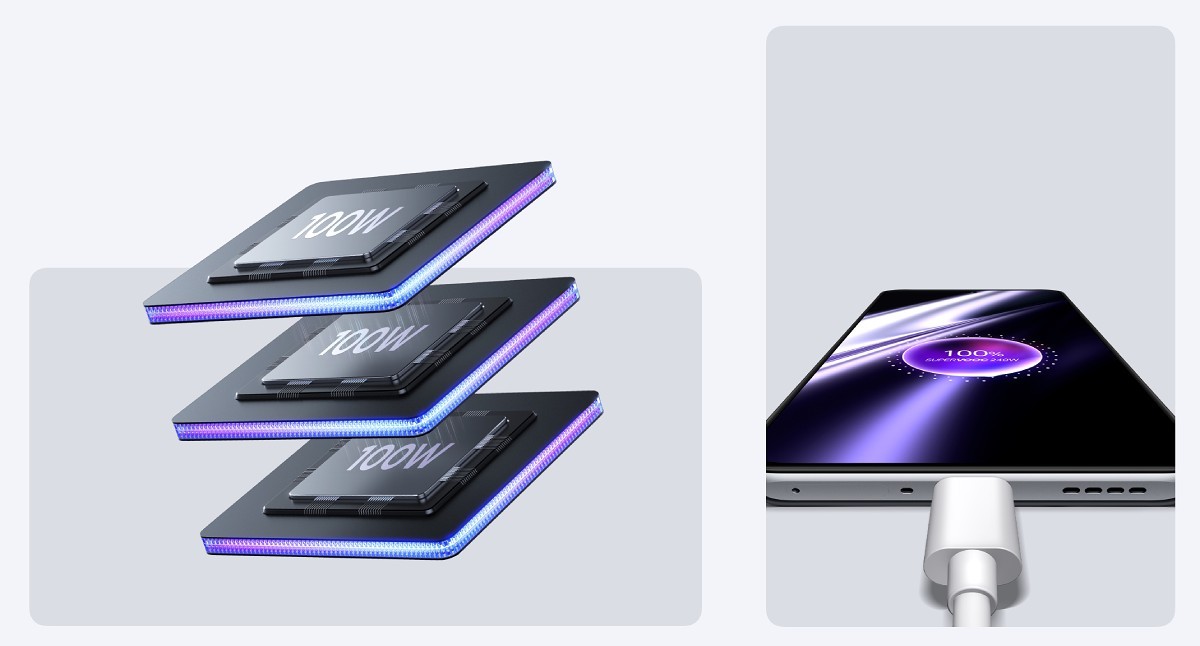 Rivalry aside here are the facts – the Realme GT3 has a 4,600mAh battery that can be fully charged in around 9 minutes and 30 seconds. And if somehow you can't wait that long, the phone will hit 20% in just 80 seconds, 50% is achieved in 4 minutes. TÜV Rheinland has tested the system and certified its safety. Making it safe was no easy feat, though.
The phone has a massive 6,580mm² vapor chamber which isn't just for keeping the Snapdragon 8+ Gen 1 cool during gaming (though it does that too). The VC covers 61.5% of the battery and along with 13 temperature sensors it ensures that it stays at safe levels during charging.
The phone doesn't blindly put the pedal to the metal either. An intelligent system can switch between several modes – travel, sleep and in-car – and select the appropriate charge speed. But even if you only ever use the 240W mode, the battery will retain 80% of its original capacity after 1,600 cycles.
The Realme GT3 features a "Pulse Interface System", aka a C-shaped RGB light behind the glass window next to the camera bump. It's used during charging. If you start from a flat battery, during the first 80 seconds it will pulse red, then for the next 7 minutes or so it will pulse purple, then it will just put a steady purple light because the battery will be fully charged at that point.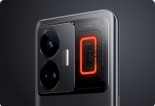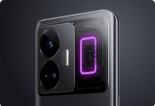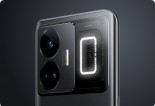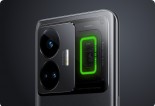 Realme GT3's Pulse Interface System shows the battery status while charging, is also a notification light
It's also used for notifications and when taking photos – when using the 10-second countdown timer the light will alternate blue, white and orange. You will be able to customize the light by picking from 25 colors, 2 rhythm types and 5 light speed modes.
For those who haven't paid attention to the GT Neo 5, here are the core specs of that and the GT3. There is a 6.74" display on the front, a 144Hz 10-bit AMOLED panel with 1,240 x 2,772px resolution (20:9). It's powered by the SD 8+ Gen 1 chipset as mentioned and runs Android 13 with Realme UI 4.0 out of the box. The camera setup features a 50MP main module (1/1.56", 1.0µm, OIS), 8MP ultra wide (112°) and a 2MP microscope, plus a 16MP selfie camera.
The Realme GT3 will be available soon in the following configurations: 8/128GB, 12/256GB, 16/256GB, and16/512GB, plus a special 16GB/1TB variant. The 8/128GB model will go for $650. The phone will be available in two colors, Booster Black and Pulse White. The timing of the release will vary in each region, so it will go on sale in May or in June depending on where you live.
Note that the GT Neo 5 also had a 150W variant with a 5,000mAh battery, that one stays in China for now.
B
Where is this device available? I tried the Realme GT 5 Neo china variant and I want it! It reminds me of a One Plus device when they used to be great.
That's some decent innovation, and faster charging is the need of the hour. But it's also time for bigger batteries. I'd rather have 300w charging and the option to add a 10 Ah battery pack to the phone in case I need more juice. 4.1 o...
ADVERTISEMENT