Interview: Realme's Madhav Sheth talks 108MP camera, phones with notchless displays, and rapid product expansion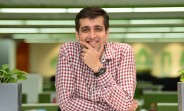 After the launch of Realme 6i in India, we spoke with Madhav Sheth - Vice President of Realme and CEO of Realme India - to learn more about the company's future product strategy, the return of smartphones with pop-up selfie cameras, and the company's naming convention. You can check out the full interview below for all the details.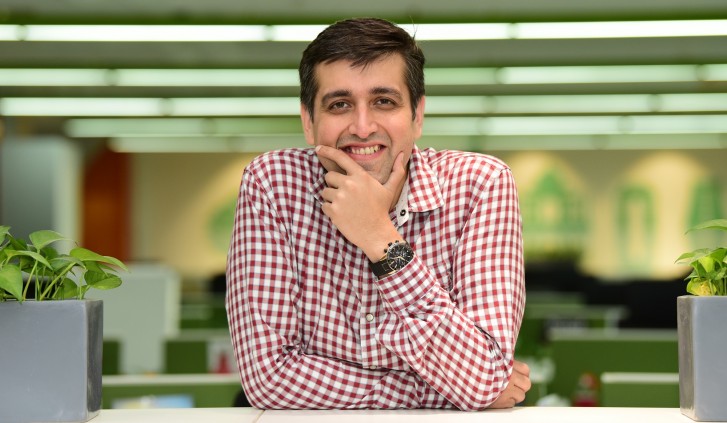 Madhav Sheth - Vice President of Realme and CEO of Realme India
Realme is currently one of the most active makers releasing new phones every other week. While giving customers the option to get the exact same specs they want without overpaying is undoubtedly great, have you managed to scale your software support division to be able to support that many devices?
Yes, absolutely. Realme only launches products when every aspect of our smartphone is ready. We have a full-fledged team that works at the backend to make sure that every feature of our product is taken care of - be it design, specifications, or software. We are a brand that is already giving the most frequent updates in the industry, and our Realme UI is most talked about among our consumers and has good word of mouth. All Realme products enjoy a high rating at Flipkart highlighting the customers' satisfaction levels.
The recent rapid expansion to many new markets has caused some confusing renamings - the Realme 6s in Europe is known as 6i in India, while the original 6i is Narzo 10 there. Do you plan on addressing this in the future and streamline your naming convention or is this just part of the game that we will have to learn to live with?
The market varies from country to country considering consumers' habits, competition situations, etc. We are quite clear about our product portfolio here in India, Realme 3i, 5i - the 6i is not the first "i" product we have launched. My job is not to confuse Indian consumers, other markets will take care of their customers according to their strategies.
Should we expect more affordable options like C11 and 6i this year seeing how people are unwilling to spend on flagships due to the pandemic and prefer buying affordable smartphones instead?
The customers' purchasing in 2020 will be more towards budget & mid-range smartphones and we are offering more options. That is why we launched Realme Narzo series and Realme 6i, targeting this segment and redefined our C series. There will be more C series phones launching soon with a different price point from C11.
After the GST hike, there was a vacuum in the price segment between INR 10k-15k and that is why we are launching Realme 6i which will serve as a product for the audience who wants to focus on gaming, camera, higher refresh rate, etc. After the pandemic, consumers would want to spend less and be more price-conscious. Realme's product strategy is deeply optimized for the Indian market. We will focus on providing affordable options at different price segments, without compromising on quality and ownership experience.
The Realme X brought a pop-up selfie camera - a design solution that hasn't been repeated since. Is it gone forever or should we expect to see a return? And if it's axed was it because of reliability concerns or space efficiency or any other reason?
With Realme X, we brought the first mid-range pop-up camera in the segment and I am happy to share that the device received a 4.5 rating on Flipkart by our fans and is one of our hot-selling models.
Technologies keep changing and in the year 2020, 5G is the No.1 Trend that the whole industry has been dedicated to catch up with. Due to the thickness of the 5G module, it is very difficult to incorporate a pop-up camera module together with it unless the battery or thinness is sacrificed. It's a widely aligned decision across the industry to support 5G development, hence dewdrop display returns as an alternative to the full display with a pop-up camera to save space. Display suppliers also cater to this trend and almost stopped the production of the full display. The industry is glad to see consumers are happy about dewdrop and punch hole displays as before.
Realme was one of the first makers to embrace the 64MP sensors, but you are yet to release a smartphone with a 108MP camera - any particular reason why? What are your thoughts on the 108MP vs the latest 48MP sensor with larger pixels as seen on the Oppo Find X2 Pro and OnePlus 8 Pro?
To feel the beauty of a 108MP camera, it requires a display with larger size and resolution, and it requires a very high level of software readiness not just by any brand but by the whole industry. Realme will only bring the best experience to the consumers once all relevant technologies grow mature.
No comments on other industry players.
You announced that you'll make your debut at IFA this year - any hints as to what we can expect from you there?
Realme has been doing exceptionally well in the European market. We have some major announcements lined up for the IFA in September, and we are quite excited to share them with our audience. Stay tuned!
What will be the next big thing from Realme?
This year, we want to reach our fans beyond smartphones and hence, Realme is now driven to establish itself as a tech lifestyle brand in India. Aligned with our new 1+4+N strategy, we will be expanding our AIoT product portfolio. We plan to bring in a lot of cutting-edge products such as smart speakers, higher-end smartwatches, TVs and headphones along with many other products. Stay tuned for our upcoming exciting, new launches.
What will be the next AIoT/lifestyle product from Realme?
We have recently announced our new 1+4+N strategy, which is 1 Core Smartphone + 4 Smart Hubs + N AIoT Products. This is in line with our vision to become the most popular tech lifestyle brand in India.
For AIoT, our fans can expect multiple AIoT products from Realme around 'Personal, Home, and Travel' segments. This will further solidify our vision to emerge as "the most popular tech lifestyle brand in India." We will be very soon introducing more cool products in our Smart Speaker category, along with more stylish smartwatches, high-end TVs and smarter headphones, and various accessories ranging from in-car chargers, backpacks to stylish luggage cases, and smart home gadgets. Like our smartphones, our AIoT offerings will be a full-range portfolio from budget to premium price segments.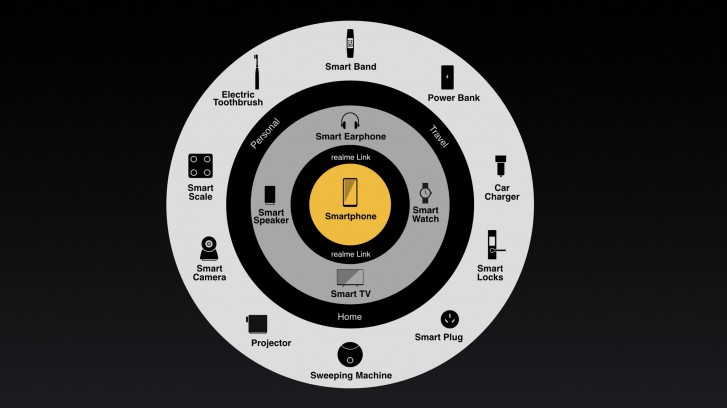 One of my major complaints about the Buds Air lineup is neither Air nor Air Neo come with silicone tips to provide meaningful passive sound isolation. Should we expect the next product in the Buds Air series to come with silicone tips, or maybe even Active Noise Cancellation?
Buds Air Neo is positioned in the budget segment, therefore, features like silicone tips and Active Noise Cancellation are not available at this price point across the industry. Active Noise Cancellation is one of the technologies we are focusing on and we will launch products with industry-leading ANC features soon.
Editor's Note: Realme sells Buds Q TWS earphones with silicone tips priced lower than the Buds Air and Buds Air Neo.
Anything else you want to tell our readers and the ever-growing Realme fanbase?
I am proud to share that Realme has touched the milestone of 40 million smartphone users globally and 25 million users in India. Thanks to their steadfast love and support, not only have we become the world's fastest-growing smartphone brand but also the most popular tech-lifestyle brand. Consumers' passion has not only inspired us to launch cutting-edge smartphones but also diversify into AIoT products, with a vision to bring exciting, cool new technologies for an unparalleled technology-driven, connected lifestyle. We will continue to leap forward and faster with new innovations, so stay tuned to Realme to hear more about upcoming surprises!
M
When can we expect an Android One Smartphone from Realme under 15k ?
K
When next sale realme x50pro 12+256 im waiting
A
Let me tell you, indian consumers are really ready to spend and shell out atleast even 30k for phones.through analytics what I have found is that most Indian consumers even though (mainly the youngsters) earn less than 20k or 15k per month they have ...
ADVERTISEMENT