6.5-inch 120Hz Ultra Smooth Display
A high refresh rate of 90Hz is becoming more and more commonplace in increasingly-budget devices. Realme has quite a few examples in its current lineup. 120Hz, on the other hand, is a rarity, even at much higher price points. That's the kind of IPS LCD panel the Realme 7 5G is equipped with on a 6.5-inch diagonal. The same as its vanilla Realme 7 sibling in both physical dimensions and FullHD+ (1080 x 2400 pixels) resolution. That works out to a very crisp 405 ppi and a modern, tall 20:9 aspect ratio. Plus, the Realme 7 5G sweetens the deal with some extra-small bezels around said panel, for a 90.5% screen to body ratio.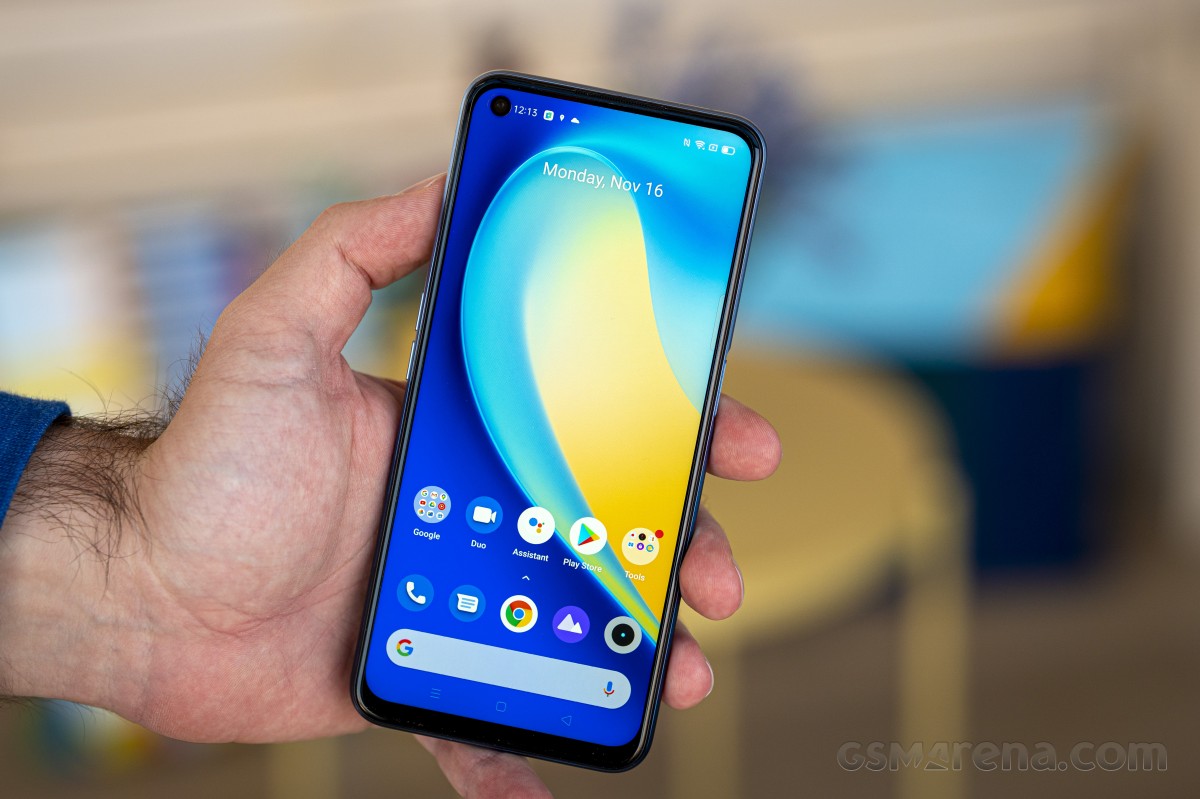 In terms of traditional performance metrics, the panel on the Realme 7 5G managed 484 nits of brightness in our tests. Not amazing, but still respectable on an LCD. The phone was perfectly usable outdoors in sunlight, but mostly with auto-brightness turned on since that offers a nice little boost to a maximum 571 nits of brightness. Again, hardly amazing, but good enough.
Display test
100% brightness
Black,cd/m2
White,cd/m2
Contrast ratio
Xiaomi Redmi Note 9 Pro (Max Auto)
0.487
616
1265:1
Realme 7 Pro (Max Auto)
0
585
∞
Xiaomi Redmi Note 9S (Max Auto)
0.42
575
1369:1
Realme 7 5G (Max Auto)
0.667
571
856:1
Realme 6i
0.328
528
1610:1
Realme 7 (Max Auto)
0.374
526
1406:1
Motorola Moto G9 Plus (Max Auto)
0.39
522
1338:1
Huawei P40 Lite (Max Auto)
0.501
515
1028:1
Realme 7 5G
0.376
484
1287:1
Xiaomi Redmi Note 9 (Max Auto)
0
466
∞
Huawei P40 Lite
0.425
461
1085:1
Realme 7 Pro
0
459
∞
Realme 7
0.31
457
1474:1
Xiaomi Redmi Note 9 Pro
0.355
456
1285:1
Realme 6
0.343
451
1315:1
Motorola Moto G9 Plus
0.315
427
1356:1
Xiaomi Redmi 9 (Max Auto)
0.253
426
1684:1
Realme 6 Pro
0.318
421
1324:1
Xiaomi Redmi Note 9S
0.303
421
1389:1
Xiaomi Redmi Note 9
0.298
370
1242:1
Xiaomi Redmi 9
0.202
328
1624:1
Color reproduction on the Realme 7 5G is sub-optimal, but not too shocking for an LCD. In its default mode, compared against the sRGB palette, we got an average deltaE2000 of 5.4 and a maximum of 8.8. There aren't really any granular white point controls to take advantage of. Just a simple color temperature slider. Moving that all the way to the right did fix the general blue and cold hue that is present on the Realme 7 5G out-of-the-box with an average deltaE2000 figure of 3.8 and a maximum of 7.4.
There is one particular toggle in the display menu that caught our eye, called OSIE visual effect. As per Realme's own literature, it is meant to improve clarity, sharpness, and dynamic range, bringing the picture "closer to what the human eye sees and more than what the human eye sees." PR materials are a bit vague on whether this just applies to video playback or the entire UI. Our testing showed practically no difference to color-reproduction with the app-based testing scenario we run. Videos did look slightly different, but hardly drastically so.
The Realme 7 5G has Widevine L1 certification, so it can take advantage of HD and higher streaming on platforms like Netflix and Amazon Prime Video. Since its display lacks any official HDR certification, any software HDR decoding support is not really relevant.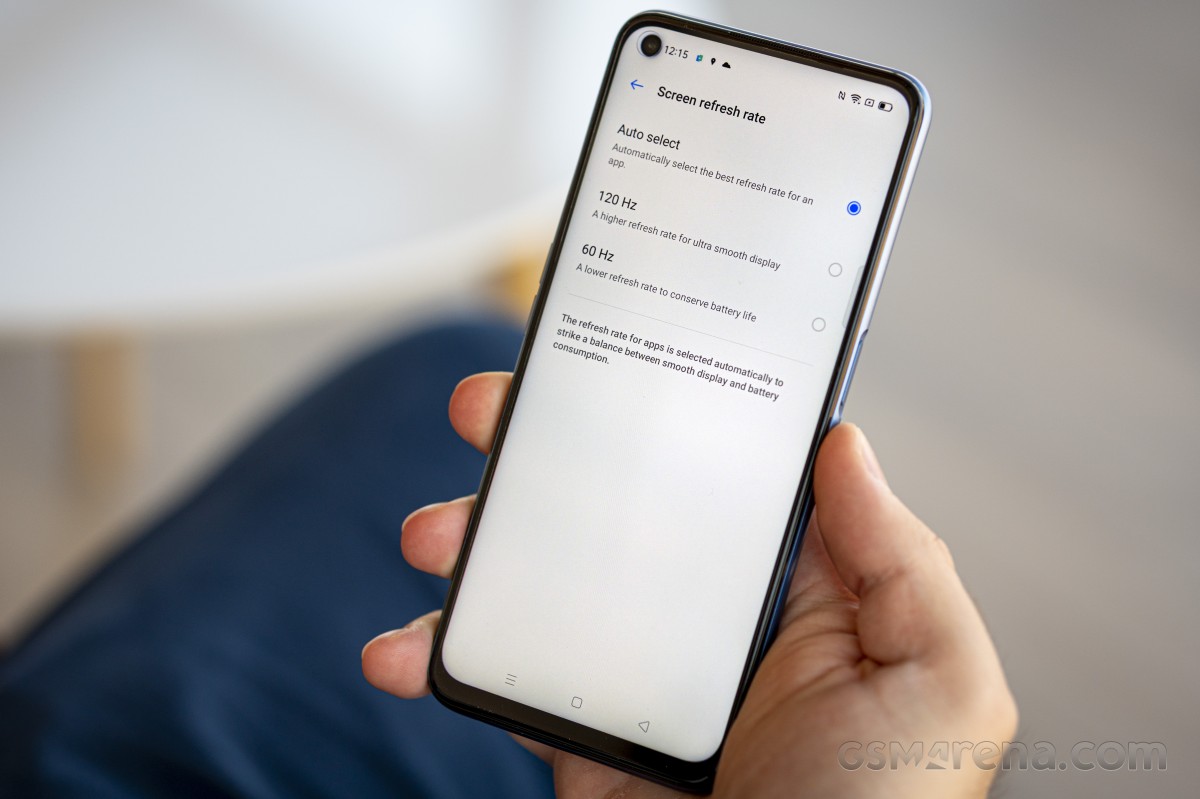 There are quite a few idiosyncrasies to the way Realme UI handles the high refresh rate on the Realme 7 5G and its 120Hz display. Things are the most straight-forward when the refresh rate is set to 60Hz. That simply locks the UI and all of the apps to 60fps.
In contrast, the 120Hz option is not nearly as fixed as its name suggests. You typically get the full 120fps/Hz experience while browsing the main UI. A few apps also work at that 120fps cap, like the Phone and Contacts apps and YouTube in its main UI. Most other apps tend to work at 90fps while in 120Hz mode, with a few notable exceptions, like Google Maps and the Camera app, which are locked to 60fps regardless of any OS settings.
YouTube intelligently switches down to 60Hz when a video is played in full-screen, which is the proper behavior for saving battery. The same is true for the Realme Video player app - it does 90Hz in the UI and 60Hz once actually playing a video. However, the Realme Photos app stays at 90fps even while playing a video. Interestingly enough, if you pause the video and wait a bit, it goes down to 60Hz. Odd behavior, for sure. Many other apps that typically run at 90fps also tend to drop down to 60fps automatically if left alone for a few seconds.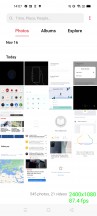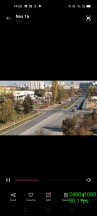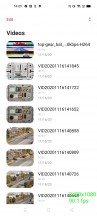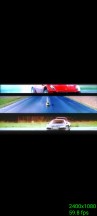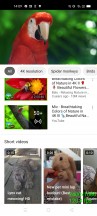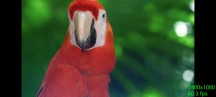 Video app behavior at 120Hz setting
Setting the display refresh rate to Auto results in rather odd behavior. The phone expectedly caps itself at 90Hz. However, it also seems to be a lot less-prone to automatically drop itself to 60Hz like it does in 120Hz mode. A lot fewer apps seem to go down to 60fps once left alone for a few seconds. On the other hand, certain apps like Google Photos and the Realme Videos app seem to lock themselves at 60fps all throughout. The Realme Photos app still seems to have an affinity to stay at 90fps.
Overall, it's a bit difficult to entirely grasp the internal logic Realme is using for its refresh rate switching. However, our experience shows that the 120Hz mode is intelligent enough to not waste battery in most circumstances, making it viable to just use daily.
On the subject of gaming, we tried a few Android titles know to be able to go above 60fps on other devices. Games like 1945 Air Force, Death Trigger 2, and Mortal Kombat. Unfortunately, we didn't manage to get above 60fps in any of them regardless of the display refresh rate settings we used. That includes launching the games through Game Space, with Competition mode enabled. Consequently, we can't be sure how that affects the advertised 180Hz touch sampling rate and if that remains a viable in-game advantage regardless of refresh rate woes.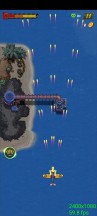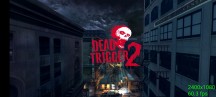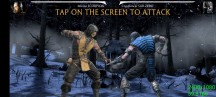 Games failed to go above 60fps
That's a rather big bummer since the 120Hz panel on the Realme 7 5G kind of loses its appeal to gamers if they can't make use of it in games. Hopefully, this is not a permanent state of affairs and is easy enough to fix with an update.
On a much more positive note, the panel on the Realme 7 5G did not show any nasty smearing or other visual artifacts at 120Hz, typically associated with pushing lower-quality panels past their sensible capabilities. The text remains very legible and sharp while scrolling. We also observed no excessive ghosting or "jello" effect. All things considered, despite some of its apparent shortcomings, the display on the Realme 7 5G offers solid-enough performance for the price range.
Battery Life
The Realme 7 5G has a huge 5,000 mAh battery at its disposal, just like the vanilla Realme 7. It is not a bad accomplishment, considering the slightly smaller footprint of the new model, which also has support for 5G. Also present is the nifty 30W Dart Charge - hardly industry-leading, but still plenty fast for most users and great to see on a more budget-friendly device.
On paper, the Realme 7 5G has quite a few strengths lined-up for great battery endurance. There is the massive 5,000 mAh battery pack, alongside an efficient 7nm process for the Dimensity 800U chipset. Since the Dimensity line of chips is still something very new, we were excited to see how well its model seems to do in active calling and standby. We didn't quite reach the 588 hours of standby offered by Realme in their own testing, but we came pretty close at around 480 hours. While also slightly exceeding the company's claimed call time by half an hour. A truly great showing all-around. It's definitely better than the battery efficiency of 5G chipsets like the Snapdragon 765G.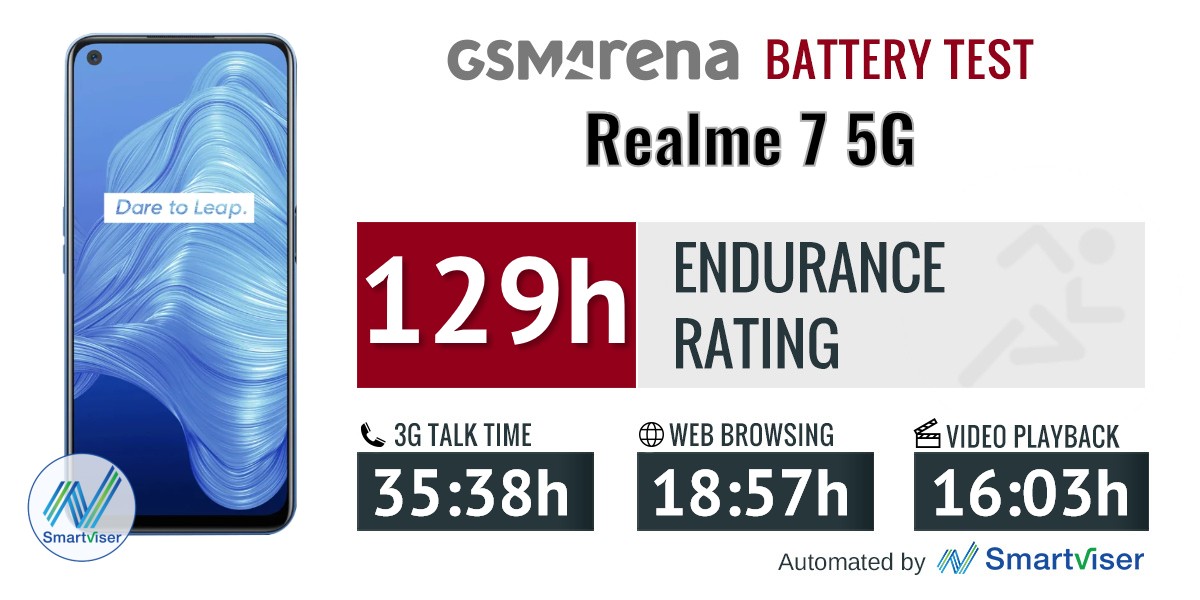 Nearly 19 hours in web browsing and 16 in offline video playback deserve praise. It is worth noting that these results were achieved by using the default Auto display refresh rate option. Due to the way the auto-refresh rate works on the Realme 7 5G, this effectively ended up locking our Viser testing tools to 90Hz - a bit wasteful for video playback and a bit conservative for web browsing, which most users will likely want to experience at the full 120Hz.
For the sake of thoroughness, we manually redid the on-screen tests, forcing Video playback to 60Hz via the built-in Video app and the Web browsing portion to 120Hz via Chrome and the 120Hz toggle in display refresh rate settings. We ended up with around 14 hours of endurance for full-smoothness browsing. The video test was right around the same 16 hour-mark, which is easily explained by the auto refresh-rate dropping behavior the Realme 7 5G has in place. So even though the Viser app was running at a locked 90Hz, its actual video playback ended up at 60Hz, as it should. With a still messy automatic system like this one, we'll take our wins whenever we can get them.
Our battery tests were automated thanks to SmartViser, using its viSer App. The endurance rating above denotes how long a single battery charge will last you if you use the Realme 7 5G for an hour each of telephony, web browsing, and video playback daily. We've established this usage pattern so that our battery results are comparable across devices in the most common day-to-day tasks. The battery testing procedure is described in detail in case you're interested in the nitty-gritty. You can check out our complete battery test table, where you can see how all of the smartphones we've tested will compare under your own typical use.
Charging speed
Just to reiterate once again, the Realme 7 5G supports 30W Dart Charge with the proprietary adaptor and USB Type-A to Type-C cable, included in the box. You might want to keep track of those. If you fail to do so, the phone will also charge up to 15W on USB Power Delivery. Realme claims that at 30W, your battery should go from 0 to 50% in 26 mins and 100% in 65 mins.
Having already validated the exact same claim on the vanilla Realme 7, with its equivalent 5,000 mAh battery and 30W Dart Charge, we had little doubt that the numbers are correct. Still, we re-ran the tests to get the expected results within the margin of error.
30min charging test (from 0%)
Realme 7 Pro
94%
Realme 6
70%
Xiaomi Redmi Note 9 Pro
63%
OnePlus Nord
60%
Realme 7
58%
Realme 7 5G
57%
Poco X3 NFC
55%
Realme 5 Pro
50%
Xiaomi Redmi Note 9S
37%
Realme 6i
33%
Xiaomi Redmi 9 (18W)
33%
Xiaomi Redmi Note 9
31%
Realme 5
21%
Xiaomi Redmi 9
20%
Time to full charge (from 0%)
Realme 7 Pro
0:37h
Realme 6
0:51h
Realme 7
1:05h
OnePlus Nord
1:05h
Realme 7 5G
1:06h
Xiaomi Redmi Note 9 Pro
1:11h
Poco X3 NFC
1:15h
Realme 5 Pro
1:30h
Xiaomi Redmi Note 9S
1:45h
Xiaomi Redmi Note 9
2:33h
Speaker
The Realme 7 5G only has a single bottom-firing speaker at its disposal. Again, not dissimilar to the vanilla Realme 7. That being said, judging by their respective loudness and frequency response curves, the pair don't share the same speaker module. The Realme 7 5G is notably quieter, just barely making the "Good" rating. Also, it is a bit worse in actual quality than the regular Realme 7, which is already not amazing, to begin with.
On a more positive note, the Realme 7 5G has both Dolby Atmos and Hi-Res certification.
Use the Playback controls to listen to the phone sample recordings (best use headphones). We measure the average loudness of the speakers in LUFS. A lower absolute value means a louder sound. A look at the frequency response chart will tell you how far off the ideal "0db" flat line is the reproduction of the bass, treble, and mid frequencies. You can add more phones to compare how they differ. The scores and ratings are not comparable with our older loudspeaker test. Learn more about how we test here.