Qualcomm introduces next-gen AR/VR platforms Snapdragon XR2 Gen 2 and AR1 Gen 1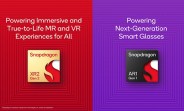 Qualcomm announced its next-generation AR/VR platforms called Snapdragon XR Gen 2 and AR1 Gen 1. The two platforms should enable mixed reality and virtual reality in thin and lightweight devices that don't require an external battery pack. This gives other OEMs a chance to grab a share of the space that should see an uptick in popularity following the launch of Apple's Vision Pro.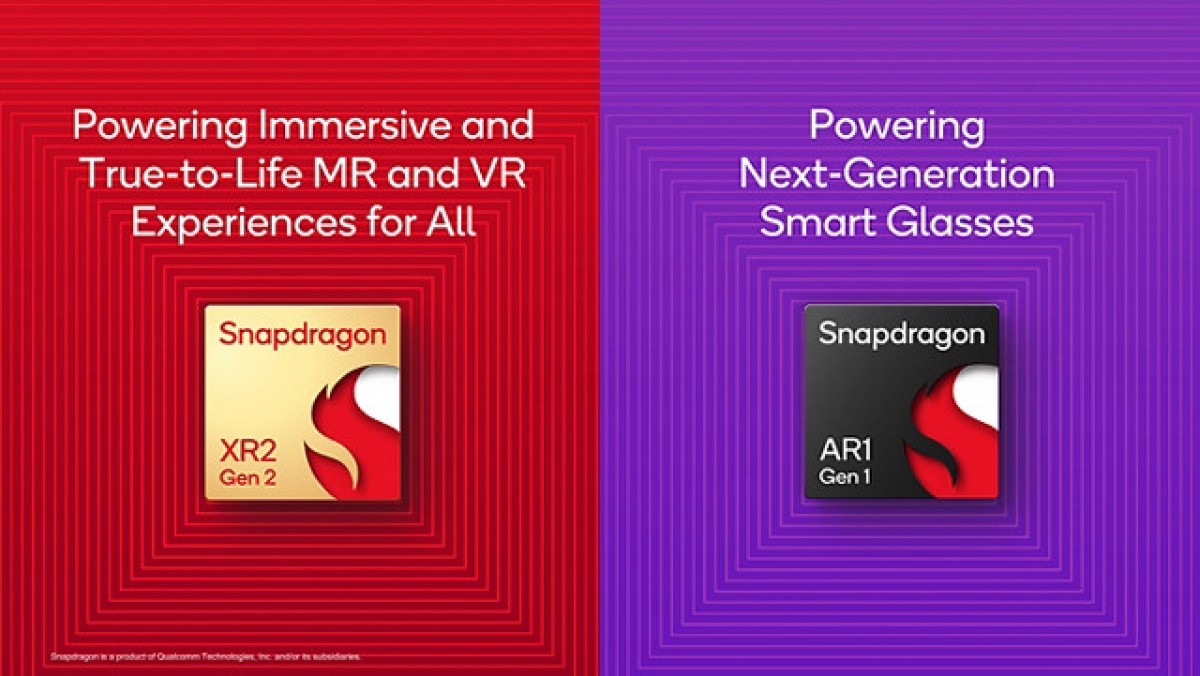 The Snapdragon XR Gen 2 is arguably the more interesting chip of the two. It supports MR and VR devices with 2.5x better GPU performance compared to its predecessor, 8x better AI performance, support for up to 10 cameras and sensors, 2x 3K displays, and the latest Spectra ISP on board.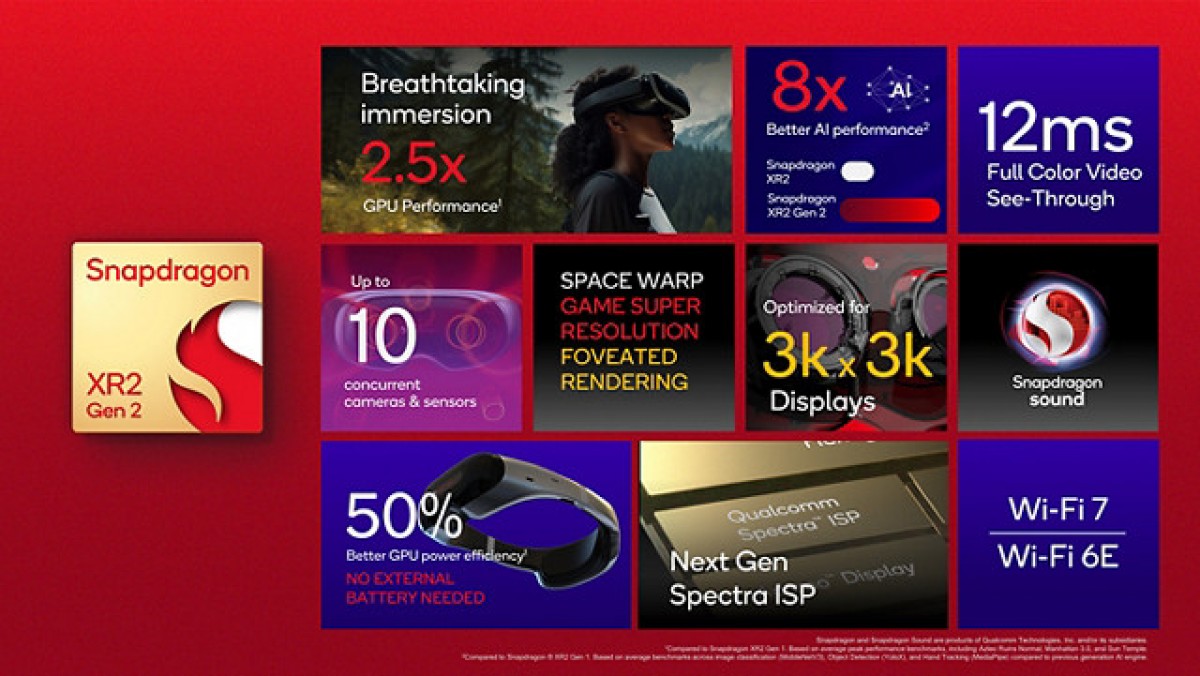 The Snapdragon AR1 Gen 1 platform, on the other hand, is aimed at lightweight smart glasses with MR capabilities. In addition, it enables recording and live-streaming directly from the glasses, performance of visual searches and real-life translation.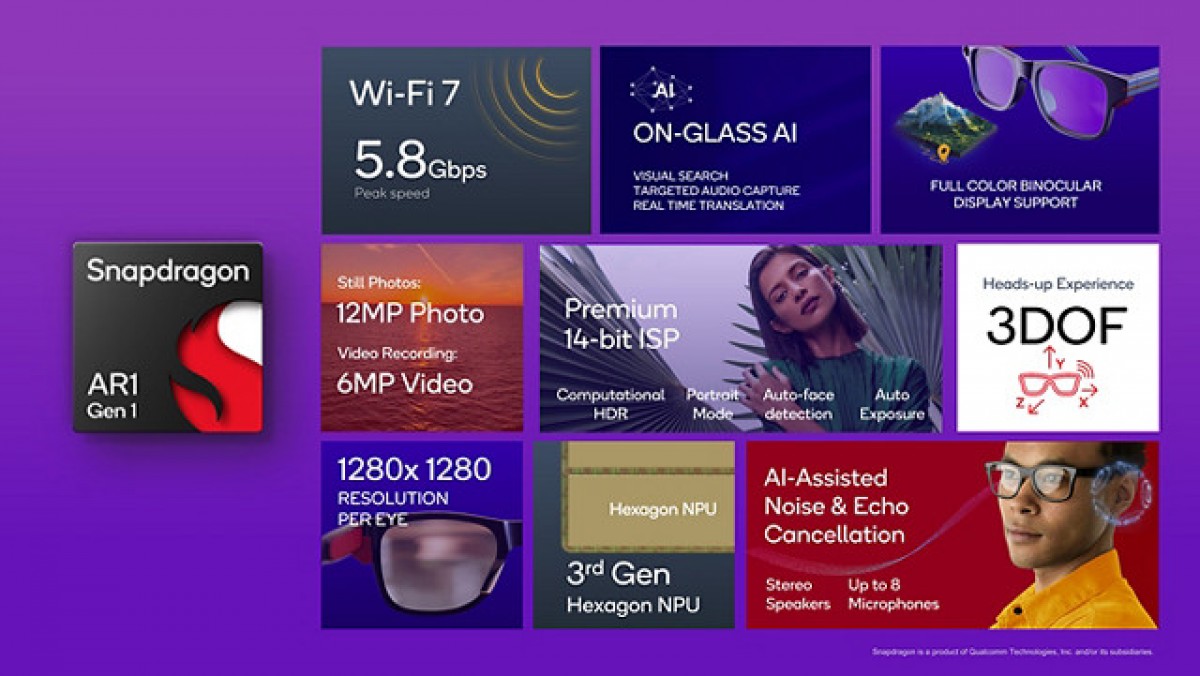 Both platforms are developed in collaboration with Meta and will debut with Meta devices as early as this year. The Meta Quest 3, for example, will be powered by the Snapdragon XR2 Gen 2 Platform, while the Ray-Ban Meta smart glasses will make use of the Snapdragon AR1 Platform. Other OEMs will have the chance to develop their own devices using the newly announced chips starting in 2024.
?
Do these optical applications already exist? Do they use anti-microbial systems?
F
Here's a good question. How many VR's will use XR2 Gen2 and AR1 Gen 1?
?
Of samsung's was "burning" hot than tmsc's would barely be better. Their process is not that significantly better. It was samsung's large power hungry cores and as of late their less than stellar implementation and set of the...
ADVERTISEMENT