Introduction
Sell your proper camera gear, phones can take portraits just as well already. This has been a popular claim to put in catchy headlines for the past couple of years, only to be totally debunked in the actual article or at the very least watered down with a whole bunch of ifs.
We've lined up the industry's cameraphone heavyweights - iPhone XS Max, Galaxy Note9, Huawei Mate 20 Pro, LG V40 ThinQ, OnePlus 6T, Galaxy S9, Google Pixel 3 to see how good phones have become in capturing portrait photos with defocused background. We'll also be taking some shots with a full-frame DSLR - the Nikon D750 - just to put things into perspective.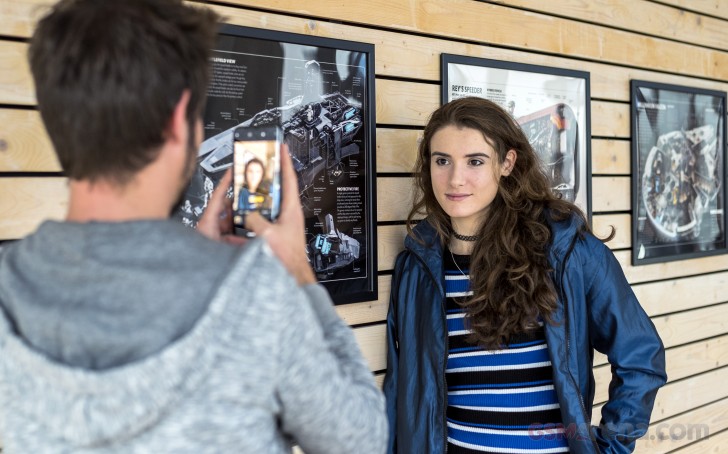 It's been 2+ years since Apple made the Portrait mode mainstream with the iPhone 7 Plus. In those years we've seen a number of different ways to do things - there's the Apple way with a telephoto-based setup that shoots the portraits with the long lens and uses the wide angle lens for depth detection. Then there's the (generally not as successful, and not as common) implementation with a wide angle camera for the portraits and an ultra wide angle for gathering depth data.
More affordable phones have meanwhile relied on one actual camera to take pics, and another, lower-res one, solely for depth detection. This has allowed makers to offer the all-important portrait mode while keeping costs down. These, however, will be outside the scope of this article, as we're shooting to see how the best of the best can cope with the task at hand.
Next to all these multi-module portrait shooters, there's the Pixel 3. Google has insisted on making single-camera portraits by aiding dual-pixel sensor hardware with subject recognition in software and the results have been 'wow' more often than not. Imagine what they could do with two cameras.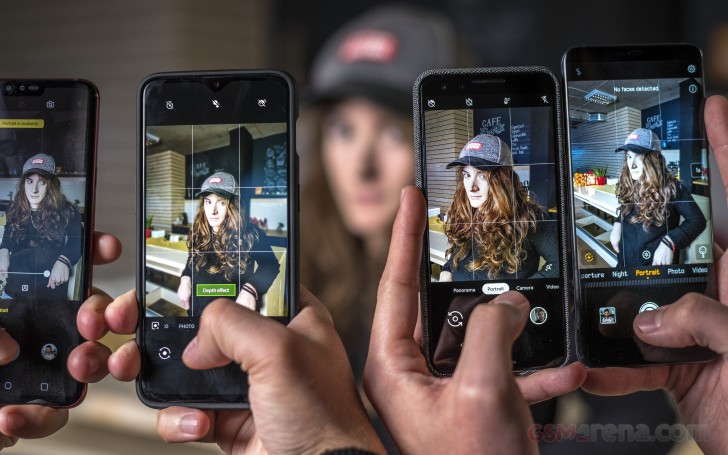 Being the firmly planted in the now folks that we are, we figured we'd leave the future alone. We rounded up a selection of high-end phones we have at the office and took them on a portrait shoot. A DSLR with a fast 50mm lens keeps them company - for reference purposes.
J
I think we need more photos of Angie to determine camera quality. 😜 Brains and looks, wow for Angie!
?
I'll split my money on a budget phone and a Nikon D750, there, problem solved, hurray.
D
I dont think so. Nikon D3400 is probbably best DSLR money can buy for a price of 250 euros and less. But now dominates Nikon D3500 for 499. But again if you know hhow and where you can buy it for around 350-400 bucks.