Android 11 with MIUI 12
The Poco X3 Pro boots Android 11 with the Poco-spiced MIUI 12 out of the box. The MIUI 12 version has been around for a while, and even if it uses a newer Android 11 base, you can't really tell that as it skins everything thoroughly. The Poco launcher uses a slightly different system theme, icons included, but you can change it if you don't like it.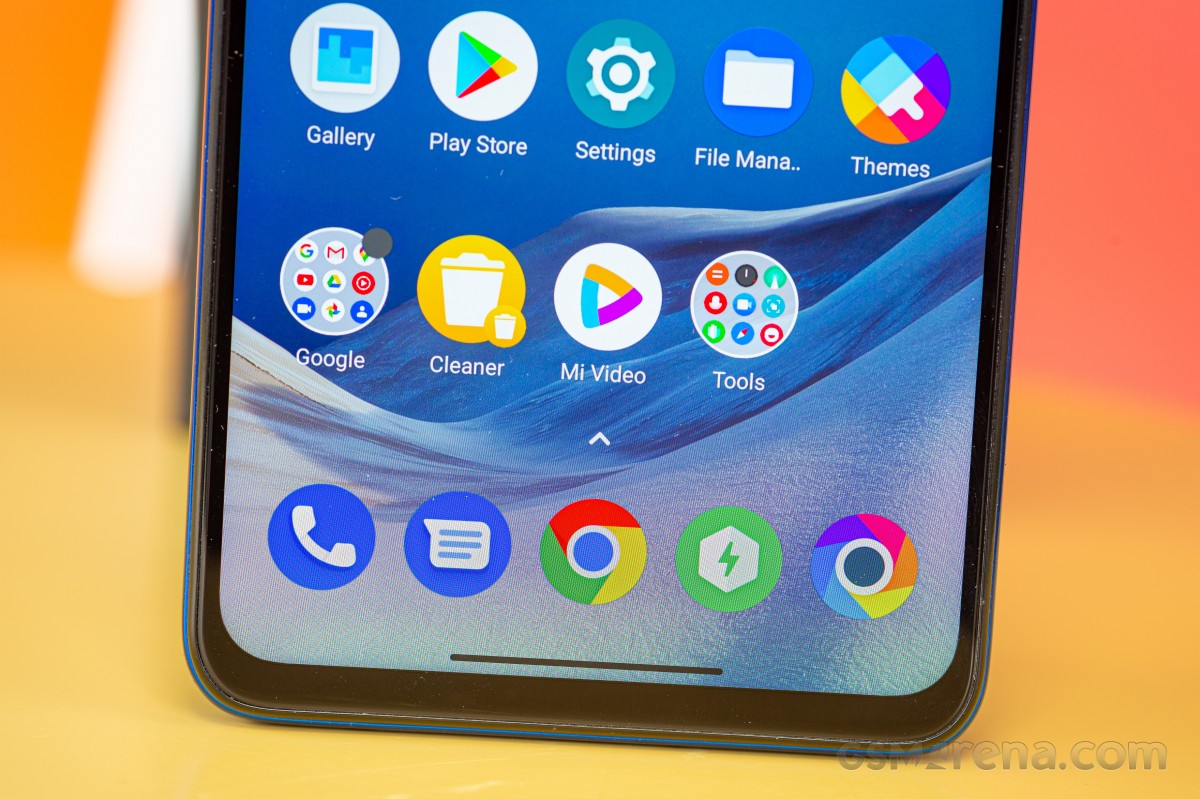 You unlock the screen via the side-mounted fingerprint scanner. The reader is easy to set up, blazing-fast, and the accuracy is superb. We advise you to set the unlock method to Press as the always-on reader may and will read your palm and/or other fingers and eventually disable the fingerprint unlock until you input your PIN. A 2D Face Unlock is available, too, but it is far less secure than the fingerprint option.
The homescreens are business as usual - they are populated with shortcuts, folders, and widgets. The leftmost pane, if enabled, is Google's Discover.
There are no Super Wallpapers on the Poco X3 Pro, in case you were wondering.
The Poco-fied MIUI 12 offers an app drawer, but unlike on the Redmi phones, you cannot disable it on the Poco X3 Pro. It automatically organizes your apps into categories. The first is All, meaning it contains all apps. Then follow Communication, Entertainment, Photography, Tools, New, and Business. You can edit these categories or even disable them altogether.
Another interesting feature is the Notification shade split into Notification Center and Control Center. Just as on the iPhones, you summon them by pulling down from the left part of the screen for the Notification Center or pulling down from the right for the Control Center.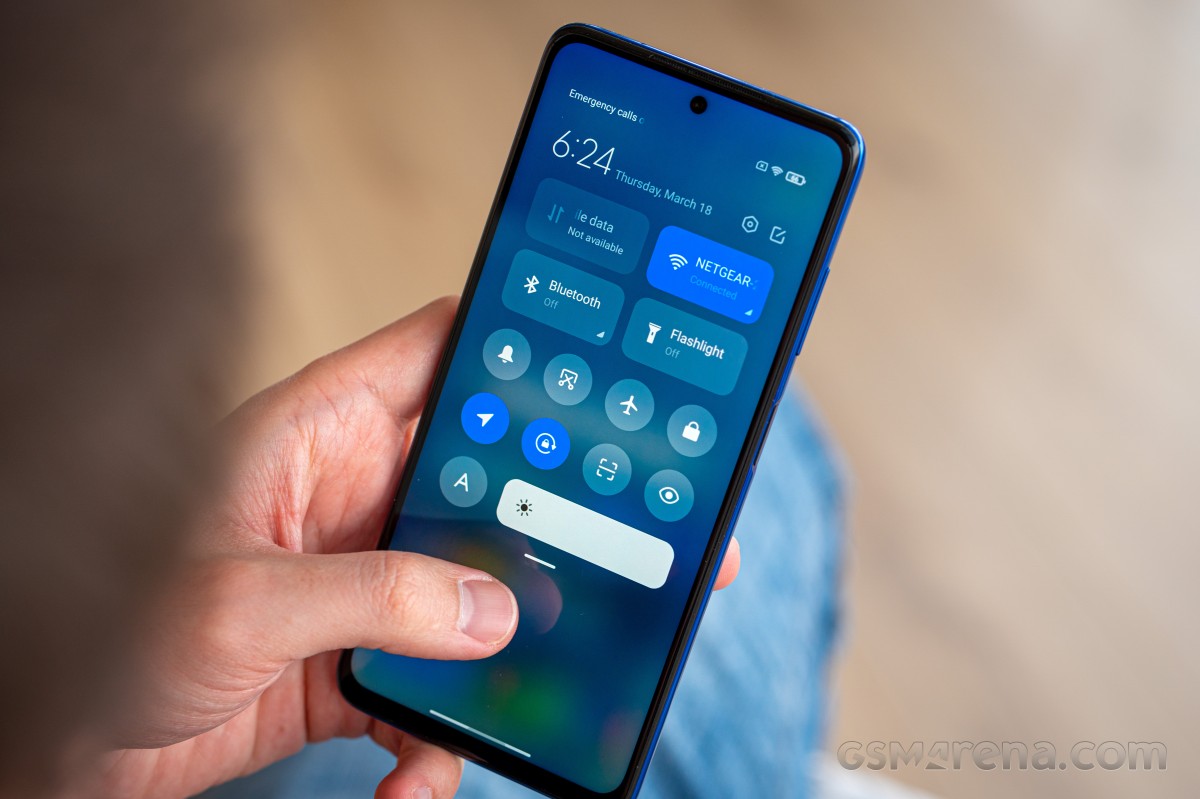 If you are not fond of this new split - you can disable the Control Center, and the shade will revert to its normal looks and operation.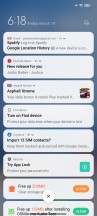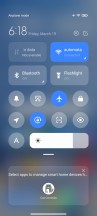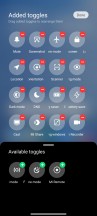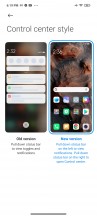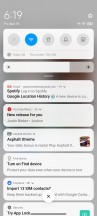 Notification Center • Control Center • Control Center • Options • The old Notification Shade
The task switcher has not changed much. It shows all of your recent apps in two columns. Tap and hold on a card for the split-screen shortcut, or just swipe it left or right to close it. There is a new Floating Windows button on top, a new option offered by MIUI 12. You can put any app in a floating state, but you only have one floating window at a time.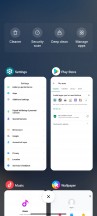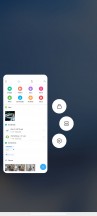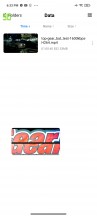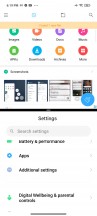 Task Switcher • Options • Floating app • Split screen
Themes are a huge part of MIUI, and they are available on MIUI 12, too. You can download new ones from the Themes store, and they can change wallpapers, ringtones, system icons, system fonts, and even the always-on display style.
Xiaomi enhanced MIUI 12 with a couple of additional privacy options. Now, when sharing stuff, like photos and videos, you can opt to remove location info and/or other metadata (incl. device info) and thus protect your privacy better. Neat.
MIUI also offers a Security app. It can scan your phone for malware, manage your blacklist, manage or restrict your data usage, configure battery behavior, and free up some RAM. It can also manage the permissions of your installed apps and allows you to define the battery behavior of selected apps and applies restrictions only to the apps you choose.
MIUI 12 packs proprietary Gallery, Music, and Video player. In some regions, the music and video apps may include paid streaming options. Mi Remote for the IR blaster is available, too.
The Poco X3 Pro supports FM radio, and you will find the appropriate app for it.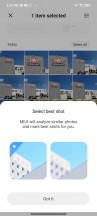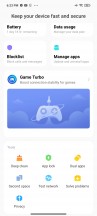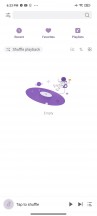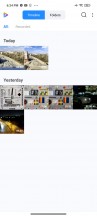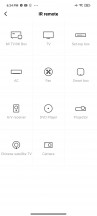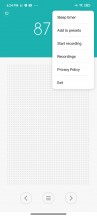 Security • Security • Music • Video • Mi Remote • FM radio
MIUI 12 supports Dark Mode, too, and you can even force it on wallpapers or restrict its application on incompatible individual apps.
MIUI 12 is fully optimized to work on HRR displays, and it looks gorgeous on the Poco X3 Pro. Everything is smooth and fast; animations are unobtrusive yet impressive, the attention to detail is simply excellent. We did enjoy working with MIUI on the Poco X3 Pro's 120Hz for sure.
Some MIUI ROMs include ads in the default apps, it is a well-known thing.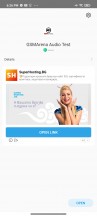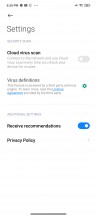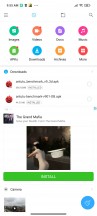 An ad • how to disable ads • Some apps still have ads
The international ROM version of this Poco X3 Pro does come with baked-in "recommendations", but luckily - you can disable most of those. For example - if you are annoyed of the ads within the app scanner - just hit the settings gear and disable recommendations. The same applies to the Themes app. you can't do the same for the File Manger through, meaning complete removal is impossible.
Performance and benchmarks
The Poco X3 Pro is the first smartphone to employ the Snapdragon 860 chipset. Even if the model number is new, it's a familiar piece of hardware - that's a repacked version of 2019's top SoC - the Snapdragon 855+. It has the same processor and graphics but has widened camera and RAM support. And in the case of Poco X3 Pro, the S860 omits the external 5G model and its mobile support maxes out at 4G LTE networks.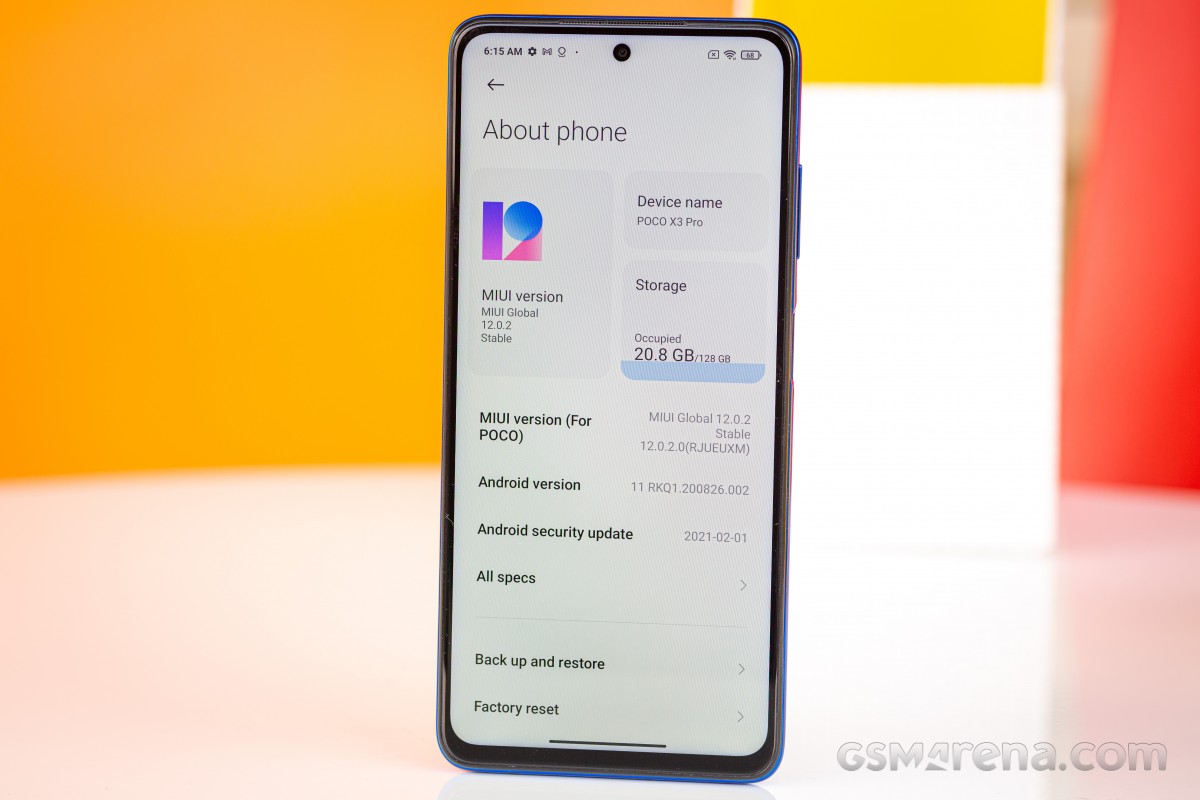 So, the Snapdragon 860 is based on the 7nm node from TSMC and the chip employs an octa-core processor with 1+3+4 configuration - there is a single Kryo 485 Gold core (a Cortex-A76 derivative) clocked at 2.96GHz; three more Kryo 485 Gold cores clocked at 2.84GHz and a cluster of four Kryo 485 Silver cores (Cortex-A55 derivative) ticking at 1.78GHz.
The GPU is Adreno 640 - even it it's two generations old GPU, it is still more powerful than any mid-range offering and should be handing HRR-capable games hassle-free.
The Poco X3 Pro is available in two configurations - our base model has 6GB of RAM and 128GB of storage, the top configuration comes with 8GB+256GB combo. RAM is LPDDR4x and the storage is the UFS 3.1 type.
Let's see some benchmark results now.
Well, the Snapdragon 860 CPU, quite expectedly, turned out faster than any other mid-range processor we've tested so far.
GeekBench 5 (multi-core)
Higher is better
Poco X3 Pro
2574
Realme 7 Pro
1811
Realme 7 5G
1794
Redmi Note 9 Pro (Max)
1785
Xiaomi Redmi Note 10 Pro
1780
Poco X3 NFC
1777
Xiaomi Redmi K30 (Poco X2)
1692
Realme 7
1681
Samsung Galaxy A52
1577
GeekBench 5 (single-core)
Higher is better
Poco X3 Pro
735
Realme 7 5G
598
Realme 7 Pro
576
Redmi Note 9 Pro (Max)
571
Xiaomi Redmi Note 10 Pro
569
Poco X3 NFC
568
Xiaomi Redmi K30 (Poco X2)
548
Realme 7
536
Samsung Galaxy A52
525
We can say absolutely the same thing about the GPU performance - it's stellar for this class and nothing short of flagship-worthy.
GFX Manhattan ES 3.1 (onscreen)
Higher is better
Poco X3 Pro
67
Xiaomi Pocophone F1
53
Realme 7 5G
31
Realme 7
28
Poco X3 NFC
27
Xiaomi Redmi K30 (Poco X2)
27
Redmi Note 9 Pro (Max)
26
Samsung Galaxy A52
26
Realme 7 Pro
25
GFX Car Chase ES 3.1 (onscreen)
Higher is better
Poco X3 Pro
38
Xiaomi Pocophone F1
31
Realme 7
17
Realme 7 5G
17
Poco X3 NFC
16
Xiaomi Redmi Note 10 Pro
16
Xiaomi Redmi K30 (Poco X2)
15
Redmi Note 9 Pro (Max)
15
Samsung Galaxy A52
15
Realme 7 Pro
14
You bet the Poco X3 Pro aced the AnTuTu test and came on top of our chart, beating the competition by a mile.
AnTuTu 8
Higher is better
Poco X3 Pro
453223
Realme 7 5G
318535
Xiaomi Redmi Note 10 Pro
295442
Realme 7
292828
Poco X3 NFC
283750
Redmi Note 9 Pro (Max)
279625
Realme 7 Pro
278414
Xiaomi Redmi K30 (Poco X2)
272229
Samsung Galaxy A52
261282
The Poco X3 Pro is without a doubt the fastest phone in the sub-€300 class. With such a powerful hardware it can chew pretty much anything. The GPU is enough to handle HFR games and does them a proper justice.
The phone also offers an adequate cooling system and it never gets hot, just lightly warm. It scored a 97% stability score over at 3D Mark Wild Life Stress Test - a thoroughly impressive thing!
You may notice some minor stutter when running the Poco X3 Pro screen at 120Hz. It's noticeable when pulling the notification or toggle shades, and during fast scrolling through menus or switching between apps. It's not because the chipset is weak though, but because the screen isn't of the greatest possible quality. The issue is that the pixel response time on this panel is not that good and some ghosting may and will happen, which looks like stuttering at times. Just bear that in mind and known it's a screen issue and not a performance-related one.