Conclusion
The Poco F4 GT is the first 'gaming phone' we've reviewed long-term, and going in we didn't know what to expect. Would it be cumbersome to use for non-gaming things? Would it skimp on other features in order to bring people the all-important gaming stuff like RGB LEDs and pop-up triggers, and a huge cooling chamber on the inside?
As it turns out, yes, but to a certain extent only. The latches for the pop-up triggers may not bother you at all, or it may constantly feel like they're needlessly cluttering the right side of the device. This can be especially true if you aren't a 'pro gamer', and thus don't really have a lot of actual use for them. But if you do game a lot, they are a welcome addition, and you probably won't mind their presence and the resulting relocation of the volume rocker to the left-hand side.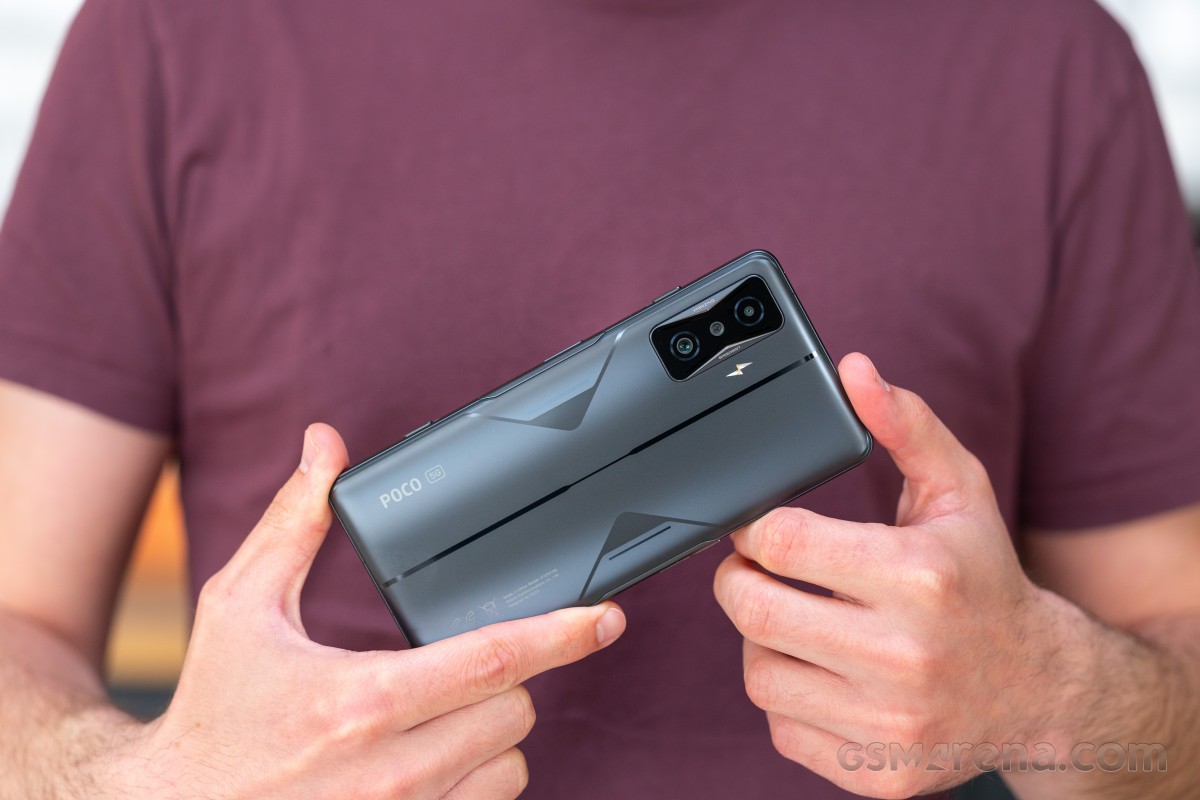 As for skimping on other features to present you with a full gaming package, the cameras are decidedly average, and that's one area where this happened. Otherwise, not so much.
The Poco F4 GT launched with what was then the top-performing chipset, and it even paired it with a huge vapor chamber for cooling. That, unfortunately, wasn't enough to fully alleviate the Snapdragon 8 Gen 1's well-documented overheating issues, and there's still a lot of throttling here in intensive games, and it starts after just a few minutes.
So the weird part about having the first gaming phone in for a long-term review is that, if you think about it, it kind of fails at being a great gaming phone because of all the throttling. It's not bad - don't misunderstand, but if you're all about the pro gamer life, you should probably pick a phone with the Snapdragon 8+ Gen 1 inside or get a snap-on cooling attachment. Otherwise, the Poco F4 GT will suit you just fine if you are looking for a high-performance device for anything but intensive hour-long pro gaming sessions.
Literally anything else you throw at it - it flies - including casual games. As a funny but welcome side effect of the throttling, it never gets uncomfortably hot either. It's tied with the more expensive Xiaomi 12 Pro in second place in our subjective smoothness rating, and it's cheaper than the first-place OnePlus 10 Pro too, so if you look at it in terms of smoothness bang-for-buck, it's the clear winner.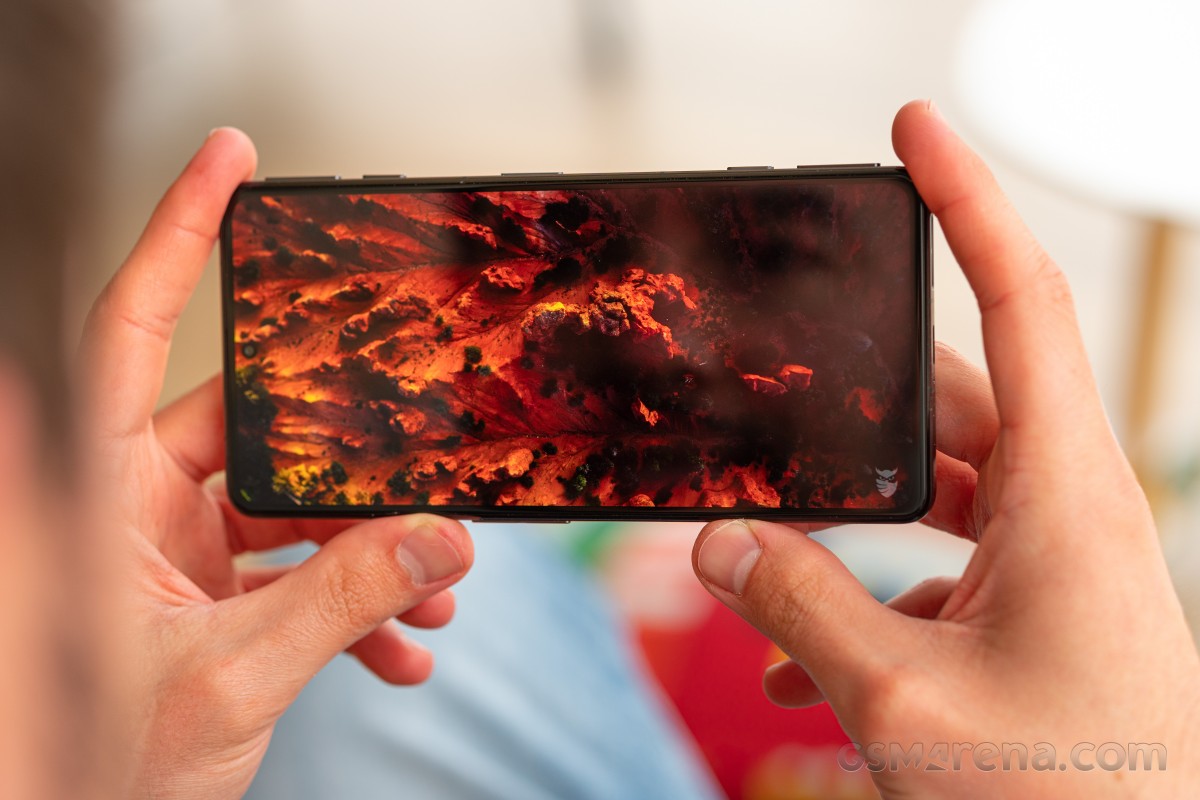 Software has been a mixed bag. On the one hand, MIUI has a very unique design language and neat flourishes here and there in the animations and the vibration nudges it employs extensively. On the other hand, feature categorization in Settings seems to be almost random at times, and the Settings menu itself is huge and hard to navigate. We also think the skin might be overdue for a new coat of paint, but you may disagree.
Similarly, we feel like the software support - when it comes to updates - is severely lacking. One update every few months just isn't matching some of Poco's competitors, and it all gets worse still because the updates are far from bug-free. So if you get a new bug, you're stuck with it for months on end.
Speaking of which, there are a few bugs in MIUI as seen on the Poco F4 GT, which we were baffled to encounter. So we're left hoping that Xiaomi, Redmi and Poco will, in the very near future, invest more in software quality control while realizing that may mean the current price points might be unsustainable in the long run. It's all a game of tradeoffs, after all.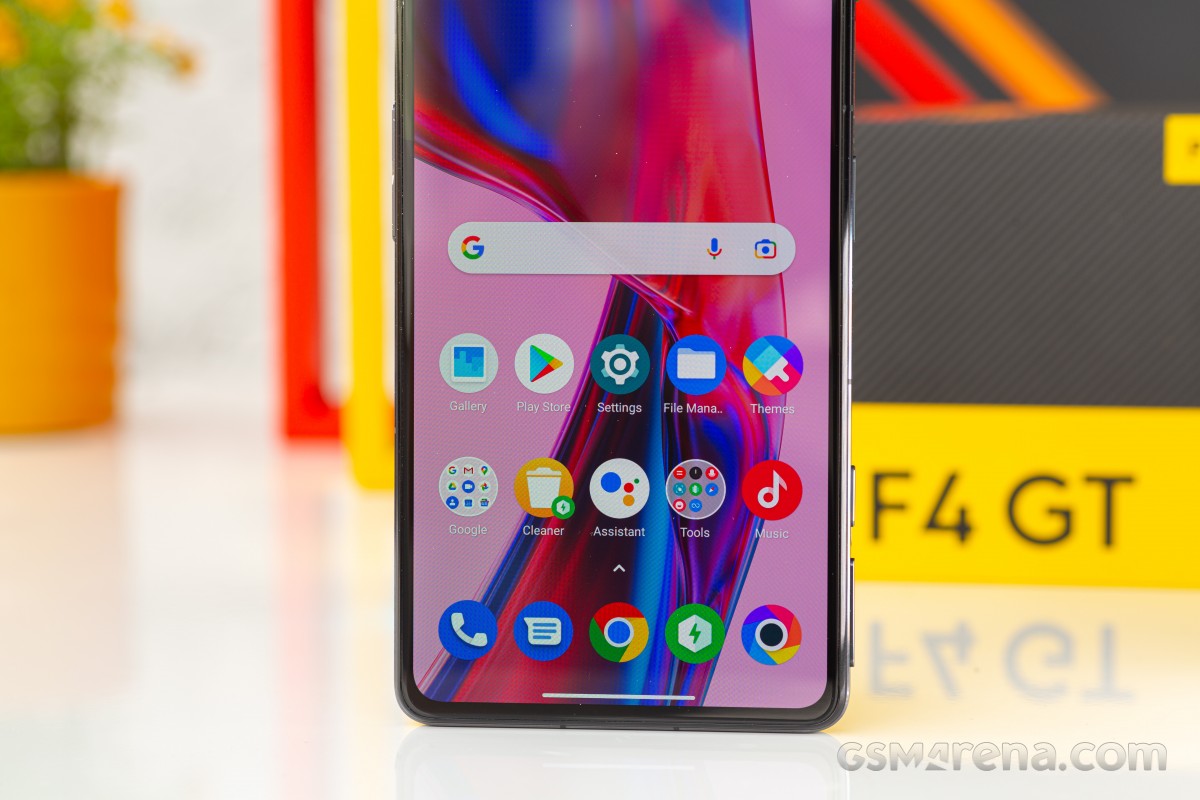 Battery life has been great - not the best we've seen, but not very far off either. And even if your use case is much more intensive than ours and you need quick top-ups during the day, that won't ever be a problem, thanks to the insanely fast charging. It's still shockingly amazing to this day to see a device go from zero to full in under 20 minutes! The fingerprint scanner is one of the most accurate we've ever used, the vibration motor is among the best too, and the speakers' performance is greatly aided by their gaming-friendly positioning (which we'd wager is also very much media consumption friendly as well).
The screen is very good, but not among the top ones out there - understandably so, at this price point. The resolution similarly isn't as high as you'd get on proper flagships, but we really don't think anyone would actually notice the difference in real life without intentionally going and looking for it. While the Poco F4 GT does look like a gaming phone upon close inspection, if you get any color variation that isn't yellow, it won't really stand out from a distance - and that may be something you appreciate.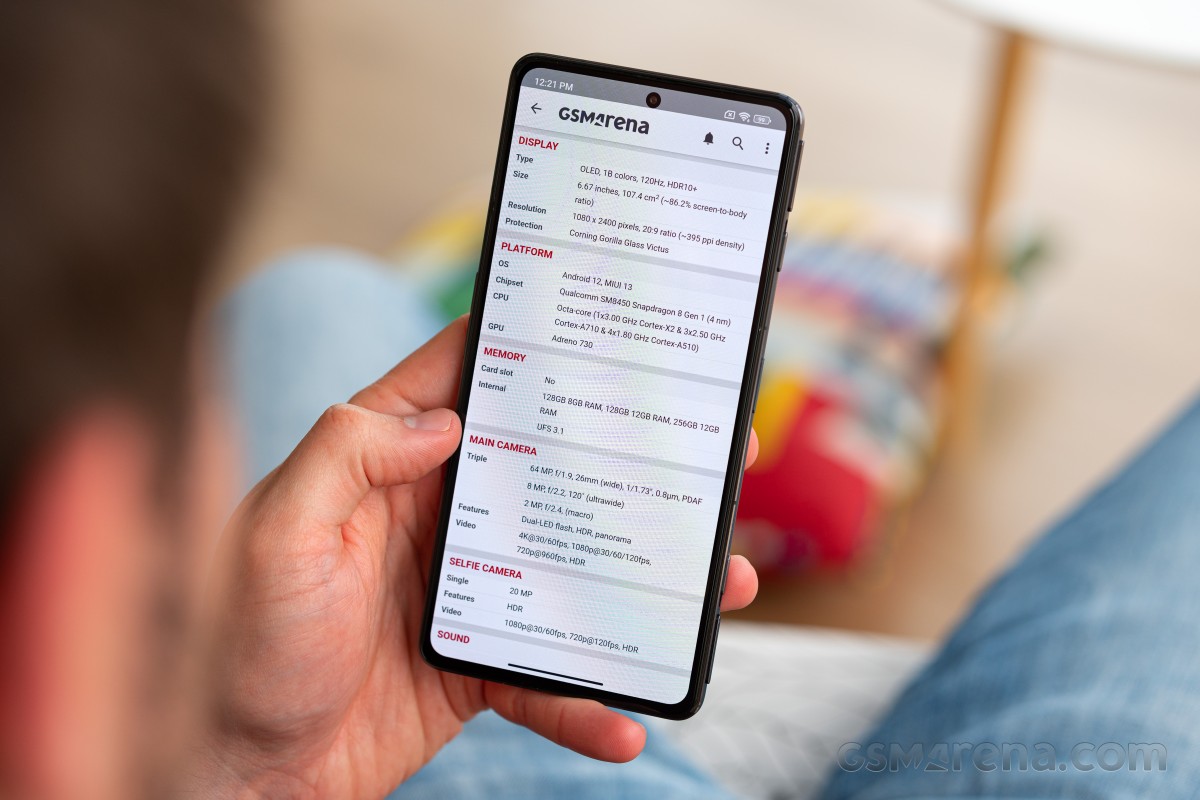 The bottom line is that this is a very good phone, just not one that excels at its unique selling point. That's a very weird position to be in, for sure. We'd recommend you look at this as a very decently priced handset with a flagship chipset and consider the gaming bells and whistles as quirky bonuses on top of that. You also need to be able to live with the definitely not-amazing camera system. That said, average cameras are pretty much par for the course in the 'flagship killer' or 'affordable flagship' space, and the Poco F4 GT is probably best described as a flagship killer with a gaming twist.
It's perfect if you want to feel different but not so much different that it gets uncomfortable. It delivers nicely in some areas (performance before it throttles, battery life, screen quality, handling, speakers), greatly in others (smoothness, charging speed, the vibration motor, the fingerprint sensor), and not so much in some others still (camera image quality, sustained performance). It's definitely a quirky package, but some people are quirky people with quirky needs, and if yours match what the Poco F4 GT can offer, you'll have a great time with it.
Pricing

These are the best offers from our affiliate partners. We may get a commission from qualifying sales.

128GB 8GB RAM
$ 397.81
£ 840.65
256GB 12GB RAM
$ 519.99
£ 396.31
Show all prices