Camera
Gaming phones generally don't excel in the camera department, as the resources are spent elsewhere - RGB LEDs, insane cooling systems, the "gaming look", that sort of thing. Or maybe gamers simply don't care about cameras? That seems to be the thinking of smartphone makers, at least. We can't attest to that, but we wanted to mention all this so that you have reasonable expectations going into this section of our review.
Let's just say it outright: the Poco F4 GT's cameras will never compete head-to-head with the flagships out there in terms of raw image quality. There's just no way that can be achieved at this price point while also giving you all the gaming bells and whistles.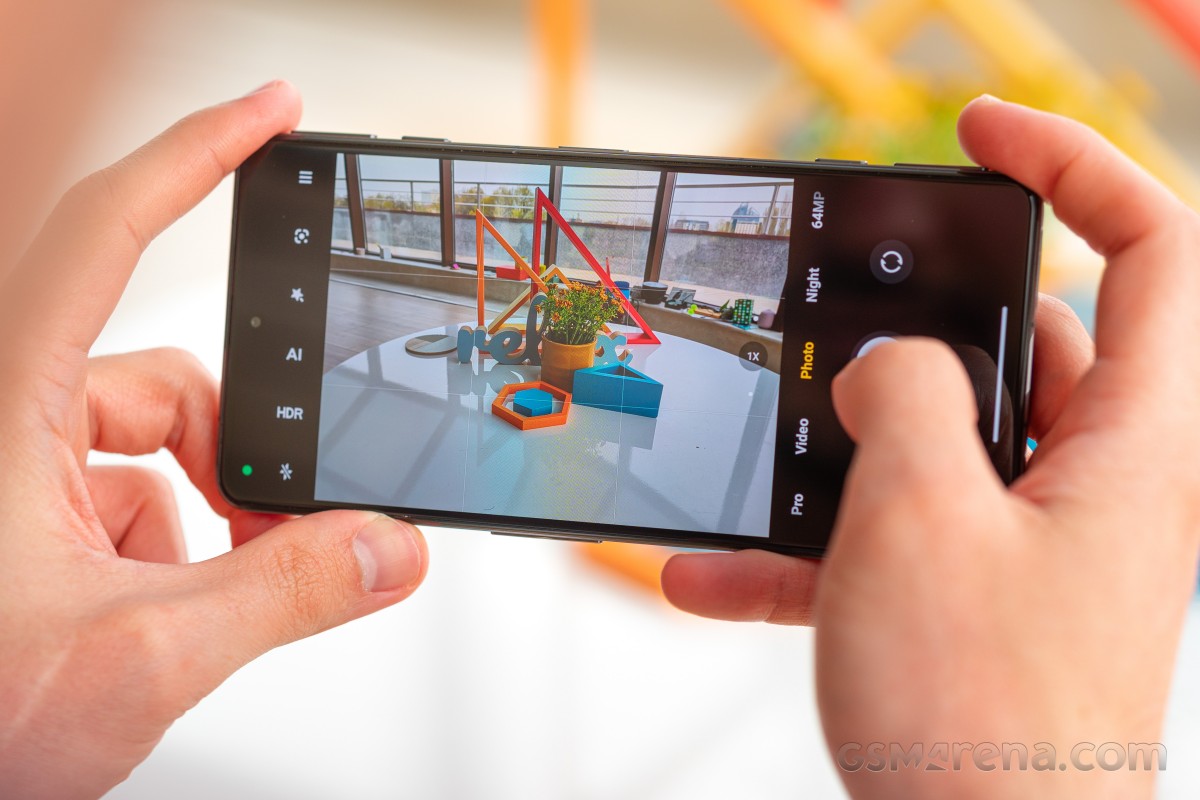 With that out of the way, let's quickly mention that the Camera app is the same MIUI fare present on seemingly all Xiaomi and Redmi and Poco devices, so if you've ever used one, you'll feel right at home. And even if you've only used other brands, camera apps these days are so similar that you'll have no issue adapting within minutes.
Image quality
Now, onto our samples. The Poco F4 GT's main camera is a 64 MP unit that isn't the biggest out there, and it doesn't have optical image stabilization (OIS) either. The latter means very long exposures at night require very steady hands or will end up producing blurry shots. The software knows this, so auto shots with Auto Night Mode are incredibly quick. Even manual Night Mode shots are among the quickest we've ever seen.
But let's start with daytime samples. The main snapper here is capable of outputting good images that aren't amazing but still perfectly commendable. Detail levels are good, noise is kept to a minimum (although it can creep in from time to time), dynamic range is pretty average, and there's a good amount of contrast.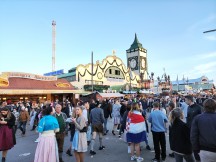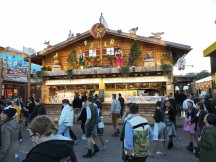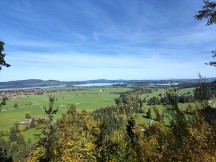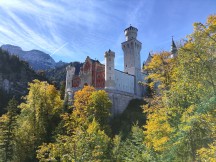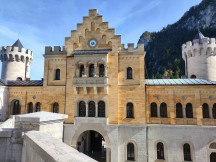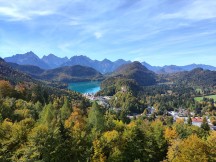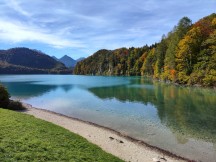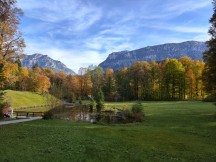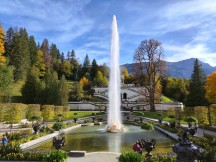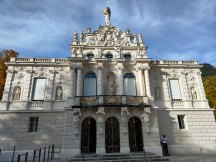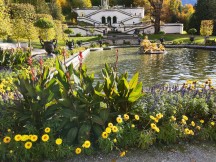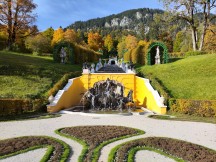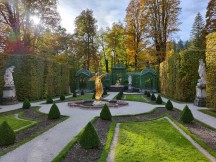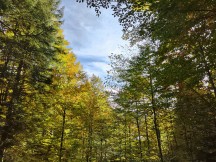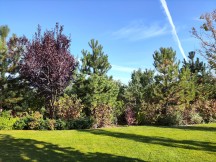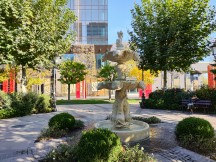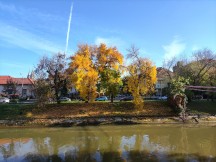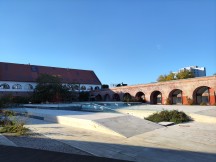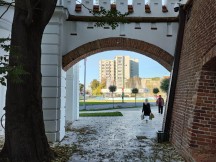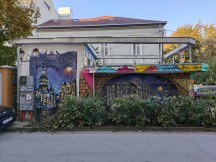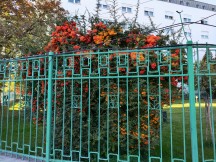 Daytime samples from the main camera
Colors can get excessively saturated, more so than what flagship devices usually do - this has been a recurring theme, where seemingly the lower a handset's price point, the more extreme the color rendition. Anyway, most people like pop in their colors, so while these aren't natural by any stretch of the imagination, they may be pleasant-looking to your eyes. We think they are just a tad over the top, but if they're just not over the top enough for you, turn on the AI toggle. You'll either be impressed or disgusted by the results, but one thing's for sure - it definitely elicits a strong response.
The 8 MP ultrawide seems like a run-of-the-mill offering with no autofocus - so no macro shots from it. There is, however, a dedicated 2 MP macro shooter, which we have yet to use because its output is way too low-res to be usable in most scenarios. If you simply must have some samples, check out the ones included in our regular review of the Poco F4 GT.
Anyway, back to the ultrawide. Its daytime shots are perfectly average, just as the hardware implies they would be. Detail levels are decent, dynamic range is passable most of the time, and colors are acceptable but can veer too much into magenta sometimes.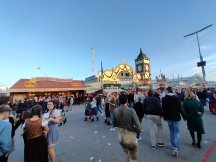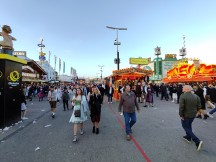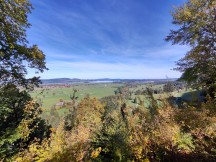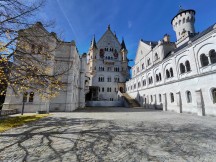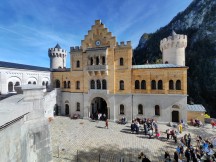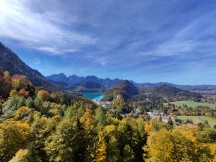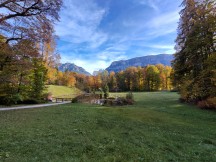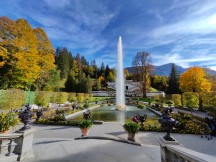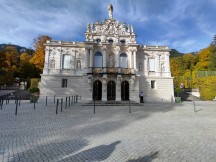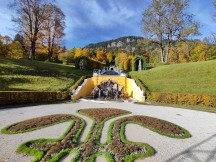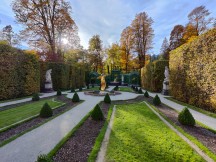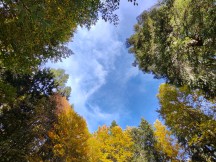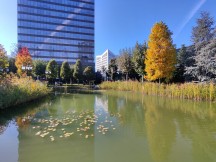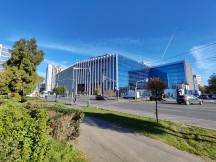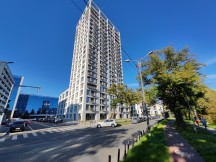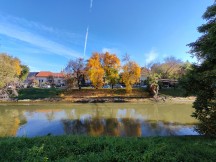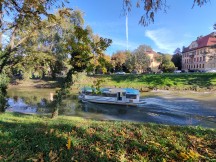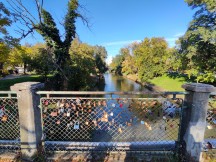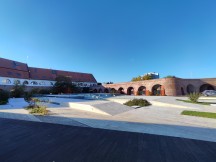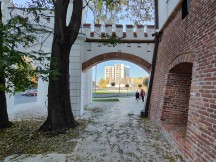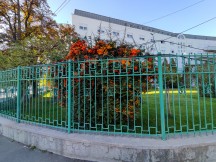 Daytime samples from the ultrawide
Hit the 2x zoom button in the viewfinder, and you'll be presented with images that look acceptable on the phone's screen but nothing more. Sure, they may do for a quick social media share here and there where quality isn't of the utmost importance, but otherwise, this camera system definitely invites you to 'zoom with your feet' whenever you can. It's not surprising as there's no dedicated zoom lens on the Poco F4 GT, nor is there any fancy "Super Res Zoom" employed here - it's just a crop from the center of the main sensor.
At night, the auto mode on the main camera with Auto Night Mode on produces nicely looking shots with good dynamic range, similar color pop as during the day, good amounts of detail in well-lit areas, and low noise. On the other hand, shadows are pretty dark and lacking in detail.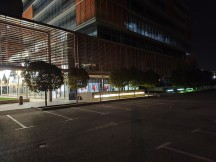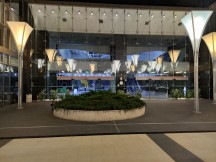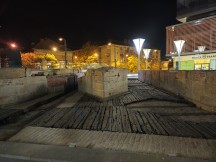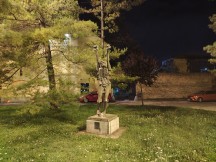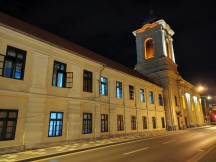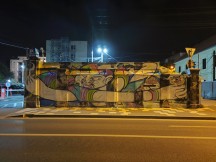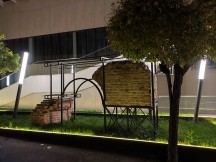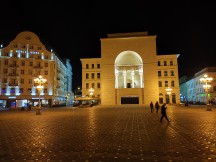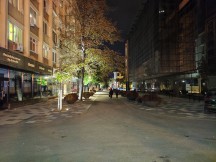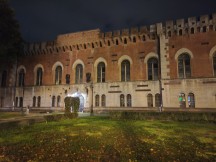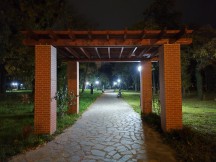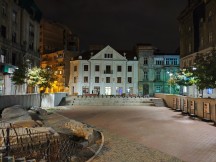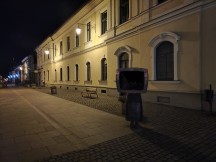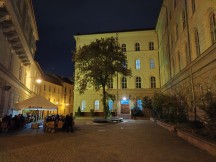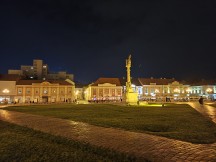 Nighttime samples from the main camera
Enter manual Night Mode, and you're going to get much sharper images with a good boost in the shadows, which get crisper-looking as a consequence. The differences between Auto Night Mode and Night Mode are consistent, so we recommend going for Night Mode whenever you have the time (provided you've got the steady hands required for the capture). On the other hand, Auto Night Mode is a definite plus for auto mode, so we'd leave that on for when you're in a hurry.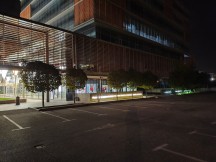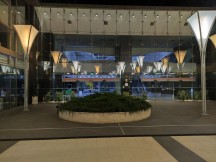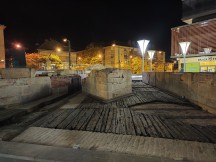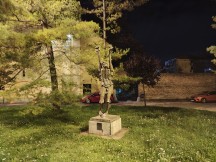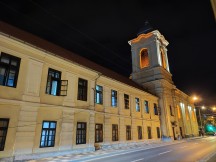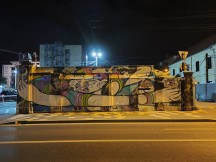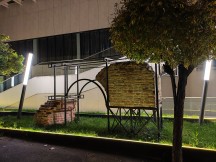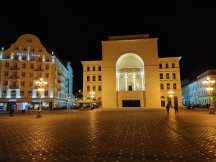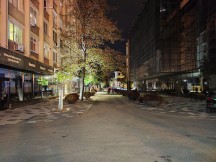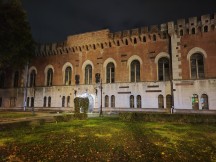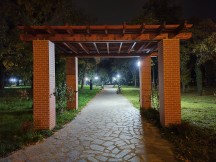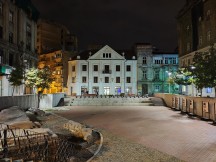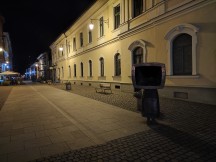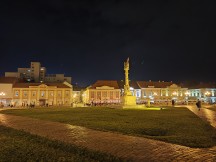 Night Mode samples from the main camera
The ultrawide, at night, is predictably bad. Auto Night Mode doesn't work for it, so it's underexposing a lot while also severely blowing out highlights. You'll only find these usable if you like the 'atmospheric' look, or whatever you may want to call it.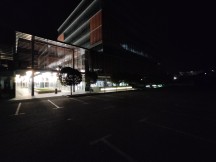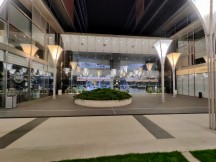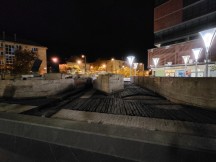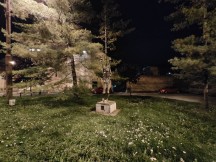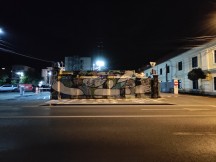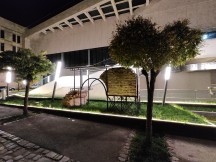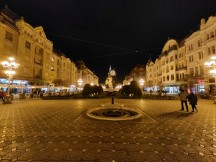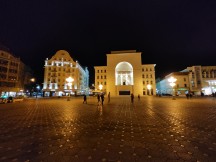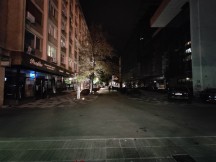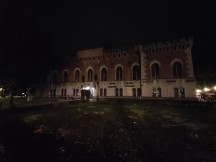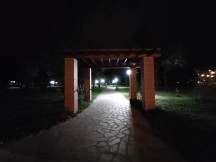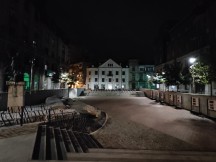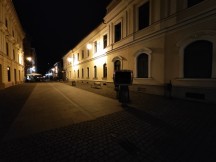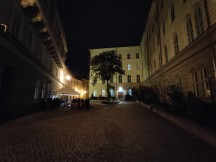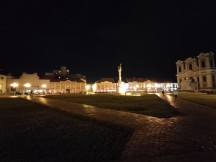 Nighttime samples from the ultrawide
Manual Night Mode does help, as it brightens things up, but at the expense of general softness all-round. We'd recommend steering clear of the ultrawide in low-light conditions, but if you insist on using it, Night Mode is the way to go - provided you have steady hands, as the capture does take a few seconds each time.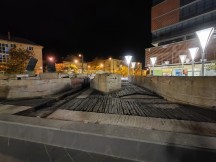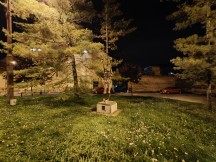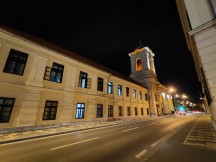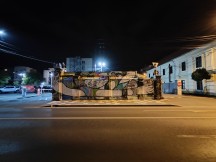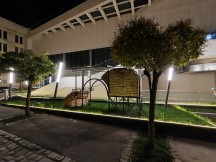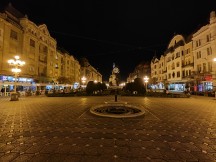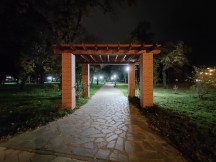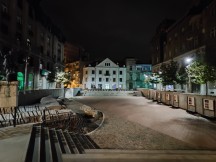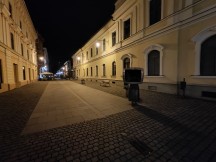 Night Mode samples from the ultrawide
The 2x shots at night are also devoid of Auto Night Mode functionality, resulting in shots with blown highlights and very dark shadows, which is far from ideal. If you peek closely, you'll also find a 'watercolor effect' hard to miss.
That, unfortunately, doesn't go away when employing Night Mode, but at least it restores highlights to a degree and punches up the shadows somewhat too. Unfortunately, it also sharpens everything way too much, so it's all tradeoffs. We'd recommend avoiding the 2x mode and simply 'zooming with your feet' if need be, and it can be done. Otherwise, it's impossible to tell which is the better 2x mode to use, as each has its own unique disadvantages.
Selfies are good, if not outstanding. During the daytime, you get great dynamic range, pleasing (if not entirely natural) colors, and accurate skin tones. Detail levels are okay but not great; if you zoom in, you'll see plenty of softness and a lot of sharpening liberally applied. But if you don't pixel peep, these are mostly very usable.
Portrait Mode shots come out with good subject detection, although separation does sometimes fail here and there. At night the screen flash is your friend, as it's not as bright as many others we've used so far. This means that while your face might not be as brightly lit as on other phones, you can still discern your surroundings in the pictures since the face's brightness doesn't drown out everything else around it. Capturing selfies with the screen flash is an exercise in patience (and holding still), however, and if you do move even a little bit, some blurriness will inevitably make it through.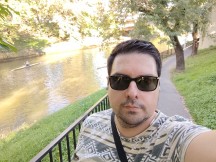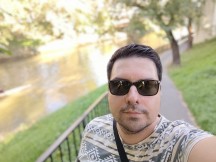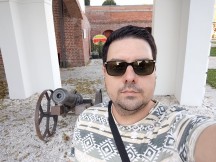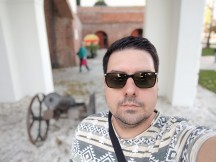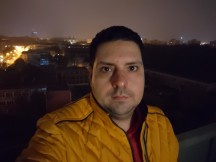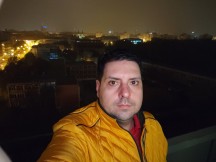 Selfies: Portrait Mode off/on during daytime, Screen flash off/on at night
Overall, the Poco F4 GT's cameras are average. The high point is the main snapper, as expected based on the specs, but even it is far from flagship performance. That's not to say it produces bad images - it doesn't. They're good, but could be better. So this phone is definitely not the one for you if cameras are of utmost importance in your view, but for a casual shot here and there from time to time, the job is done well enough.