2+1 cameras on the back, 20MP selfies
The Poco F4 GT is no camera expert but still has a decently-specced setup. The trio of cameras is headlined by a 64MP main unit, joined by an 8MP ultrawide, and there's also a basic 2MP macro camera.
The primary camera uses the IMX686 sensor from Sony - a 1/1.7" imager with 0.8µm pixels and a Quad Bayer color filter array that outputs 16MP photos using 4-to-1 binning. Paired with it is a lens with an f/1.9 aperture.
The ultrawide camera is based on the OmniVision OV08856 sensor - a modest 8MP unit with 1.12µm pixels and a 1/4" optical format. The field of view should cover about 120 degrees according to press materials, and the focus is fixed so it can't be used for closeups (well, not sharp ones, at least). There's the 2MP macro shooter for that, though we're not expecting a lot from it either.
On the front, you're getting a 20MP Sony IMX596 sensor, which the internet isn't revealing a lot about. Our wild guess it that it's a 1/2.8" Quad Bayer design. The lens aperture is f/2.2 and focus on this one is fixed too.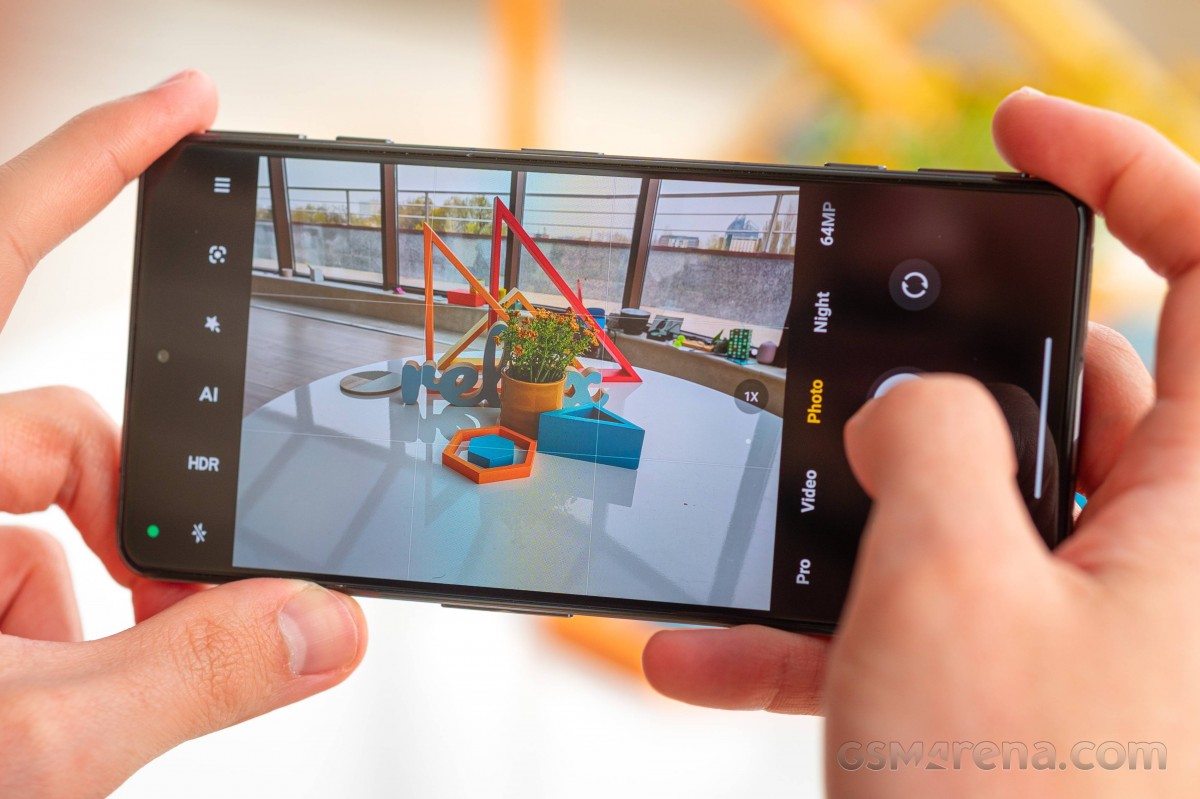 The camera app is the familiar MIUI implementation. Basic operation for changing modes works with side swipes (on the black bezel, not the viewfinder itself), and you can also tap on the modes you can see to switch to those directly. Up and down swipes don't work for switching between the front and rear cameras; only the toggle next to the shutter release does that.
You can add, remove, and rearrange modes in the main rolodex by going to the More tab and navigating to the edit button, and you can access that from the settings menu as well. The unused modes will still be in that More tab, but you can switch to a (less intuitive) pull-out pane that's summoned from a line next to the shutter release.
The hamburger menu at the far end of the screen is where you'll find additional options, plus the icon to access the settings. Here is where you should look for the 'Macro' mode instead of that More tab we mentioned above - a long-standing Xiaomi idiosyncrasy. Next to that hamburger menu, you have a flash mode switch, an HDR switch, an AI toggle, shortcut to Google Lens, and a magic wand with beauty effects and filters.
On the near end, you have the camera zoom switch that operates in several different fashions. The first one is simply tapping on one of the three dots that represent the ultra-wide, primary, and 2x digital options. Or you can tap on the active magnification and choose one of several preset levels or use the slider for intermediate magnifications. That preset/slider combo also appears if you press and hold on one of the dots for the inactive zoom level.
There's a nicely capable Pro mode, where you can tweak the shooting parameters yourself, and you can use it with both the main and the ultrawide cameras. You get to pick one of 4 white balance presets or dial in the light temperature with a slider, there's a manual focusing slider (with peaking as an option), and shutter speed (1/4000s to 30s for the main camera or 8s for the ultrawide) and ISO control (50 to 6400 for the main camera or 800 for the ultrawide). A tiny live histogram is available, and a toggle for zebras can be found in the hamburger menu (where focus peaking also is).
Daylight image quality
The F4 GT's main camera captures respectable photos in daylight. Detail is nicely crisp and the 16MP do translate into additional resolved intricate textures compared to 12MP rivals. When it comes to noise performance, the F4 GT's images are among the cleaner ones, with barely any hint of grain in the skies, though some noise can be seen in the shadows. Sharpening is best described as average - we've seen more liberal applications, but also more natural renditions.
Dynamic range is similarly a middle-of-the-road type of deal. Photos are nicely contrasty but there's somewhat of a sharp roll-off at the extremes - perhaps the HDR algorithm could use a tune-up, though it's alright as it is. Colors can look a bit excessively saturated if you're after a more conservative look, but we tend to like livelier renditions and the Poco's aligns well with that disposition of ours.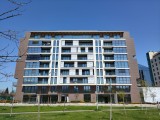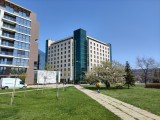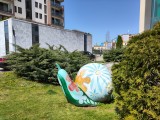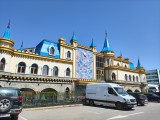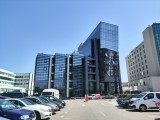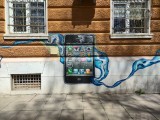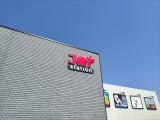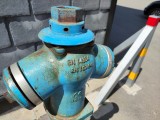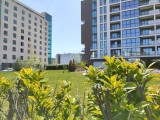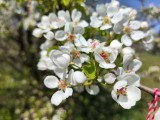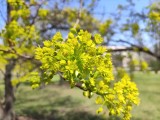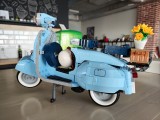 Daylight samples, main camera (1x)
Turning on the AI camera toggle gives colors a small nudge, and has a similar effect on contrast and sharpening. All of these combined make for a general look of 'overdone-ness' and we'd rather keep that toggle off.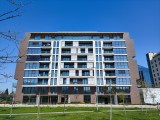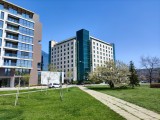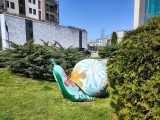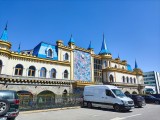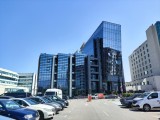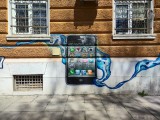 Daylight samples, main camera (1x), AI on
The readily available 2x button on the zoom level selector makes a promise that the main camera's digital zooming capability can only sort of keep. These will look okay at fit-to-screen magnification, so should be good for social media sharing, but they don't stand up well to 1:1 examination.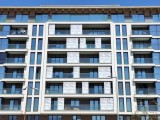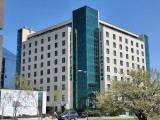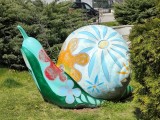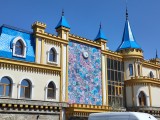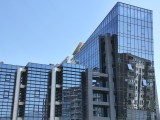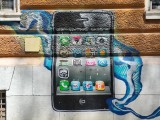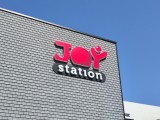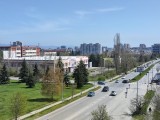 Daylight samples, main camera (2x)
That's a rather odd development, given that the nominal resolution 64MP images offer the same 'size' of subjects when viewed on a pixel level, yet they're sharper and have better detail definition. So effectively, you're better off capturing in 64MP and cropping the middle 16MP to get to that 2x zoom.
We're not saying the 64MP images are flawless - they do have more noise than the 16MP ones, and the level of detail isn't 4x, but you could convince yourself there's an extra twig here or more easily readable text there.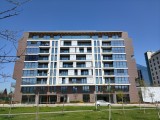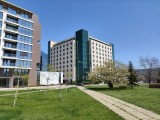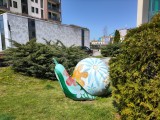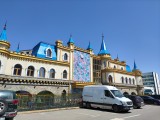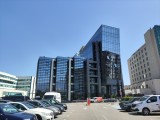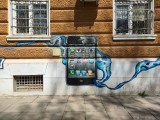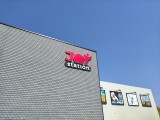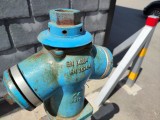 Daylight samples, main camera (1x), 64MP
The 8MP ultrawide doesn't have very big shoes to fill and it's those low expectations that actually make the end results pretty acceptable. Dynamic range is so-so and colors can be a little off - white and grays, in particular, have this faint purple shift. Detail is good, however, considering the number on the tin.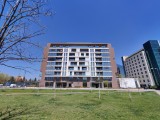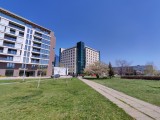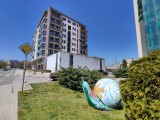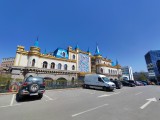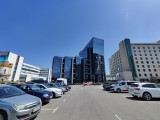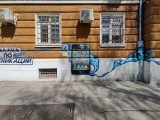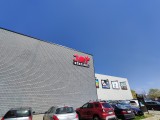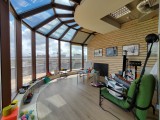 Daylight samples, ultrawide camera (0.6x)
Low-light image quality
There's auto Night mode processing on the main camera of the Poco F4 GT but it doesn't get in the way in terms of speed - it's pretty snappy. Shooting this way, you'd get very well exposed images with wide dynamic range and respectable development at the tonal extremes, though a gentle nudge in the shadows wouldn't hurt. The photos haven't lost one bit of that color pop we saw during the day and the auto white balance handles both street and indoor lighting with ease. Detail is generally good, particularly in the better lit areas, and noise is a non-issue.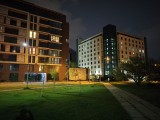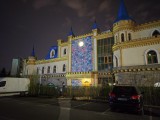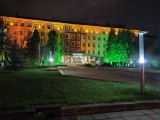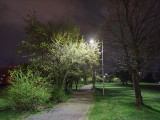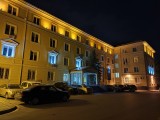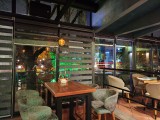 Low-light samples, main camera (1x), Auto Night mode
Somewhat counter-intuitively, the dedicated Night mode captures slightly different shots than the ones above - you'd think the 'auto' in Auto Night mode is just for automatically triggering the same processing, but that doesn't appear to be the case. Mind you, we're not talking about massive differences, but they're readily observable and consistent across all scenes.
These Night mode photos have some heavier sharpening applied and we're also observing that shadow boost we kindly requested from the Auto. These two combine to capture crisper detail in the darker areas, and more of it too. There's little in the way of highlight improvement, but there's really no need for it anyway.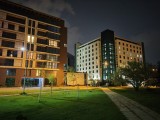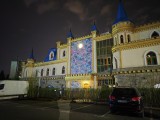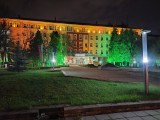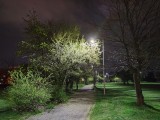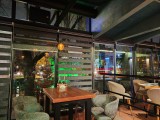 Low-light samples, main camera (1x), Night mode
You could go out of your way and turn off the Auto Night mode, though in our experience that mostly brought cons. We got limited dynamic range with blown out highlights and much too dark shadows. If you have more balanced lighting and less contrast in the scene so that dynamic range wouldn't be an issue, perhaps you could get a minuscule advantage in detail if you avoid the Night mode action, so the option to switch it off is not entirely useless.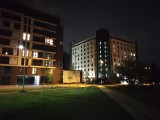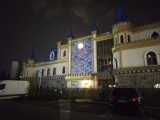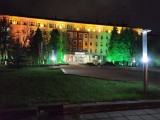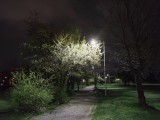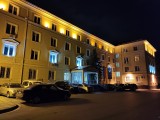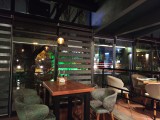 Low-light samples, main camera (1x), no Night mode
Auto Night mode doesn't work at the 2x zoom level, even though it's captured on the main camera. So you'd be getting the blown out highlights and deep shadows we mentioned above.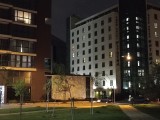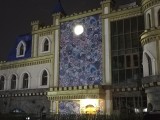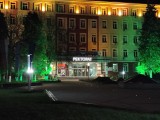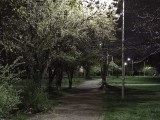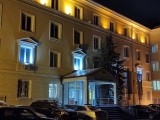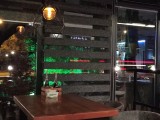 Low-light samples, main camera (2x)
Night mode does improve the tonal development and recovers data at both extremes. Liberal sharpening is also applied. Neither mode returns pin-sharp images when you look at them from up close, but we'd stick to Night mode for general purpose sharing.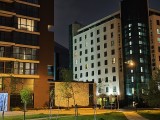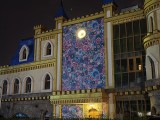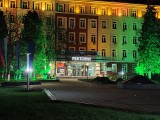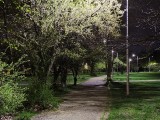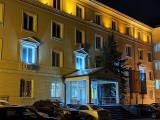 Low-light samples, main camera (2x), Night mode
The ultrawide lacks the Auto Night mode smarts and it sure can use them. Photo mode ultrawide shots in the dark are underexposed beyond what could be considered usable. And highlights are blown out too, at the same time. It's hard to talk about detail when 3/4 of your frame is essentially black.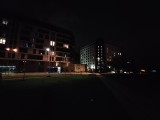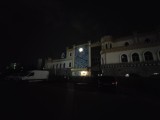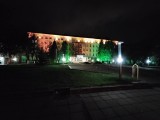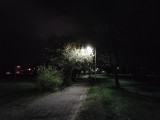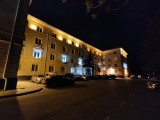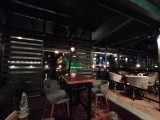 Low-light samples, ultrawide camera (0.6x)
Night mode does dramatically improve exposure, so at least you can make out what's in the scene. Looking at the images at 1:1 magnification reveals a heavy softness, however, stick to fit-to-screen.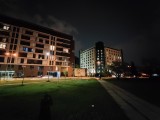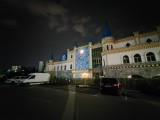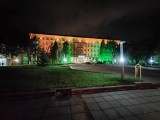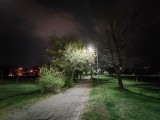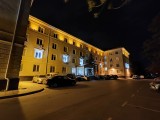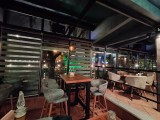 Low-light samples, ultrawide camera (0.6x), Night mode
Once you're done with the real world samples, head over to our Photo compare tool to see how the Poco F4 GT stacks up against the competition.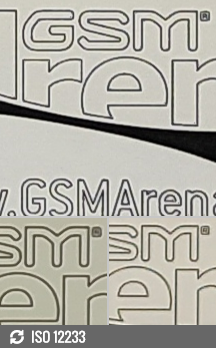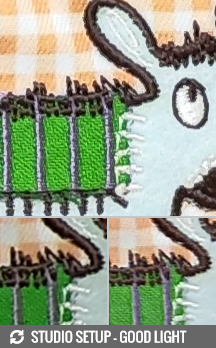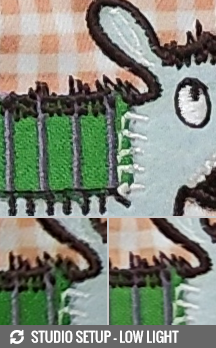 Poco F4 GT against the nubia Red Magic 7 and the Motorola Edge 30 Pro in our Photo compare tool
Portrait mode
Portraits out of the Poco F4 GT show competent subject detection, with good results even with complex subjects. The default blur level can be a bit excessive, particularly in situations where the background is close and you instinctively know it can't be quite that smoothly melted away, but you can always tweak that both at the time of taking the shot and later in the gallery. HDR isn't quite as aggressive in backlit scenes too, so you may end up with blown highlights as the phone prioritizes for correct exposure on the face (which is arguably the sensible side of the balance to err on).
Selfies
The 20MP selfies out of the Poco F4 GT are a on mix of too much resolution and not quite enough detail for that resolution, but ultimately they're pretty solid. We're seeing excellent dynamic range and pleasing colors, skin tones included. Circling back to detail, these would have been great 10MP shots, while at 20MP there's some softness and heavy sharpening to be observed at pore level. Which is not how selfies are best observed, of course.
The selfie portrait mode takes away the HDR, so your highlights will be hurting in backlit scenes. Subject detection is again very good, with only occasional mishaps along the border between clothes and background.
Closeups
We've never been fans of the 2MP cameras added left and right to increase the camera count while offering little actual useful picturetaking capability. This 'macro' one isn't going to change our minds, but it's not the worst there is - at least it's got nicely saturated colors when oftentimes these can look pretty bland. There's not a lot of resolution to spare, which is to be expected from a 2MP sensor, while the not-so-short focus distance means you have more of your subjects to spread across those pixels and ultimately detail is just meh.
Video recording
The Poco F4 GT records video up to 4K60 with its main camera, while the ultrawide is capped at 1080p at 30fps. You get always-on stabilization in all modes and the option to use the h.265 codec for encoding.
4K footage from the main camera looks a notch short of excellent. That assessment might vary depending on whether you're a fan of it's overly expressive presentation of color and contrast - we'd say that saturation and contrast are a bit much, but if you like them that way, there's hardly anything wrong with these clips. Detail is abundant if a bit overprocessed, and there's no noise to speak of. The minor drop in detail in the 60fps capture compared to 30fps is of little significance.
Digital zoom at 2x from the main camera results in softer-than-ideal 4K footage. Occasional false color artifacts can be spotted too, an uncommon issue as far as our experience goes. Ultimately, 2x zoom is decent, but not as good as from a dedicated tele camera.
The ultrawide serves up an entirely different color palette with an overall colder look - while not as saturated as the main camera's colors, these are a little off in white balance too. Detail is very good for an ultrawide at 1080p and noise is minimal.
Stabilization is very smooth on the main camera, the impression marred only occasionally by a momentary hunt for focus. Pans are super fluid too - no abrupt shifts at the start or end.
It's a similarly great performance on the ultrawide, minus the focus hunting - fixed focus can be a good thing in some contexts.
Here's a glimpse of how the Poco F4 GT compares to rivals in our Video compare tool. Head over there for the complete picture.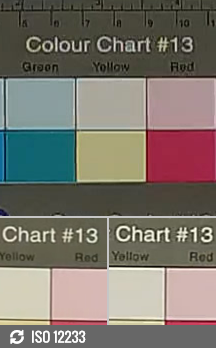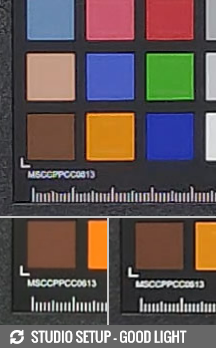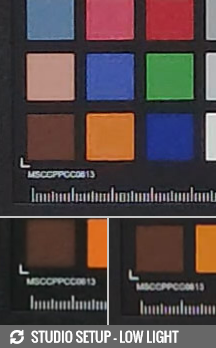 Poco F4 GT against the nubia Red Magic 7 and the Motorola Edge 30 Pro in our Video compare tool