The Google Home Hub adds a smart screen to your smart home. But if you're going to buy a Pixel 3 or 3 XL, you might want to just grab the Pixel Stand instead – that's Google's official wireless charger.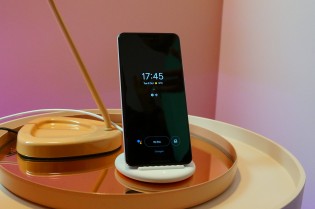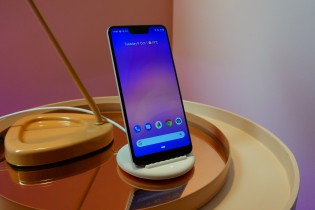 The Pixel 3 and 3 XL have a custom UI for the Pixel Stand • Only for the Always On screen, though
It can push out 10W of power, so it's not the fastest. But think of it this way, it's as fast as the wired charger of the Pixel 2 generation (which was capped at 10.5W). And it has no problems charging the phone inside a case. However, it's the software features that make this stand out from other compatible Qi chargers.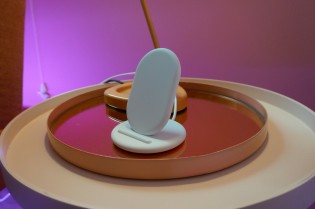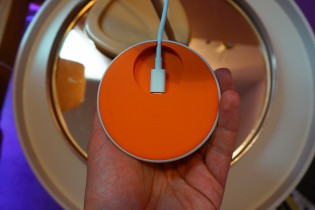 10W of Qi wireless power • The stand accepts a standard USB-C cable
It allows the Pixel phones to cover much of the functionality of the Home Hub. For example, the Nest Hello doorbell will send its video feed to the phone when someone rings it. And it will work as a photo frame with the new Live Albums functionality.
The Always On display switches to a different view, which allows at-a-glance info (your schedule and more) as well as giving you easy access to the Google Assistant. Also, the album cover of the currently playing track will be displayed on the screen.
With the dock, the Pixel 3 can be your alarm clock, but it can be quiet when you want it to. Do Not Disturb switches on automatically in the evening.
Our only beef, is that Pixel Stand, as the name suggests, is designed to hold the phone upright. The charging part seems to work okay in landscape orientation too, but the phone doesn't rotate the Always On interface to match the landscape orientation. This might be easy to fix with a software update but we wouldn't hold our breath.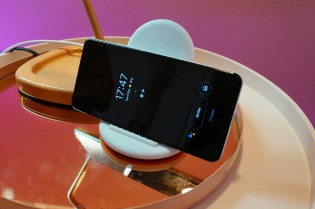 The UI doesn't work in landscape mode
If you're interested, the Pixel Stand is available for pre-order today, it will cost you $79 / €79 / £69. That's more accessible than the $149 / £139 Google is charging for the Home Hub, assuming you buy a Pixel 3 first.
D
For 70 euros i rather use regular quck charger. Waiting for wireless SWOOC thats woud be amazing. Or waiting whats huawei brings on to Honor Magic 2
?
I assume it's an integrated NFC chip telling the phone it's on the stand..? I wonder if someone will come out with an aftermarket version you can slap on any old Qi charger.
?
I don't know why people are so mad. Just buy a different charging pad, simple!
ADVERTISEMENT