Realme has a new GT phone on the block – the GT Neo 3T and after our detailed written review we're now bringing you the video breakdown.
If the GT Neo 3T name sounds familiar, there's good reason – Realme released its GT Neo 3 a few months back yet the two phones come with different displays, and main cameras. Another aspect where we see difference is in the design – our GT Neo 3T review unit comes in the dazzling Dash Yellow colorway with a race flag inspired back.
The 6.6-inch 120Hz AMOLED on the GT Neo 3T delivers accurate colors and gets up to 515 nits in manual mode and up to 800 nits in auto mode. The built-in fingerprint scanner works great though its placement is a tad low. Audio is handled via a set of stereo speakers which deliver very good loudness in our tests.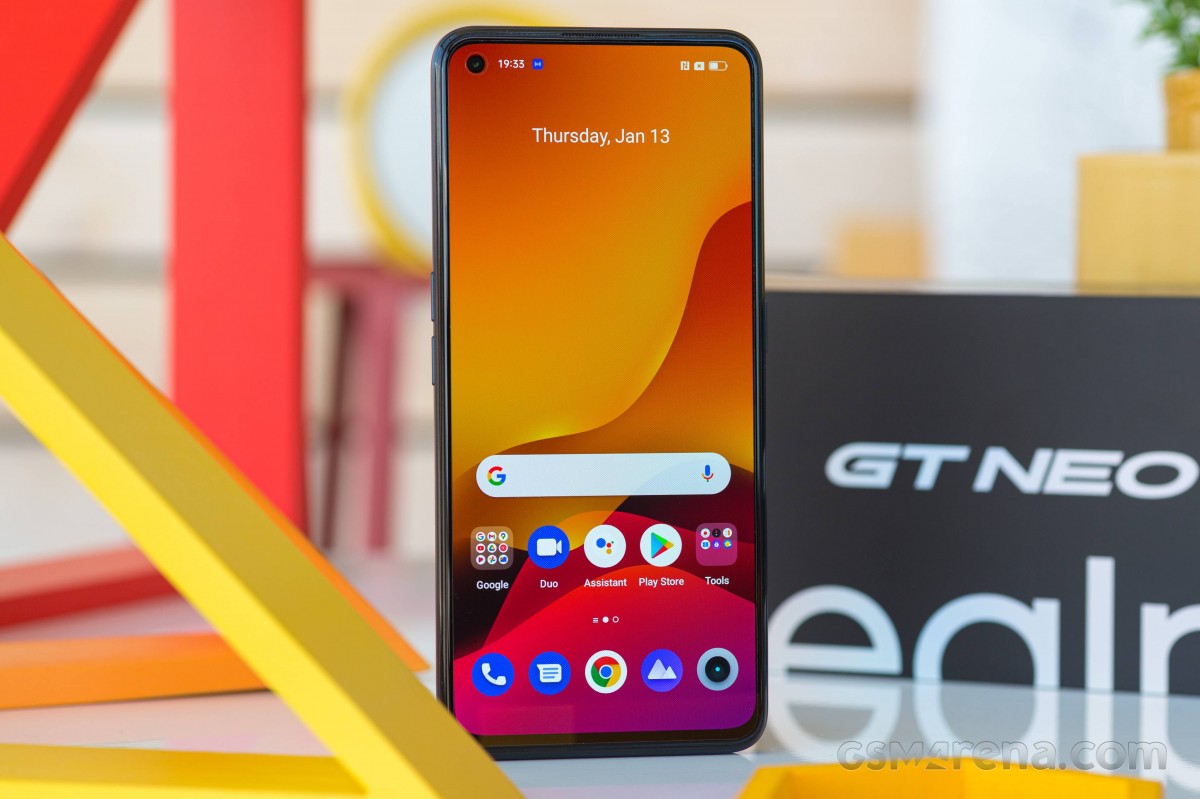 The Android 12-based Realme UI 3.0 runs quite smooth in day-to-day tasks and has plenty of personalization options. Performance from the Snapdragon 870 chipset is near flagship territory and the phone manages to stay cool enough thanks to its passive cooling system. Battery life is quite good – we got a 118-hour endurance rating in our proprietary test. GT Neo 3T's included 80W charger and cable fail to make a noticeable difference compared to the 65W charging on last year's Realme GT Neo2.
R
Hmm plz clarify me about the peak brightness isn't it 1300???
?
We don't care that you like being ripped off no headphone jack, no buy people need to revolt
A
Jesus christ, can u stop telling us ur stupid view about the phone not having a head phone jack. At this point u rather not buy any phone that releases onwards and just buy 2019 models. Cuz I'm tired of u guys crying over phones that don't ...
ADVERTISEMENT