Oppo reports record-breaking sales of Reno7, stock sold out in 15 minutes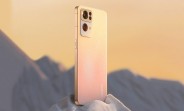 Oppo launched the Reno7 series in China last week. The line-up consists of the Reno7 SE, vanilla Reno7, and Reno7 Pro, and went on sale today. The company said the interest towards the midrangers was so high, the whole first batch sold out in 15 minutes, bringing CNY100 million of revenue.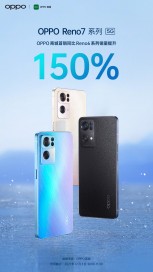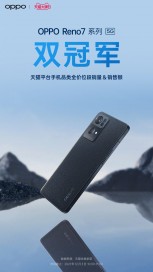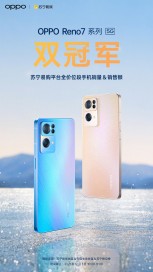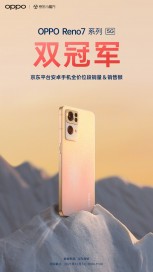 Oppo Reno7 series was successful on all retailer platforms
Oppo sold the trio of phones primarily through its own store in China, but third-party retailers helped as well. Chinese sources claimed the volume of sold units was 150% more than the first sale of the Reno6 series, without quoting a specific number.
Quick math reveals that CNY100 million can get you anywhere from 25,000 top-notch Reno7 Pro phones to 45,000 affordable Reno7 SE so the real number is somewhere in the middle. This means Oppo pushed over 2,300 units per minute or nearly 40 phones each second.
The Oppo Reno7 series is available only in China right now, but we expect the phones to reach overseas markets eventually.
R
Bro I literally saw a comment on Youtube video, saying he had Pocofone F1 in 2018, it's still gets software updates. So what does that mean? 3 - YEARS - OF - SOFTWARE - UPDATES
?
What bullshit are you giving to people about Xiaomi giving 2 years update to the cheapest model?? I owned Xiaomi phone from the Mi series to Note to Redmi and I can tell you that you're bullshit. My previous Redmi 7 only gets 1 bloody OS update ...
ADVERTISEMENTS