The Oppo Reno7 Lite 5G was introduced earlier this month with a Snapdragon 695 chipset. The name will be mostly seen in European markets, while in Asia it will be known as Oppo Reno7 Z 5G.
We now have a unit to review and it is the prettier Rainbow-colored version. It has a lovely design that plays with light in such a way that the colors appear different when looked at from various angles.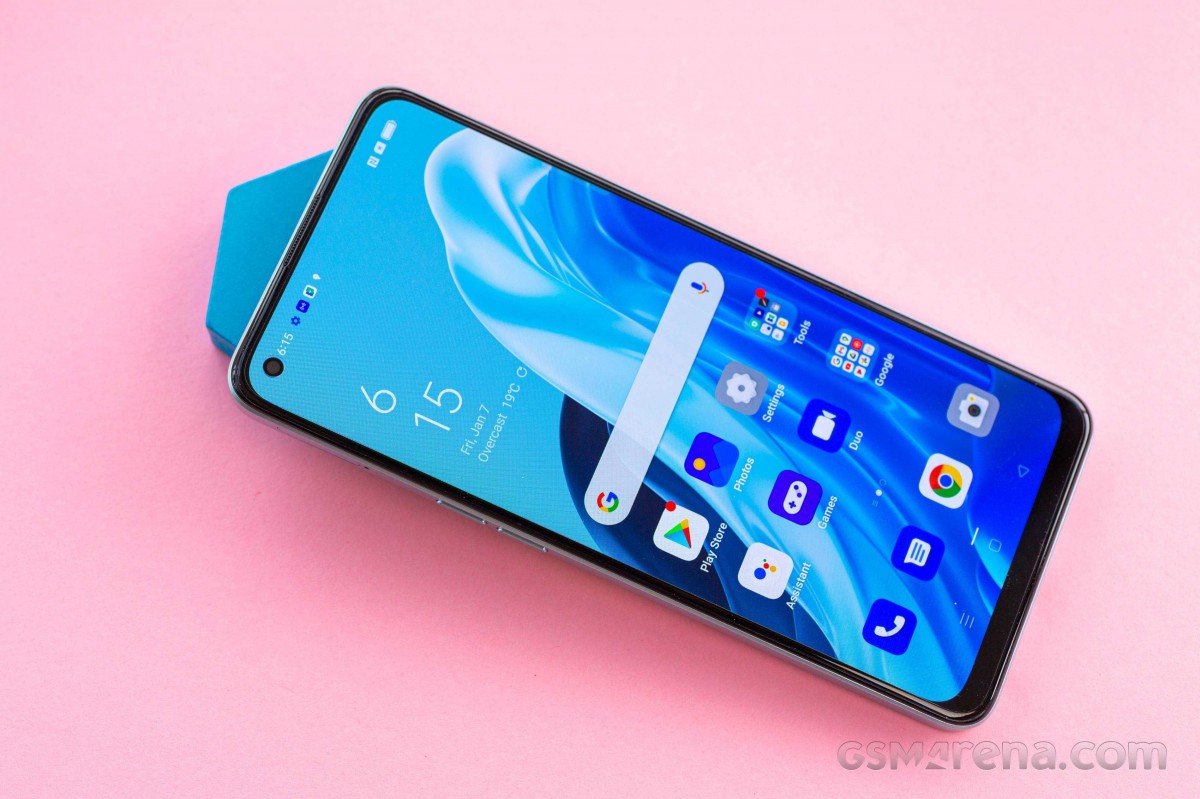 The unit comes with a 33W charger and the appropriate cable. The Reno7 Lite is an impressively light device with flat sides and a 6.43" screen that makes it refreshingly easy to handle. The front panel is AMOLED, and Oppo managed to place the fingerprint scanner underneath. The power key remains flat but it only works for powering the phone and wake Google Assistant upon longer press.
Oppo ships the phone with 8GB RAM and storage is 128GB, but just over 100GB are user-available. The Reno7 Lite 5G takes microSD cards slot in a hybrid slot - you must pick either a second SIM or the memory card.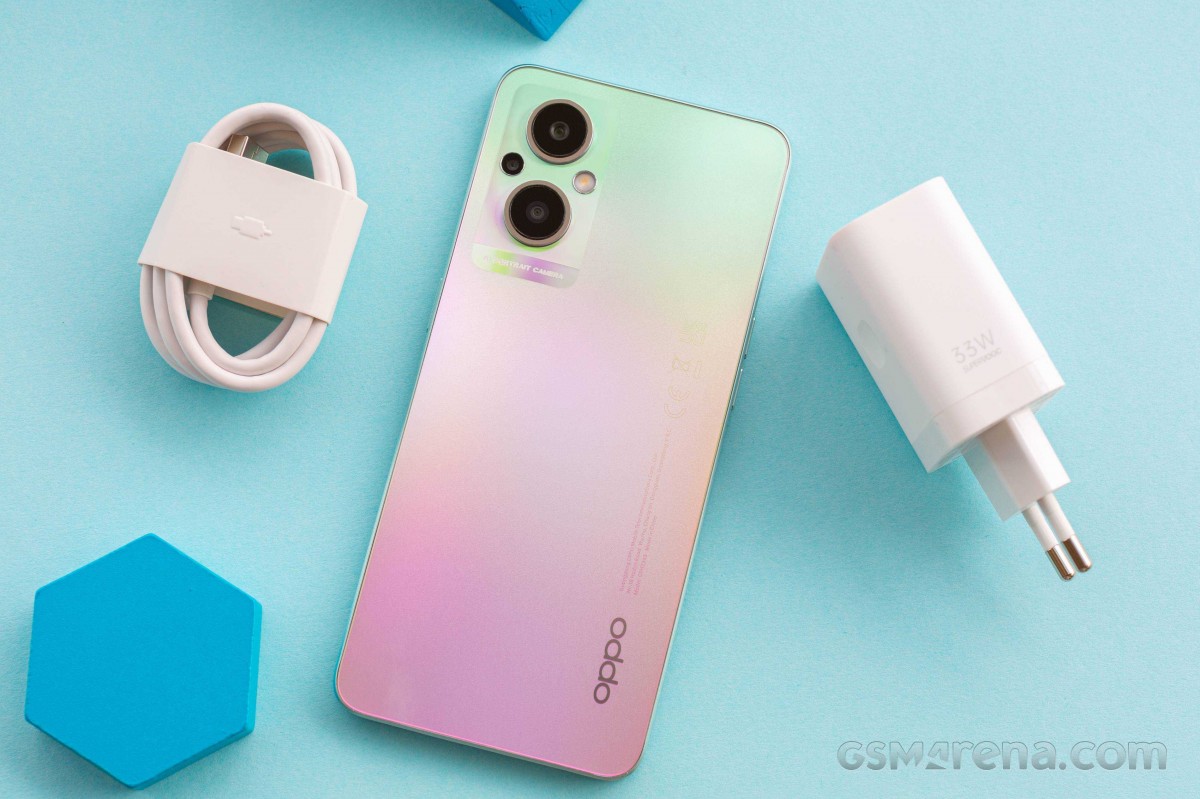 The camera design is typical for the Reno7 series with two bit circles within a rectangular island. Here only the main lenses are protruding, and they are bulging more than usual because Oppo implemented ring lights underneath the rims. The feature is called Breathing light (also marketed as Orbit light) and acts as a notification light.
Press materials claimed it can "blink in a variety of colors depending on different scenarios" and can shine for 50,000 hours. 2 hours of blinking light can take only 1% of the battery, which hardly will ever take a toll on endurance. Still, we will test the device and report back whether these claims are correct.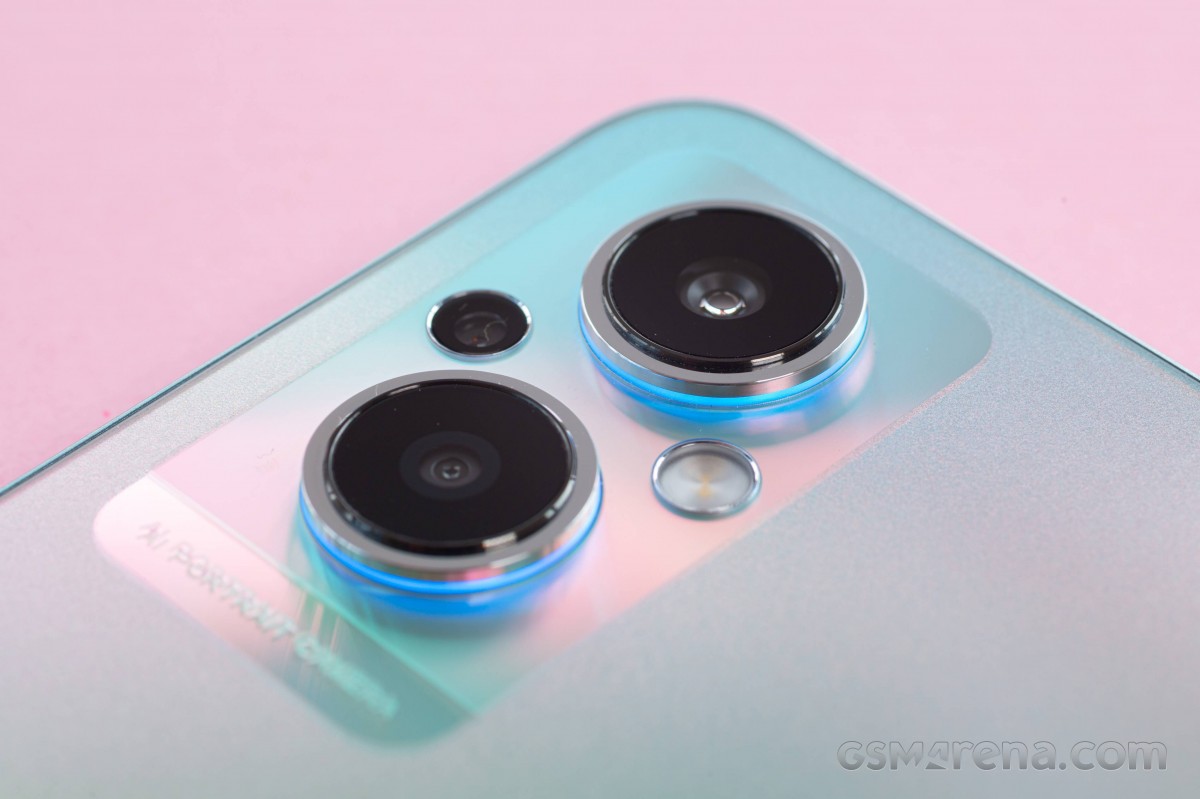 The Oppo Reno7 Lite 5G costs around €400 in Europe, which is somewhat higher than the Reno7 Z in Thailand, which is THB11,880, which equals €320.
We are already working on the review, and we will be ready soon with a verdict on whether these prices are worth it.
It's intentional, there are worst things they do is. every year their midrange phone came out it will grow the chin till it fills the entire screen.
N
I agree I've been tethering my phones for a few years now I changed to smarty from lebara and its not as quick so I thought I'd try to use 5g because I don't use it and I fell asleep and I woke up feeling dizzy and had virtigo
?
Ok is it just me or is the bottom chin getting bigger and bigger every year in midrangers.
ADVERTISEMENTS