Final words
It was a bit of a letdown to see the Oppo R7 Plus fail to deliver on the whole bezelless promise. Not that it holds all that much merit with us, it's just that the leaks leading up to its announcements had us all worked up and expecting miracles.
Once we actually spent a couple of weeks with the smartphone at the office, all that initial disappointment wore off, and the Oppo R7 Plus won us over.
It all starts with the upmarket build and the all-metal unibody, which tries hard to justify the less-than-welcoming asking price. The display is a high-quality AMOLED unit with vibrant colors and great viewing angles and coupled with the sheer size makes for a great multimedia-gobbling stage.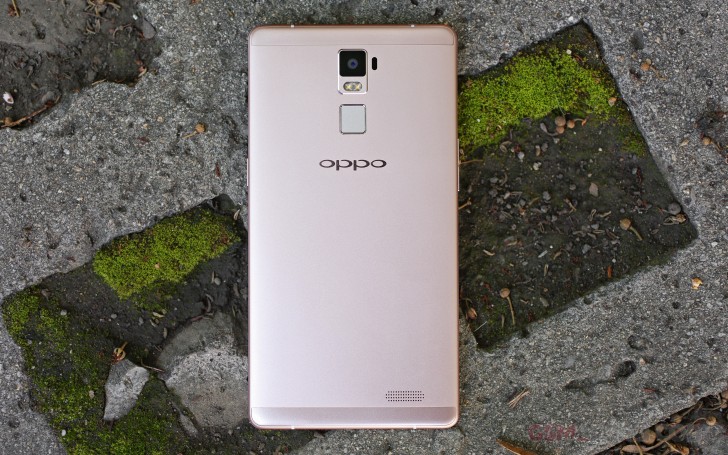 The insane 18 hours of video playback help a lot too, you can easily binge-watch and entire season of your favorite series and have a phone to use after (call for help perhaps or order food). Web browsing does deplete the battery noticeably faster, and although it manages a reasonable score on its own, it's just not on par with the rest of the results.
The Snapdragon 615 chipset has been put to very good use. Its inherent limitations, mostly in the graphics department, make it better suited to 720p screens, but Oppo has squeezed the most out of it, and the smartphone delivers a respectable, if not quite class-leading, performance.
We would have been happier with a better camera. It's not terrible, it's just that on a device that excels in so many areas, average image quality sticks out. Videos aren't quite up to scratch either, so overall the Oppo R7 Plus is not the best device for imaging.
Key test findings:
Superb build, premium materials and finish; close inspection reveals a few imperfections, though
Gorgeous display with pleasing colors
Excellent battery endurance, exceptional video playback and 3G call longevity, web browsing a bit of a letdown
ColorOS has the same vibe as usual - flat homescreen interface, a host of customization options and a wide gesture support, and all of this is now based on Lollipop
Fingerprint sensor works great, has little use other than unlocking
Very good benchmark performance, easily one of the best implementations of the Snapdragon 615
Software package does the job, though the gallery is a lackluster. Music player doesn't have an equalizer, but there's Dirac sound enhancement. Video player has wide codec support.
Still images fail to impress, detail is only average, dynamic range is poor, and color reproduction is a hit and miss
1080p videos are little better than photos - lacking in detail, but at least focus and exposure are steady
If you're familiar with the Huawei Ascend Mate7, but haven't seen the R7 Plus you'd be forgiven to mistake the Oppo phablet for the Mate. The Mate7's chipset, while not a powerhouse itself, is as good or better than the S615 in benchmarks. The displays reenact the classic battle of LCD vs AMOLED, and the Mate7' LCD is one of the best out there, so it's a tough call. The R7 Plus has an overall much better battery life, but if you do mostly web browsing, the Mate is the winner by a long stretch. Huawei is yet to catch up on the software front and deliver Lollipop globally though, so it's phablet is not an easy recommendation at this point.
With a successor around the corner, last year's Motorola Nexus 6 is as good an offer as any. You lose the second SIM capability and microSD expansion, but gain a QHD display, a more powerful chipset and an OIS camera with 2160p video recording. The Nexus 6 doesn't come close to the R7 Plus' battery life, though, and lacks a fingerprint scanner. Depending on where you are in the world, you can have the 64GB Nexus version for $100 less than the 32GB R7 Plus, which is nothing short of a bargain.
The Sony Xperia C5 Ultra is the most recent addition to the 6-inch club and it has a few tricks up its sleeve. 13MP cameras on either side, each with a flash - the R7 Plus only has an 8MP front unit and no assistance in darker scenes. The C5 Ultra has less RAM, a lower capacity battery, and plastic build, and you lose the fingerprint sensor.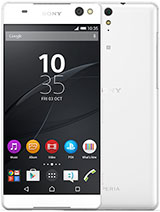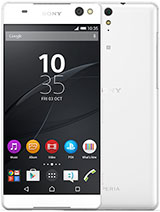 Sony Xperia C5 Ultra • Sony Xperia C5 Ultra Dual
The Samsung Galaxy A8 is similarly priced where it's available. Its display is marginally smaller while the phone is as tall as the R6 Plus. It's a good 41g lighter though and, despite the smaller capacity, has comparable battery life to the R7 Plus. It does have a higher-res main camera, but only a 5MP front shooter, and 2GB of RAM.
If you want to go the less beaten path, the 6-inch Nokia Lumia 1520 might be a good option, provided you can still find one. Powered by the still relevant Snapdragon 800, the Lumia 1520 has an excellent camera and equally impressive battery life. It will be among the first to get Windows 10 too, a ticket back to relevance.
As it often happens with Oppo handsets, the R7 Plus speaks first to the heart. You'd proudly take it out, show it off, and answer questions on its size, build and origin (Oppo still remains somewhat obscure outside of its home country).
On a more reasonable note, you'd appreciate the fact that its battery can outlast almost any phone and do so with a huge display that makes little compromise. After all, you'll have every right to expect all of this having paid a hefty sum.