Daylight image quality
The Find X5 Pro's main camera images are really easy to like. We find the lively colors most appealing, and the wide dynamic range contributes to that overall expressive look. If you're into more conservative processing, the Find is likely not going to be your top choice, but if you like images that pop without any need for tweaking after the fact, it will keep a smile on your face.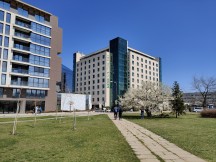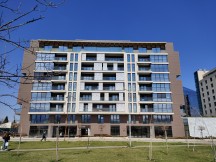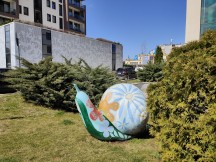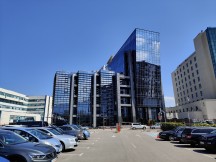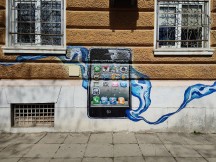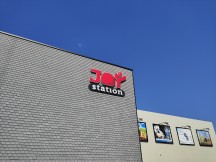 Daylight samples, main camera (1x)
Detail is very good too, offering a sensible level of sharpening without overdoing it. The skies do have some grit in them, so these images aren't strictly noise-free, but noise is far from being objectionable.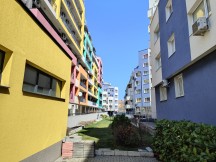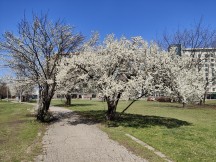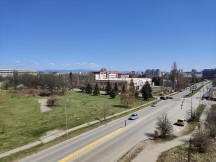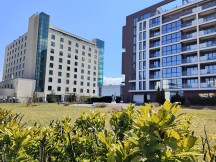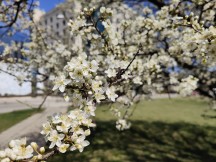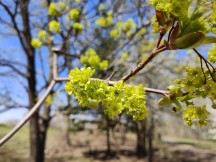 Daylight samples, main camera (1x)
If, for whatever reason, you find the regular photos lacking in saturation and contrast (which would be troubling, but everyone is entitled to their own taste), the AI toggle will boost both these noticeably. As a result of some poor planning, we only shot these at the nominal 50MP resolution, but the global properties are the same regardless of resolution.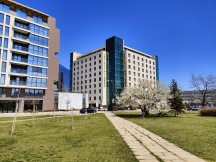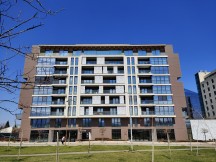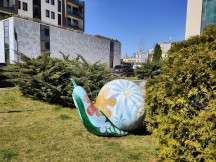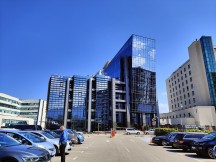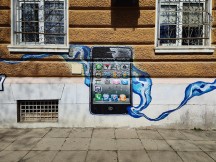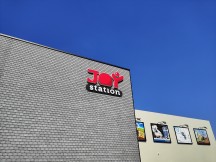 Daylight samples, main camera (1x), 50MP, AI on
That nicely leads us to the 50MP mode, of which there's more than one, so to speak. There's the 50MP toggle that lets you shoot at 50MP on both the main and the ultrawide cameras, as usual.
Shot this way, photos from the main camera don't present an improved level of detail; they're just enlarged 4 times, making the grain, aliasing, and sharpening halos more noticeable.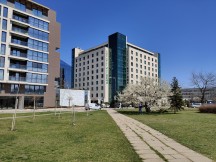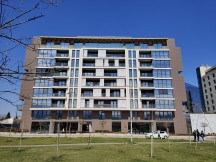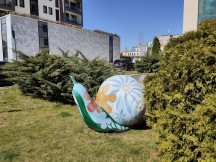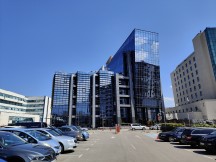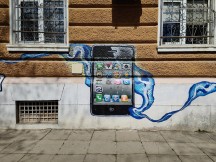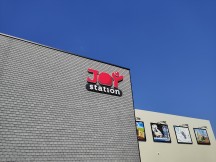 Daylight samples, main camera (1x), 50MP, AI off
But there's also the High-res mode in the mode selector, which is only available for the main camera. Judging by that limitation and the fact that the Find X5 non-Pro doesn't have the mode at all, plus the difference in the resulting images compared to the ones above, we'd speculate that it employs the sensor-shift mechanism to capture images with a minuscule offset and then blends them into one high-resolution 50MP photo.
Indeed, these High-Res photos have more detail, finer detail, much smoother slanted lines with no aliasing jaggies, and essentially no noise. The sharpening halos are gone too. They're not perfect, of course, and some busy random textures could have a... weird look. But overall, these are among the better shots we've seen at nominal resolution from a Quad Bayer (or the like) sensor, and we suspect it's not just down to different demosaicking.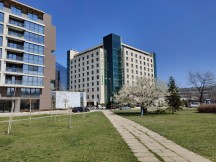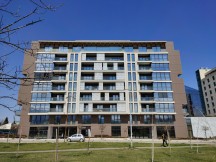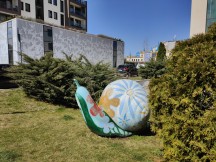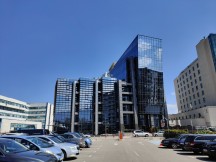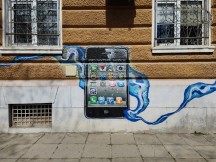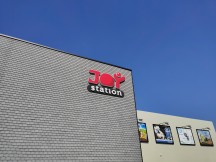 Daylight samples, main camera (1x), 50MP, High-res mode
The Find X5 Pro's ultrawide camera delivers some of the sharpest and most detailed images we've seen from an ultrawide - grass, twigs, straight lines, everything has a nice crispiness to it. Again, there's some fine graininess in flat-colored areas as well as in the lower midtones, but it's not something that has us remotely bothered.
The color reproduction maintains that punchy look we enjoyed on the main camera, though it may or may not fully match its white balance from scene to scene, depending on what fits the frame. Dynamic range is also great - for an ultrawide but also in absolute terms.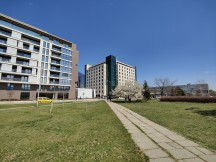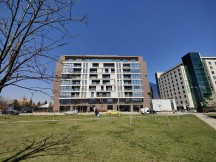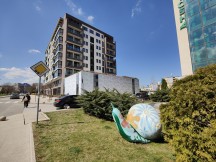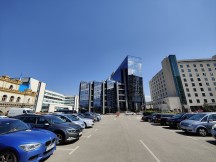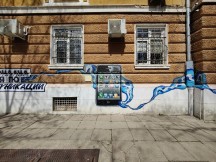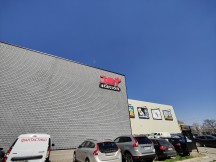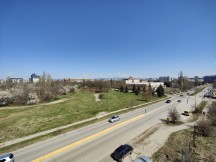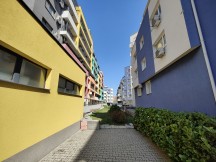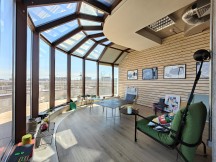 Daylight samples, ultrawide camera (0.6x)
Once again, we fail to see the detail benefits of shooting at 50MP - to our eyes, those are just upscaled 12.5MP images with a pinch of extra sharpening.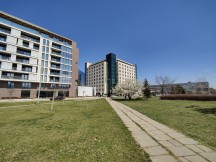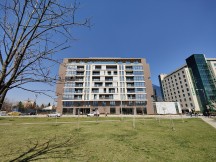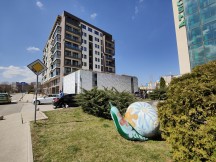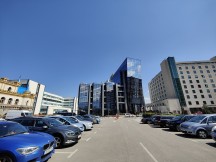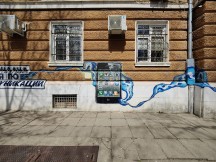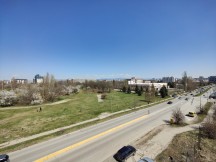 Daylight samples, ultrawide camera (0.6x), 50MP
One of the ultrawide camera's key features is its ability to focus down to some pretty short subject distances. There's an auto-macro switching logic to combat if you don't want the phone to be making decisions for you - or, you know, just turn off the toggle from the camera's quick settings, took us long enough to find it. The way it works is when you're on the main camera, it will switch to a digitally zoomed-in view from the ultrawide, giving you tighter framing but also suboptimal sharpness.
The 'regular' close-ups, at just far enough from the subject that the ultrawide can focus at its native focal length, are predictably great - we already established that the images out of the ultrawide are plenty sharp. You get a ton of detail, and the only 'issue' is that at such short focusing distances, your depth of field is really thin, so maybe you won't get everything you want in focus.
Macro mode crops in from the ultrawide, making your subjects bigger in the frame, or letting you stand a little further back - not a lot though, because Macro mode will disengage. The phone's logic of operation is such that for Macro mode to kick in when you get really close to a subject. You then need to pull further back for it to go into 'normal' mode, so there's some room for framing. We found no way to force this 'Macro' mode on - we can turn off its auto engagement, so it never gets in the way, but there's no apparent mechanism to stay in macro.
Anyway, these images are still pretty good, if lacking the absolute per-pixel clarity of the above ones. And if they're meant for sharing, the more striking close perspective will be of more value than pixel-level detail.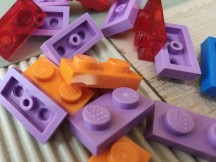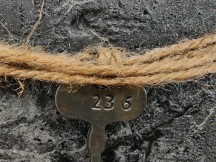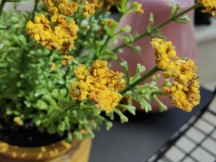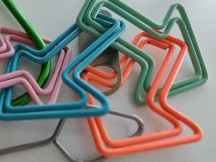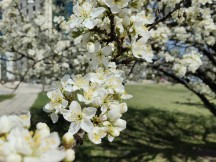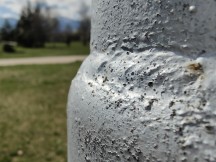 Ultrawide camera, closeups, Macro mode
The telephoto takes 12MP shots from its 13MP sensor, a decision we don't necessarily understand, but we've come to accept - that's how it was on the Find X3 Pro as well. These photos are sharp and detailed but do have a fair bit of noise in them. And if that qualifies as criticism (which it isn't necessarily), it's the only one we have - the colors are great, dynamic range is wide, exposure is on point.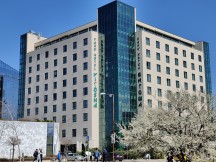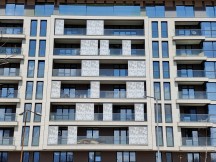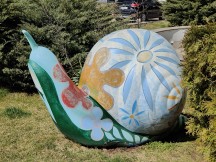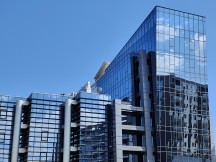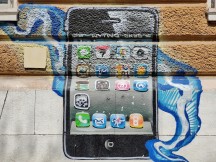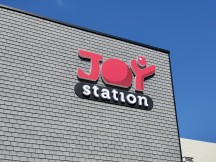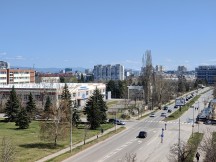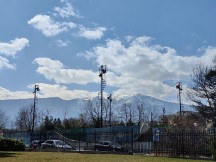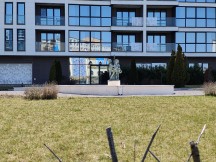 Daylight samples, telephoto camera (2x zoom)
Hardly a fault of this camera per se, but more of the system as a whole, at just 2x of optical zoom power, the Find X5 Pro offers limited reach. Even traditionally conservative lineups like the iPhone and Pixel are at 3x and 4x, and the Galaxy Ultra's 3x-10x dual tele is now in its second generation. And it's even more frustrating because it was precisely Oppo that was once on the forefront of long zooms.
Low-light image quality
In low light, the phone takes essentially the same photos in Photo mode and in Night mode, and that's no bad thing. The main camera images are easily among the best ones we've seen. The always-on Night mode processing ensures excellent dynamic range with well-contained highlights and good development in the shadows. There's a ton of detail too. If we have to point out one area that could be improved upon, it's the orange rendition of certain types of warm street lights.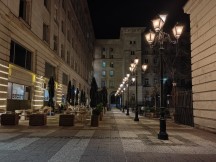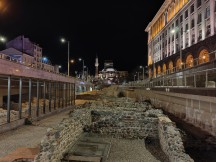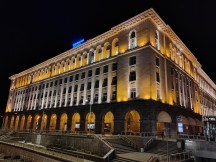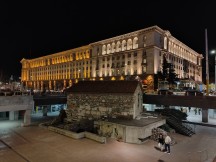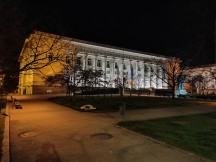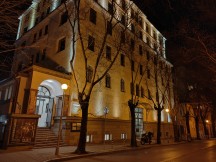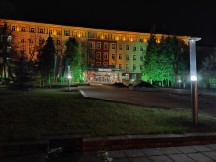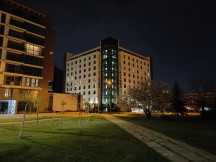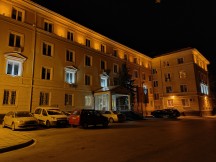 Low-light samples, main camera (1x)
Here's how these scenes look when captured in Night mode.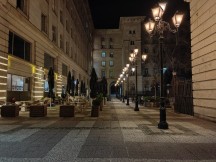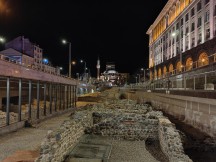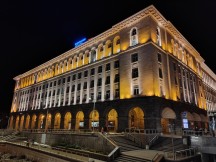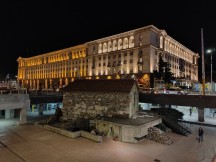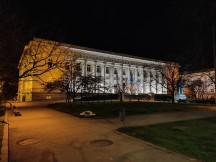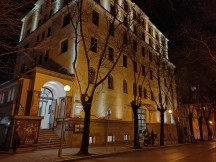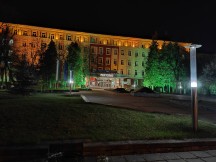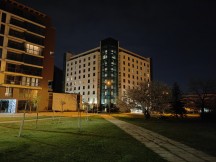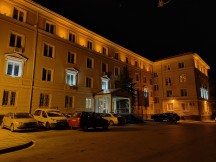 Low-light samples, main camera (1x), Night mode
It's mostly the same story with the ultrawide camera. We're looking at photos that are about as good as you can get - wide dynamic range, great rendition of the tonal extremes, excellent detail. If anything, these are a notch better than the above in that they're missing the orange cast that the main camera can have.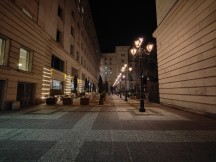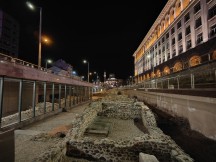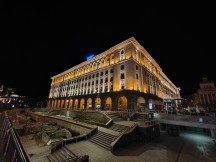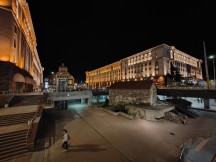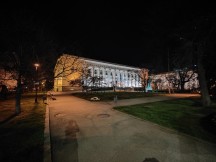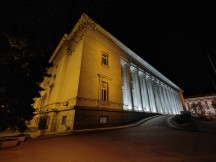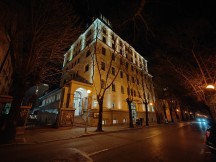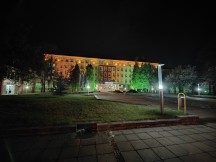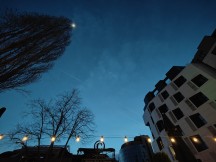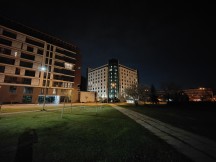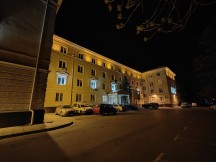 Low-light samples, ultrawide camera (0.6x)
For completeness sake, here are the same scenes captured in Night mode.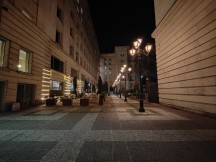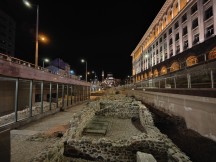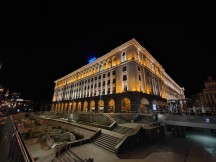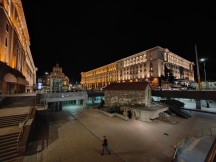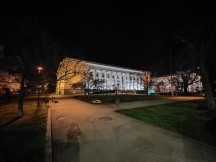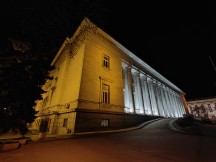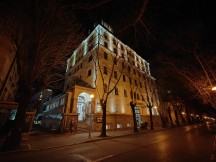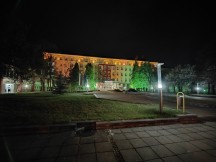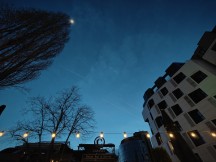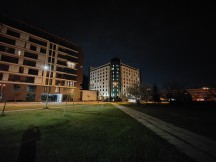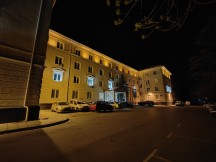 Low-light samples, ultrawide camera (0.6x)
Our high praise will have to end there, however, since we won't be extending it to the telephoto camera. The relatively small sensor isn't doing a great job at night, so much so that Oppo is barely using it - only the third image in the below sequence is captured on that one, while the rest are sourced from the main camera. That one image is actually pretty solid, though it apparently had a relatively well-lit scene for it to work in the first place.
The rest of the photos have a characteristic upscaled look when examined at 1:1 - we mean the general softness and heavy sharpening. Coming from the main camera, however, they do have great exposure and dynamic range, so if you won't be printing them or pixel-peeping, they'll look good enough.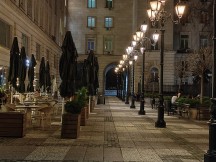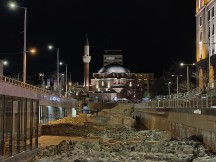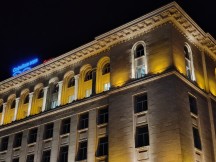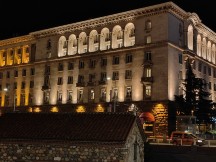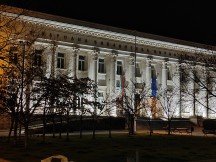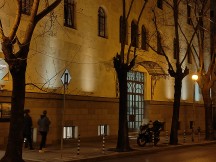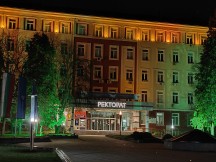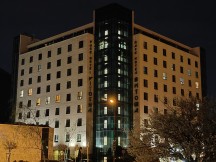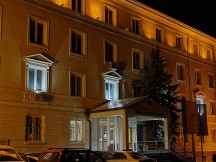 Low-light samples, main camera (2x)
And another batch of the same, only taken in Night mode.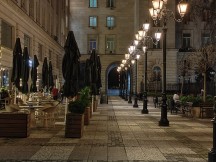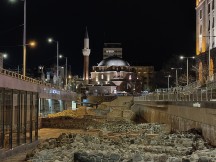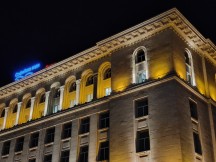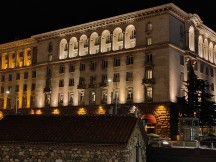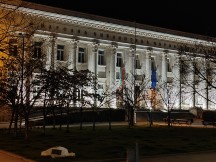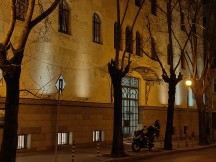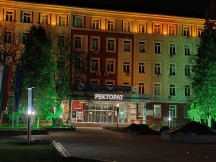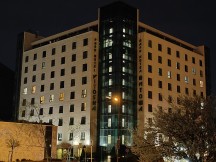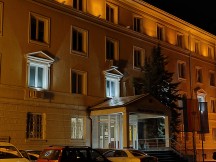 Low-light samples, main camera (2x), Night mode
We say there's no difference between Photo and Night mode shots, but there's one additional nuance there that must be noted. The Find X5 Pro's Night mode has an extra 'Tripod mode' toggle, for when you have the option for steady support. The process takes 10s flat to shoot and you can see on the screen the various different exposures as the phone captures them before merging them into a final image.
These can offer a small, but appreciable improvement over the already great regular photos, when you have the means to support the phone and you're dealing with mostly stationary subjects. We're seeing slightly crisper detail - in the highlights too, but particularly in the shadows, as well as further improved noise performance.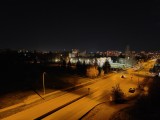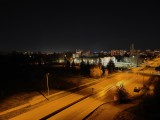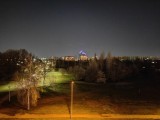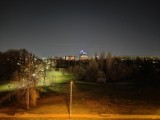 Low-light samples, main camera, Night mode: Regular • Tripod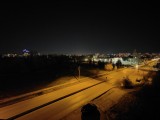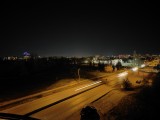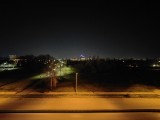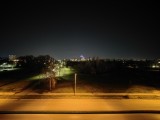 Low-light samples, ultrawide camera, Night mode: Regular • Tripod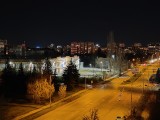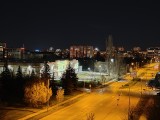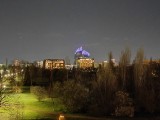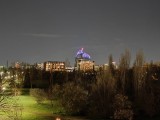 Low-light samples, ultrawide camera, Night mode: Regular • Tripod
Portrait mode
Portraits on the Find X5 Pro can be captured with the main camera or the telephoto, giving you the usual trade-offs - higher quality but iffy wide-angle perspective from the main camera or superior perspective and shooting distance, but not quite as great image quality from the telephoto cam.
Having said that, the tele does admirably in broad daylight and quality only drops a little in indoor situations (admittedly, pretty well lit still). Subject detection is superb, and the default blur level is just right, making for very convincing results.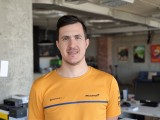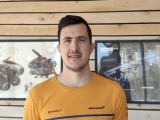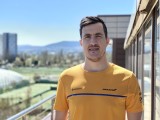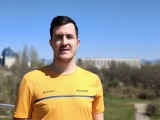 Portrait mode samples, telephoto camera
The default blur level is a bit excessive when shooting with the main camera, mostly because we're conditioned that it's not the 'portrait look' to photograph people with wide fast lenses from close range, but you can always tune it down. Subject detection is similarly competent to the tele camera's results.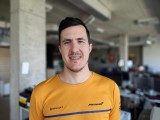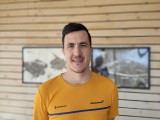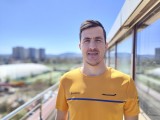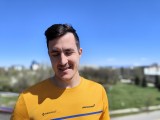 Portrait mode samples, main camera
Selfies
The selfie camera shoots in the nominal 32MP resolution, and there's no way around it (other than the different aspect ratios that will give you crops from that, but still high-res ones). That's bad in a couple of ways - you don't want to deal with needlessly large files, and there isn't 32MP worth of detail in those shots.
That said, the selfies themselves aren't half bad. They may appear soft-ish on a pixel level, but examining 32MP selfies at 1:1 is missing the point. They have good detail, certainly good enough to look competitively sharp if downscaled to a more sensible 10-12MP. There are also nice colors and wide dynamic range. But perhaps the most important bit about this camera is its wider-than-most 21mm-equivalent focal length which lets you fit more people or context in the frame. There's also a zoomed-in mode, if you prefer your selfies more personal.
The Portrait mode does what it promises and makes good faux-bokeh shots. It's prone to small missteps here or there, but we didn't observe outright blunders. The one more substantial flaw is the dialing back of HDR, which may leave you with substandard backlit scenes.
Once you're done with the real-world samples, head over to our Photo compare tool to see how the Oppo Find X5 Pro stacks up against the competition in our studio.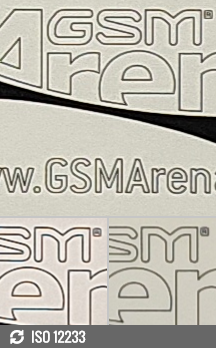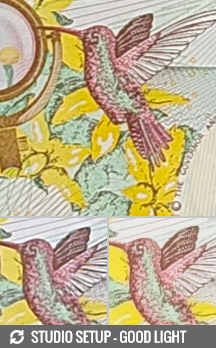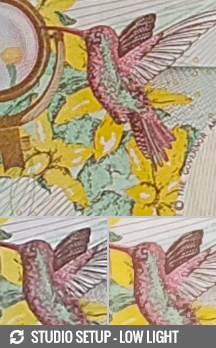 Oppo Find X5 Pro against the Galaxy S22 Ultra and the Xiaomi 12 Pro in our Photo compare tool