Three rear cameras, two selfies
The Oppo Find N features a triple-camera setup on its back, which can also be used for taking a selfie, thanks to the outer screen. There are also two identical selfie shooters - both found within perforations on the outer and inner displays.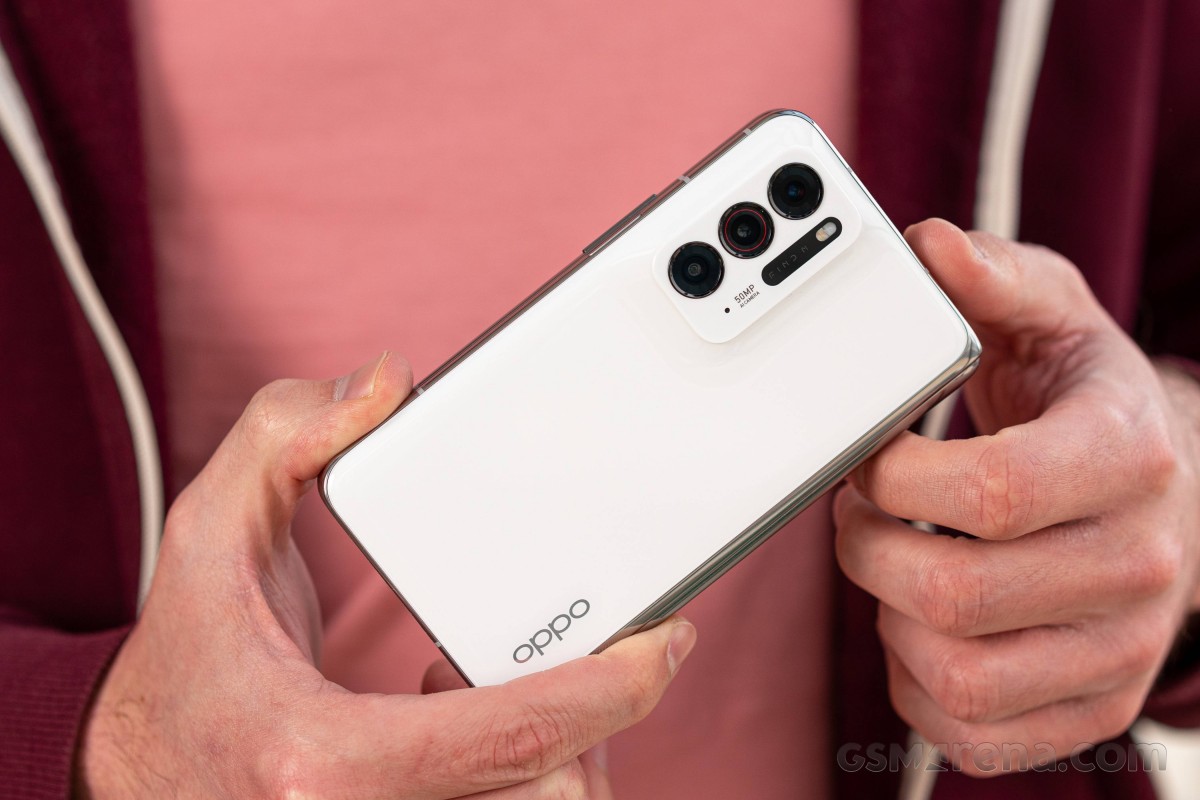 The primary camera uses a 50MP Sony IMX766 sensor - a 1/1.56" Quad-Bayer imager with 1.0µm pixels. It has 24mm f/1.6 stabilized lens. All-pixel omnidirectional PDAF is available.
The ultrawide camera relies on a 16MP Sony IMX481 sensor - a 1/3.06" imager with 1.0µm pixels. It sits behind a 14mm f/2.2 lens and the focus is fixed at infinity.
The telephoto camera utilizes a 13MP Samsung S5K3M5 1/3.4" sensor with 1.0µm pixels and f/2.4 52mm lens for 2x optical zoom. PDAF are available here.
The two selfie cameras use 32MP Sony IMX615 1/2.8" sensors with Quad-Bayer color filters and 0.8µm pixels. The lenses are also identical, with both having an f/2.4 aperture. The focus, of course, is fixed.
We've already talked about the flexible camera app in the software chapter, so we won't do that here. Of course, a more detailed exploration is coming as part of our in-depth review.
We took some samples with the Find N's cameras, and here they come.
The first batch of photos were taken with the main 50MP camera, and they are saved in 12.5MP by default. It was quite snowy today, so don't expect to see much, but still - there are some solid samples.
And here are some photos from the ultrawide camera. They look good, too.
The zoom camera provides 2.17x zoom over the main snapper, and while it uses a 13MP imager, it saves 12MP photos for some reason.
Portrait mode is available on the main and zoom cameras, and it seems proficient.
We also shot this night scene with each camera.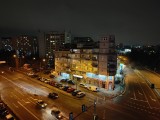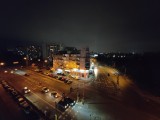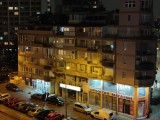 Main camera • Ultrawide cam • Zoom cam (digital zoom)
Night Mode works on all cameras, and sometimes it actually uses the telephoto snapper instead of digitally zooming with the primary shooter.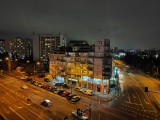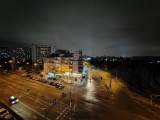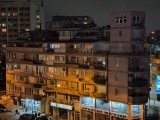 Main camera • Ultrawide cam • Zoom cam
Finally, here are some 32MP selfies.
You bet we will talk much more about the photo and video quality in our full review.
First impressions
The Oppo Find N is one of the most intriguing smartphones not only this season but for the entire 2021. It is a bit different from the Fold3 and in a good way - the Fold was too big for some, while the Flip - too small. The Find N, on the other hand, is a compact smartphone that unfolds into an iPad mini-like device. And that's just great!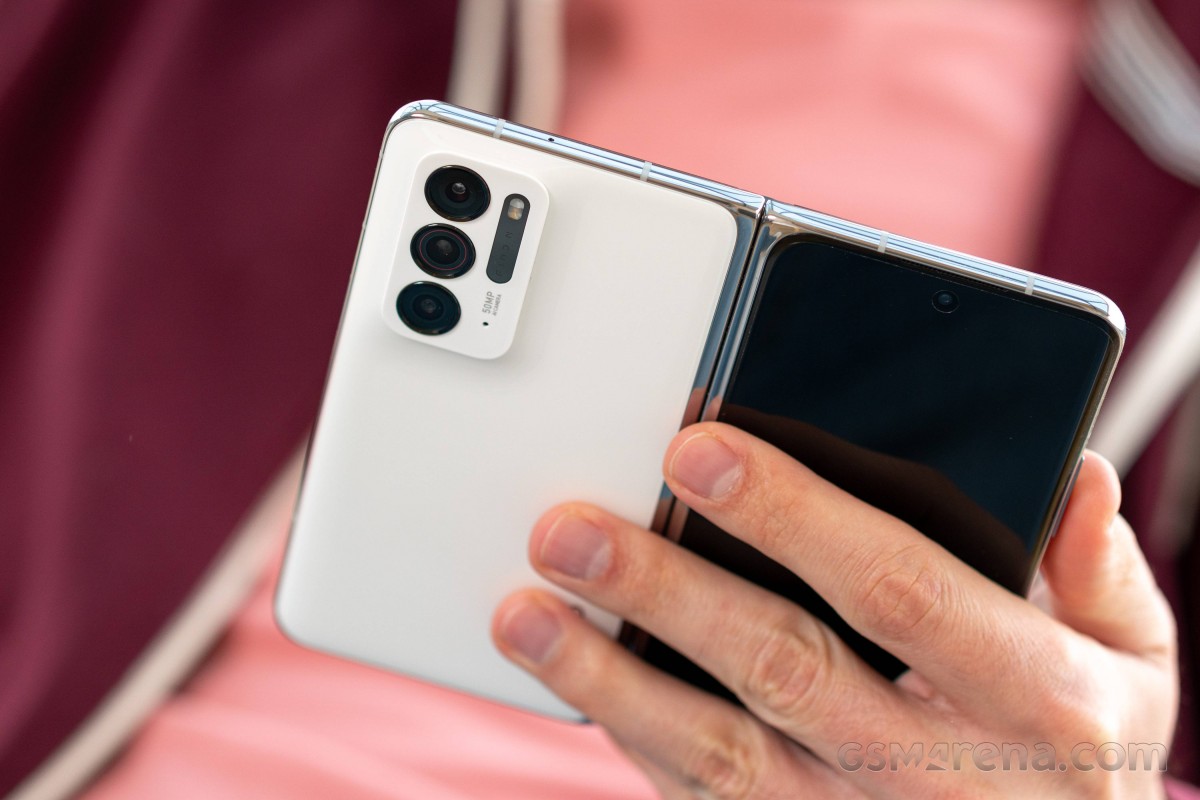 We liked both the inner and the outer displays and the novel hinge design. It's refreshing to not be able to see and feel the crease, and we loved working with the foldable screen. The ColorOS looks quite nice on it, too.
We also have positive impressions from all cameras, and we cannot wait to properly test them.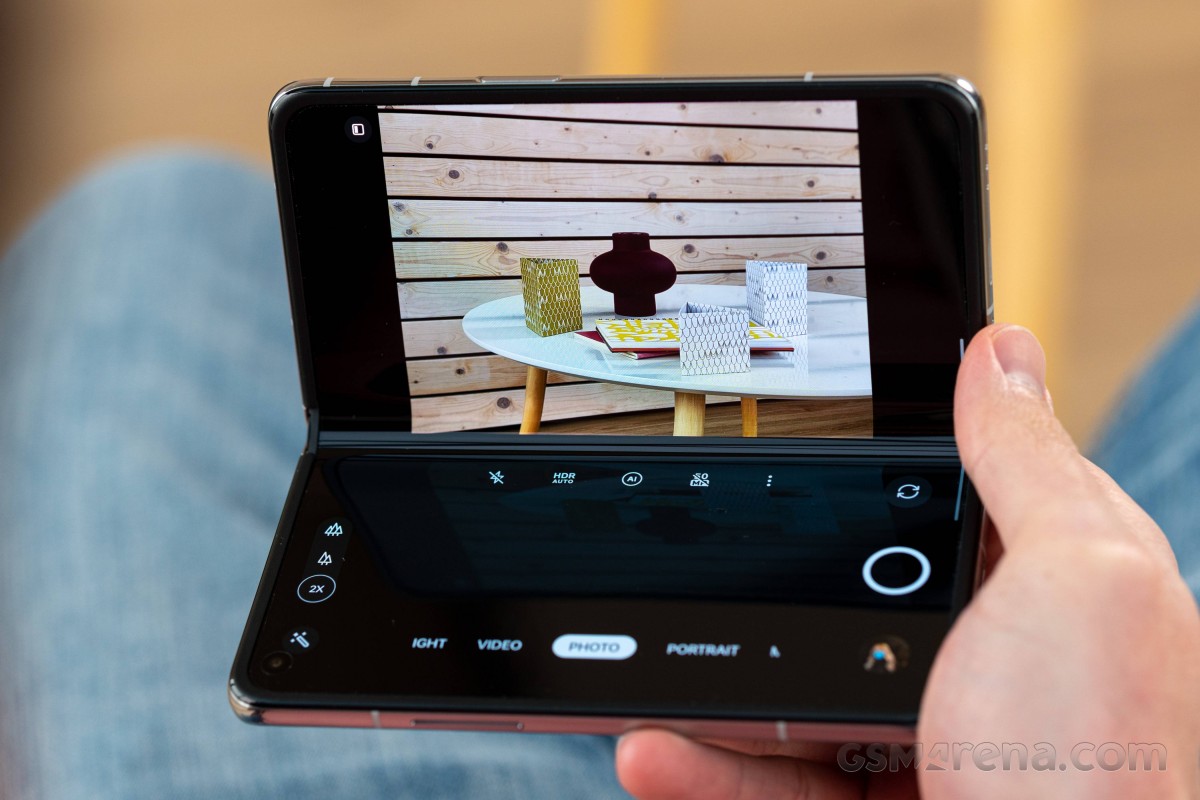 It's not all sunshine and roses, though. There is some room for improvement on grip and the way you open the Find. The speakers are oddly positioned, too, but we need more time with them before passing a verdict. And there is no ingress protection, something we believe many have grown to expect since Samsung's recent foldables.
We enjoyed our time with the Find N, and we do believe Oppo has a winner here. Despite some hiccups, the Find N is shaping as one of the most innovative phones we've seen in a while. It seems Oppo has plans for a Chinese release only, and we can only hope it considers expanding its availability somewhere down the road - it deserves a broader reach.