Several updates on the back, sort of same selfies
Foldables in general don't come with industry-leading camera hardware and the original Find N followed that norm of having simply okay modules. The second generation is in a similar state, but let's just say that the new setup is okay-er.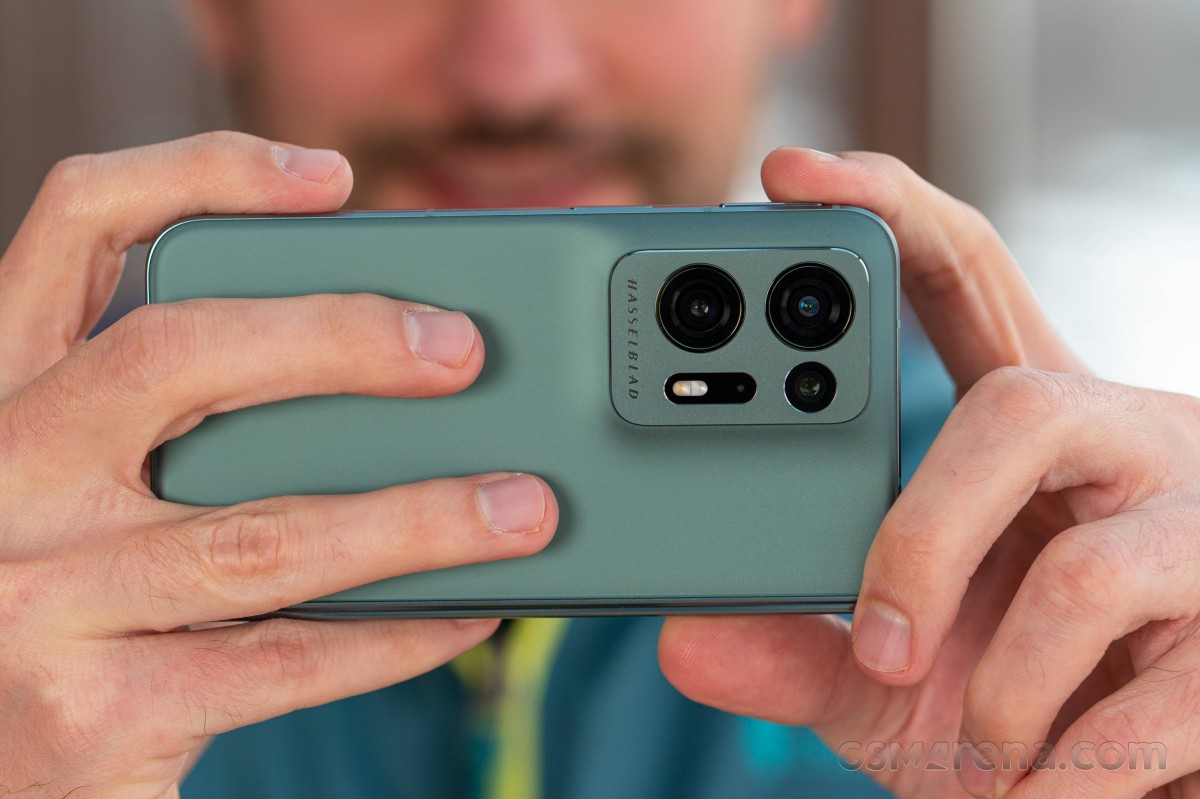 The improvements can be seen on the telephoto, and perhaps even more so on the ultrawide. The zoom camera is still at 2x, but now has a larger 1/2.74" sensor (up from 1/3.4"). It's a 32MP Sony IMX709 sensor with an RGBW color filter which still does 4-to-1 pixel binning and outputs 8MP images. It a sense, it's somewhat of a downgrade from the 13MP tele camera of the Find N then, particularly for daylight shooting, and as we'll see later, this camera isn't used at night all too often.
Anyway, moving on to the ultrawide. It now gets a Sony IMX581 Quad Bayer sensor with a large 1/2.0" optical format and 0.8µm pixels. The lens has a quoted 14mm equivalent focal length and an f/2.2 aperture, but perhaps the most important development here is having AF which lets you do closeups and adds versatility in framing and subject matter.
The main camera is based on a Sony 1/1.56" sensor, Quad Bayer again, with 1.0µm pixels. The promo materials say it's an IMX890, which the internet knows little about, while hardware apps report IMX766, which is the same as the Find N's. Either way, you'll be getting 12.5MP images by default. The stabilized lens has a 24mm equivalent focal length and an f/1.8 aperture.
There are a couple of identical selfie cameras, each cutting a hole in one of the displays. Oddly enough, while still 32MP in resolution, they're no longer the Sony-based units from the Find N, but Samsung-sourced ones. The JD1 Tetrapixel sensor has a 1/3.14" optical format and 0.7µm pixels and it's placed behind a fixed-focus 22mm-equivalent f/2.4 lens. All of that, times two.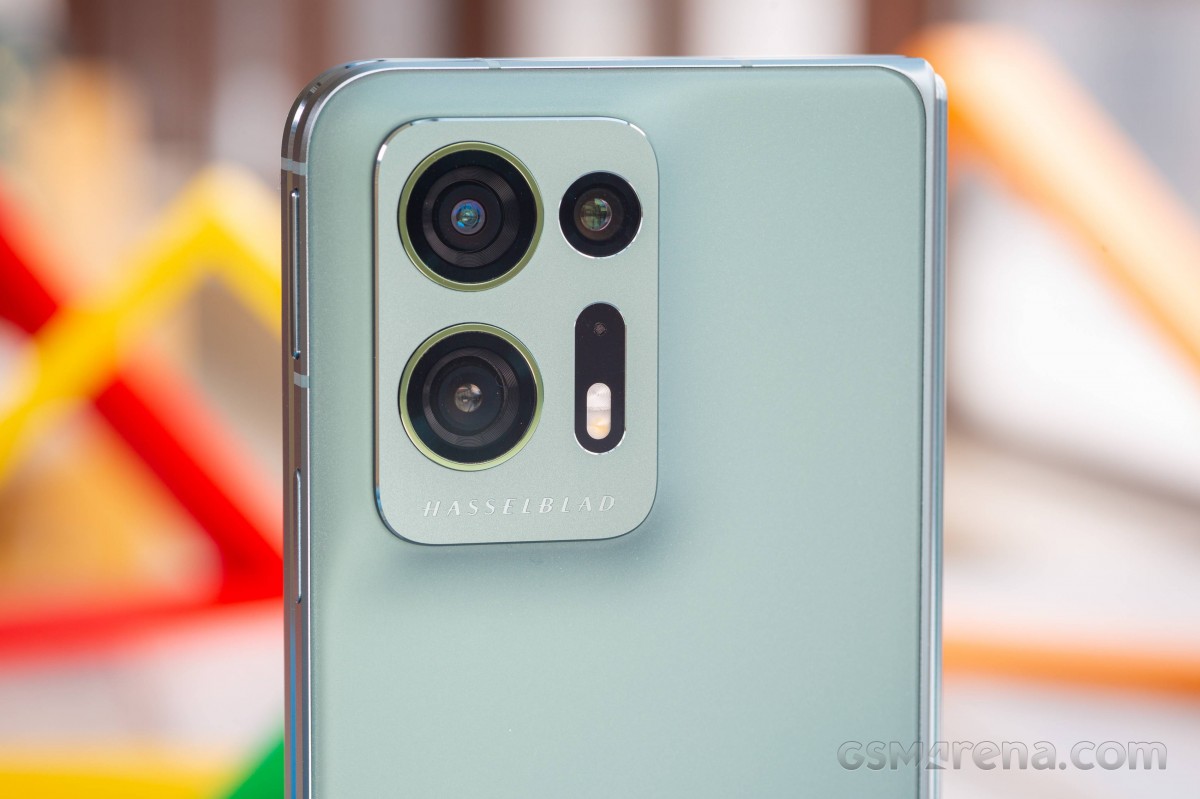 The ongoing Oppo-Hasselblad collaboration makes it to the Find series this year and should mean that the Swedish camera company has pitched in with some color science and whatnot. Meanwhile, the in-house-developed Marisilicon X imaging NPU is in charge of processing the data streams, particularly for HDR and low-light video.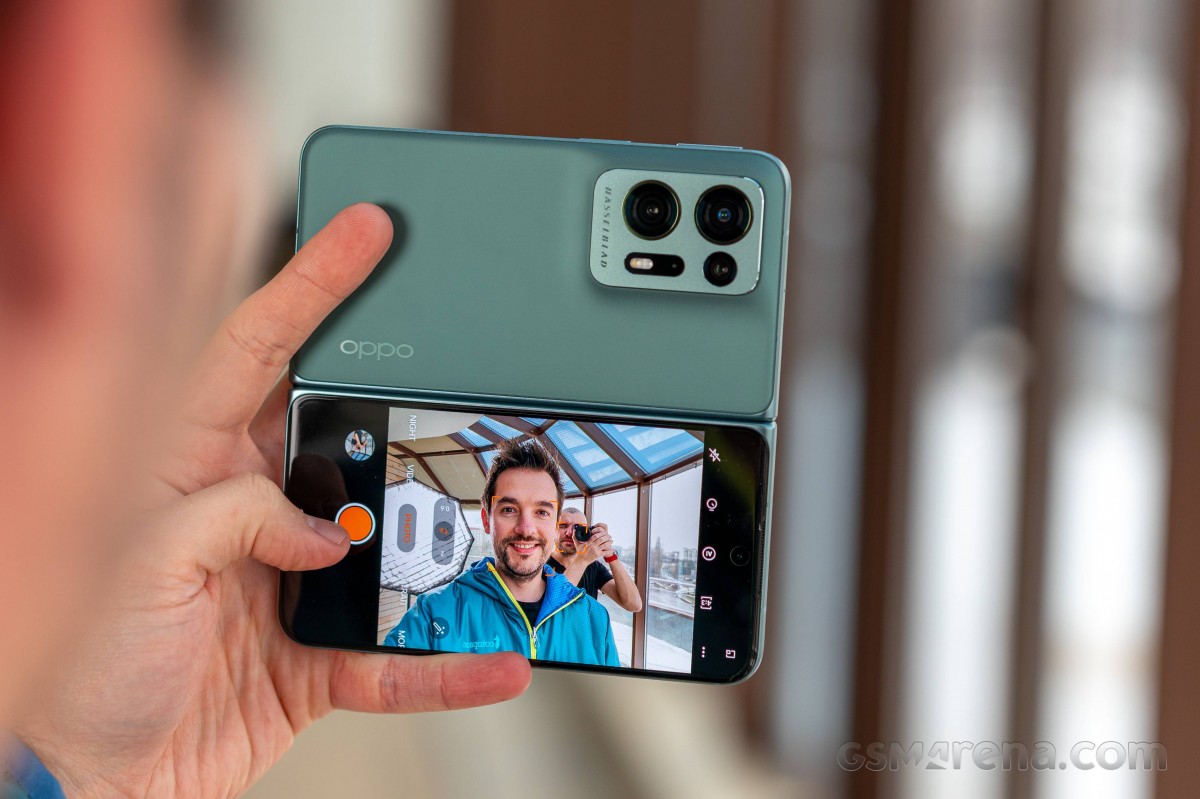 The Hasselblad influence can also be more readily seen in the viewfinder of the camera app, where the historically yellow ColorOS accent has turned orange. Other than that, the app is not much different than what you'll find on any Oppo or Realme (or OnePlus, for that matter).
That is, before you get to the foldable aspects of its operation, which is where all the fun of having a Find N2 is. There are two almost invisible shortcuts around the upper left corner of the full-blown UI. The first one, with the two arrows, minimizes the camera viewfinder to one part of the screen, while the other half allows you to scroll, view and edit your recently shot images. This way, the camera stays ready if another cool moment worth capturing comes around.
The other one shows a preview on the cover screen - this way, your friends will see themselves while you are taking photos of them. And if you hit the same key on the cover screen while in this mode, you will be able to use it as a primary viewfinder and take selfies with the rear cameras.
And before we close this chapter, we want to point out that you can use the Flex mode (the halfway opened position) for tripod purposes. If it's not windy, it's a great way to take timelapses and group photos with you in them.
Daylight photo quality
The Find N2's main camera captures excellent daylight photos. You can count on accurate white balance and pleasing color saturation as well as consistently good exposure and wide dynamic range. Sharpness is also great, detail is rendered with a reasonable amount of processing and there's no noise to speak of.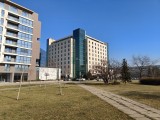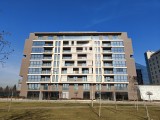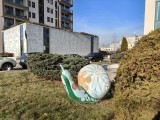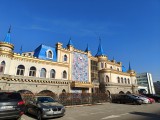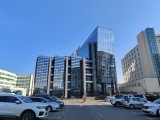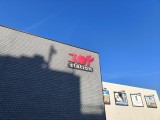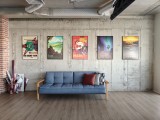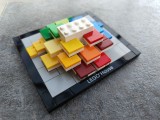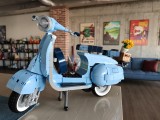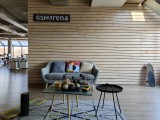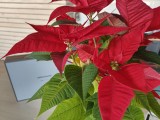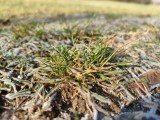 Daylight samples, main camera (1x)
Enabling the AI scene enhancement toggle didn't appear to make much of a difference, even in scenes where the viewfinder would indicate a 'Blue sky' scene, for example, where we'd normally expect extra saturation in the blues.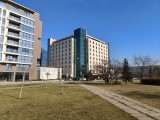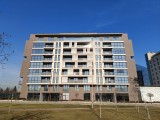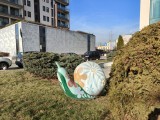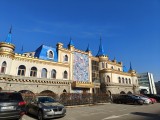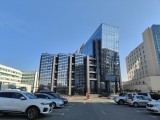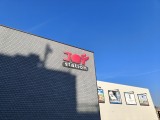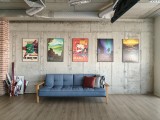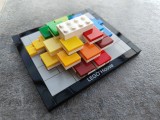 Daylight samples, main camera (1x), AI scene enhancement on
The 50MP Hi-res mode returned unremarkable 50MP images. It's one of those instances when we'd say they look as if they've been upscaled from the 12.5MP ones, rather than being demosaicked differently from the sensor.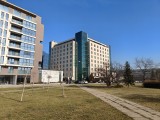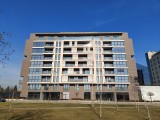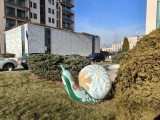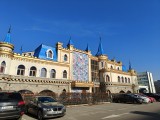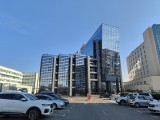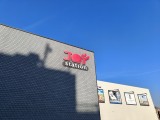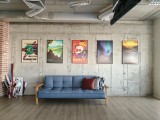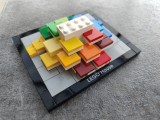 Daylight samples, main camera (1x), 50MP
In daylight the new telephoto camera is sort of a side step from the old one. It brings a substantial improvement in noise performance - these shots are notably cleaner than the Find N's. However, the 8MP vs 12MP drop in resolution, coupled with the marginally wider coverage, means you're getting less per-pixel detail and the 2x shots are now overall less crispy. Contrast is on point, but white balance was off on occasion.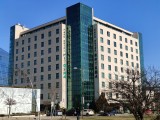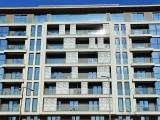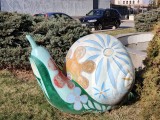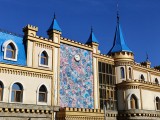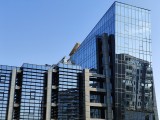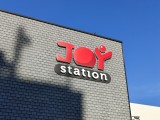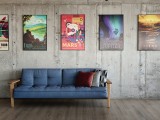 Daylight samples, telephoto camera (2x)
The new ultrawide is more of an overall upgrade than the tele. The reduction in noise can be seen here as well, but we're also getting significantly improved sharpness and detail, even despite another decrease in the resolution (12MP vs. 16MP). The new lens is also less prone to purple fringing than the old one. Color rendition is likeable, if a little bit warmer and more saturated than on the main camera when shooting outdoors. Dynamic range is very good, eeven in these pretty demanding high-contrast winter conditions.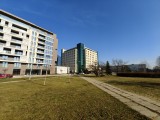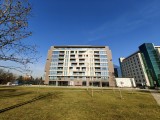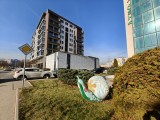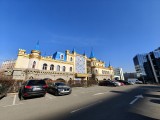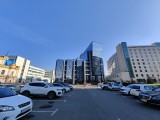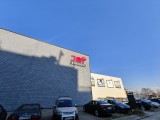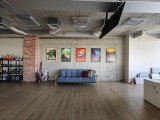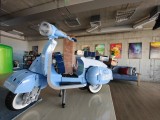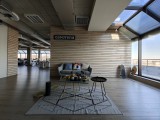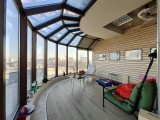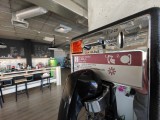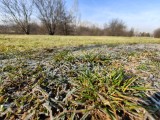 Daylight samples, ultrawide camera
Much like on the main camera, the ultrawide's nominal resolution 48MP images have a distinctly upscaled look, making them largely pointless.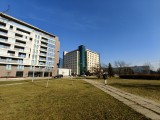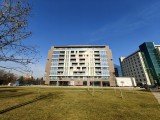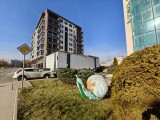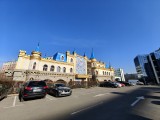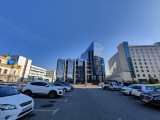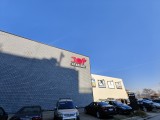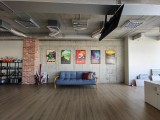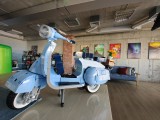 Daylight samples, ultrawide camera, 48MP
Low-light photo quality
In low light, the Find N2 expectedly does some sort of heavy Night mode processing in Photo mode, which you cannot turn off. It's been getting a little murky what is and what isn't Night mode recently, and there's a particularly insignificant difference on the Find N2's main camera, both in experience and end results.
Either way, you'd be getting excellent exposure and nicely wide dynamic range - you can count on well developed shadows and contained highlights. It's all executed in a very measured way too, so the images don't jump at you with an overly dramatic 'classic' Night mode aesthetic.
Sharpness and detail are excellent. There's some noise, in the mix as well, but we'd much rather have that than noise reduction smoothing out textures.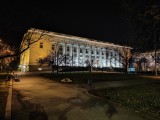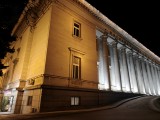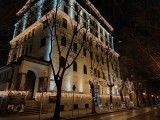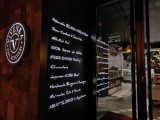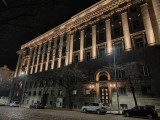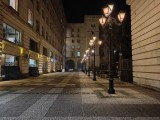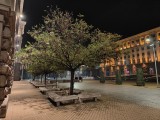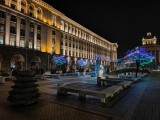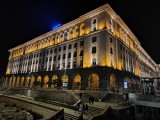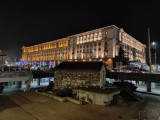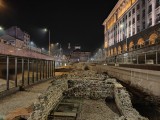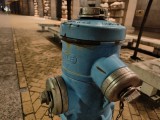 Low-light samples, main camera (1x)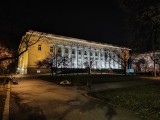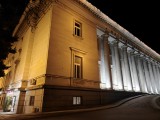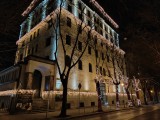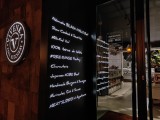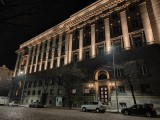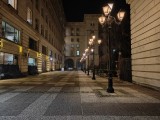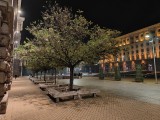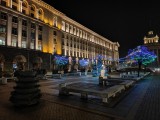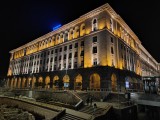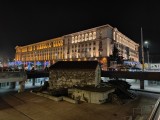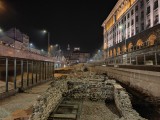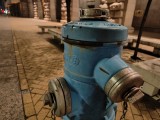 Low-light samples, main camera (1x), Night mode
Zooming in, you can expect the Find N2 to use its main camera in darker scenes for shooting at 2x, whether it's in Photo or Night mode. Better-lit scenes will be taken care of by the actual telephoto camera (samples 5 and 7 below). Again, there's next next to no difference which mode you shoot in.
It's worth pointing out that that behavior came as a result of a firmware update that arrived mid-review. Previously, the phone would more consistently use its telephoto camera for the 2x zoom level in Photo mode regardless of light levels, resulting in generally superior shots than the main-camera-sourced Night mode counterparts. Now, you're getting the upscaled and heavily sharpened, yet ultimately soft look of digital zoom. Still, at fit to screen magnifications, these maintain the great global properties of the main camera's output, so it's not all bad.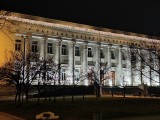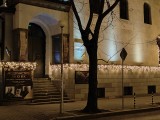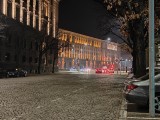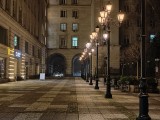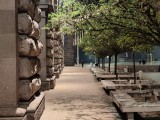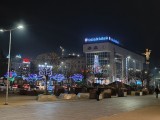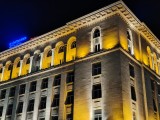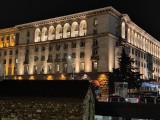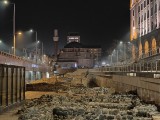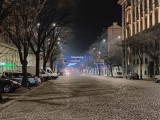 Low-light samples, telephoto camera (2x)
And here come the largely identical Night mode counterparts.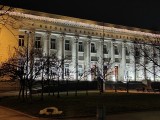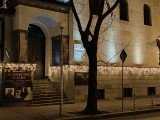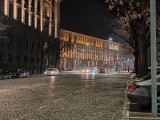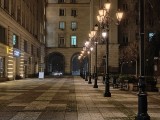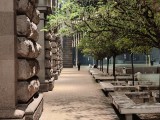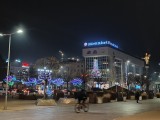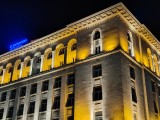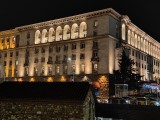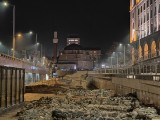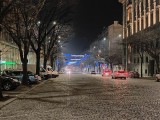 Low-light samples, telephoto camera (2x), Night mode
Moving to the ultrawide, it's a bit more of the same in that there's virtually no difference between Photo mode and Night mode images. What's better is that these are some really good images.
Exposures are on point - no excessive brightening, but still solid detail in the shadows and well controlled highlights. A trace of that higher saturation and warmth that we observed during the day is also present at night, but ultimately color reproduction and saturation don't give us reasons to complain.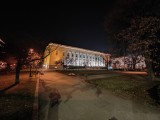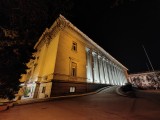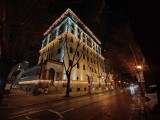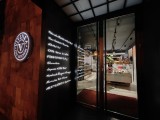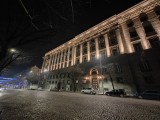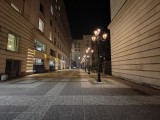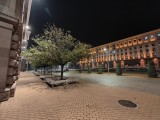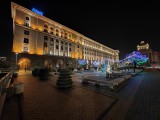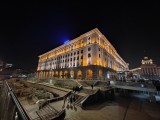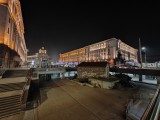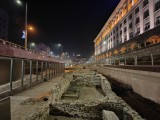 Low-light samples, ultrawide camera (0.6x)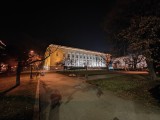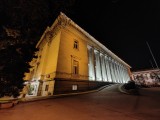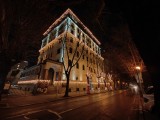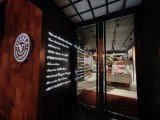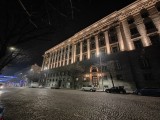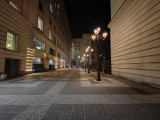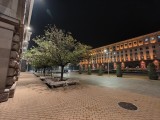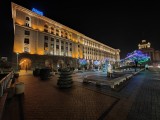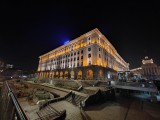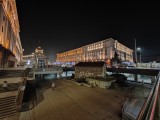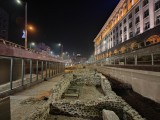 Low-light samples, ultrawide camera (0.6x), Night mode
Once you're done with the real world samples, head over to our Photo compare tool to see how the Oppo Find N2 stacks up against the competition.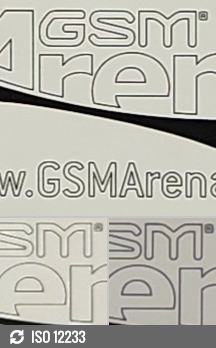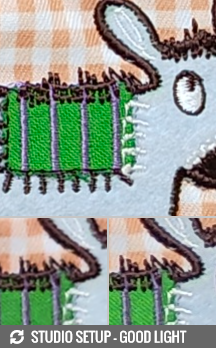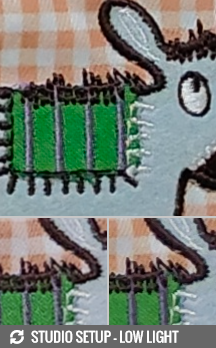 Oppo Find N2 against the Galaxy Z Fold4 and the Xiaomi Mix Fold 2 in our Photo compare tool
Portrait mode
Portrait mode on the Find N2 can be used with either the main camera at 1x or the telephoto at 2x zoom. The main camera will net you generally slightly higher pixel-level quality, and will deal better with difficult lighting. The telephoto, conversely, means more flattering facial proportions and a more comfortable shooting distance.
Regardless of zoom level, subject detection is competent and the blur level is conservative, making for overall very convincing results.
At 1x, you can also get selfie portraits with the rear camera.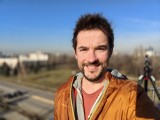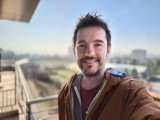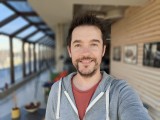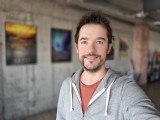 Portrait mode samples (1x), selfies
Selfies
And it's not just for portraits - rear camera selfies are a much better idea on the Find than the other ones. They are generally higher quality than any 'true' selfie camera can give you so here it's mostly usability considerations that get in the way. Like the fact that with the Find N2 unfolded, the viewfinder is way away from the actual camera that's taking the picture, so you need to remind yourself to look at the lenses, rather than the live preview.
Additionally, while a fully functional interface can be shown on the outer screen for these use cases, it can be quite the challenge to hold the now-tablet and press the shutter release, all with just one hand - palm shutter is an option though, and that helps greatly.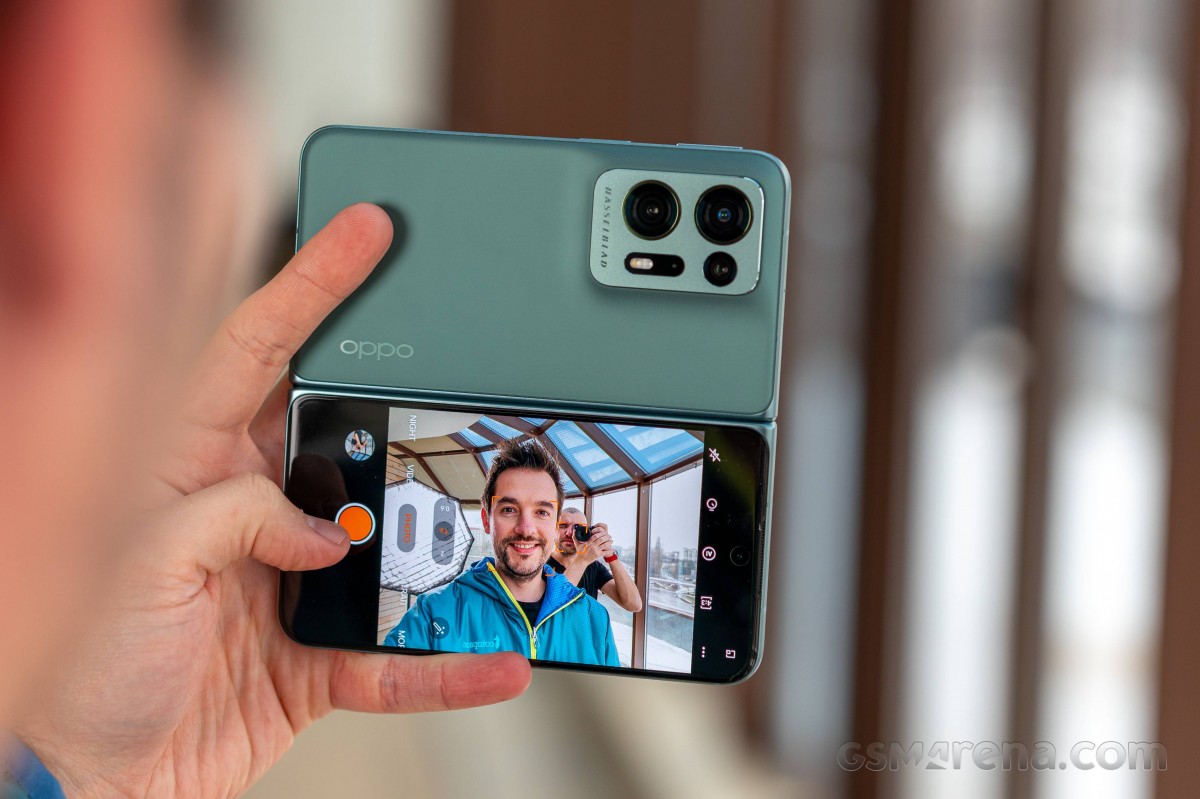 Here are some selfie samples taken with the main camera on the back of the Find N2.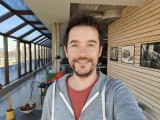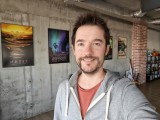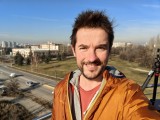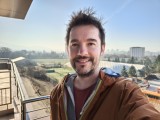 Selfie samples, main rear camera
Another principal difference from almost any other conventional phone is that the foldable form factor enables using the ultrawide camera for selfies - be it for whacky compositions, getting more people in the frame, or showing more context. It also helps that the ultrawide camera of the Find N2 has autofocus (particularly for odd perspective selfie closeups).
The ultrawide's warmer colors show up in skintones too.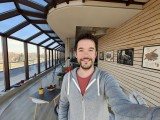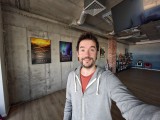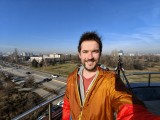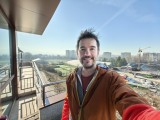 Selfie samples, ultrawide rear camera
Then there are the selfie cameras that are in the displays. Given the option to use the rear cameras for taking pictures of your mug, we reckon that the dedicated selfie cameras should only be relegated to video calls or when you can't be bothered to do the gymnastics to enable the rear screen preview - either way image quality clearly isn't paramount.
These aren't strictly bad, it's just that the alternative is thoroughly better. Also, the selfie-selfie images come out at the nominal 32MP resolution and that's only good for inflating file sizes - they most certainly don't have 32MP of detail in them and they have a rather soft overall look.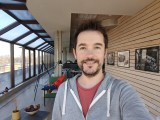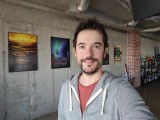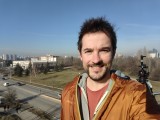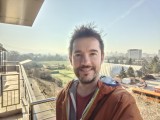 Selfie samples, inner selfie camera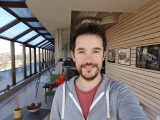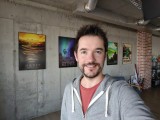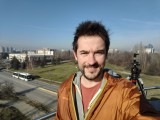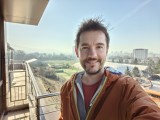 Selfie samples, cover selfie camera
Closeups
The Find N2 has this toggle in the viewfinder's quick settings that enables an 'Auto macro' mode. The way it works is when you're at 1x in the viewfinder and you move in too close to a subject for the main camera to be able to focus, the phone will switch to a zoomed in view from the ultrawide (which can focus a lot closer), with a coverage to match the 1x zoom level. There's no dedicated macro mode for you to 'force' on the phone - only this 'Auto' implementation, which you can disable if you don't want the Find to be changing cameras on you.
All in all, the closeups are pretty solid, even despite their upscaled nature.
Video recording
The Find N2 records video up to 4K60 with the main and ultrawide cameras. The telephoto itself maxes out at 1080p30, though you could also shoot at up to 4K60 at the 2x zoom level, only the footage will come from the main camera.
By default the phone uses the h.264 codec, but you can switch that to the more efficient h.265. 4K30 clips from either camera got a bit rate between 44 and 61Mbps in our experience, while 4K60 was more consistently around 62Mbps. Audio is recorded in stereo at 256kbps.
Main camera footage is solid, but not flawless. Dynamic range is wide, and color saturation is on point, but white balance was off in our experience and footage was all too warm and yellowish. Somewhat disconcerting was the difference in sharpness between 30fps and 60fps footage - 30fps was good, but 60fps was better.
There was no such detail discrepancy on the ultrawide, where both modes returned equally sharp (and that's very sharp) results. On the flipside, these had different dynamic range, with the 30fps looking notably better at the tonal extremes. The needlessly warm color reproduction continues, however.
If anything, the telephoto is closer to neutral, though it may be overcompensating and erring on the cool side. That's not much of a victory, though, because to get the actual telephoto to record video, you need to be in 1080p30 and we're all about that 4K. Additionally, the 2x clips from the tele camera suffer from relatively limited dynamic range. Detail is very good as 1080p goes, for what it's worth.
There's electronic stabilization in all video modes, and it works wonderfully on both the main and the ultrawide camera. Shake from walking is ironed out, pans have no jerky transitions, footage is super stable when just pointing the phone in one direction.
The telephoto is very stable too, but that's not making it any more 4K.
Low-light video quality on the Find N2 is relatively good. You do get some highlight clipping, but dynamic range is reasonably wide and there's little haloing around light sources. Shadows are somewhat noisy, but they do retain some detail. Color saturation is good too.
The ultrawide is a bit excessive with its colors but that's one better than desaturation, we reckon. The overly enthusiastic exposure does boost noise making it fairly obvious, but again, at least it's not all just a gloomy darkness.
The telephoto returns usable footage, particularly in terms of color and dynamic range. Detail is more of a vague concept, but it's not the worst we've seen.
Here's a glimpse of how the Oppo Find N2 compares to rivals in our Video compare tool. Head over there for the complete picture.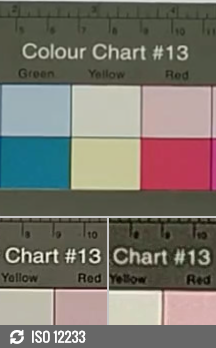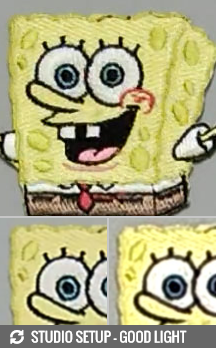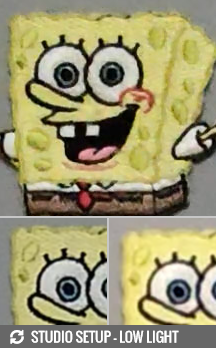 Oppo Find N2 against the Galaxy Z Fold4 and the Xiaomi Mix Fold 2 in our Video compare tool