Oppo is mainly known for its smartphones, but the company also launched a few wireless earphones this year, among which are the Oppo Enco W51 TWS earphones that we have with us today.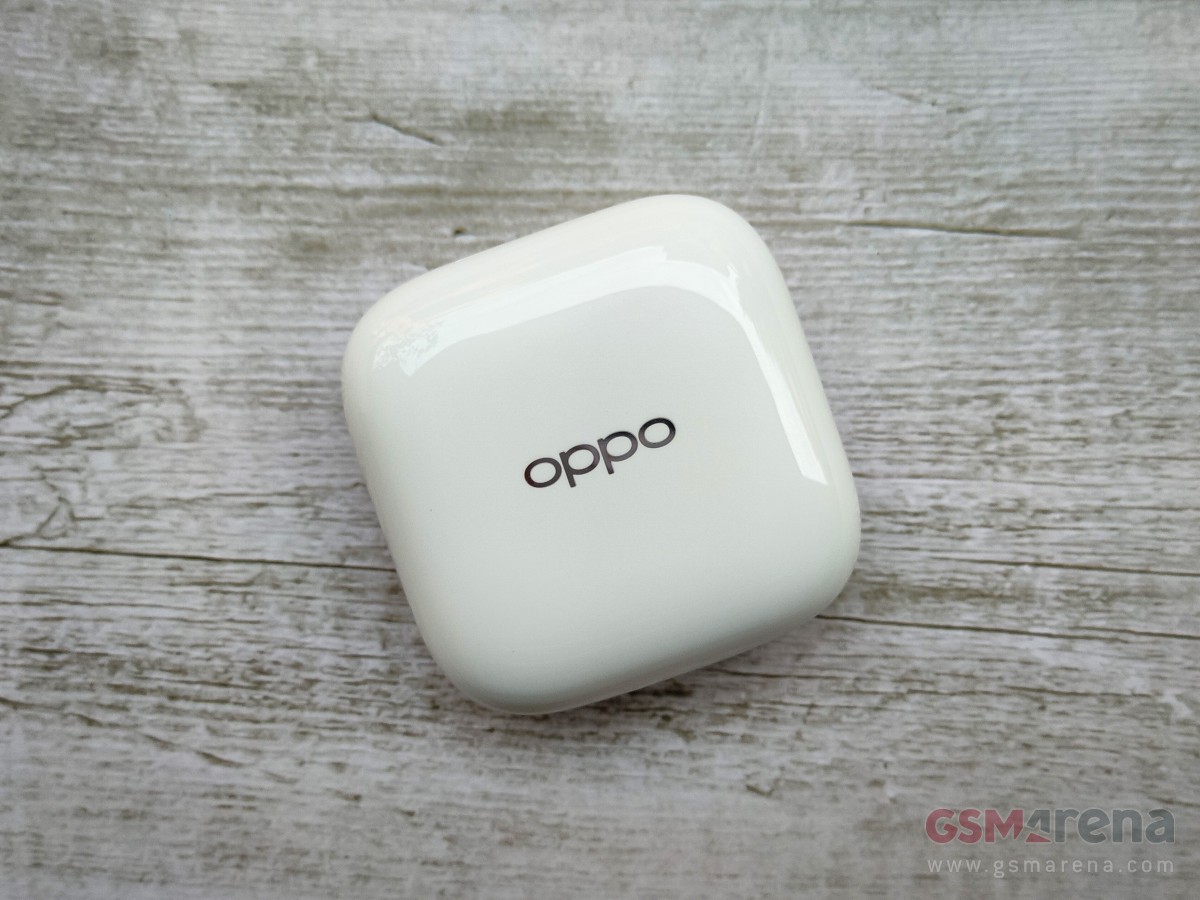 The Enco W51 are priced at INR4,999 ($70/€55) and come with features like wireless charging and noise cancellation that we can rarely see in this price range. They also support touch controls and are claimed to offer a battery life of up to 24 hours.
While that sounds enticing, has Oppo cut too many corners to pack in those features, or are the Enco W51 actually as good as they look on paper? We try to find that out with this review.
Oppo Enco W51 specifications
Driver size: 7mm
Driver sensitivity: 103dB @1KHz
Frequency response range: 20Hz ~ 20kHz
Microphone sensitivity: -38 dBV/Pa
Bluetooth codecs: SBC, AAC
Bluetooth version: Bluetooth 5.0
Wireless range: 10 meters
Battery of earphones: 25 mAh
Battery of charging case: 480 mAh
Wired charging time (advertised): 80 minutes with charging case
Wireless charging time (advertised): 2.5 hours with charging case
Misc: USB-C, IP54 rating, Qi Wireless Charging
Colors: Floral White, Starry Blue, and Aqua Blue
Weight: 55.5 grams (buds and case)
Unboxing
The Oppo Enco W51 come in a white-colored square box with a nice matte finish, which includes safety and quick start guides, a USB-C cable, and three pairs of silicone ear tips in different sizes - Small, Extra Small, and Large. These are in addition to the medium-sized ones that come mounted on the Enco W51. It's nice to have ear tips of different sizes since they let you find the best possible fit, which is imperative for a comfortable listening experience, better audio, and good passive sound isolation.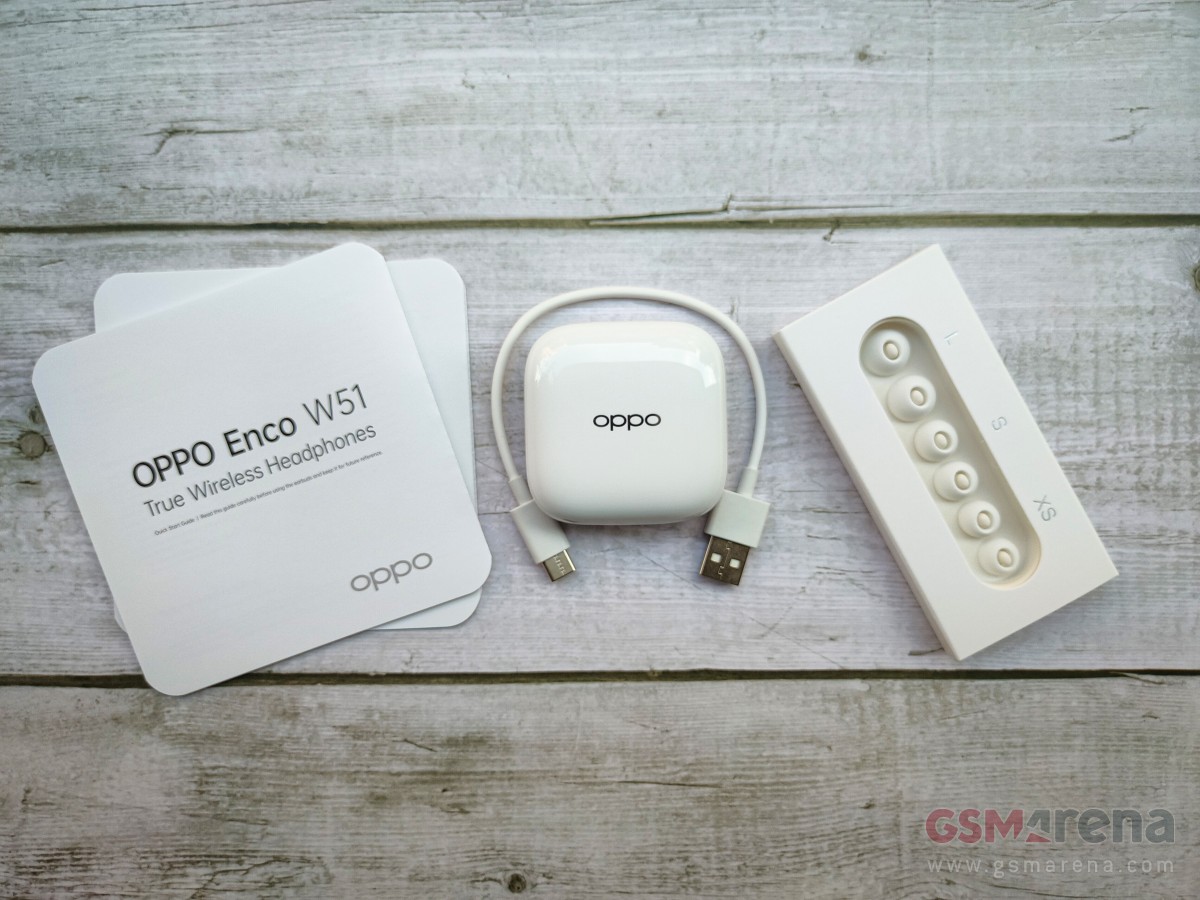 Design, Build, and Comfort
The Oppo Enco W51 have three color options - Floral White, Starry Blue, and Aqua Blue. The squircle-shaped charging case - which packs a 480 mAh battery - weighs 55.5 grams with the buds inside it and is lightweight, compact, and easy to carry around.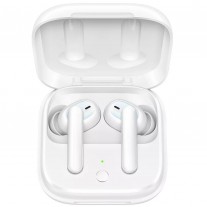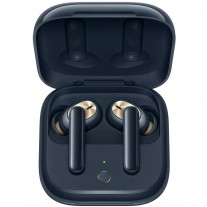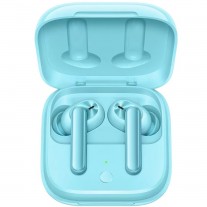 Oppo Enco W51 in Floral White, Starry Blue, and Aqua Blue colors
The design of the charging case is reminiscent of the Galaxy Buds Live's. It has a glossy finish and is prone to scratches and fingerprints, but the white color model does a decent job at hiding it unless you look closely. The case also has a reflective Oppo logo on the front, with the USB-C port located at the back alongside an LED charging indicator, which blinks red when the battery level is low, yellow when medium, and green when full.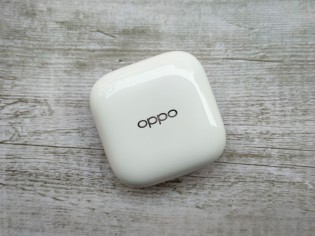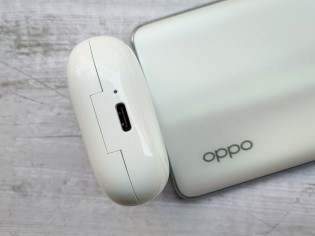 Enco W51's charging case has a glossy finish and features a USB-C port
On the inside, you get the Enco W51 TWS earphones. There are no labels here to tell you which bud goes where, but fortunately, those aren't needed either since the one on the left goes inside your left ear, and the other one in the right. Simple.
While the outer side of the charging case is all glossy, the inside is part glossy and part matte. There's also a physical button called Function Button with a silver ring around it, above which is another LED, indicating connection status as well as battery level. Removing the Enco W51 out of their slots reveals magnetic connectors, which hold the buds in place and prevent them from falling out.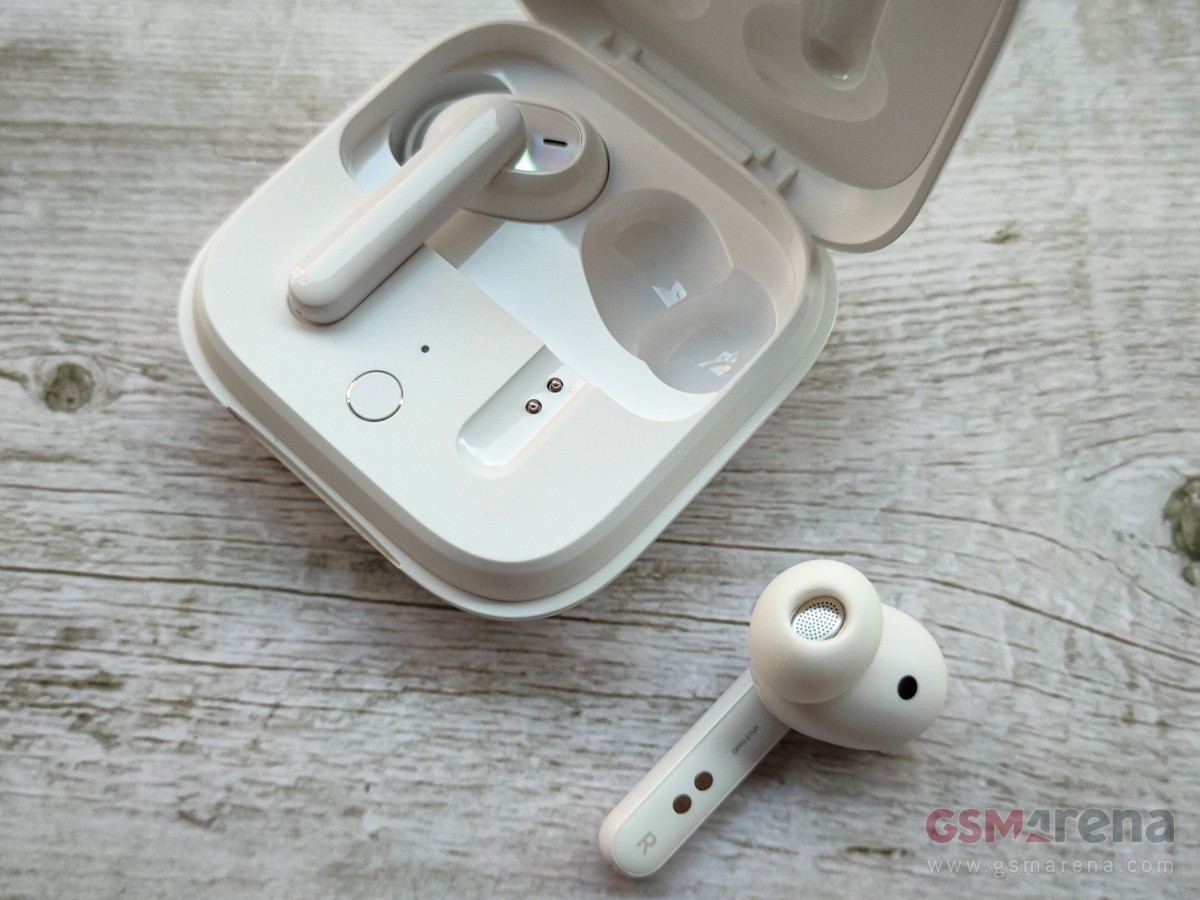 That said, while the case is compact, it isn't the sturdiest around. And Oppo could've also done a better job with its design since opening the case is a two-hand affair, and the charging indicator is placed in a way that requires you to pick it up to check the battery status, unless it's kept facing towards you. That's not really an ideal placement and we would have liked to see the indicator on the front near the opening of the lid.
Speaking of the lid, we found it to be looser compared to the cases of other TWS earphones, and you can also notice some gap at the hinge when the lid is closed. This shouldn't be an issue, though, if you are careful with your usage.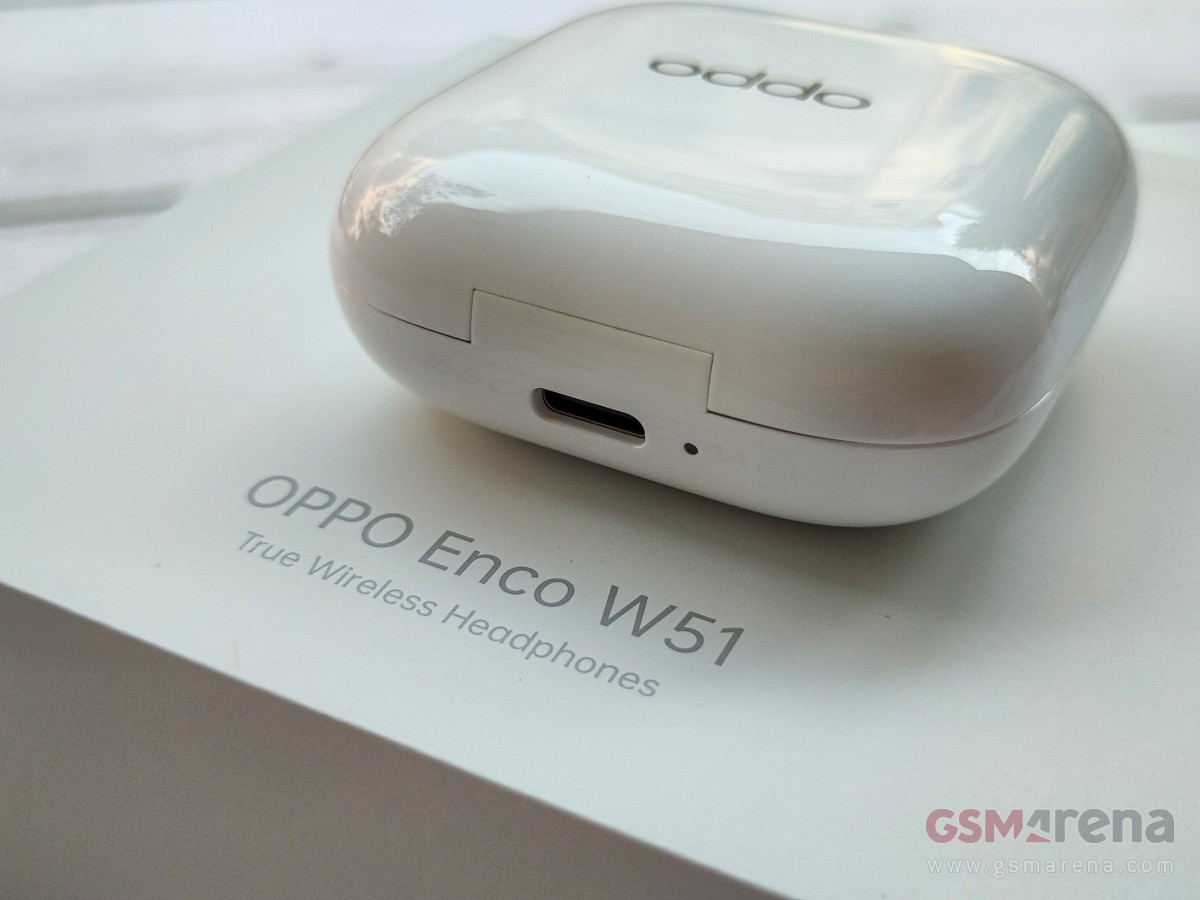 Talking about the Enco W51 buds, these are small and light and felt very comfortable to wear, even for longer periods. The ear tips that come bundled are smooth and comfortable as well. The medium ones that are mounted on the buds fit this reviewer snugly, but you get three more sizes if you aren't happy with the default ones.
Like the charging case, the Enco W51 earphones also have a mixture of glossy and matte finishes. The inner side - that is the one facing your ears - has a matte finish and the flat stems have magnetic connectors and letters 'L' and 'R' written on the left and right buds, respectively.
The outer side is glossy and is a fingerprint magnet - including the plate that has an iridescent effect. The white-colored buds and the case also accumulate grime and look dirty over time, so it's best to clean them regularly to keep them looking new, or buy the Starry Blue model if you don't want to spend time after maintenance.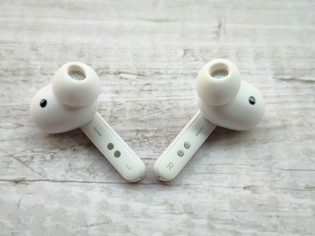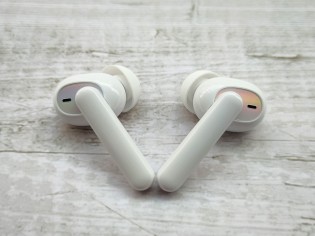 Enco W51 are lightweight and comfortable to wear
The Enco W51 are IP54 dust and water-resistant, meaning you should be fine wearing them during a workout. These also support touch controls and wear detection, which we'll talk about more in the Performance section.
Software and Connectivity
The Oppo Enco W51 TWS earphones come with Bluetooth 5.0 and are advertised to have a range of 10 meters. You can choose to use both buds together, or only one at a time and put the other in the case.
We didn't face any connection issues during our testing when we paired the Enco W51 with smartphones, but there were frequent connection drops when we used the buds with an Android TV, which hampered the user experience.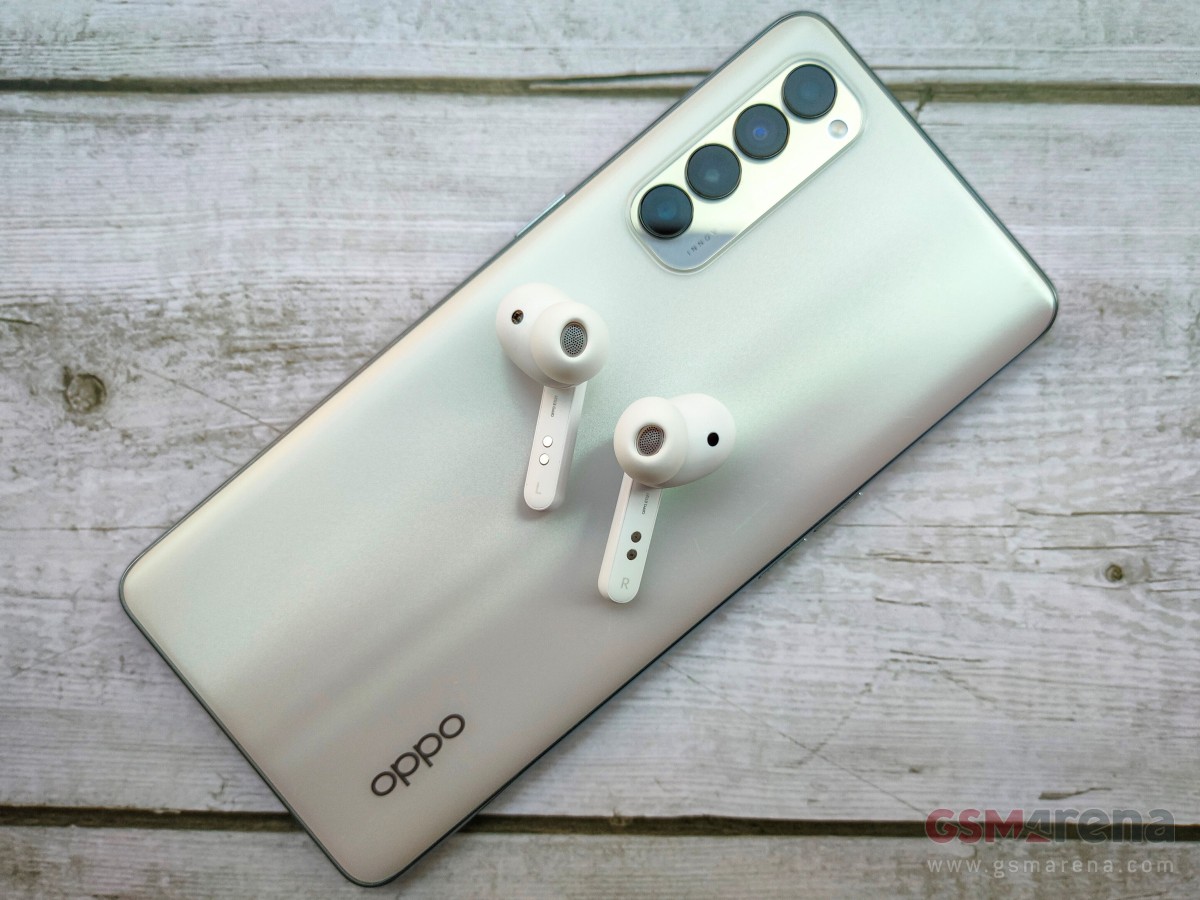 The Enco W51 are compatible with both Android and iOS devices and support Quick Pairing, but it only works with select Oppo smartphones. What's also exclusive to a few Oppo smartphones is touch control customization, which is quite inconvenient since you have to live with the default touch controls if you have an incompatible device.
But if you do have a compatible Oppo smartphone, you can customize the touch controls to your liking from the Bluetooth settings. Not having a compatible Oppo smartphone also means you cannot check the battery level of individual buds in the Bluetooth settings, but that stands true for some Oppo devices as well.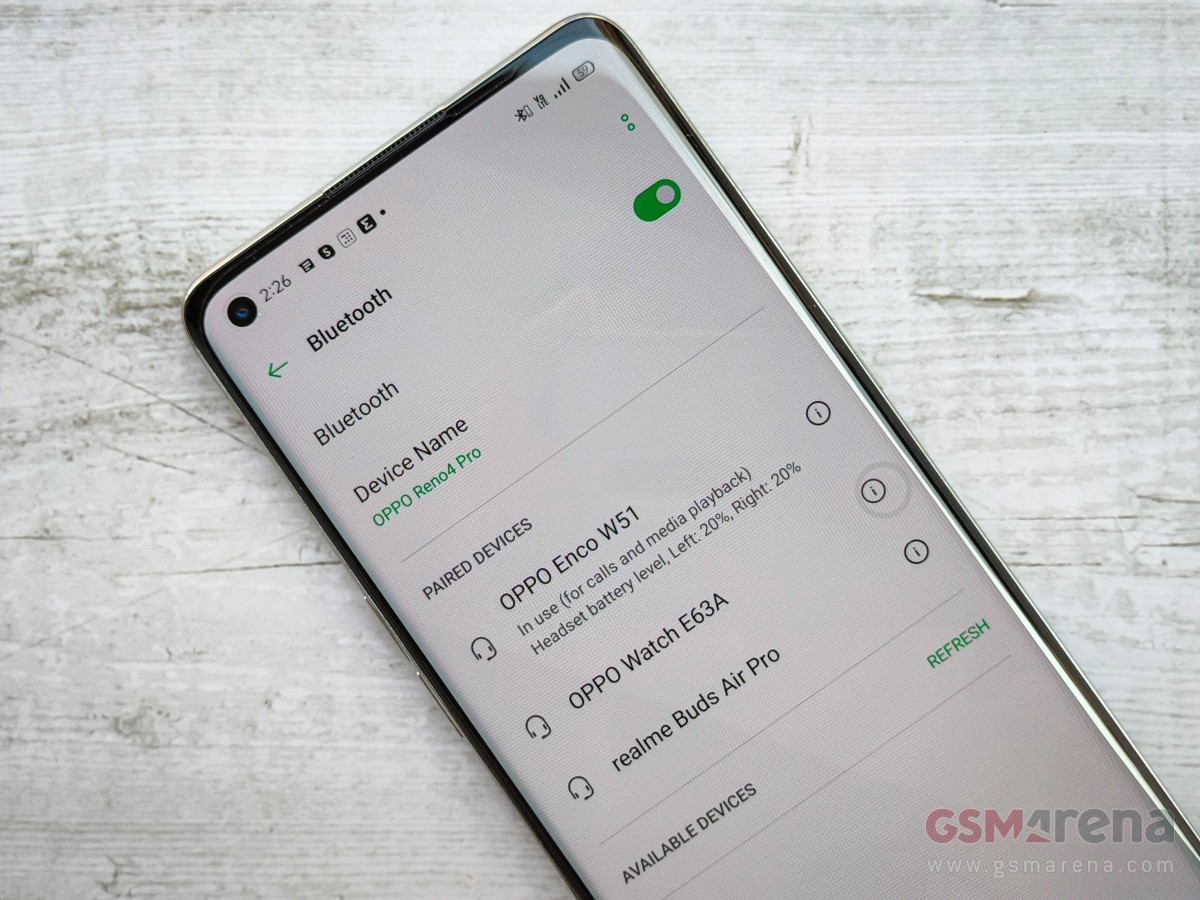 Enco W51 paired with the Oppo Reno4 Pro
However, there's an app called HeyMelody that lets you check the battery level of both the buds and the charging case on any Android device. You can also upgrade the firmware through this app. So it's actually only the iOS users who will have no way to upgrade the Enco W51's firmware or check the battery level of the buds and the charging case.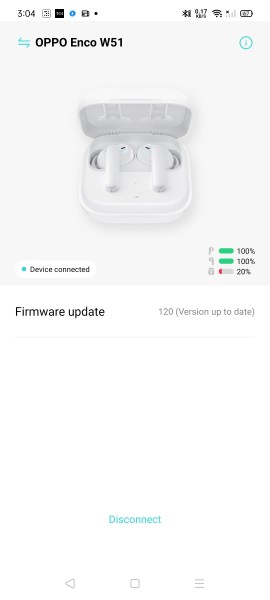 HeyMelody app showing the battery level of the buds and charging case on a Realme smartphone
Features and Performance
The Oppo Enco W51 pack 7mm dynamic drivers in each bud and are advertised to have a frequency response range of 20Hz ~ 20KHz. They are equipped with Dual TPU composite graphene diagrams for enhanced audio response and treble performance. Moreover, the Enco W51 support touch controls and wear detection and feature hybrid noise cancellation for both music and calls.
Noise Cancellation
Let's talk about noise cancellation first, since that's one of the headline features of the Oppo Enco W51.
Oppo uses three microphones on each bud along with a dual-core digital noise reduction chip to reduce the noise by 35 dB. In our testing the noise cancelling was adequate, the Enco W51 certainly not blocking all of the outside world and we mostly experienced a reduction in the low-frequency range such as sounds of trains and airplanes.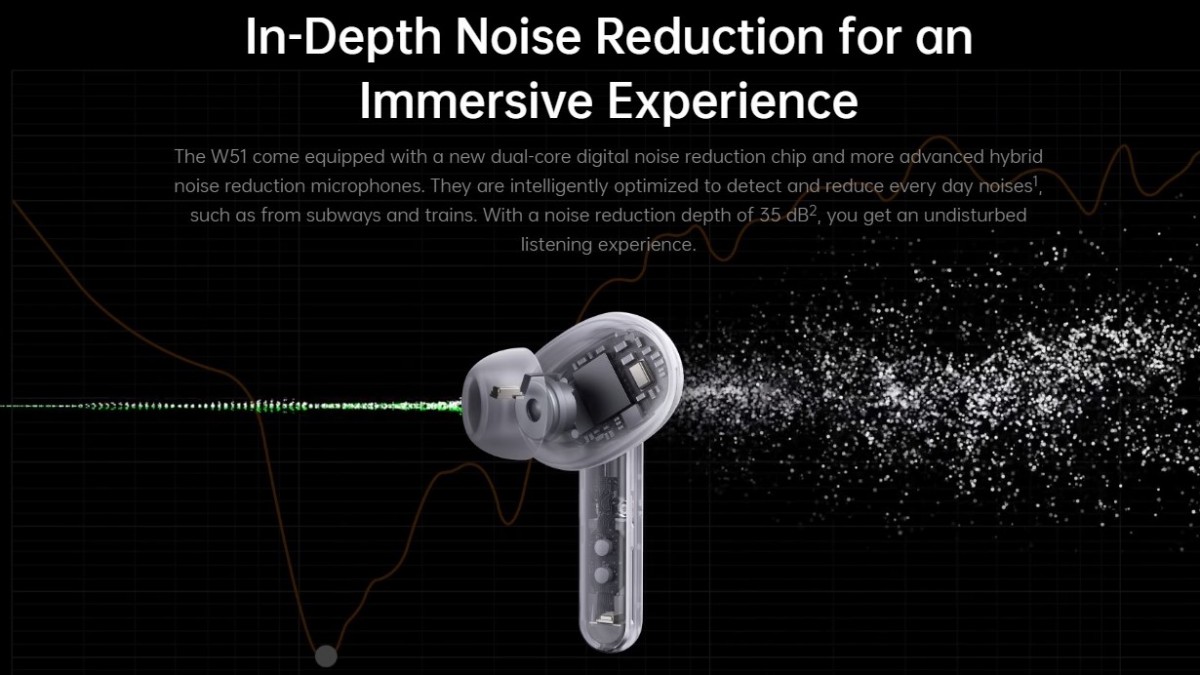 Even the sound of the ceiling fan managed to creep in so expect no miracles here. But we aren't complaining much since the Enco W51 do a decent job at reducing noise for their price.
Touch Controls and Wear Detection
We've already mentioned in the Software section that the touch controls on the Enco W51 are customizable, but only if you have a compatible Oppo smartphone. If you own one, you can tweak the double-tap and triple-tap gestures by heading to your phone's Bluetooth settings.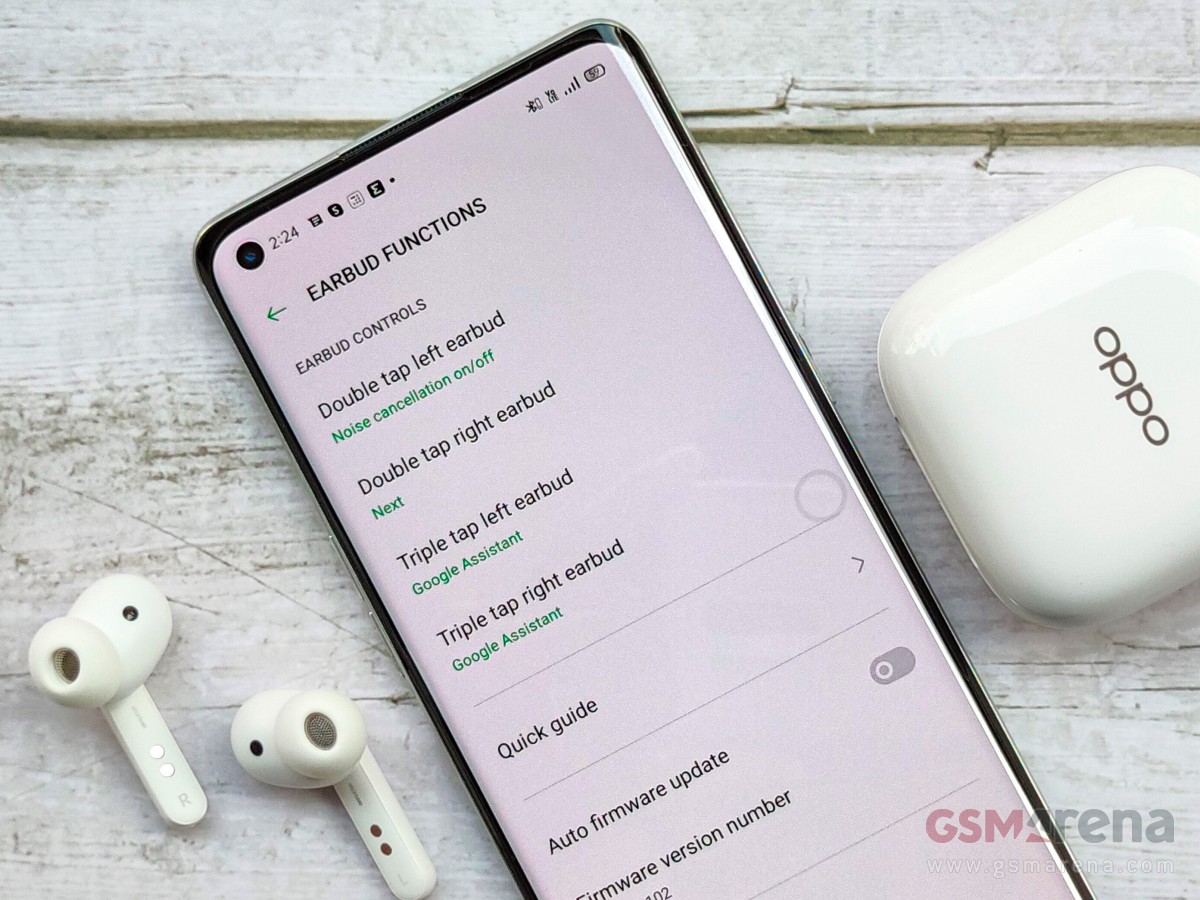 Enco W51's touch controls are customizable on Oppo Reno4 Pro
The double-tap gesture for both the left and right buds has six options - None, Noise cancellation on/off, Play/Pause, Previous, Next, and Google Assistant. Whereas the triple-tap gesture only has two choices - None and Google Assistant.
Out of the box, the double-tap touch gesture for the left bud lets you turn on/off the noise cancellation, with the right bud playing the next track/video. The triple-tap gesture, on the other hand, summons Google Assistant on both buds.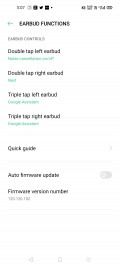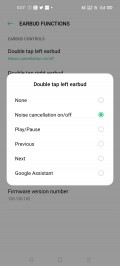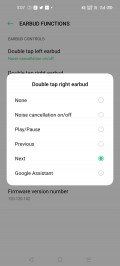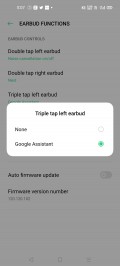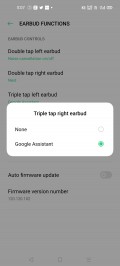 Enco W51's touch control customization options
While we had no issues operating the Enco W51 with these touch controls, they left us wanting for more since you can't accept/reject an incoming call, or use the triple-tap gesture to do anything other than summoning Google Assistant, which is wasteful.
It's also worth mentioning that enabling/disabling noise cancellation with the double-tap gesture doesn't pause the music and overlaps the playback instead while also playing a human voice telling you whether it's turned on/off. While we do appreciate the prompt, it would've been better if the playback was stopped when the noise cancellation was toggled on/off.
That said, wear detection on the Oppo Enco W51 worked as advertised. It paused the music when we removed a bud from our ear, and resumed the playback once we put it back. This worked with not just music streaming apps, but YouTube, Amazon Prime Video and Netflix as well.
Audio and Call Quality
The Oppo Enco W51 performed well in our voice call tests. The person on the other end was able to hear us loud and clear, and we didn't have any issues hearing them either. The earphones also maintained the connection with the smartphone during the call while we moved around in the room.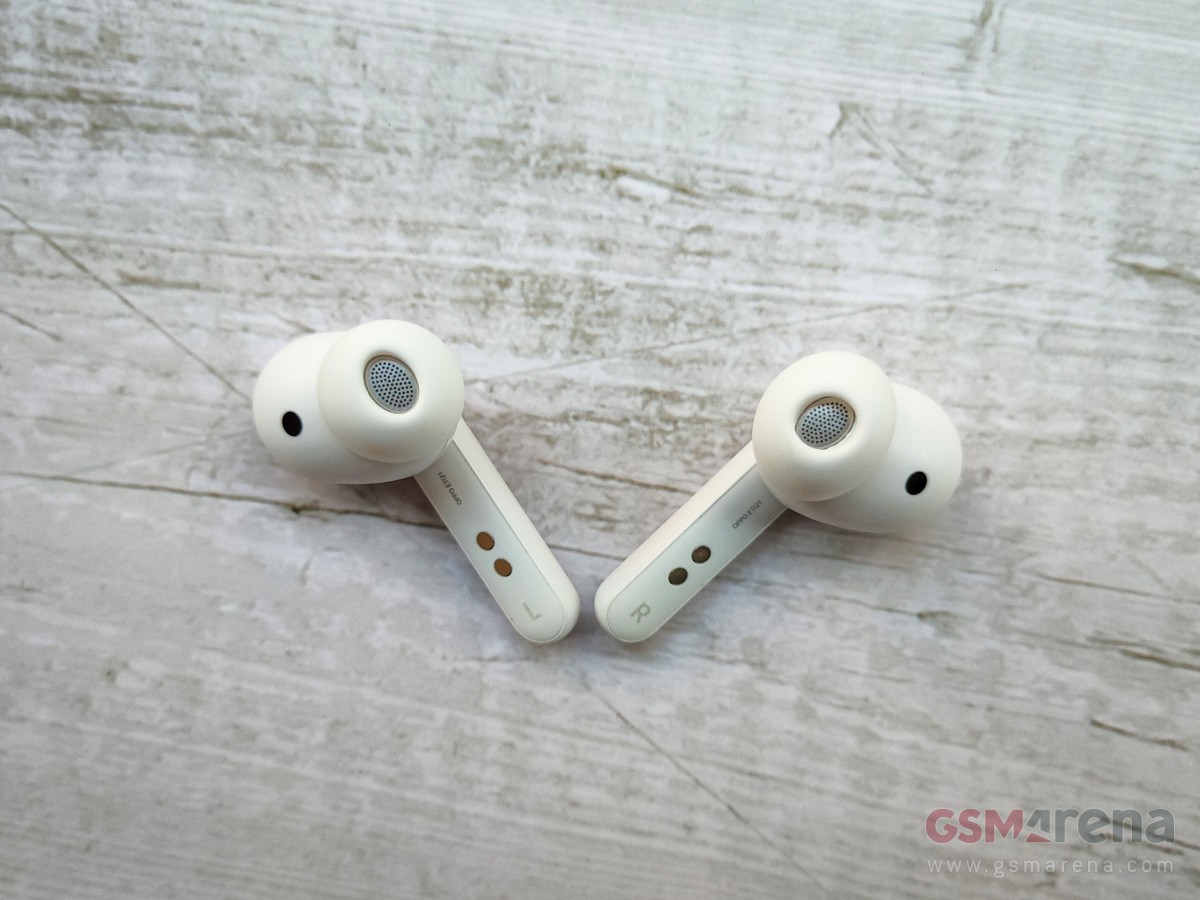 Talking about the audio, the Oppo Enco W51 come with a decent sound profile out of the box for their price. The trebles were crisp and didn't really come off as harsh. Vocals were clear and the Enco W51 did a nice job at handling multiple instruments playing at a fast pace without any significant loss in detail.
We were also able to pick up faint details in the background, even in busy tracks, but at times, they were not as pronounced and clear as we'd have liked them to be. That said, the Enco W51 come with nice stereo separation and have a wide enough soundstage, but lack the rumbling when it comes to bass.
Latency
The Oppo Enco W51 are powered by Bluetooth 5.0 and adapt Binaural Low-Latency Bluetooth Transmission to reduce audio delay and improve audio-video synchronization. During our usage, we didn't face any delays between the audio and video when watching videos on YouTube, Amazon Prime Video and Netflix, but we did notice some lag when playing games, so if you are into competitive gaming, it's best to use a wired headset or pick up wireless earphones having lower latency.
Battery
The Oppo Enco W51 pack a 25 mAh battery in each bud, with the charging case having a 480 mAh cell inside. Oppo claims that at 50% volume, the Enco W51 can provide music playback for 3.5 hours on a single charge with the ANC enabled, and 4 hours with the ANC turned off. When paired with the charging case, Oppo says you can get a total of 20 hours of playback with ANC, and 24 hours without it.
The Enco W51 exceeded the claim of 3.5 hours in our testing when we played the music at 50% volume with ANC enabled, as they consistently lasted us over 4 hours. But if you play the music at a higher volume with ANC turned on, you'll get less endurance.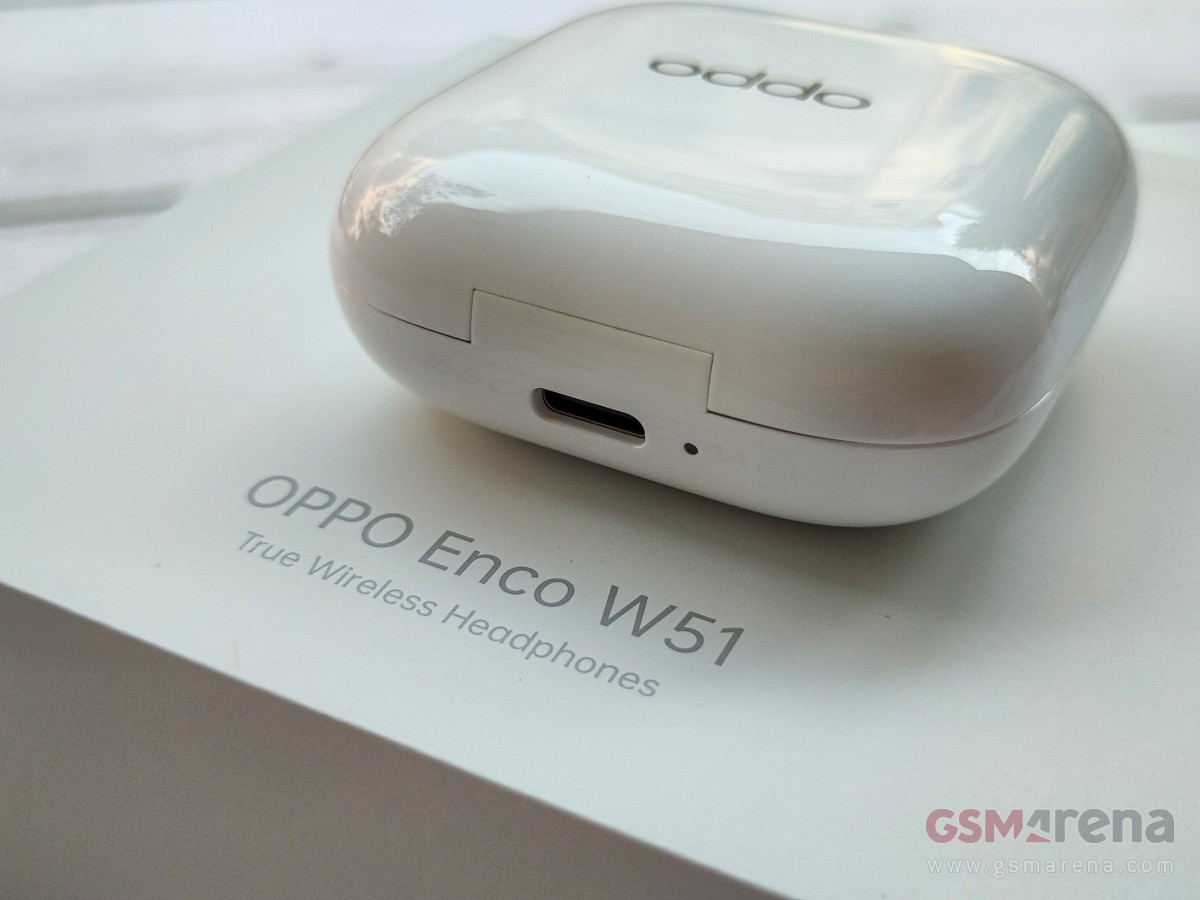 Once the battery inside the buds and the charging case is completely drained, you can plug in a USB-C cable to juice up both. Oppo says the charging case with the Enco W51 inside takes 80 minutes to go from flat to 100%, but in our testing, these took about an hour for a full charge.
The case of the Enco W51 also supports Qi Wireless Charging and takes 2.5 hours for a full charge with the buds inside. We didn't have a compatible wireless charger around to verify this claim.
Before we wrap up this part of the review, we want to point out that one of the earphones completely drained out before the other at times, which isn't ideal since you don't want to end up with only one working bud in the midst of your gaming or binge-watching session. But then we've seen this happen with some other TWS earphones as well, so we aren't complaining much.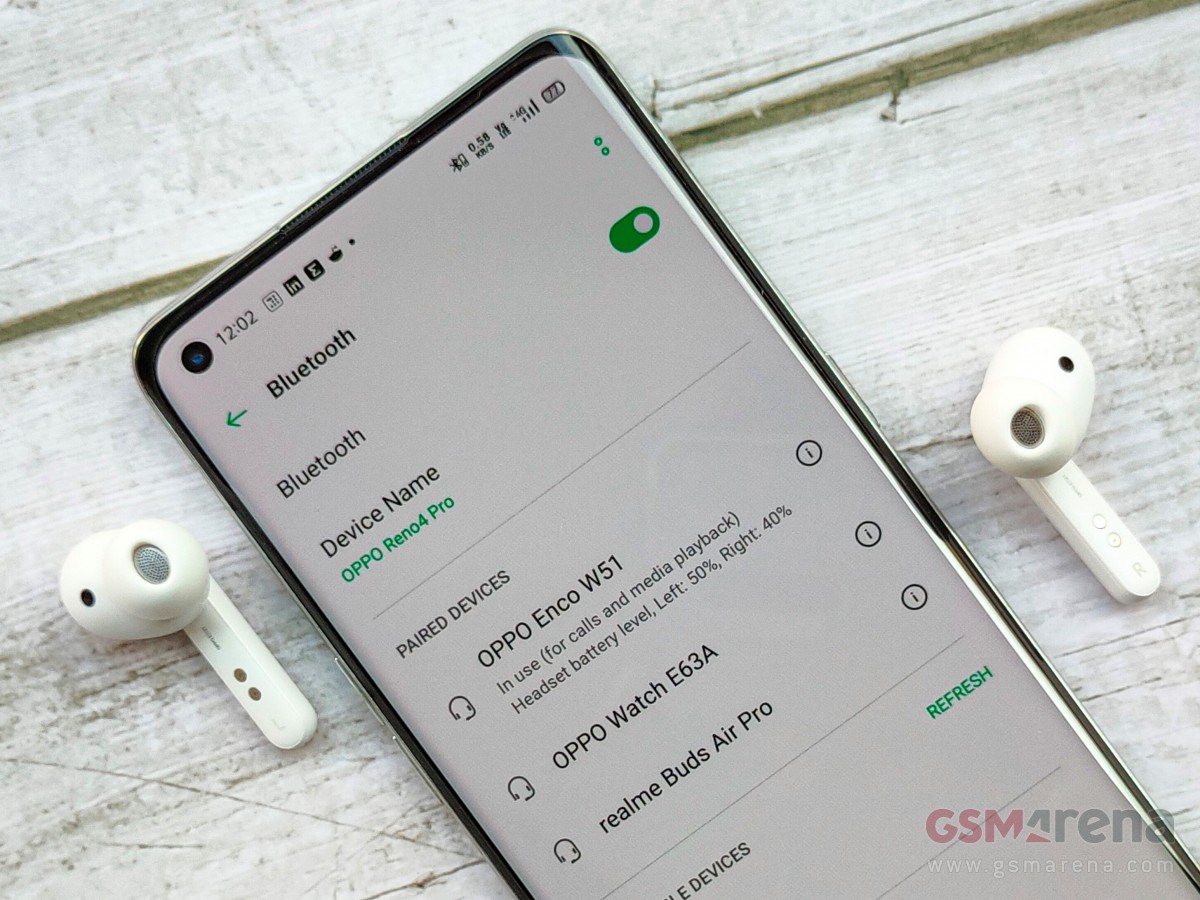 One bud lost charge quickly than the other at times
Verdict
The Oppo Enco W51 aren't perfect but have a lot going for them, like noise cancellation, IP54 rating, Qi Wireless Charging, and pretty good call quality. They are also very lightweight and comfortable to wear and offer a snug fit.
Like some other TWS earphones in their price range, the Oppo Enco W51 also feature touch controls, but those turn out to be their Achilles heel since you can customize the touch gestures on select Oppo smartphones only.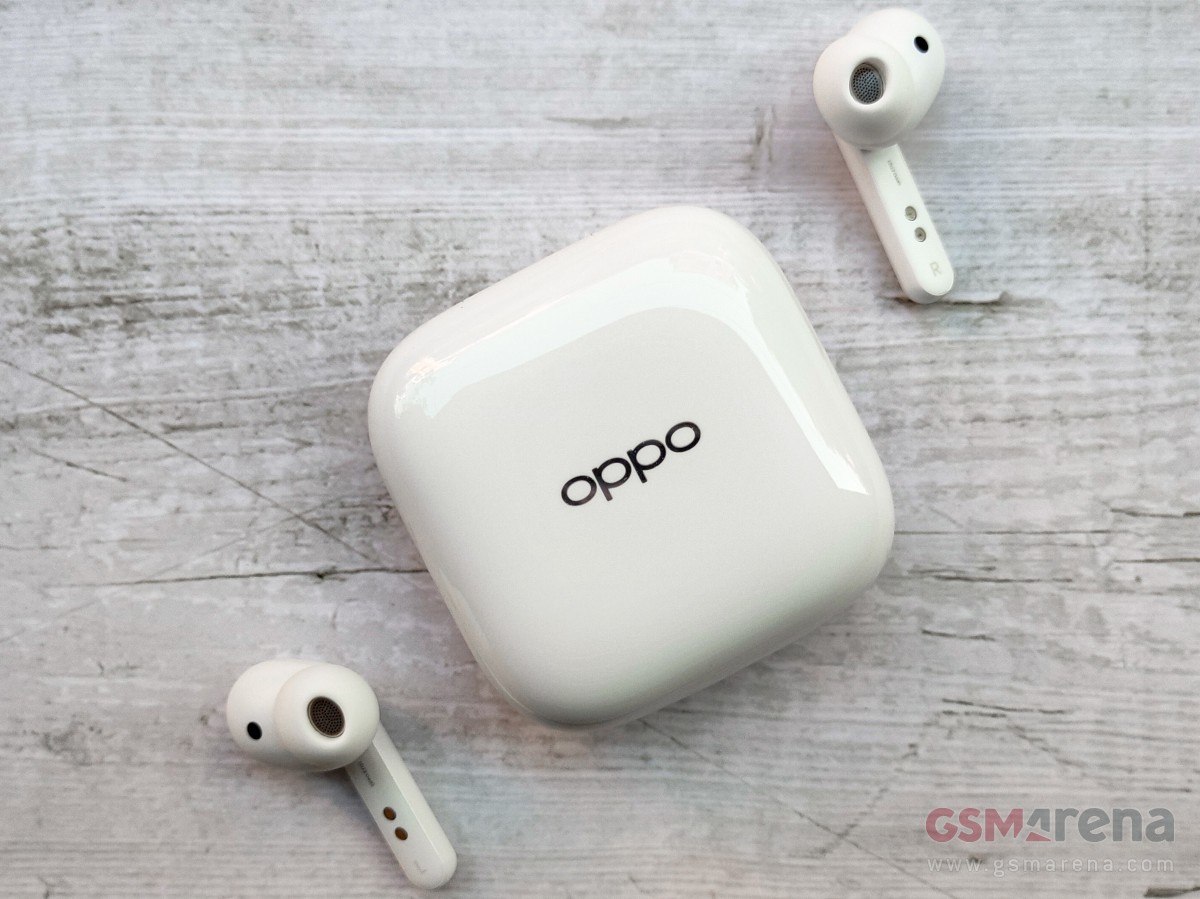 However, having an Oppo smartphone doesn't mean you can customize the controls to your liking since the triple-tap gesture is limited to invoking Google Assistant, which makes it useless for those who don't use the digital assistant regularly. But if you can look beyond the Oppo-exclusivity of control customization, the Enco W51 are worth considering at the current price of INR4,999 ($70/€55).
For the same price, you might also want to consider the Realme Buds Air Pro, which don't support wireless charging but do come with noise cancellation, low latency mode, and even have a companion app in the form of Realme Link (Android only) for customizations and firmware upgrades. You can read our Realme Buds Air Pro review to learn all about it.
Pros
Noise cancellation
Snug fit
Lightweight and comfortable
IP54 rated
Call quality
Wireless charging
Cons
Touch control customization limited to Oppo smartphones
Triple-tap gesture can only be used to summon Google Assistant
Lacks a proper companion app to check the battery level of individual buds and customize controls
r
After using 2yrs my oppo enco w51 TWS left bud stop working. what i am doing with that suggest me any option or method, even I also tried hard set the device, but it doesn't work. if any one knows must reply.
J
I own one of this OPPO ENCO W51. The earphone is awesome. Good Sound, bass, music etc, after using the items for 8 months, I started facing battery issue. Left bud left 5 mins and right bud left 9 mins of use. Product is good, battery to this ear bud...
M
Bought the W51s today. They are alright, sound is warm, bass is a bit lacking, mids are good , sibilance present from moderately high volumes onwards. These are better suited for listening to songs with a lot of vocals. Couldn't check the call q...
ADVERTISEMENT