Oppo announces all the new features of ColorOS 12, posts timeline for updating existing phones
Oppo unveiled the full details of ColorOS 12, its latest platform based on Android 12. The company also published a roadmap for updating existing devices in China to version 12, the first batch is coming in early October (you can find the list at the bottom of this article).
Oppo chose not to follow Google with the Material You redesign, instead opting for acrylic icons and more natural shapes. It's not just the static look, the new Quantum Animation Engine 3.0 is used to give objects a feeling of inertia for physically-accurate animations.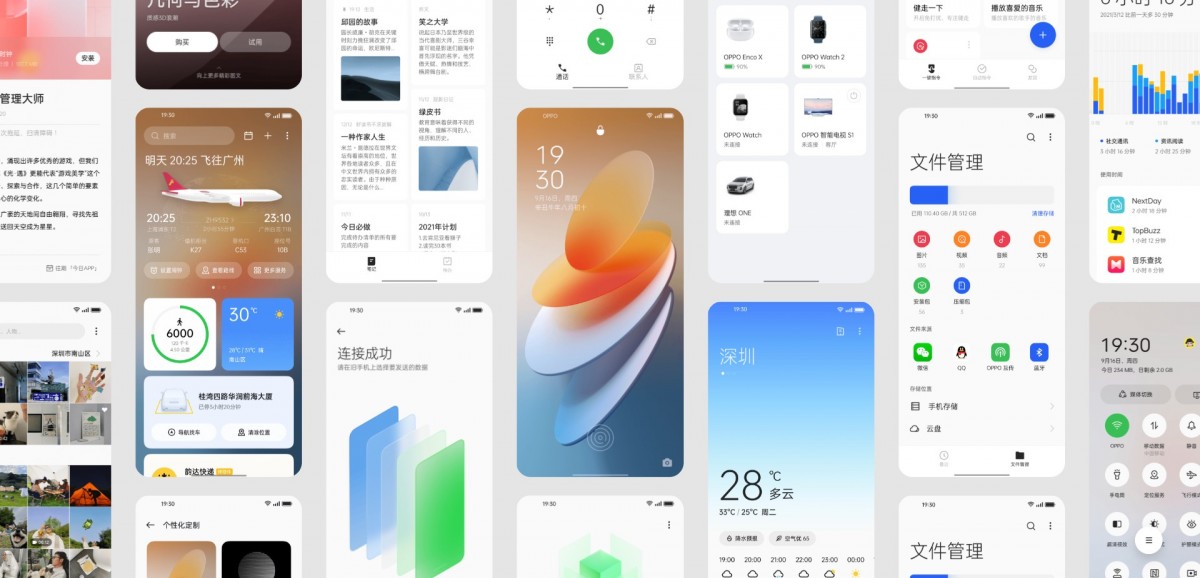 The key goals for ColorOS 12 were to make multitasking easier and to increase the legibility of the system. There are things like the Quick Glance cards, widget-like cards that show status information of connected smart devices and offer simple actions with buttons.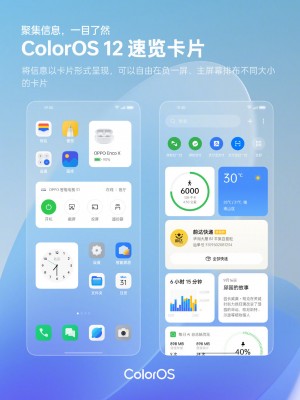 The new Quick Glance cards of ColorOS 12
Another helper is the Smart Sidebar 2.0, which can be pulled out from the side and offers contextually relevant actions based on the app you are using currently.
Oppo developed a system to connect your phone and computer. You can view the phone's screen on the computer, interact with it and receive notifications. You can also easily drag and drop information between the two devices (even the clipboard is shared so you can just copy and paste).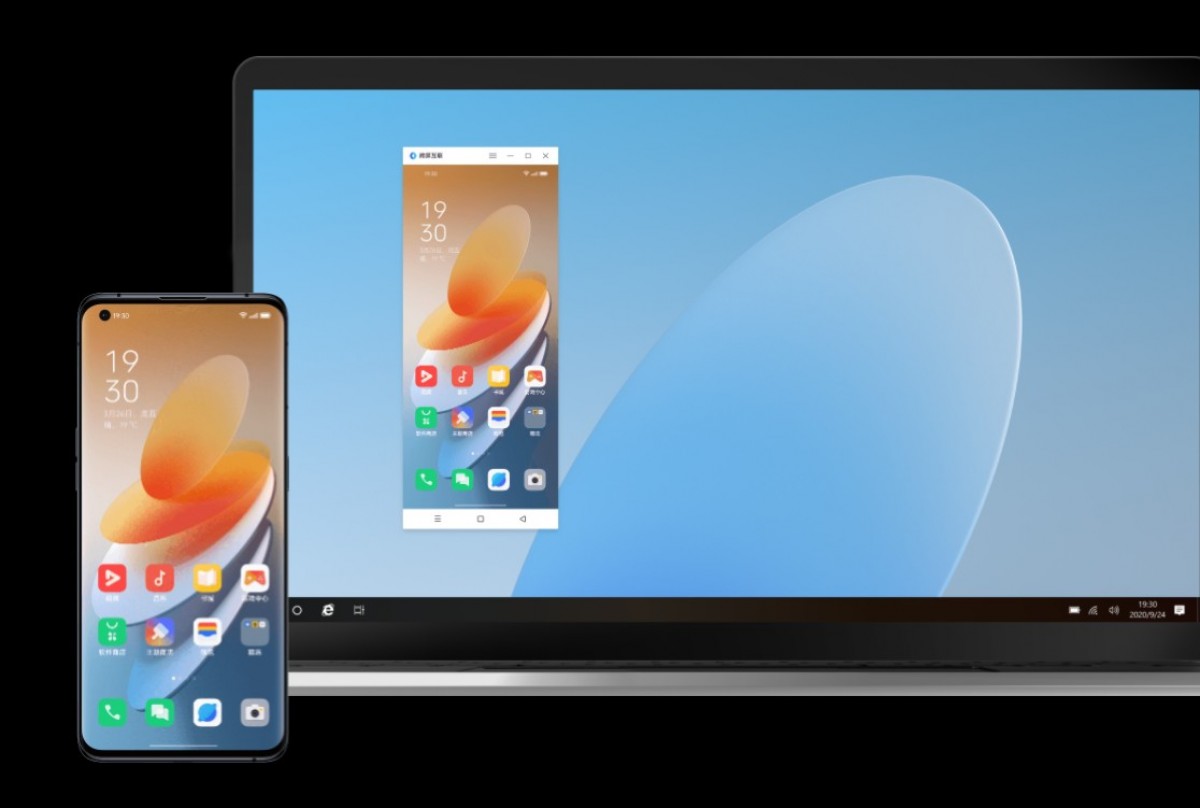 Car+ does something similar when you are driving – it puts up a dedicated car UI on supported vehicles, allowing you to use the phone's navigation and entertainment features, complete with voice commands.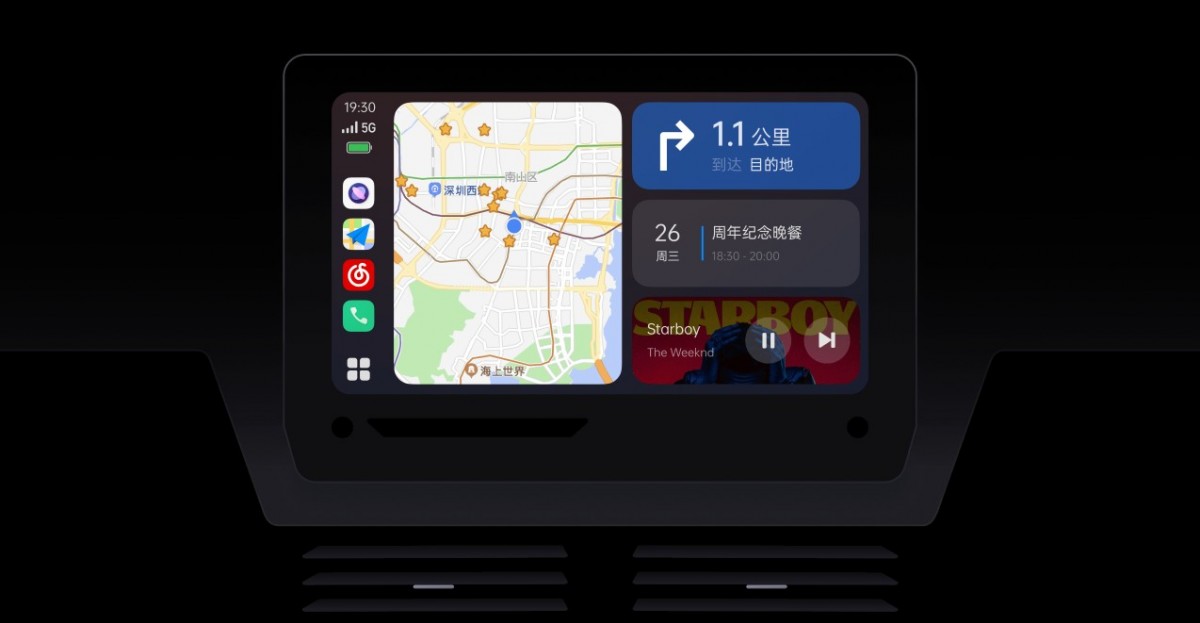 Oppo's AI assistant got smarter too, the Schedule Assistant feature keeps track of your tasks for the day and will remind you and offer helpful actions like starting the maps application to guide you to where you need to be next.
The new animation engine is also used in Omoji – personalized 3D avatars that can mimic your every expression.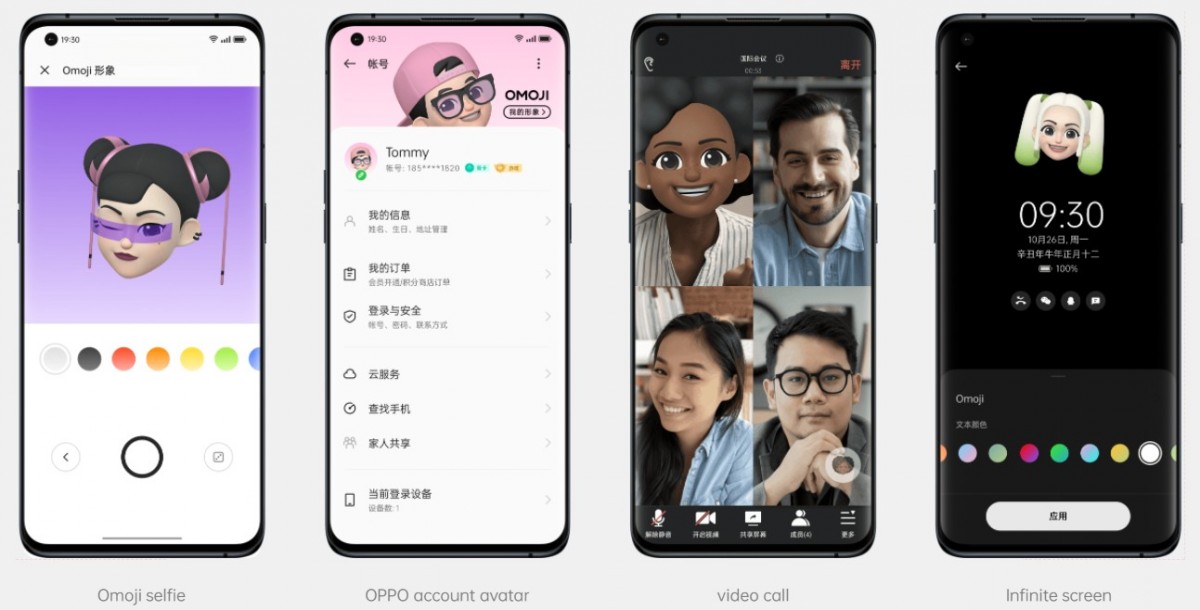 ColorOS also brings features that extend beyond the phone. It can create a shared family space where you can securely share your photos without going through social media. There is also a shared calendar. Screen sharing will help you guide less technically savvy people through any problems they may have with their phone.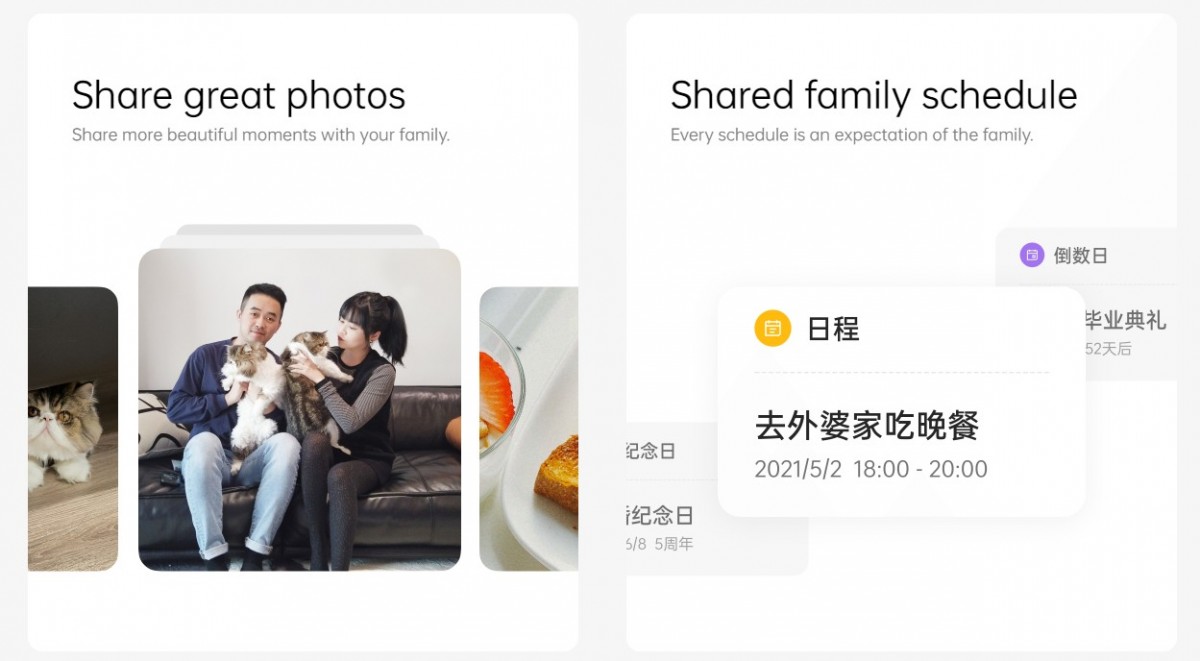 There are have been numerous internal optimizations as well. Oppo advertises that the new system reduces RAM usage by up to 30%, background power usage by up to 20% and increases the average battery life by up to 12%.

The new system also optimizes the use of the internal storage, so read and write performance will degrade by less than 5% over a 36 month period.
Here are a couple of promo videos that show ColorOS 12 in action:
Finally, here is the list of which phones will be updated to ColorOS 12 and when. The Oppo Find X3 Pro and the two OnePlus 9 flagships will be the first to get it early next month (note: this is for the OnePlus phones in China, of course, global units will stick with OxygenOS). The list contains mostly flagships, but there are mid-range devices too.
Early October 2021
Find X3 Pro
Find X3 Pro Mars Exploration Edition
Find X3
OnePlus 9 Pro 5G
OnePlus 9 5G
November 2021
Find X2 Pro
Find X2 Pro Lamborghini Edition
Find X2
Find X2 League of Legends S10 Limited Edition
Reno6 Pro+ 5G
Reno6 Pro+ 5G Detective Conan Limited Edition
Reno6 Pro 5G
Reno6 5G
December 2021
Ace2
Ace2 EVA Limited Edition
Reno5 Pro+ 5G
Reno5 Pro+ Artist Limited Edition 5G
Reno5 Pro 5G
Reno5 5G
Reno5 K 5G
K9 5G
A95 5G
A93 5G
First half of 2022
OnePlus 9R 5G
OnePlus 8T
OnePlus 8 Pro
OnePlus 8
OnePlus 7T Pro
OnePlus 7T
OnePlus 7 Pro
OnePlus 7
Reno Ace
Reno Ace Gundam Edition
Reno 10x zoom version
Reno Barcelona Custom Edition
Reno4 Pro 5G
Reno4 Pro 5G 2020 Summer Custom Edition
Reno4 Pro 5G Artist Limited Edition
Reno4 5G
Reno4 SE 5G
Reno3 Pro 5G
Reno3 Pro 5G Classic Blue Custom Edition
Reno3 5G
Reno3 vitality version
K9 Pro 5G
K7
K7x
A93s 5G
A92s 5G
A72 5G
A55 5G
A53 5G
A
what about oneplus 6t ...it got orphaned from 1+ oxygen and oppo color os..orphaned.
?
I suppose your device will be eligible for the update (to ColorOS 12 based on Android 12) since it is launched with ColorOS 7.2 based on Android 10.
ADVERTISEMENTS