Oppo and OnePlus stop sales in Germany after Nokia patent dispute [update: Nokia statement]
Oppo and OnePlus have stopped selling smartphones and smartwatches in Germany, following a court decision in favor of Nokia, which sued over two Standard-Essential Patents (SEP).
Oppo's German site seems barren with no phones listed, OnePlus' German site still shows the phones, but the "Buy" button is gone and the Store page only sells headphones and accessories. JUVE Patent speculates that this was a voluntary move as the court decision was rendered on Friday and Nokia wouldn't have had time to enforce a sales ban.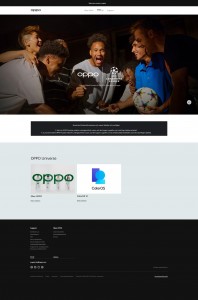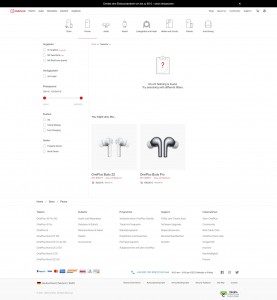 All phones and watches have been removed from Oppo's and OnePlus' German sites
Here is what Spenser Blank, OnePlus' director of communications, wrote to The Verge: "We are actively working with the relevant parties to resolve the ongoing legal matter. While sales and marketing of the relevant products are on hold, OnePlus remains committed to the German market and will continue our operations. Meanwhile, OnePlus users in Germany can continue to enjoy our products and related services such as regular software updates and our after-sales service as before."
Both OnePlus and Oppo blame Nokia's demands for an "unreasonably high fee" for the two patents. Back in 2018 Nokia and Oppo signed a multi-year patent agreement, however the relationship started to fall apart in 2021. The two SEPs at the center of the current lawsuit are EP19173705 and EP07826610. Oppo can appeal the court's decision, so stay tuned for updates.
Update (August 15): Nokia sent us the following statement regarding the legal proceedings: "Two German Courts have ruled that OPPO is using Nokia's patented technologies in its smartphones and is selling them illegally without a license. Nokia has also been found to have acted fairly. The easiest way for OPPO to resolve this matter is to renew its license on fair terms."
Right now the effect of the decision seems to be constrained to Germany, Oppo and OnePlus sites in other European countries are unaffected for now. Also, it's business as usual over at Realme.com.
Z
Patient law shuld be respected. Not paying comes whit consequences maybe not in china but it should in the eu
?
Probably will happen in the US soon
ADVERTISEMENTS