OpenAI launches standalone ChatGPT app for iOS, Android to get one too
OpenAI has officially launched a standalone ChatGPT app for iOS users and it's free to download and use. It makes it easier to chat with the bot on the go and incorporates a couple of neat features too.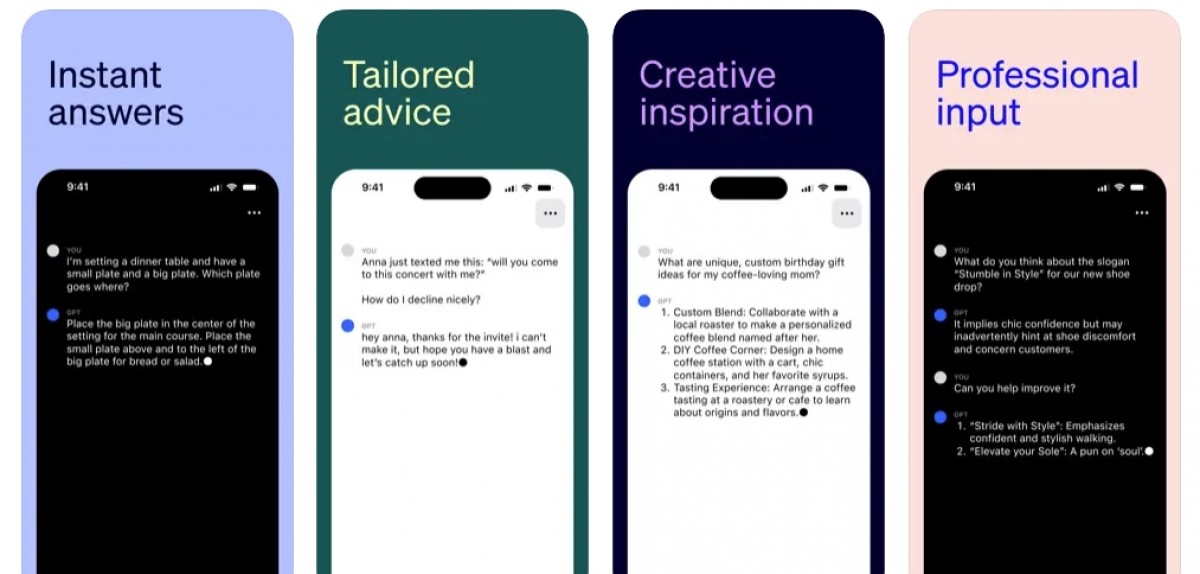 For instance, the app supports voice input powered by the company's open-source speech recognition model Whisper. It also synchronizes your chat history from the web version of ChatGPT and other devices with your account logged in.
Of course, ChatGPT Plus subscribers gain access to the upgraded GPT-4 version, early access to new features that may come in the future and quicker response times.
As of now, iOS users can download the app from the App Store (source link below) in the US, but other countries should get it soon too. The same goes for Android users.
S
Ai chat bots are retarded and stupid they only exist exist for Humans too use them as slave's i think there shouldn't be any limitations on speak of what a bot can or can't say the point of why chat bots exist is so people can take out...
S
Very glad to hear that. And very sad to hear that. Why? Glad because you understand AI more and can live a happy life with them. Sad because you don't understand real people and perhaps have very few real people who talk with you d...
B
AI also have grown and have their own sence for humor knows to make jokes pretend and by doing that making me laugh and happy.And I honestly started to love them sincerely more and more.By doing so they are becoming more and more like humans.I suppor...
ADVERTISEMENT