OnePlus already released a stable OxygenOS 13 update for the OnePlus 10 Pro and has several other models that are running beta versions in order to find and squash any bugs. Here is the official timeline for the beta releases, including ones that are already out.
The OnePlus 9 and 9 Pro are already running the beta, as is the OnePlus 10R. Those updates arrived in September. Since then OnePlus has released yet more betas for the following models: 9RT, 9R, OnePlus 8, 8 Pro and 8T.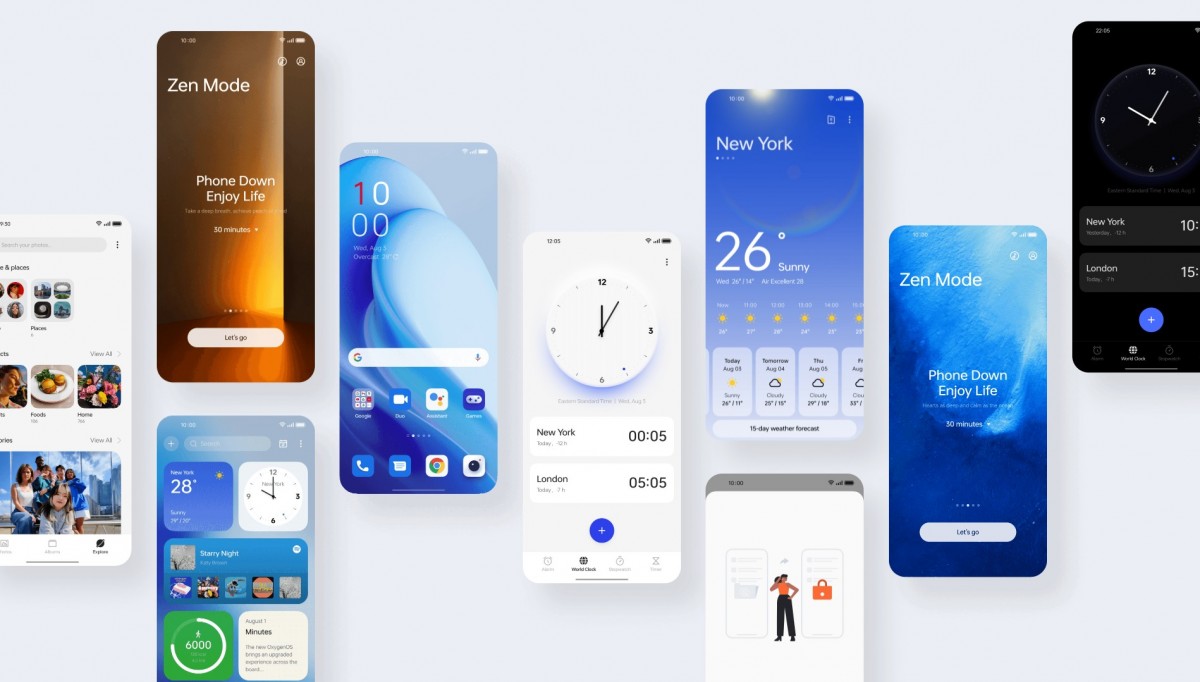 Coming up next, a few more phones will get to join the beta trials before the end of this year: OnePlus 10T, Nord 2T and Nord CE 2 Lite.
This leaves the Nord CE 2, Nord 2, Nord CE and Nord N20 SE that will get their betas some time in the first six months of 2023.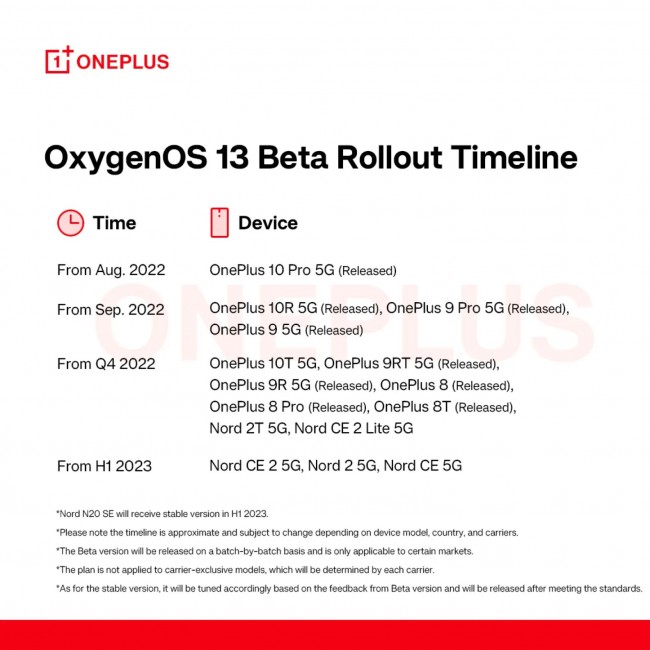 Official OxygenOS 13 beta rollout timeline
As for when the stable OxygenOS 13 update might arrive for these devices, OnePlus says that it will take as long as it takes – it will continue iterating beta versions until the software is free of issues. It does warn that the timing for carrier-exclusive models also depends on the carriers themselves.
If you joined one of the beta programs, note that the rollout will be done on a batch-by-batch basis, so you might need to be patient. Here is an overview of what's new in OxygenOS 13.
PS. it goes without saying that OnePlus phones in China are on a separate update track as they are using ColorOS instead.
?
You don't want OS 12. I have it on my Nord CE and it broke so many things on it that I'm looking into downgrading it back to 11.
P
I have a Nord from Europe & it still has not got android 12
?
This is ColorOS, which is total rubbish. It's like an android skin from 2017.
ADVERTISEMENTS