The OnePlus 9 and 9 Pro have already received a couple of Android 12 Developer Preview builds in the past few months, but today the two phones are in for a different kind of treat. OnePlus is releasing the first OxygenOS 12 Open Beta build for them.
As the name implies, this is based on Android 12 as well, but unlike the prior DP builds, OnePlus is integrating the new Android 12 codebase with its OxygenOS skin.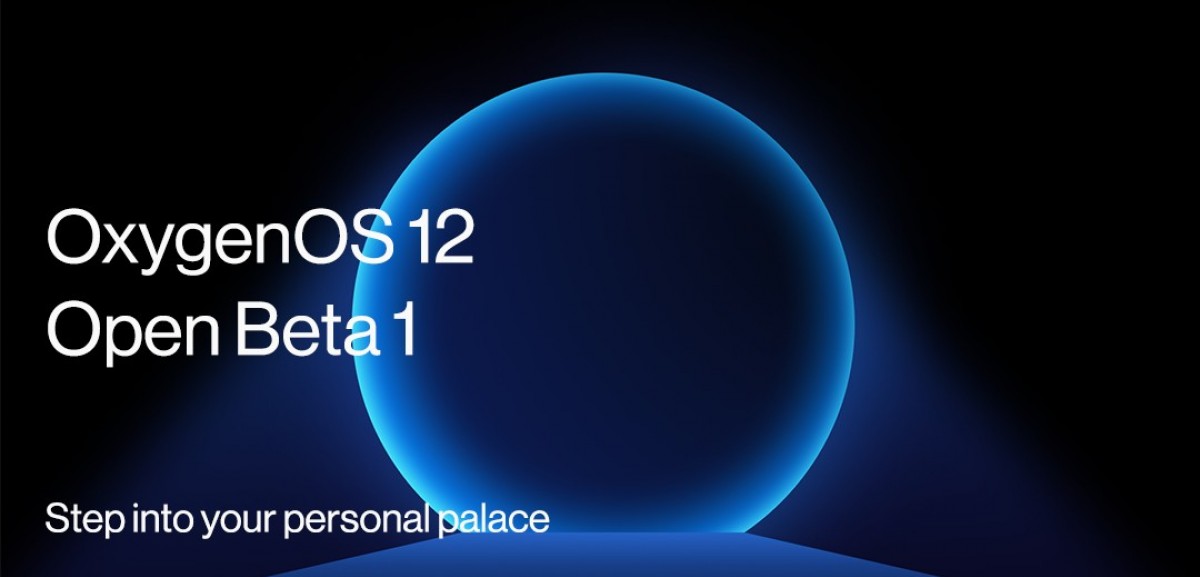 Speaking of codebase integrations, one of those also occurred between OxygenOS 12 and ColorOS 12, and this, the company promises, will result in "delivering a fully upgraded experience on a more stable and power-saving system with solid backend support", while still keeping the OxygenOS "fast and smooth DNA".
OxygenOS 12 comes with "a refreshed new UI", that "enhances ease of use and instills power through resilient design", whatever that means. OnePlus says it's showcasing an ingenious use of light and space, while simplifying visuals through geometric deconstruction. Icons are subtly different with improved textures.
The Shelf in OxygenOS 12 is more customizable than before, with cards of different sizes, background images, and the ability to group features together. The step counter card in the Shelf is now a Health card, which can be connected to your OnePlus Watch, giving you easy access to metrics such as calories and heart rate. There's also a new Earphone Control card.
For global users, OnePlus Scout is now integrated into the Shelf, after having been available in India for a while. It's a one-stop service for all searches, letting you find any content on your device, including contacts, documents, music tracks, and more.
Work Life Balance 2.0 is based on the philosophy of Zen Mode, and has been available for Indian users. In OxygenOS 12, this too is expanding internationally, with an upgraded version. In its settings, notifications and messages from different apps can be categorized into two modes and sorted by priority. Additionally, the work and life modes switch intelligently according to your location, Wi-Fi networks, or specific times of day.
Dark Mode is adjustable in three levels, a feature that ColorOS has had since Android 11. Gallery allows you to switch between different layouts with a two-finger pinch gesture, cropping thumbnails based on content, thus making for a more pleasing look.
An upgraded Games Toolbox 2.0 is built into OxygenOS 12, building on top of the same feature found in OxygenOS 11.3 for the OnePlus Nord 2. This will now be available to all global users, supporting voice modulation in five popular games, letting you change your voice during in-game chats, thus protecting your privacy. You also have FPS floating windows, game filters, frame rate settings, and more.
Canvas AOD 2.0 is also in OxygenOS 12, optimized based on the original functionality, also adding new brush and line colors for better customization. The Note app has new editing functions, new formatting tools, and a doodle feature.
If you want to try OxygenOS 12 by yourself on a OnePlus 9 or 9 Pro, make sure you have above 30% battery left and at least 3GB of storage space, then head on over to this forum post that has the necessary downloads.
Keep in mind that there may be issues and bugs and such - in fact, OnePlus specifically mentions that the camera might be unstable, texts and calls may not be received, Bluetooth accessories may fail to connect, buttons in Gallery may not function properly, and screen recordings may not be saved - and those are just the known issues. So it's probably safe to not try to run this on your main or only phone.
In the future, OxygenOS 12 Open Beta builds will also land for the OnePlus 8, 8 Pro, 9R, 8T, 7 Pro, 7, 7T, 7T Pro, Nord 2, Nord, and Nord CE.
?
How to turn on / off oneplus shelf (widgets). I cn't find out that setting..
J
Can't wait for a bit more stable build even though I'm probably buying a pixel 6pro I've been a huge OnePlus fan since the OPone so it's going to be hard to say goodbye. That being said I do have mixed feelings about the ColorOS m...
A
Worst ui oxygen 12 only name but actually totally changed as colour is pls don't move for it worst experience ui
ADVERTISEMENT