Software
The Nord 2T 5G ships with the latest OxygenOS 12.1 running on top of Android 12. The software is identical to that on the Nord 2 5G, which also recently received its Android 12 update.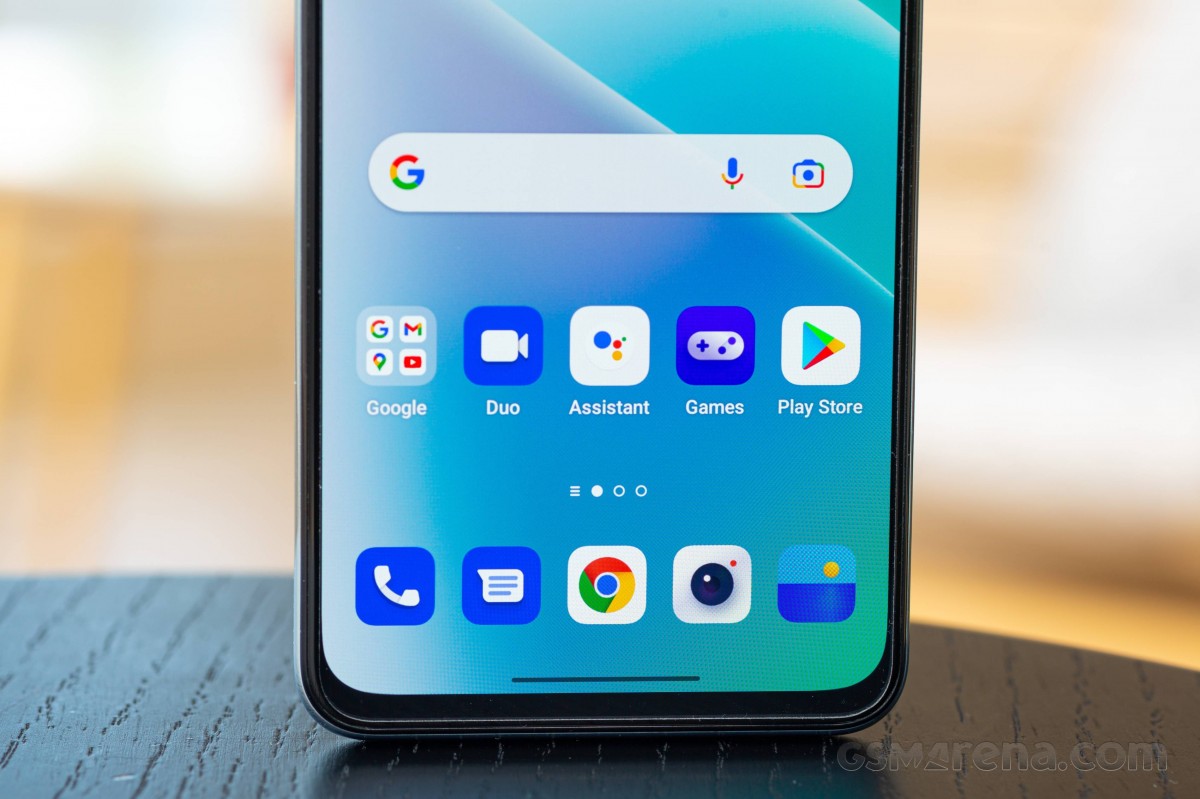 The Nord 2T supports fingerprint unlock, and the (always-on) optical sensor works very well - it's fast and with superb accuracy. You can also add a face for an even speedier unlock - though this is not as secure.
There's is a Quick Launch feature (in Special Features or Fingerprint settings) that lets you open an app or execute a task if you keep your finger on the scanner for a second or two. There's plenty of slots to occupy, and you can cycle them by holding your thumb and swiping left or right.
Always-on Display is available, and it can be truly always-on, scheduled, or power-saving (on for just a bit).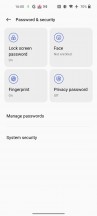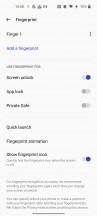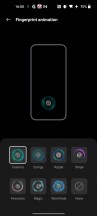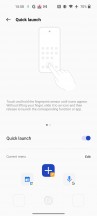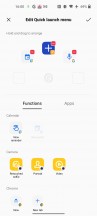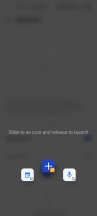 Biometrics • Biometrics • Fingerprint animation • Quick Launch
You can choose from many unique themes for the AOD screen. It's worth noting the Nord 2T offers Horizon Light, also known as Edge Light on other phones. It's independent of the AOD and lighter on the battery, and it is a good alternative to a notification LED.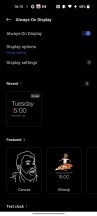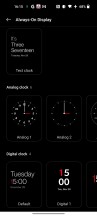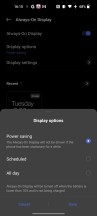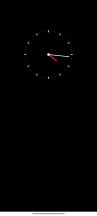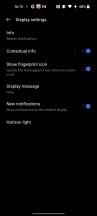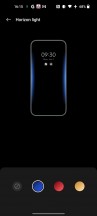 Always-on Display • Themes • Themes • Themes • Horizon Light
OxygenOS 12.1 is, for all intents and purposes, ColorOS 12 with a different theme and should be familiar to anyone who's coming from an Oppo or Realme device. On the other hand, it's going to seem quite different to those switching from an older OnePlus device, such as the original OnePlus Nord.
The launcher is from ColorOS and lets you customize things like the icon shape and size, while also supporting third-party icons. You can customize the wallpaper and since this is Android 12 the OS will automatically adjust its color scheme for certain apps based on the wallpaper.
The app drawer isn't particularly customizable. It only allows four-icon-wide grid with no support for folders. OnePlus also got rid of the Hidden Space feature for placing unwanted icons on a separate screen. Also, the app drawer puts icons that start with numbers at the bottom of the alphabetical list instead of the top as on every other Android phone.
The settings app has been reconfigured compared to older versions of OxygenOS, so it may take a while to find some things. Options like being able to customize the navigation buttons to assign different functions when you press and hold or double-tap have also been removed. It feels more basic compared to the richer customizability of older OxygenOS versions.
Some of the other features have stuck around, such as the Shelf, which is where you can place your widgets and icons that can now be accessed from anywhere by swiping down on the top right of the screen. Zen Modeh prevents you from using the phone for a set period of time, while Work Life Balance lets you limit certain apps from sending notifications in certain periods of the day.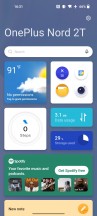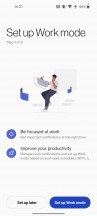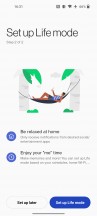 Shelf • Work Life Balance • Work Life Balance
The phone does not come with a lot of bloatware. You get the Google apps, with Netflix and Spotify being the only third-party apps. Most of these can be uninstalled easily although there are some annoyances in the form of duplicate apps from Google that do the same things as apps from OnePlus, such as the Files and Photos apps.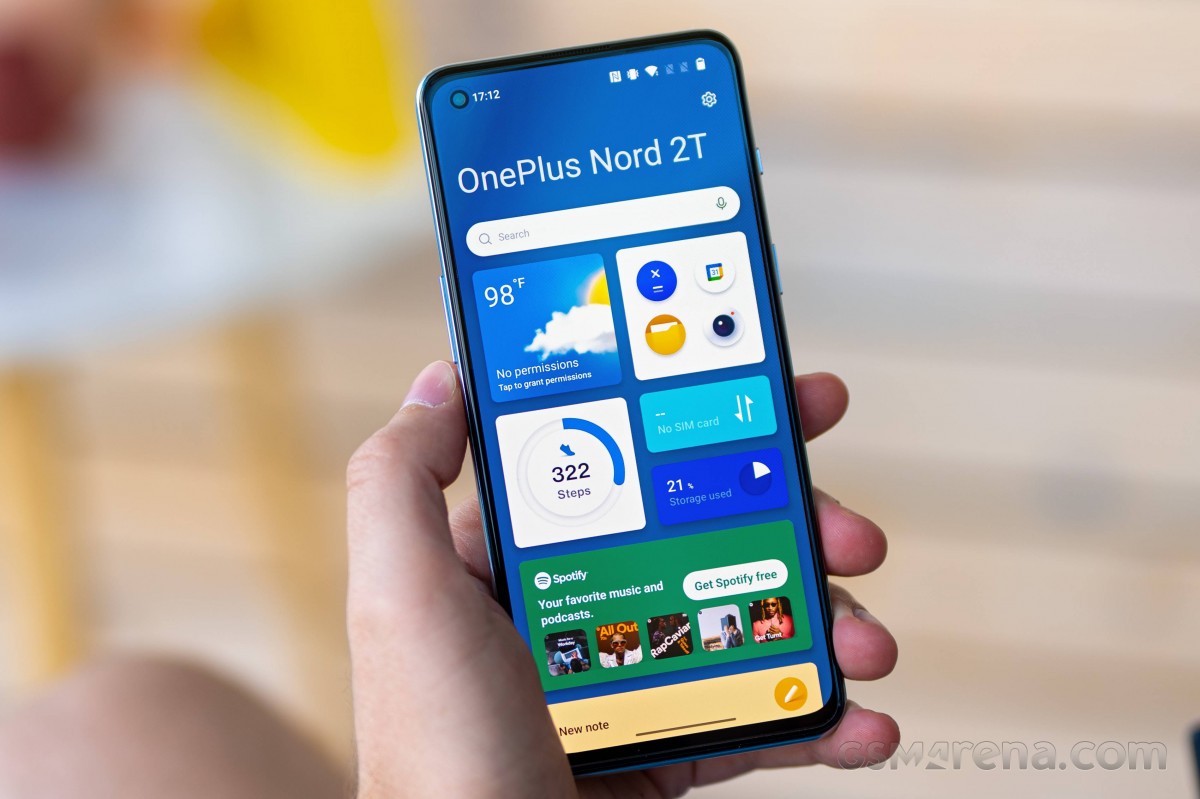 So, OnePlus offers its own Gallery, File Manger, Notes and Weather apps. For everything else, you either use Google's or a third-party one.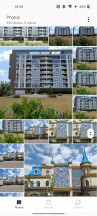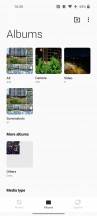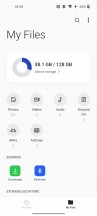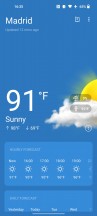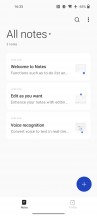 Gallery • Gallery • File Manager • Weather • Notes
There is also a proprietary Game mode with options like Auto DND and Auto Resolution.
In terms of software updates, OnePlus has promised two years of OS updates and three years of security updates for the Nord 2T. Considering the phone ships with Android 12, you can look forward to Android 13 and Android 14 in the future. Having said that, OnePlus typically takes its time with the updates of Nord phones, so may be looking at several months of delay before getting the hot new Android update.
Performance and benchmarks
The OnePlus Nord 2T 5G runs on the new MediaTek Dimensity 1300 chipset. Our review unit had 8GB of LPDDR4X RAM and 128GB of UFS 3.1 storage.
Before we started our testing, we had a hard time figuring out what the differences were between the new Dimensity 1300 and last year's Dimensity 1200 found on the Nord 2 5G. Looking at the spec sheet, the two SoC have identical configurations for their CPU and GPU, down to the clock speed.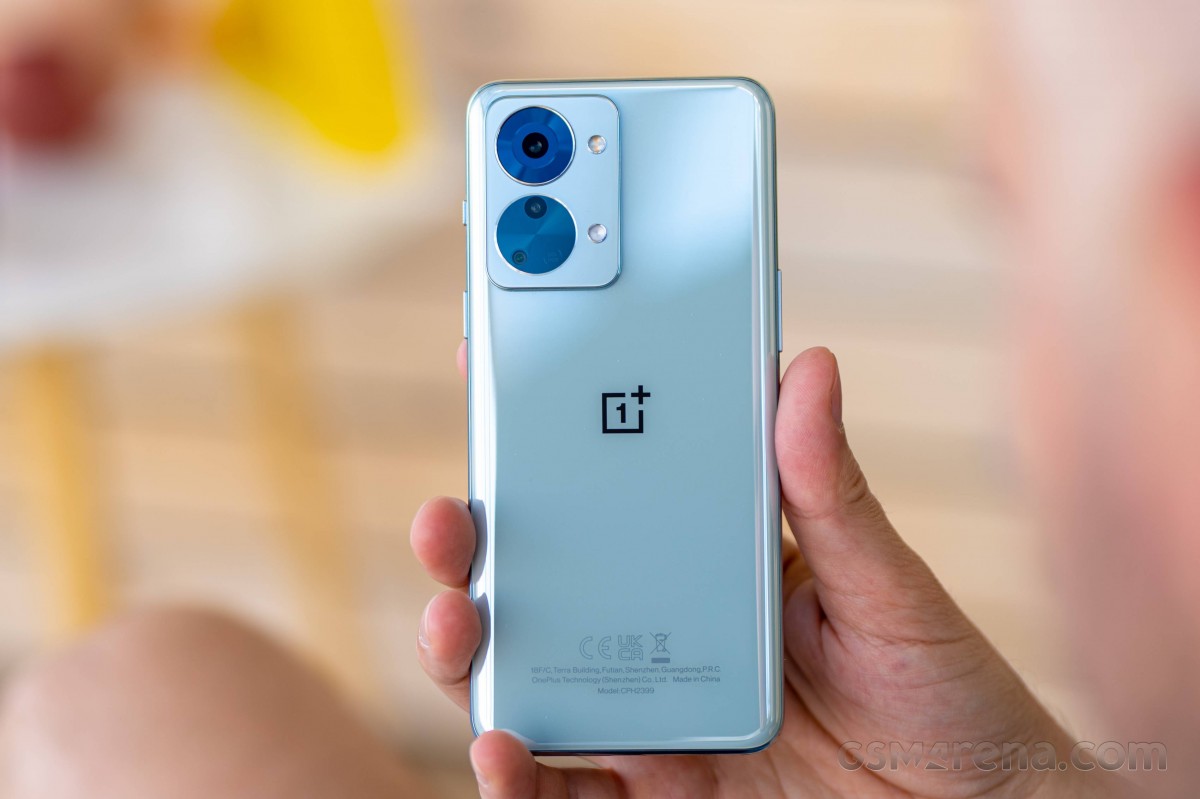 In fact, the only difference we found is the presence of a suite of features MediaTek has dubbed HyperEngine 5.0, which includes things like AI-based variable rate shading for 3D rendering, smart resource optimization for CPU and GPU to improve efficiency, frame rate smoother, Hybrid AI-GPU Super Resolution for image upscaling, raytracing SDK, and networking improvements. All of these are aimed primarily at improving gaming performance but in a way that we cannot easily measure.
As a result of this, the Nord 2T 5G performs identical to the Nord 2 5G, as the CPU, GPU, memory, and storage elements are identical on both devices. We had to rerun the benchmarks on the Nord 2 5G to confirm our findings and the two phones scored within each test's margin of error.
Here go the actual benchmark scores.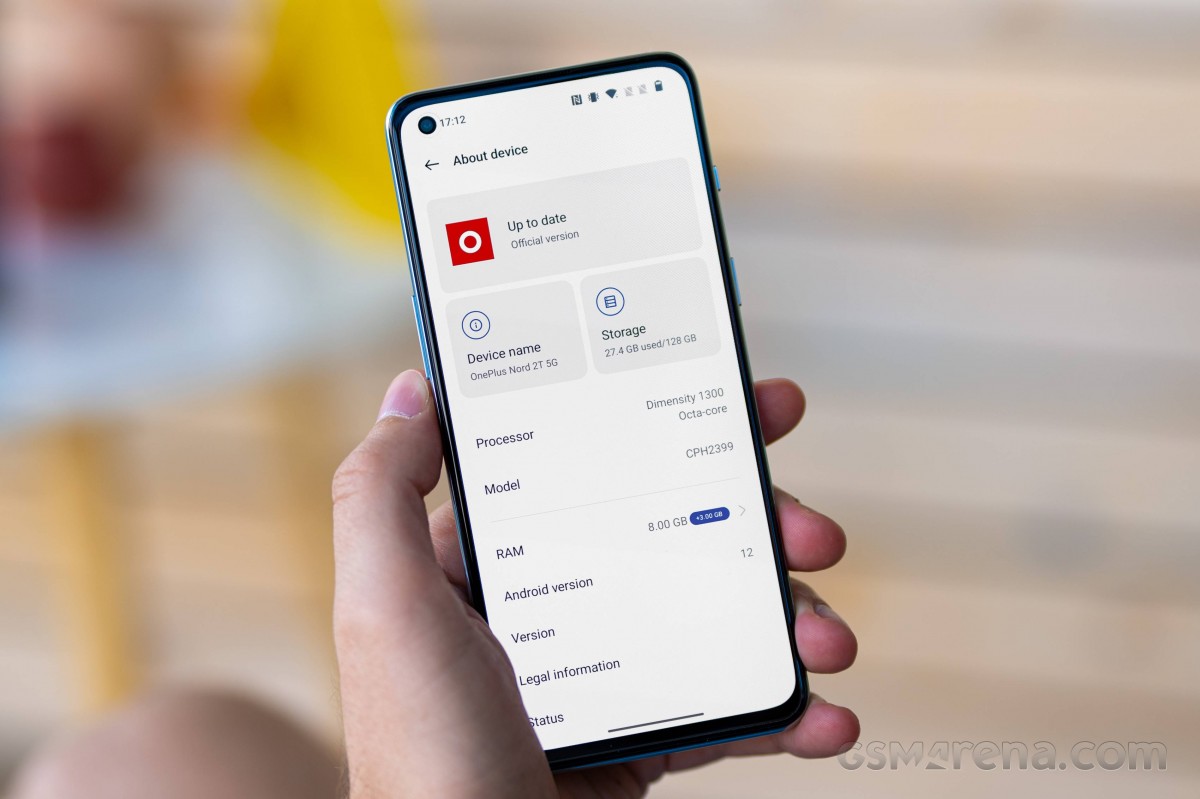 The Dimensity 1300 CPU scores are on par with the Dimensity 1200 (Nord 2) and close to what the Snapdragon 778G CPU offers (A52s, Xiaomi 12 Lite).
We also noticed an anomaly with our finding, where the Nord 2T was posting a lower single-core Geekbench 5 score than what the Nord 2 5G back in our original review last year. Rerunning the test on the Nord 2 5G with the latest OxygenOS 12.1 update produced the same lower score on the older device, meaning it has been downgraded since its initial release.
GeekBench 5 (multi-core)
Higher is better
Poco X4 GT
3719
Realme GT Neo 3T
3180
Xiaomi 12 Lite
2943
Samsung Galaxy A52s 5G
2801
OnePlus Nord 2
2792
OnePlus Nord 2T
2790
Xiaomi Redmi Note 11 Pro+ 5G
2225
OnePlus Nord CE 2 5G
2157
OnePlus Nord CE 2 Lite 5G
1956
Samsung Galaxy A53 5G
1891
GeekBench 5 (single-core)
Higher is better
Realme GT Neo 3T
1023
Poco X4 GT
917
OnePlus Nord 2
814
Xiaomi 12 Lite
785
Samsung Galaxy A52s 5G
771
Samsung Galaxy A53 5G
743
Xiaomi Redmi Note 11 Pro+ 5G
736
OnePlus Nord CE 2 5G
728
OnePlus Nord CE 2 Lite 5G
694
OnePlus Nord 2T
491
The GPU performance is excellent on the Nord 2 - it is only bested by the GPUs inside the Snapdragon 870 (Neo 3T) and the Dimensity 8100 (Poco X4 GT), and the margin is not that large.
Unfortunately, none of the GPU tests were able to go beyond 60fps despite the 90Hz display.
GFX Car Chase ES 3.1 (onscreen)
Higher is better
Realme GT Neo 3T
49
Poco X4 GT
46
OnePlus Nord 2T
40
OnePlus Nord 2
38
Xiaomi 12 Lite
29
Samsung Galaxy A52s 5G
28
Xiaomi Redmi Note 11 Pro+ 5G
22
OnePlus Nord CE 2 5G
19
Samsung Galaxy A53 5G
19
OnePlus Nord CE 2 Lite 5G
17
GFX Manhattan ES 3.0 (offscreen 1080p)
Higher is better
Poco X4 GT
146
Realme GT Neo 3T
145
OnePlus Nord 2T
127
OnePlus Nord 2
123
Xiaomi 12 Lite
78
Samsung Galaxy A52s 5G
77
Xiaomi Redmi Note 11 Pro+ 5G
64
OnePlus Nord CE 2 5G
61
Samsung Galaxy A53 5G
60
OnePlus Nord CE 2 Lite 5G
48
It aced the 3D mark Wild Lite Vulkan test.
3DMark Wild Life Vulkan 1.1 (offscreen 1440p)
Higher is better
OnePlus Nord 2T
4577
Poco X4 GT
4301
Realme GT Neo 3T
4255
OnePlus Nord 2
4224
Samsung Galaxy A52s 5G
2491
Xiaomi 12 Lite
2483
Samsung Galaxy A53 5G
2292
OnePlus Nord CE 2 5G
2036
Xiaomi Redmi Note 11 Pro+ 5G
2014
OnePlus Nord CE 2 Lite 5G
1209
The Nord 2 did outstandingly on the compound AnTuTu test, and it was overpowered only by the Poco X4 GT and the Realme GT Neo 3T, which both feature flagship-grade chipsets.
AnTuTu 9
Higher is better
Poco X4 GT
747871
Realme GT Neo 3T
726007
OnePlus Nord 2T
604467
OnePlus Nord 2
598022
Xiaomi 12 Lite
528905
Samsung Galaxy A52s 5G
506432
Xiaomi Redmi Note 11 Pro+ 5G
437872
OnePlus Nord CE 2 5G
436640
OnePlus Nord CE 2 Lite 5G
399306
Samsung Galaxy A53 5G
379313
In terms of gaming performance, the Nord 2T 5G is able to do quite well. Testing in titles such as Apex Legends, the phone was able to power through at 60fps for the most part, even at higher visual settings. The phone gets a bit warm in hotter climates but never gets uncomfortable to hold. Unfortunately, as mentioned before, most of the games are limited to running at 60fps, as only a handful of titles are whitelisted for running at 90Hz.
The Nord 2T offers excellent performance for a €400 smartphone and we are happy with what we got even if it hasn't changed since last year's Nord 2. The new HyperEngine 5.0 should improve on gaming performance in the long run, so it's not without improvement even if not visible at first. We only wish for OnePlus to allow games to go beyond 60fps as the chipset can handle it.
Stability and sustained performance are quite important nowadays. The phone has a multi-layered passive cooling solution, but most of the heat is still dissipated from a spot on the rear glass near the camera. While at 100% the phone gets quite warm, that part we mentioned is tolerable on touch. Even better, it is far from your fingers, so you'll rarely touch it.
The Nord 2T scored 59% stability on the 3D Mark Stress Test, which is not ideal, but in line with what more powerful GPUs usually score.
The CPU test showed the Nord 2T is only able to keep 60% of its maximum CPU performance when stressed for more than 5 minutes. A pretty poor score overall, but not unheard of for a non-gaming smartphone.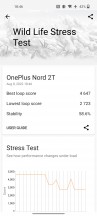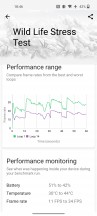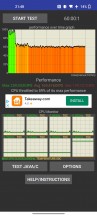 GPU test • GPU test • CPU test
Overall, the Nord 2T provides solid performance for this class, although if peak performance is what you are after you should be wary of its quick throttling. Our only issues remains with the locked 60fps for gaming - a common theme among BBK-made phones.