OnePlus Day promo will drop the Nord N10 price to €200, Nord N100 to €100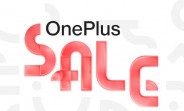 Tomorrow OnePlus will hold a "limited flash sale" for the Nord N series in Europe. It will be a short one, lasting only 30 minutes from 11:00 AM to 11:30 AM CEST.
On offer will be the OnePlus Nord N100 at half price, €100, and the Nord N10 with a significant discount of its own – down to €200 (its MSRP is €350).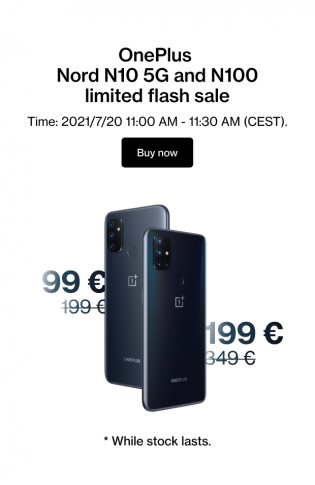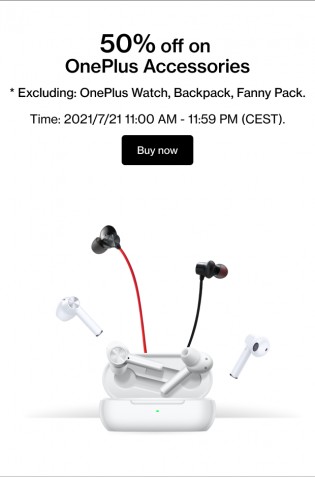 OnePlus Nord N100 will be half off tomorrow, Nord N10 will be discounted by €150
You can sort of get a similar deal at Amazon Germany even today as the N10 is available at €200. This seems to be the T-Mobile version, though there's no contract involved. Amazon has discounted the N100 only down to €131, however, so you'd be better off waiting for the official promo.
Anyway, the OnePlus Day promo will cut the price of some OnePlus accessories (barring the Watch, backpack and fanny pack) in half. And this discount will last to the end of the day (11:59 PM).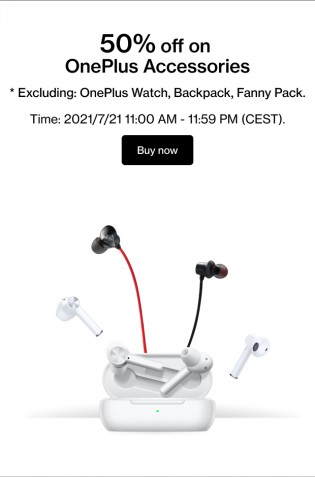 Some OnePlus accessories will be half off too
These deals are available only in Europe, but don't forget that the OnePlus 9 and 9 Pro are discounted in the US and Canada until Wednesday.
C
Yeah, because not many want to buy the N10 and N100 after the phones revealed to have a lot of problems. In my country, N10 users are complaining about touchscreen issues, non-responsive fingerprint sensor and sudden restart.
ADVERTISEMENT