It's been a hot minute since we have had a neckband-style wireless headset around these parts. That is rather unfortunate, as in many ways they were superior to the currently popular TWS earbuds, with longer battery life, physical controls, and better connectivity performance.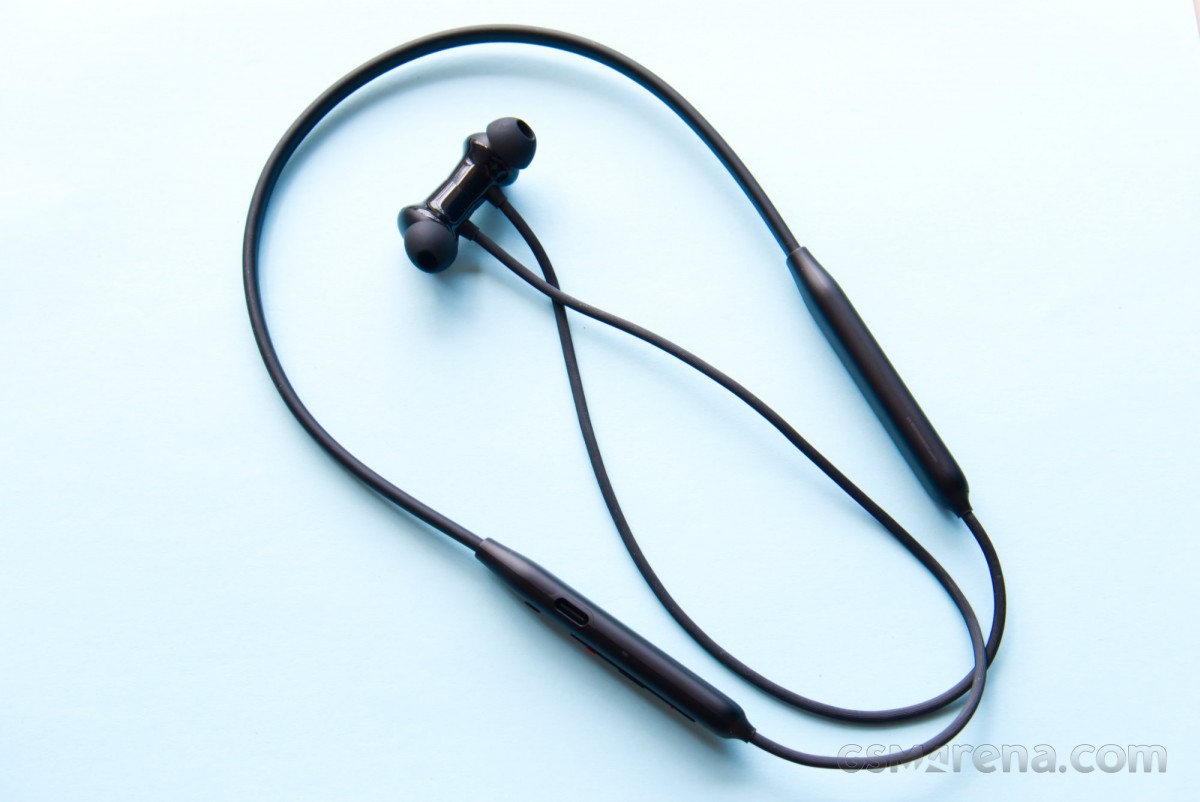 The last model we tested with this design was incidentally the OnePlus Bullets Wireless Z2 and now we have the updated version with ANC or active noise cancellation. At INR 2299, the India-exclusive Bullets Wireless Z2 ANC are only slightly more expensive than the Z2. That still makes them one of the cheapest wireless earbuds in the OnePlus range and the cheapest with ANC.
Design and comfort
The Bullets Wireless Z2 ANC have a fairly basic design that we are all familiar with at this point. The entire body has a rubberized texture and the neckband is extremely flexible.
The left stalk features the full set of controls for volume, playback, and ANC functionality, something I dearly miss on TWS models. The middle button can be pressed once to play/pause, twice and thrice to skip back and forth between tracks, and pressed and held to change ANC modes.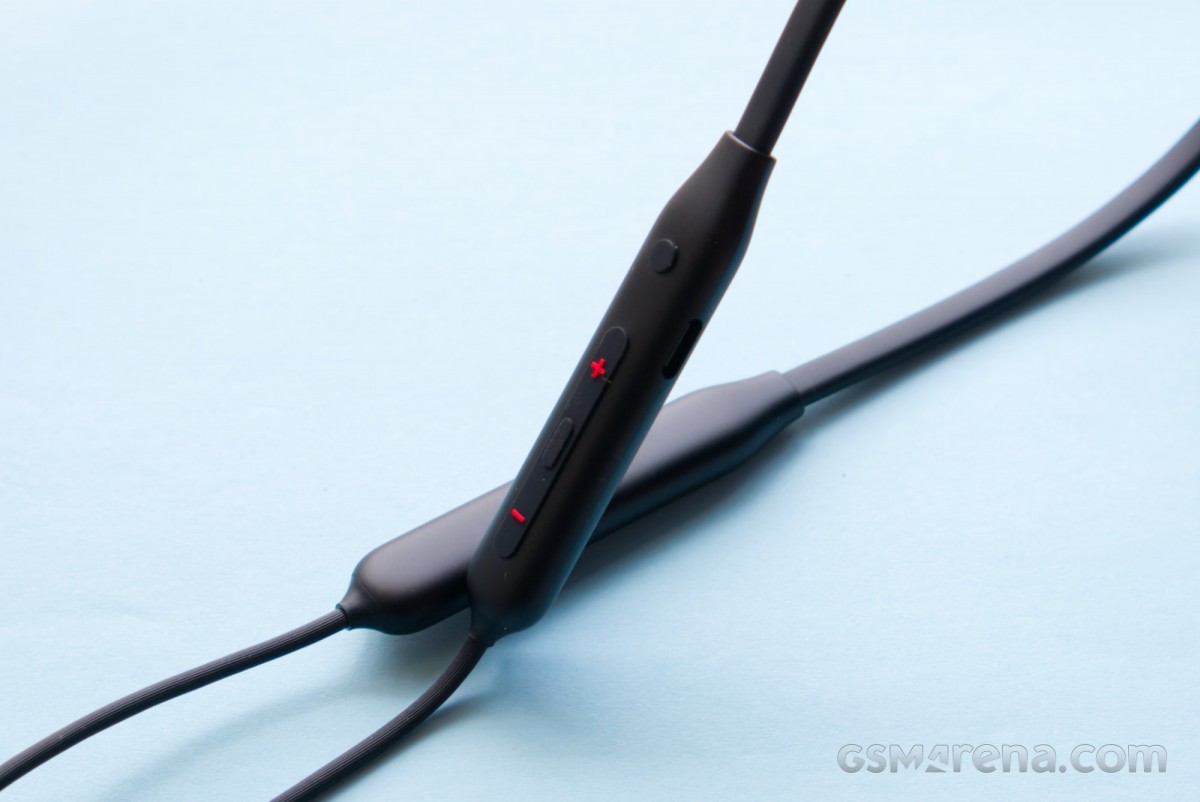 There is also a multi-function button provided, which actually just does two things. You can press and hold it to start the pairing mode or you can double-press it to instantly switch to the previously connected device. All the buttons work well and have a good quality feel to them.
In terms of build quality, the neckband feels sturdy and the earbud cables feel dependable. You also get IP55 rating for water and dust resistance.
Comfort is subjective and will depend on the user. I had forgotten how initially it can be annoying to have the neckband on your bare neck or the cables brushing against your face. But it was also extremely convenient to just remove the earbuds and magnetically latch them together to switch them off without having to fumble around with a case and potentially drop the earbuds. It's also impossible to lose just one earbud or the case. Depending on how you want to look at it, it's a tossup between which is more convenient, TWS or the neckband.
Software and features
The Bullets Wireless Z2 ANC connect to your phone using the HeyMelody software, an app made by HeyTap that is a product of a Singapore-based company called Bravo Unicorn. It's the same app used by all OnePlus, Oppo, and Realme audio products and is available on Android and iOS.
On OnePlus phones, the earbud functions can be controlled directly through the Bluetooth settings without having to install a separate app.
The Bullets Wireless Z2 ANC does not have a lot of features so options are limited here. You can switch between ANC on, off, and transparency mode. You can flip between the four EQ presets and also make your own. And finally, you can do very basic customizations of the physical switches.
Any changes you make in the app get saved on the earbuds, which means they get carried over to the next device, even if the device is something like a PC that does not support the app.
Performance
The Bullets Wireless Z2 ANC feature 12.4mm titanium-coated dynamic drivers. The earbuds support SBC and AAC codecs over a Bluetooth 5.2 connection.
The Bullets Wireless Z2 ANC have mediocre audio quality by default. The sound is the same overwhelming bass-heavy assault that has now become the OnePlus house sound.
The bass on the Z2 ANC is way too strong on the default and laughably named Balanced preset. It coats the entire frequency range in a thick layer of mush that the mids and highs can never really get out of. It's not particularly precise, articulate, or even tasteful
The mid-range can be good when it is not being masked by the bass. Vocals have a good timbre, if slightly too warm and stuffy, and can be quite pleasant at times.
The high-end is disappointing. There simply isn't enough energy at the top end to balance out the sound, which especially makes the overall sound signature dark, muddy, and lopsided.
OnePlus seems at least partially aware of the flaws of its default tuning, which is why there are two presets dedicated to reducing the bass. The featured Bold preset turns down the bass a fair bit, which helps bring out the mid-range in the mix. Unfortunately, it doesn't do much to improve the highs, which are still too veiled. The Serenade turns the bass down even further, which then pushes the mids even further forward into the mix, causing the sound to have an inverted V-shape as the highs refuse to budge.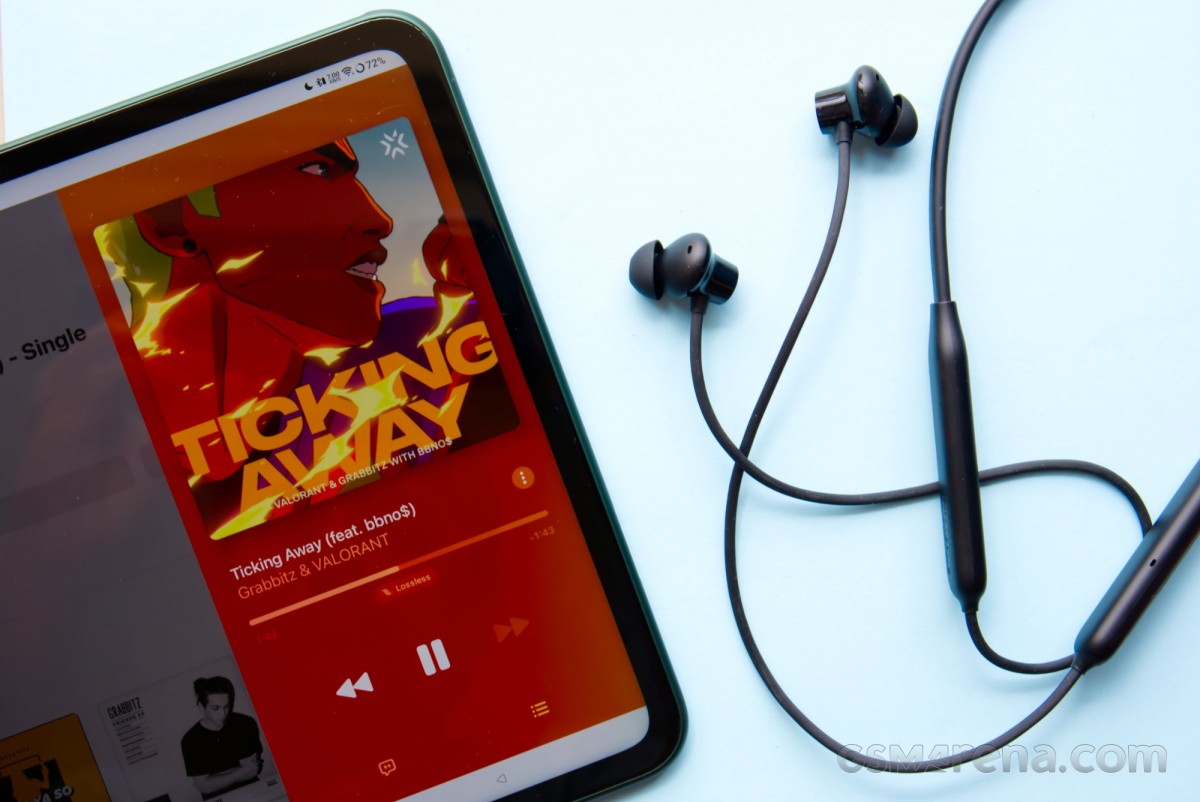 There is also a Bass preset, which sounds like the Balanced preset but with even more bass, in case you have hearing loss (or desire to get it).
Thankfully, the six-band custom EQ does help out a lot. Using the preset shown above, I was able to get a much more balanced tuning going, which then helped focus on other aspects of the sound. Unfortunately, both the custom EQ and the more sane presets require the installation of the app, which many people never bother with.
With the highs leveled out, the sound is more engaging and detailed. This is especially true at lower volumes, where it is difficult to hear anything over the bass without turning the volume up, which makes the bass even more overbearing and fatiguing.
The overall sound still isn't very detailed or resolved; blame it on the quality of drivers more than the lack of a higher resolution codec. Imaging and soundstage are also underwhelming and unremarkable. Still, with a custom tuning, you can get a reasonably enjoyable sound out of these earbuds and one I didn't have a lot to complain about when out and about. For the price, it sounds perfectly adequate but is ruined by the default tuning.
What the Bullets Wireless Z2 ANC loses in audio quality, it makes up in microphone quality. The recorded audio had a very impressive performance for voices, with the only issue of the occasional popping noise. Even in the presence of some background noise, the recording quality remained good with little to no audible background noise. This makes the Bullets Wireless Z2 ANC a great option for making voice or video calls.
The new ANC mode on the Bullets Wireless Z2 ANC also worked reasonably well. It does its best with low-frequency sounds, so things like the sound of an aircraft or bus engine, while also being decent for household sounds such as air conditioners and fans. It doesn't do so well with mid and high-frequency sounds but that's generally the domain for bigger and more expensive headphones.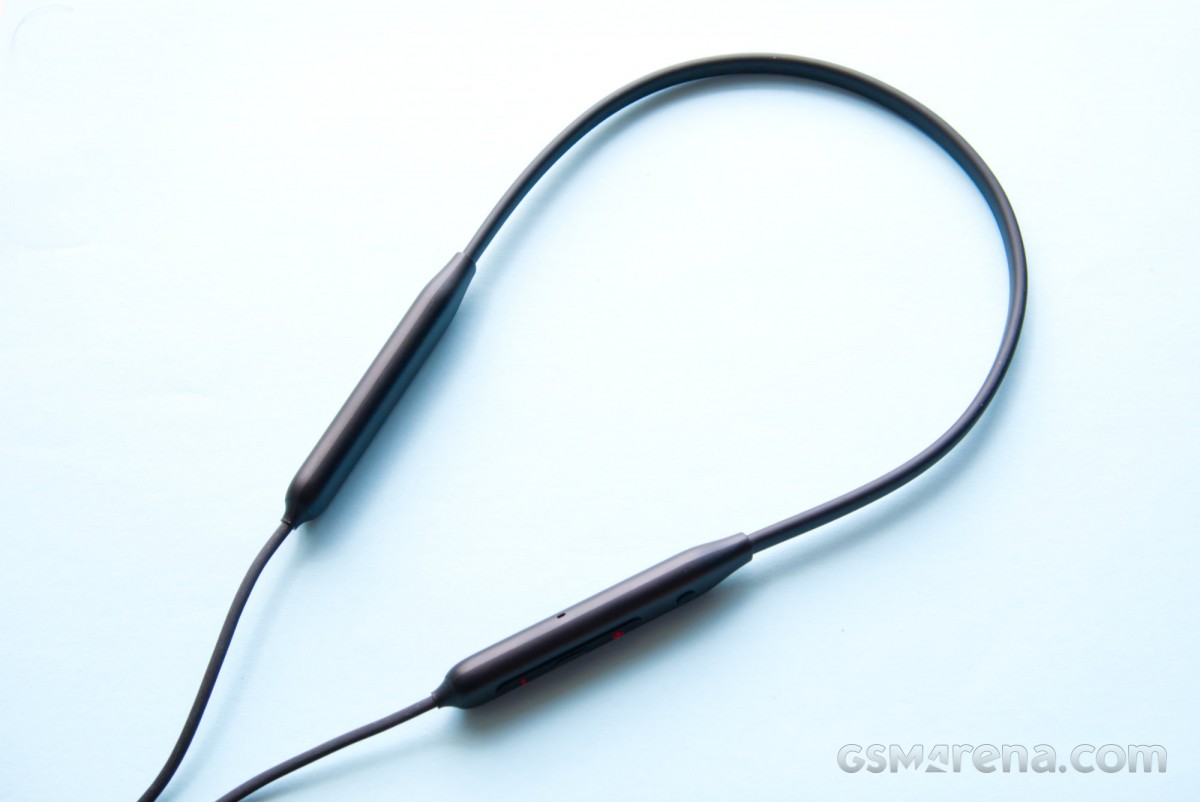 What's disappointing, though, is the transparency mode, which sounds muffled and not particularly transparent. It's fine if you just want to walk around without completely being oblivious to your surroundings but I still found it better to just unplug the earbuds to hear better.
Switching ANC modes only has a small effect on the audio quality. The sound is ever so slightly brighter and less bass-heavy with ANC off compared to on, and then further slightly brighter with transparency mode enabled.
The latency performance can be decent. If you have a OnePlus device and the application is detected as a game, then you get very low and barely perceptible latency. If it's not detected as a game or if you don't have a OnePlus device, then the latency can be quite high and would be unusable for gaming. However, it's still fine for video playback, even with a PC.
Finally, connectivity performance was stable with the Bullets Wireless Z2 ANC and there were no observed issues with connection quality or stability.
Battery and charging
The Bullets Wireless Z2 ANC have a claimed battery life of 20 hours with ANC and 28 hours without ANC. OnePlus also claims 20 hours of playback after a 10-minute charge and even though OnePlus does not specify one can assume this is with ANC off.
In my testing, the Bullets Wireless Z2 ANC lasted for 19 hours and 38 minutes with ANC enabled and 27 hours and 7 minutes with ANC disabled. After a 10-minute charge, the earbuds played for 14 hours and 36 minutes with ANC enabled and 20 hours and 21 minutes with ANC disabled.
The long battery life is probably the biggest reason to stick with the neckband design. You could be on the longest non-stop flight in the world and still make it through to the other end on a single charge. Or you could just binge an entire show of a season without taking a break. Or be on a multi-hour phone call.
Since the battery doesn't need frequent charging, it also wears out slowly, meaning you can have a single pair last for several years compared to the average lifespan of 1-2 years for TWS earbuds, making them easy on the pocket and the environment.
Conclusion
The OnePlus Bullets Wireless Z2 ANC is a good value product for the price. It can be comfortable, depending on how you feel about neckband designs, well-built, with good microphone quality and great battery life. The ANC also works reasonably well and the connectivity performance was solid. When paired with OnePlus devices, you also get good latency performance for gaming.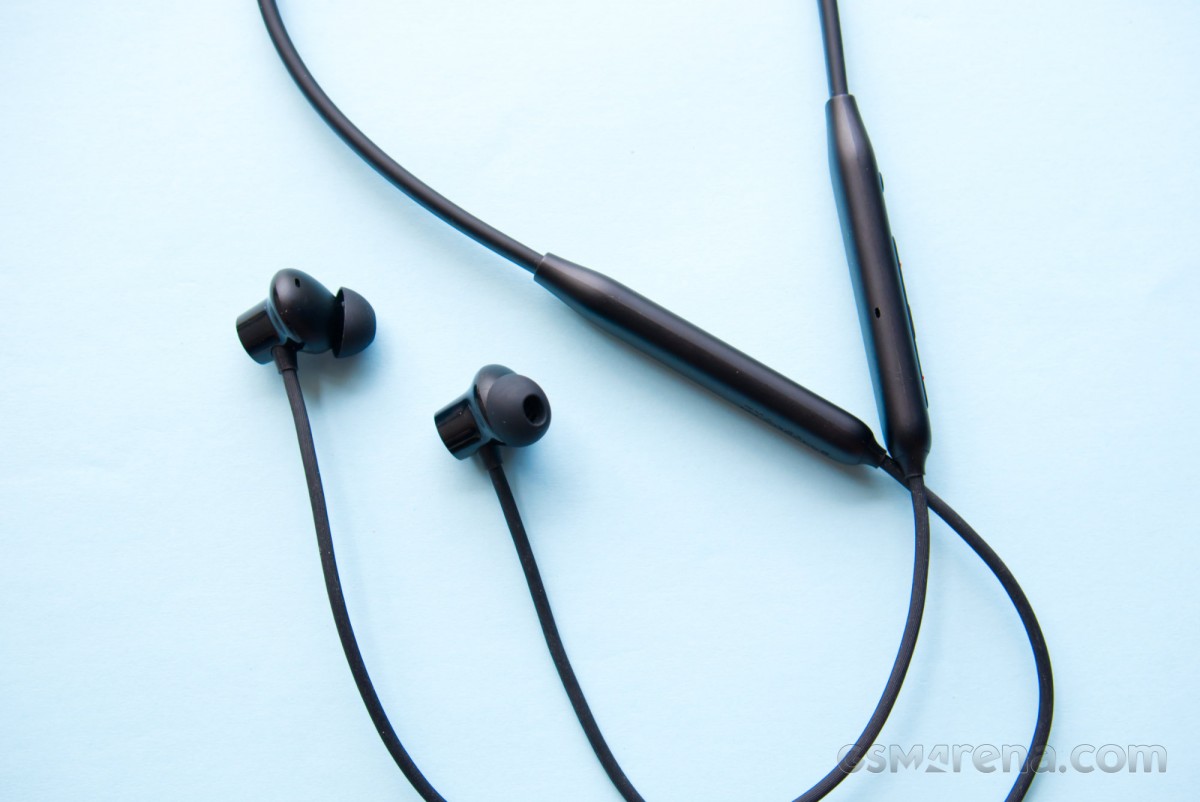 That leaves audio quality and the Bullets Wireless Z2 ANC is the latest victim of OnePlus' bad default audio tuning. Thankfully, it is easy to work around it and get a decent listening experience that is adequately good for the price.
Overall, the OnePlus Bullets Wireless Z2 ANC is worth considering if you are still in the market for neckband-style wireless headsets.
M
I used bulletz z2 its awesome sound quality , But wire is no long lasting it may perform up to 14 months , Don't use while sleeping wire will be damage
C
I wish these were available in the US. I really enjoyed my old OnePlus Bullets before I lost one of the ear tips.
P
To everyone who thinks this is a stupid design is not at all thinking about other people and should probably think about life choices and why they have no friends. To all others: Try putting one of your earplugs away when cycling from the countr...
ADVERTISEMENT