Wrap-up
The OnePlus 8T has enough novelties to be worthy of the T insignia. We are impressed with the new 65W Warp Charge, and we love the new 120Hz screen. The Fluid AMOLED is 100% worthy of its name, and the new Oxygen 11 is truly a feast for the eyes. Once you see how smooth and fast it runs, you just can't go back.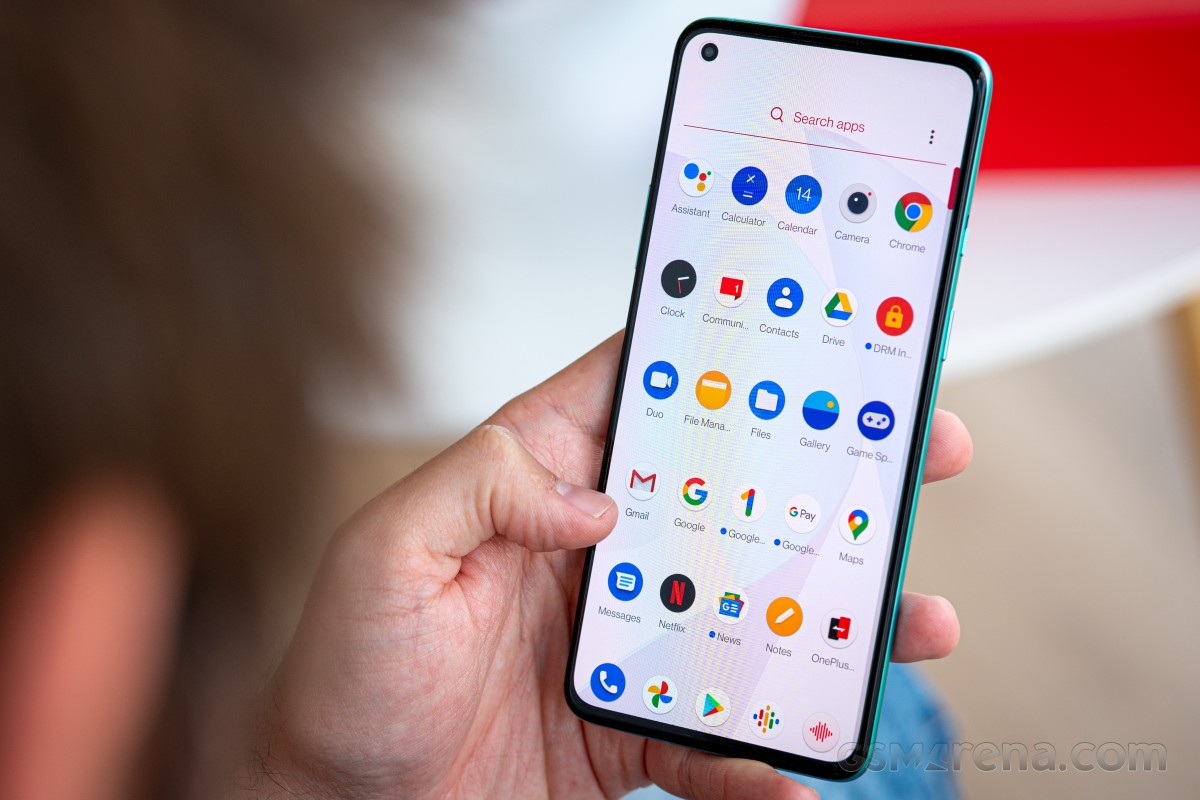 And that's about it. The rest is pretty much OnePlus 8 material - same chipset, speakers, fingerprint scanner, camera. Indeed, even with the minor updates, the camera isn't on par with the recent premium mid-rangers we've seen, let alone the flagship crop. It is a good setup, yes, but the quality hasn't been improved that much since the Series 7, and the lossless zoom is probably the only thing that deserves praise.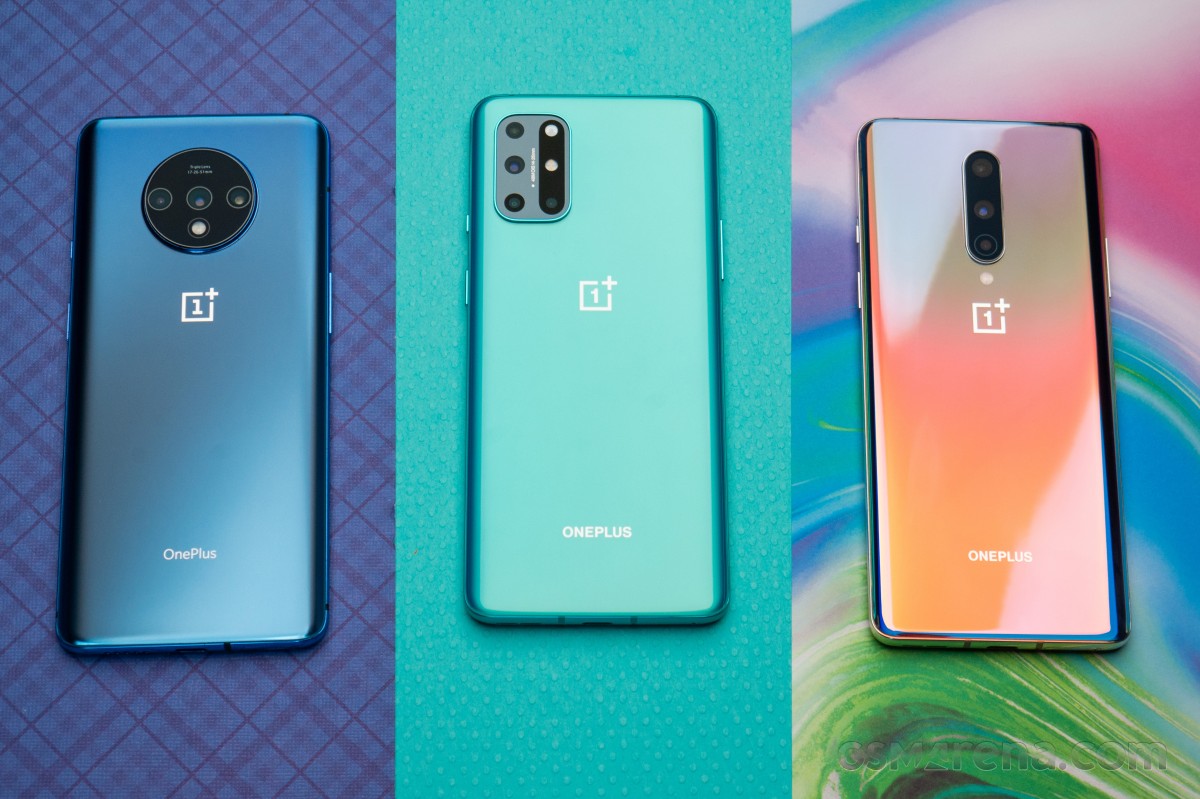 The OnePlus 8T is a terrific deal - it is reasonably priced at €600, and there is a good chance many will choose an 8T (€600) instead of the 8 Pro (€780). But we don't see many OnePlus 8 owners switching to the T. And that's fine. The T series are mid-season updates that usually targets last-year buyers.
Alternatives
The recently launched Xiaomi Mi 10T Pro is the biggest threat to the OnePlus 8T and vice versa. Both devices cost €600 and offer HRR screens, the latest Snapdragon 865 chips, UFS3.1 storage, high-end cameras, and large batteries. The Mi 10T Pro has a 144Hz display, but it's an LCD unit. It also offers a higher-resolution main camera with 8K video capturing and better quality across the board. Meanwhile, the 8T has a 120Hz OLED and faster charging. MIUI or Oxygen? LCD or OLED? 33W or 65W? It's up to you, but we can bet you will be happy with either.
The Samsung Galaxy S20 FE is also a great alternative with an equally impressive 120Hz OLED, similar performance, and battery life. However, it is IP68-rated for dust and water resistance and offers better camera quality and a proper 3x tele camera. The FE may not be that fast to charge, but it also trumps the 8T with wireless charging and reverse charging options (both wired and wireless). The 4G Galaxy S20 FE is priced like the OnePlus 8T, while its 5G version is €100 more.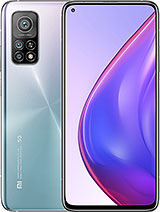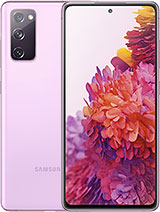 Xiaomi Mi 10T Pro 5G • Samsung Galaxy S20 FE 5G
The verdict
The OnePlus 8T is one of these offers we usually call a smart choice. It is a premium mid-ranger at an attractive price that offers a superb pick of flagship features - the screen, the SoC, the charging. The camera may not seem like a winner - it is not disappointing, but it's not ideal either.
OnePlus has just started offering IP68-rated designs, but this is reserved only for its Pro flagships for now. At least the 8T has some protection, which will give you some peace of mind.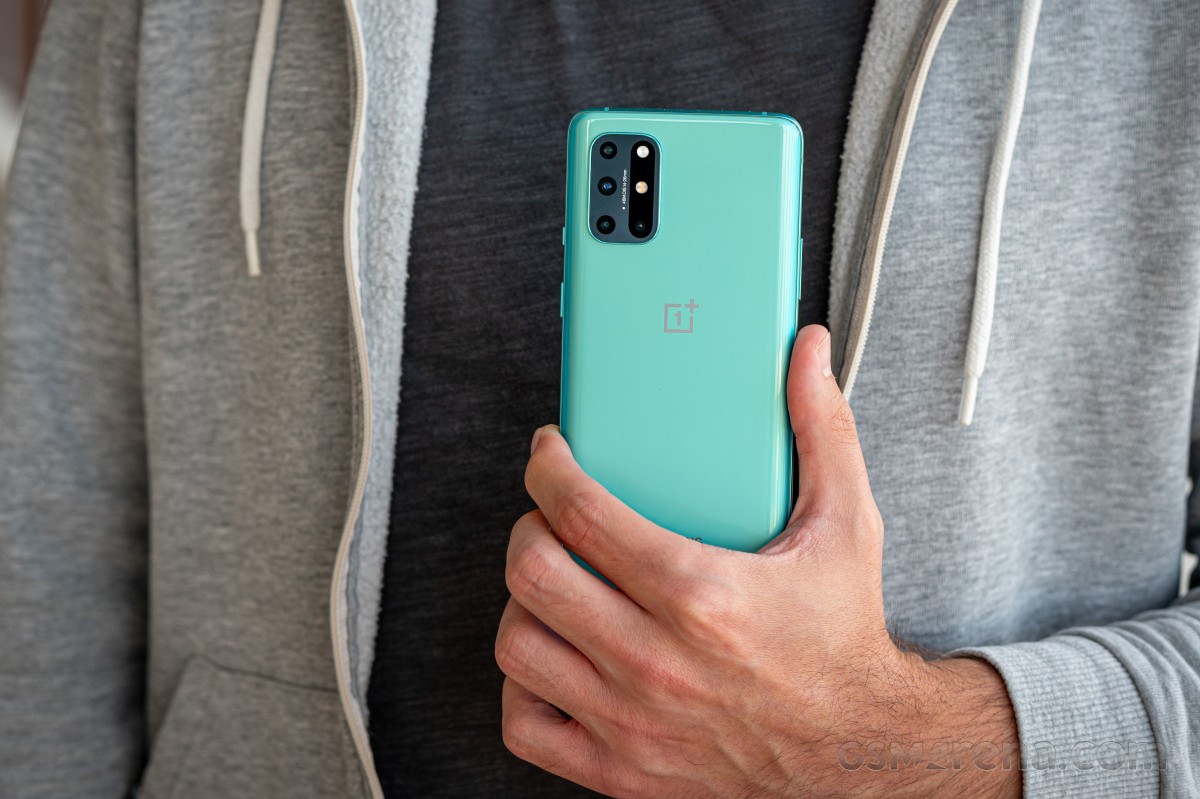 Our only real issue is that OnePlus is forcing a 60fps cap on most of the games and all video players and services. Whether this is done for performance, or heat protection, or battery saving - it doesn't matter - the user should have had more control over this high refresh rate feature.
Other than that, while not perfect, the OnePlus 8T is easily likable. It might even be love at first sight if you spent 10 minutes with its fluid Oxygen and fluid screen. We can't recommend it to any OnePlus 8 user, but we can encourage everyone else looking for a €600 or so phone - it is definitely among our top three picks, along with the Mi 10T Pro and the Galaxy S20 FE.
Pros
Excellent 120Hz AMOLED display
Likable design
Incredibly fast charging, versatile bundled fast charger
Dependable battery life
Flagship-grade performance
Powerful speakers
Versatile camera, good day and night quality
Excellent UI performance
Cons
No water/dust resistance rating
No wireless charging
Most games locked to 60Hz
The camera processing could benefit from some improvements
Pricing

These are the best offers from our affiliate partners. We may get a commission from qualifying sales.

128GB 8GB RAM
$ 399.95
C$ 1,140.00
256GB 12GB RAM
$ 229.99
C$ 799.00
Show all prices