Now at 11 - both Oxygen OS and Android OS
The OnePlus 8T is the first OnePlus phone to launch with OxygenOS 11 based on the new Android 11. TIt's among the very first non-Google phone to launch with Android 11 out of the box.
OxygenOS 11 is perhaps the biggest UI overhaul in the history of the OS. Not only does this version deviate from previous versions of the OS in terms of UI design, but OnePlus has also ensured no-one will ever call this "stock Android" again, not even jokingly.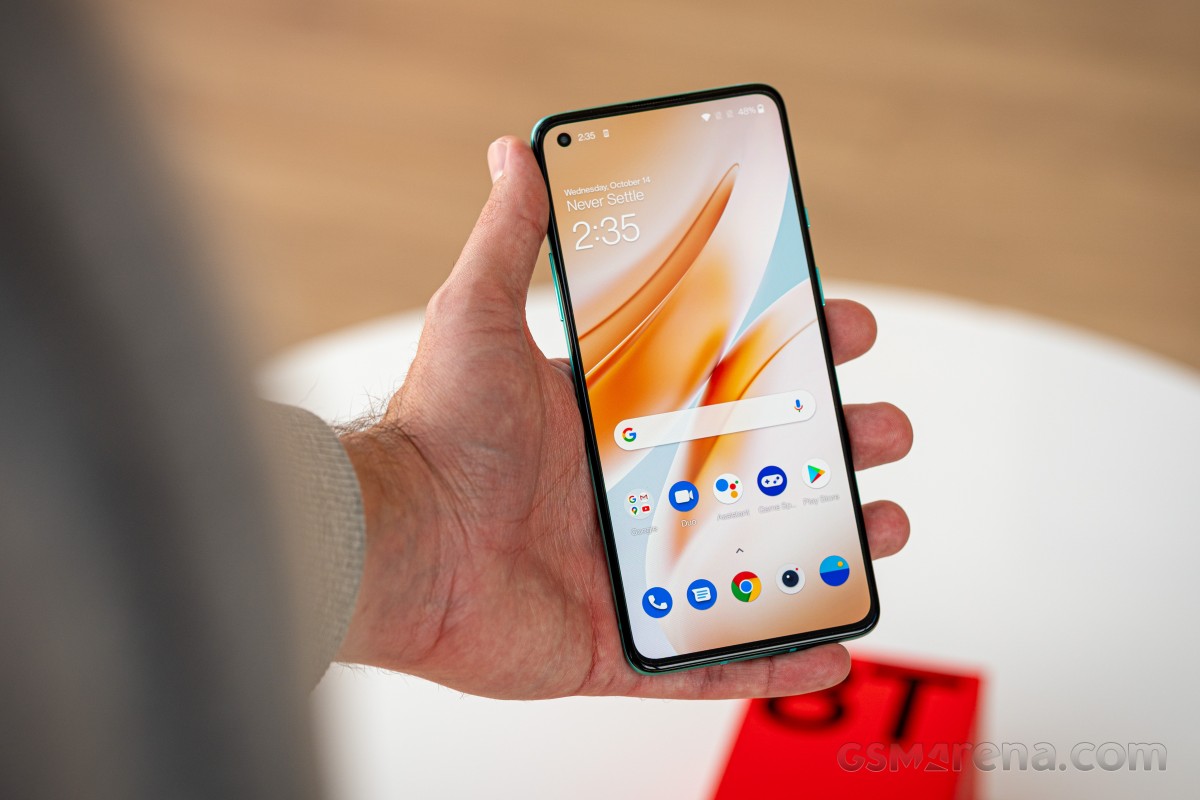 Instead, OnePlus has turned to Samsung for inspiration, with a design that is focused on accessibility by shifting UI items towards the bottom half of the display. You don't have to adjust your grip or use two hands to access the content at the top of the phone's tall display. The top half of the screen is filled with negative space and oversized headings typeface.
Since this new design language is only built into a handful of apps, it doesn't quite make as dramatic of a difference to your everyday usability as you'd hope for. One change you will notice everywhere is the new optional font - OnePlus Sans - which replaces the previous OnePlus Slate. Sans is a much lighter font than both Slate and Roboto, and some may not prefer it for that reason as legibility would be reduced for those with poor eyesight.
If you like lighter typography, though, you will enjoy this change. OnePlus Sans is quite nice with a fresh and modern aesthetic that deviates from the more rounded typeface you normally find on most devices. But that's entirely subjective, so your mileage will vary.
A prime example of the new design layout is the Settings app. The first thing you'll notice is the massive typeface for the app title in the top left corner of the display. That is followed by a considerable amount of negative space while the first menu item appears nearly two thirds down the screen. The advantage of this should be clear; the topmost item on the screen is now right underneath your thumb.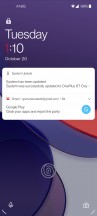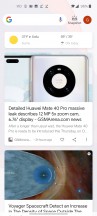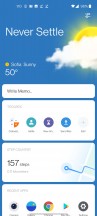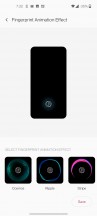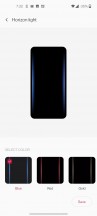 Lockscreen • Google Page • OnePlus tools screen • Customizations • Customizations
OnePlus uses this design language across several of its first-party apps, including Gallery, Calculator, Clock, Weather, and Recorder. However, some of the other apps don't receive the same treatment. The File Manager app is still the same as it was before. The Camera app is also largely unchanged. As for the Phone, Contacts, and Messages apps, we will get to those briefly as they have their own story.
Another significant addition to OxygenOS 11 is an always-on display, a feature that has been a long time coming. You can now choose to have the previously available Ambient display be permanently shown or within a certain period. You have all the new clock options that were introduced in the recent version of OxygenOS 10 (including Horizon light) along with a couple of new ones for OxygenOS 11.
One of these is called Insight, and it will show you how often you unlocked and used your phone during the day, perhaps to make you more mindful of the fact.
The other one is Canvas, which creates a simple outline of portrait photos in your gallery. Because it's just an outline of the person's face or body, it doesn't consume many resources. When you wake up the phone, the outline turns into the actual photo.
The last one is Bitmoji, which is made in collaboration with Snapchat, and will show an outline of your Bitmoji avatar as AOD, and the avatar will change through the course of the day.
Canvas and Bitmoji won't be available at launch and will be arriving in a later update.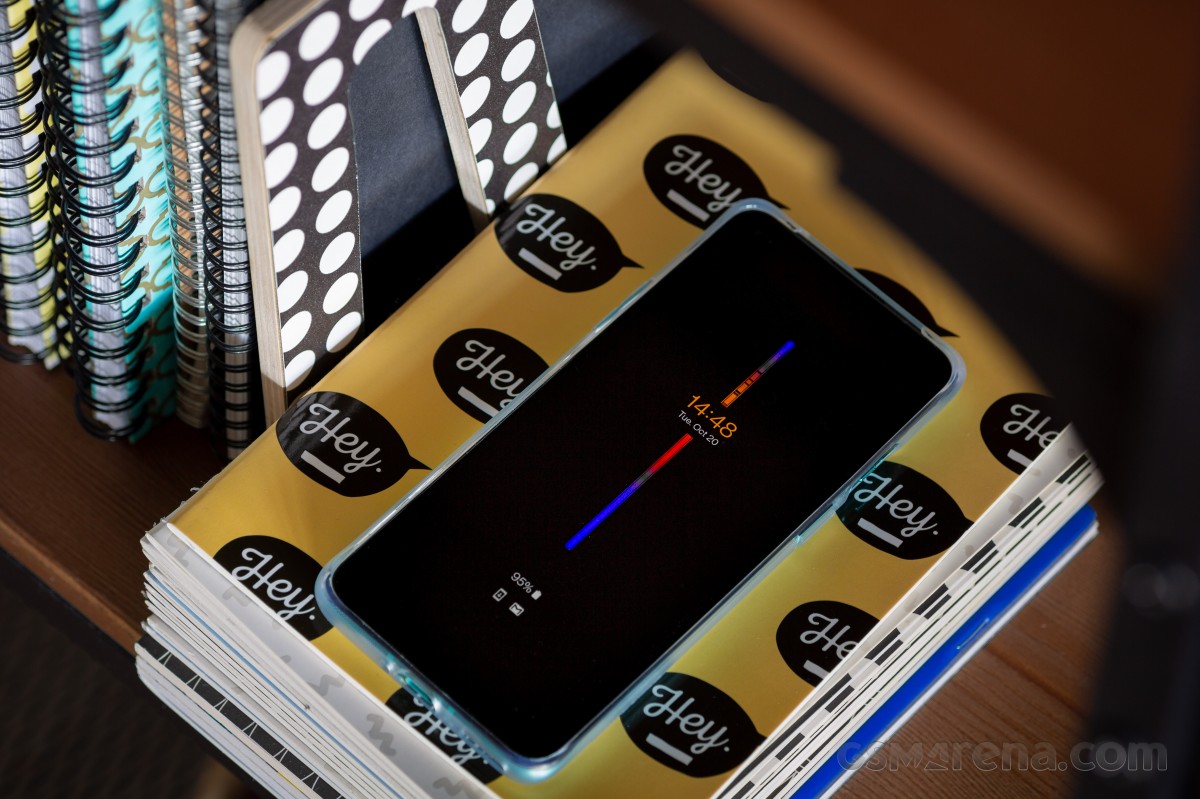 OnePlus has also slightly altered how dark mode works in OxygenOS 11. Instead of being part of the themes menu under Customization, it's now a straightforward dark mode option under Display settings. This also means you can now set the dark mode to work according to a schedule - from sunset to sunrise or during a custom time range.
You can also force apps that don't otherwise support dark mode to have a dark UI. This can cause apps to look weird sometimes, so it's not something you'd want to enable for everything. Also, some apps have their own dark mode that may not necessarily sync with the OS option. You may want to check for that first and use it instead of forcing it through OxygenOS.
Here are some other notable features that are part of Oxygen OS under the "Utilities" menu in the Settings. The first is called Quick Launch and is accessed through the fingerprint scanner. If you unlock the phone and keep holding your finger, a carousel will pop up. From here, you can drag your finger to a set of customizable shortcuts or apps.
Oxygen OS supports dual instances of supported apps in its Parallel Apps feature. You can use it to manage a second account on Facebook, Snapchat, WhatsApp, WeChat, or any other app that may not support multiple logins.
App locker will block selected apps from being used until you enter the phone's passcode or a fingerprint. This isn't to be confused with "Hidden Space," which is a sneaky way of hiding apps in the launcher.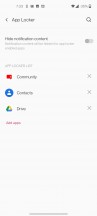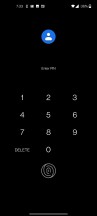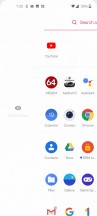 App Locker • Unlock app • Hidden Space
If you do a lot of mobile gaming, Oxygen OS has its own game-optimizer tool called Game Space. Suppose you want to go all-in on your gaming experience. In that case, Fnatic mode will block all notifications, restrict background activity, and even disable the second SIM to ensure that all resources will go to the game.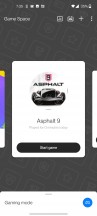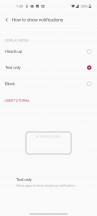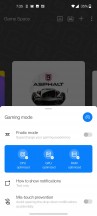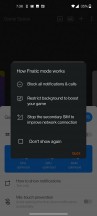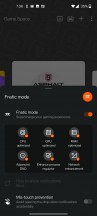 Game Space • In-game notification settings • Fnatic mode
OnePlus has peppered several minor changes throughout the OS. OS dialog boxes appear at the bottom of the screen instead of the middle, making them easier to access. In Bluetooth settings, you now get a list of all the codecs that the connected audio device supports instead of a simple HD audio toggle, so you can switch between any of the supported codecs without having to dig through the developer settings.
One thing we do like in Android 11 is that you can now finally enable airplane mode, and it won't disable your Bluetooth. So if you have headphones or a smartwatch paired to your phone and get on a flight, enabling airplane mode will keep them connected while only disabling Wi-Fi and cellular data.
Those are most of the changes we discovered in OxygenOS 11. As we mentioned before, it is based on Android 11, which means it also carries over many of the features that we discussed in our Android 11 review. This includes things like Conversations, Bubbles, Device controls, notification history, and new permission features.
At the time of writing, there's still not sufficient support for Bubbles outside of a handful of apps, and even the apps that we enabled the feature for only occasionally showed bubbles.
Telegram, for instance, would only show bubbles for chats when the phone was in full-screen video mode but not otherwise. WhatsApp would never show bubbles. So far, this feature hasn't gone as well as we had hoped.
Finally, we have to note that OnePlus 8T comes with the Google versions of the Phone, Contacts, and Messages apps instead of OnePlus' own. We have seen OnePlus do this before on the Nord, and it makes just as little sense on the OnePlus 8T as it did on the Nord. Google's versions of these apps are worse across the board, and we are sure even Google would admit that. Yet, OnePlus has decided to pick them over its own superior apps.
We do think OxygenOS 11 is a good update overall to an excellent operating system. Sure, it's not stock Android UI anymore - some may argue that it hasn't been for a long time now - but it looks great, nonetheless. And even though OnePlus may have taken a bit too much inspiration from Samsung's OneUI, the change is for the better as the new UI is better looking and easier to use. It looks even better than Samsung's OneUI, so OnePlus was careful to borrow just the good parts.
Performance and benchmarks
The OnePlus 8T is powered by the same Snapdragon 865 chipset as the OnePlus 8 and 8 Pro. It also offers the same two memory options, 8GB or 12GB of LPDDR4X. However, for storage, OnePlus has upgraded to the newer and faster UFS 3.1. That's up from the UFS 3.0 used on the OnePlus 8 series. You get that in a choice of 128GB or 256GB.
The Oxygen performance on the OnePlus 8T is buttery-smooth. The combination of a powerful chipset, fast storage and memory, and a high refresh rate display is a marriage made in heaven, and the phone is an absolute blast to operate.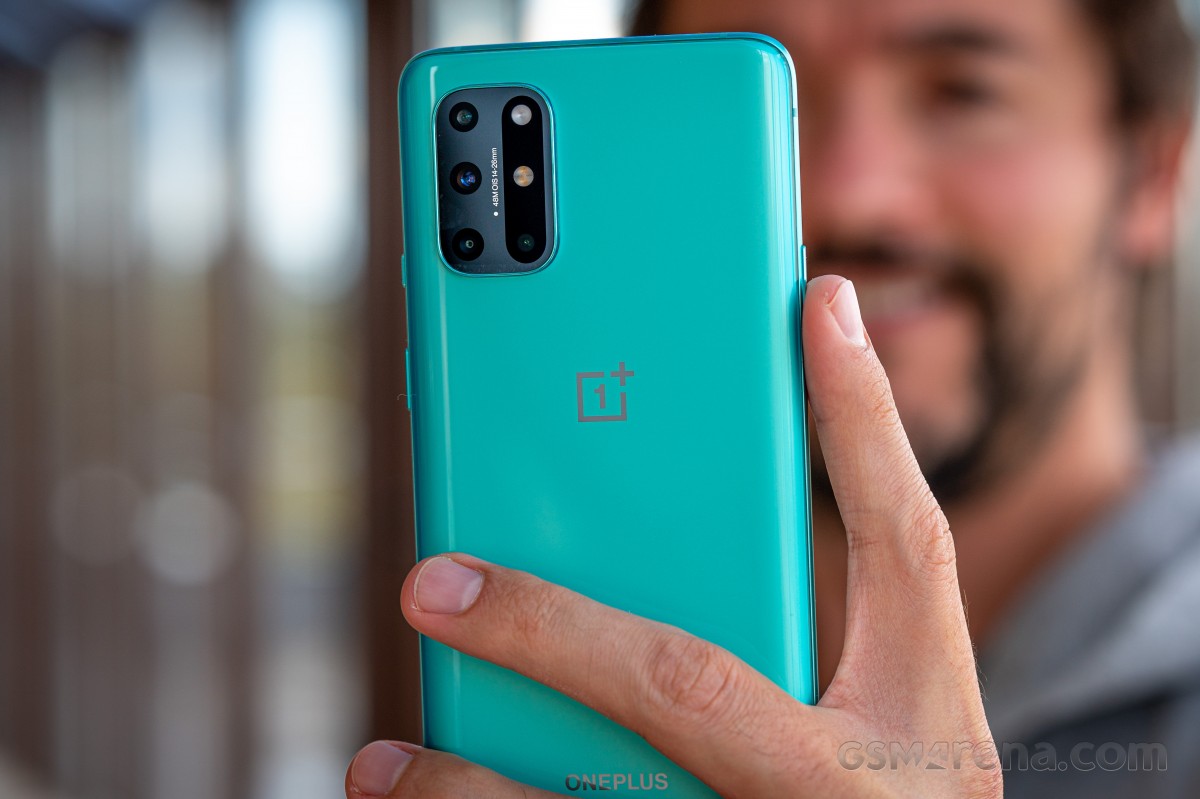 The OnePlus 8T scores a bit lower than its S865 peers on the Geekbench test, but it is a mighty performer, nevertheless.
GeekBench 5.1 (multi-core)
Higher is better
OnePlus 8
3399
OnePlus 8 Pro (120Hz, 1440p)
3374
Xiaomi Mi 10 Pro 5G
3331
Xiaomi Mi 10T Pro
3311
Asus Zenfone 7 Pro
3302
Sony Xperia 5 II
3301
Samsung Galaxy S20 FE
3296
Huawei P40 Pro
3197
Realme X50 Pro
3175
OnePlus 8T
3126
OnePlus 7T
2858
OnePlus 7T Pro
2803
Xiaomi Mi 10 Lite 5G
1927
Poco X3 NFC
1777
GeekBench 5.1 (single-core)
Higher is better
Asus Zenfone 7 Pro
996
OnePlus 8
919
Realme X50 Pro
911
Samsung Galaxy S20 FE
906
Xiaomi Mi 10 Pro 5G
905
OnePlus 8 Pro (120Hz, 1440p)
902
Xiaomi Mi 10T Pro
901
OnePlus 8T
893
Sony Xperia 5 II
890
Huawei P40 Pro
780
OnePlus 7T
776
OnePlus 7T Pro
773
Xiaomi Mi 10 Lite 5G
616
Poco X3 NFC
568
Just a handful of games are allowed to go beyond 60fps, and the GFX Benchmark isn't among those apps.
GFX 3.1 Manhattan (onscreen)
Higher is better
Asus Zenfone 7 Pro
78
Xiaomi Mi 10T Pro
77
Samsung Galaxy S20 FE
77
Xiaomi Mi 10 Pro 5G
75
Sony Xperia 5 II
71
OnePlus 8T
60
Realme X50 Pro
60
OnePlus 7T
59
Huawei P40 Pro
52
OnePlus 8 Pro (120Hz, 1440p)
43
OnePlus 7T Pro
40
Xiaomi Mi 10 Lite 5G
32
Poco X3 NFC
27
GFX 3.1 Car scene (onscreen)
Higher is better
OnePlus 8
46
OnePlus 8T
46
Xiaomi Mi 10T Pro
46
Asus Zenfone 7 Pro
46
Realme X50 Pro
45
Samsung Galaxy S20 FE
45
Xiaomi Mi 10 Pro 5G
42
OnePlus 7T
41
Sony Xperia 5 II
41
Huawei P40 Pro
31
OnePlus 7T Pro
24
OnePlus 8 Pro (120Hz, 1440p)
24
Xiaomi Mi 10 Lite 5G
17
Poco X3 NFC
16
Finally, the OnePlus 8T posted an excellent score on AnTuTu, not that we expected anything else.
AnTuTu 8
Higher is better
Asus Zenfone 7 Pro
602934
Xiaomi Mi 10 Pro 5G
595246
Realme X50 Pro
592447
OnePlus 8T
586000
OnePlus 8 Pro (120Hz, 1440p)
573276
OnePlus 8
564708
Xiaomi Mi 10T Pro
563961
Samsung Galaxy S20 FE
543986
Sony Xperia 5 II
532655
Huawei P40 Pro
496356
OnePlus 7T Pro
493901
OnePlus 7T
485585
Xiaomi Mi 10 Lite 5G
318117
Poco X3 NFC
283750
OnePlus has always had excellent software optimizations, but the company keeps finding ways to shave milliseconds off each interaction with the phone. The final result is an OS that has lightning-fast animations and transitions. Not once does it feel like the phone is slowing you down or getting in the way of whatever it is you want to do. The only thing that can potentially do that is a badly developed third-party application.
With the 60fps cap for most of the games - we can say the phone is overqualified for its screen. It delivers a hiccup-free gaming experience, in addition to having one of the most responsive UI's we've tested to date.