Alternatives
There are still just a few Snapdragon 8 Gen 2 devices out on the market as of writing this review, and the vivo iQOO 11 is one of them. While not necessarily a "gaming" phone per se, it still packs plenty of performance and a very nice feature set. Its highlights include the latest E6, LTPO4, 144Hz AMOLED display with 1800 nits of peak brightness, 10-bit color and HDR10+ certification. Quite a bit nicer than the panel on the Red Magic 8 Pro. Also, among other things, the iQOO 11 packs a dedicated telephoto camera alongside its 50MP Samsung GN5 main snapper. That and optional UFS 4.0 storage, just like the Red Magic 8 Pro.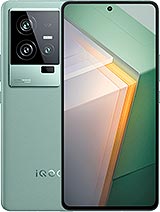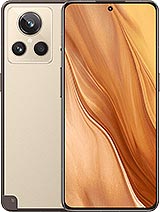 vivo iQOO 11 • Realme GT2 Explorer Master
The Realme GT2 Explorer Master is another intriguing, not strictly "gaming" device worth considering. It has the last-gen Snapdragon 8+ Gen 1 chipset with UFS 3.1 storage but is still plenty fast by modern standards. Its display is quite similar to the Red Magic 8 Pro's, but with the added bonus of HD10+ support. You also get a potent camera setup and 100W fast charging with the GT2 Explorer Master.
But if a gaming phone is what you are after, there are plenty of choices out there, like the Xiaomi Black Shark 5 Pro. You will have to settle for the older still Snapdragon 8 Gen 1 chipset with it, but certain other aspects, like the versatile camera setup with a big 108MP snapper at the helm, might just make up for that. However, we should note that in our testing, the Black Shark 5 Pro didn't do nearly as well in the battery endurance department as the Red Magic 8 Pro.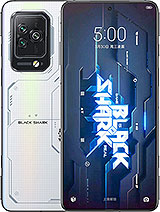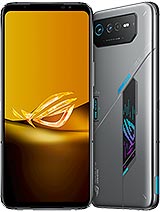 Xiaomi Black Shark 5 Pro • Asus ROG Phone 6D
And, of course, we can't talk about gaming phones without mentioning Asus and the ROG Phone 6 family. While you could go for the vanilla ROG Phone 6 with its Snapdragon 8+ Gen 1 chipset, our slightly unorthodox suggestion would be to save a few bucks and look into the ROG Phone 6D instead. It has all of the same amazing hardware and software features, including ASUS' industry-leading mobile and docked gaming experience, but with a MediaTek Dimensity 9000+ chipset on board. A chip we found to be excellent, too.
Our verdict
There is a lot to like about the nubia Red Magic 8 Pro. It offers the latest and greatest Snapdragon 8 Gen 2 chipset alongside fast UFS 4.0 storage, which translates to an amazingly smooth experience no matter what you task the phone with. Of course, gaming is the bread and butter of the Red Magic line, and the Red Magic 8 Pro excels at it like few others. Not only does it have the raw power to chew through even the heaviest modern titles, but nubia's extra Game Space software layer has gotten better than ever. We found ourselves particularly impressed with how well the Red Magic 8 Pro handles gaming on an external monitor via a display connection or through the excellent Windows game streaming software, both wired and wireless. If excellence in gaming is all you are after, then we have no issue wholeheartedly recommending the Red Magic 8 Pro.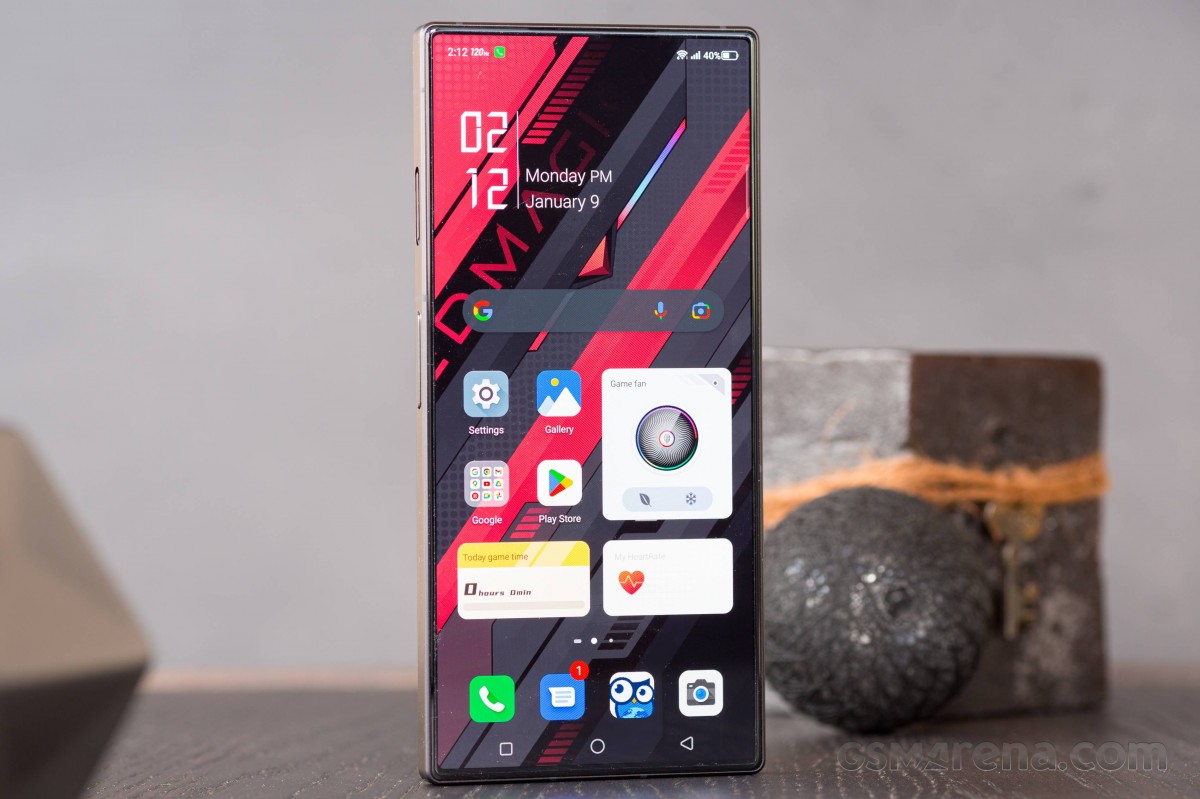 However, as a complete all-around package, it still has some rough edges that are hard to ignore. For instance, despite performing quite admirably, its display is not really on par with the industry's current high-end panels. And while we can live perfectly fine with a 120Hz refresh rate in practice, the lack of things like HDR video support and LTPO are a bit tougher to swallow. Sure, both are "nice to haves" rather than truly essential, but it's these kinds of things that ultimately add up to a great overall smartphone experience. The same goes for the camera. We definitely appreciate the upgrades to the main snapper. Those are evident. But the rest of the camera experience on the Red Magic 8 Pro tends to be lackluster and lacking in both features and performance.
And last but definitely not least, as smooth and feature-rich as it is, Redmagic OS is still a half-translated mess more often than not. Even after the latest Redmagic OS 6 update running on the Red Magic 8 Pro, the state in which a lot of text, menus and options appear in the UI is very poor. Nubia has had plenty of time to address this issue, as we've reported on it for years now, but obviously, the company is not interested in perfecting that aspect for its Western audience.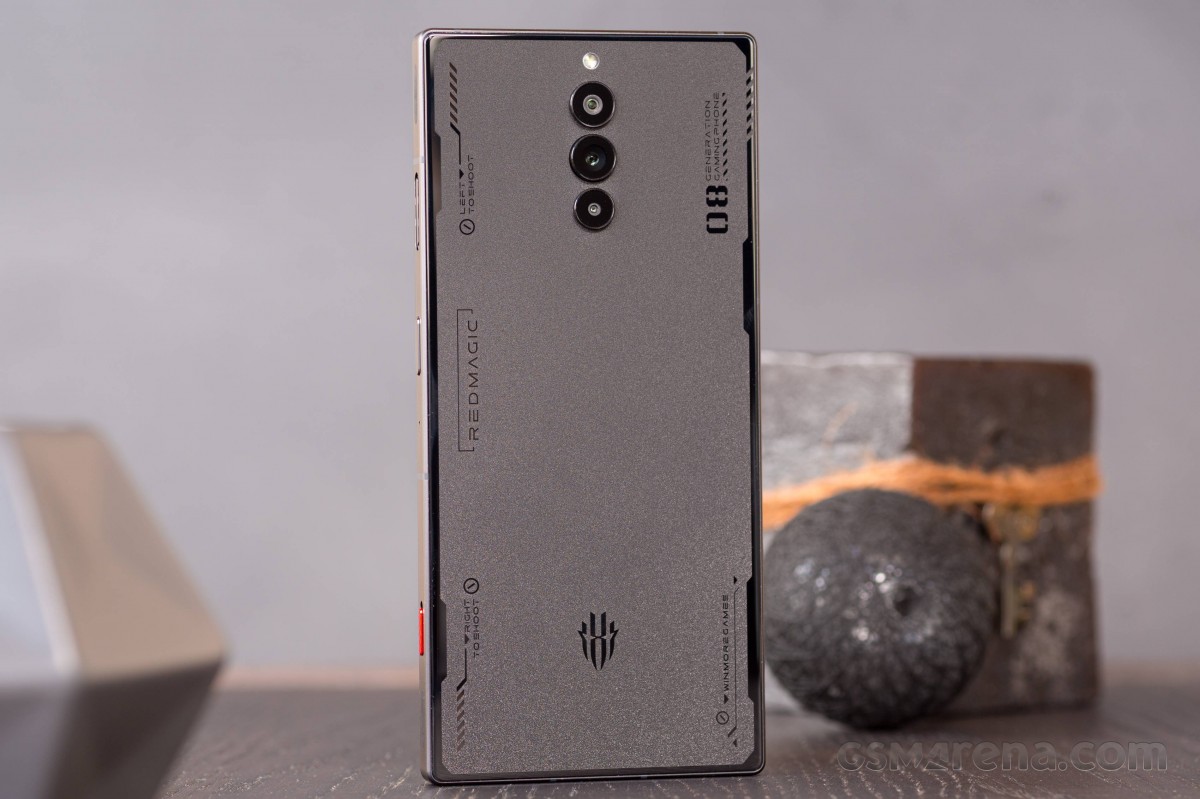 All of this ultimately makes the Red Magic 8 Pro an amazing Android gaming device, and a somewhat compromised Android smartphone.
Pros
The new "square" design is refreshing and appreciated, and the phone is very well made.
Large and fast 120Hz OLED panel, the UD selfie camera is inconspicuous.
Great battery life, fast charging.
Plenty of gaming-oriented features, including pressure-sensitive shoulder triggers.
Flexible and well-executed external display and peripherals gaming experience.
Impressive thermal management during high, sustained loads; the fan helps a lot.
Nice sounding stereo speakers.
Notably improved image quality on the main camera compared to past models.
Cons
While helpful in practice, the internal fan can be quite noisy.
While nice, the display lacks HDR video support, and its refresh rate is not as high nor as dynamic as some of the competition.
Ultrawide camera quality is not very good, while the selfie camera quality is downright bad.
No ingress protection, no microSD card.
The software is still plagued by awkward English translations from Chinese.