The competition
Nothing has done an incredible job with its first-ever smartphone - the Phone (1). We found its screen, performance, camera quality, battery life and charging speed to be up to par and its design and Glyph UI - interesting and useful at the least. The handset starting price is €469 for the 8/128 model and €499 for the 8/256 version - which we consider quite reasonable.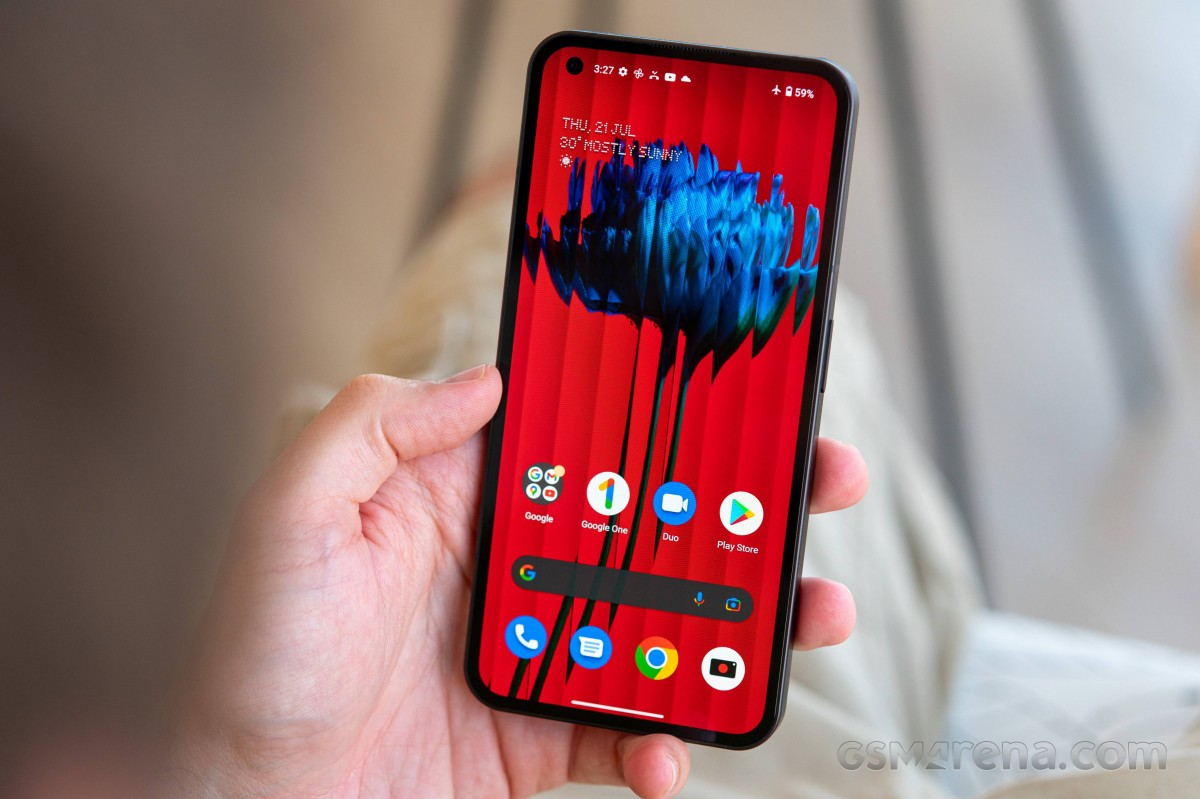 There are quite a few similar offers on the market, and while none of them will offer an alternative to Glyph or a similarly innovative feature, they will surely make you think and weigh your options before choosing the one that's right for you.
Let's start with one of the most obvious choices, one that will probably go out of stock in a couple of months, and that's why now is the best time to get it. Yes, we are talking about the €300 Samsung Galaxy A52s 5G. This Galaxy has the same screen and chipset, equally powerful battery, and similarly capable cameras. The Galaxy A52s design isn't as cool and has no Glyph, obviously, but it is IP67-rated for dust and water resistance, and considering its noticeably lower price, it is an outstanding offer.
Then there is the Poco F4 GT, currently sold at about €499 with the Xiaomi discount. It is one of the best offers for gaming on a budget - the F4 GT packs a large OLED with 120Hz and 1B colors that sits on top of the most current Snapdragon 8 Gen 1 chip. There are dedicated physical gaming buttons on the side, incredibly fast 120W charging, four loudspeakers, and reliable camera performance. If gaming is what you are after, the Poco F4 GT is the phone you get in this price bracket.
The Realme GT Neo 3T is priced at €430, and it also makes for an excellent alternative. It offers a similar screen, a bit faster performance, an even larger battery with fast 80W charging and a bundled power adapter. Its camera department is of lower quality; there is no splash resistance and no Glyph UI. And the interface is Realme UI instead of the clean and snappy Nothing OS. If we had to choose, we'd probably get the Nothing Phone (1) for its cooler design and features.
Finally, we cannot but mention the €399 OnePlus Nord 2T. While its OLED display isn't as snappy at 90Hz, its Dimensity 1300 should be offering better performance. The battery capacity and the camera department closely match the Phone (1). Yes, the Nord 2T price is about €60 lower than the Phone (1), and while it's a theoretically faster phone, you get an inferior design, no Glyph UI, and a slower screen.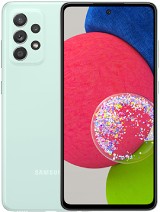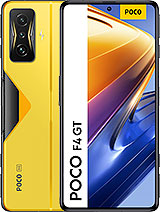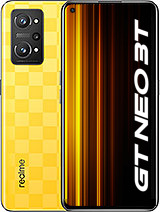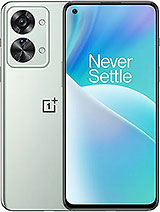 Samsung Galaxy A52s 5G • Xiaomi Poco F4 GT • Realme GT Neo 3T • OnePlus Nord 2T
Our verdict
The Nothing Phone (1) is a smooth start for the maker and presents a great smartphone with a thoughtful pick of features and a pinch of innovation. It is neither the fastest nor the greatest smartphone, but it's fine as it costs half or even less than one.
We have to admit we were skeptical about where the Nothing phone was going during the rumor season, but we couldn't be happier that we were wrong, as things went for the better.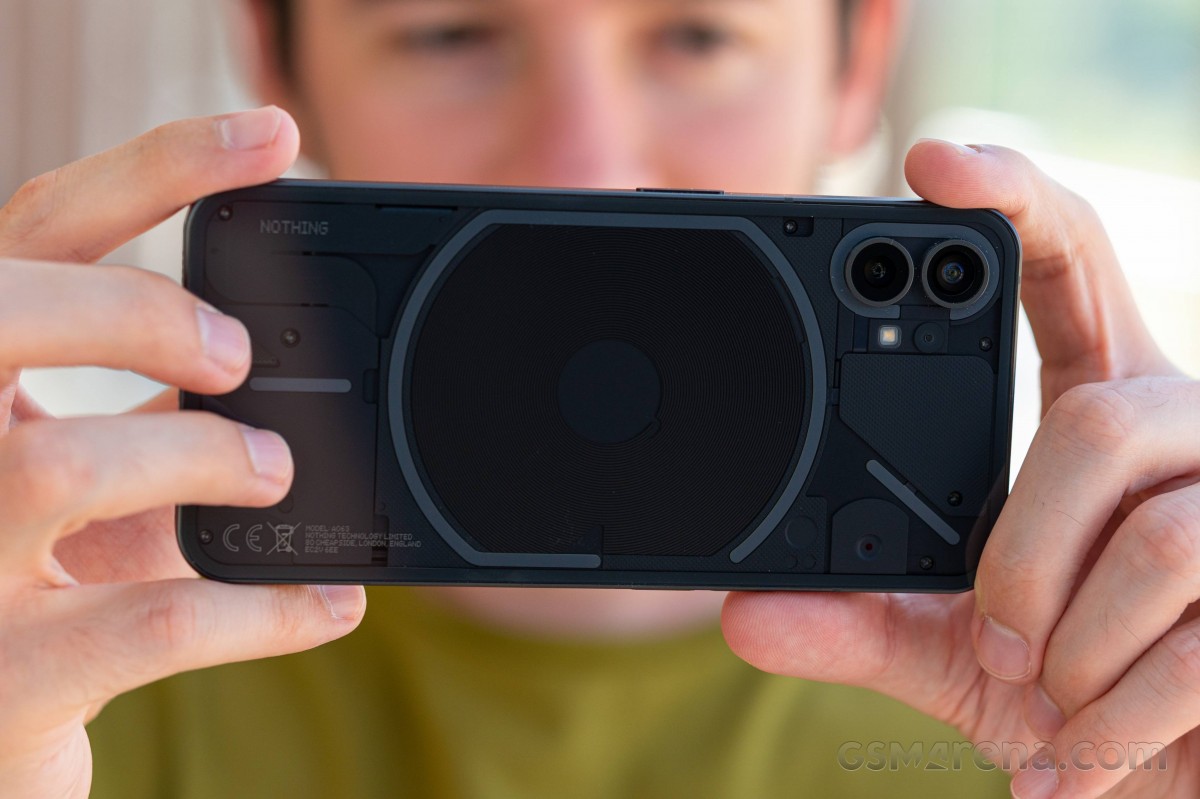 The Nothing Phone (1) impresses with its design and see-through back, and the Glyph UI is more than just a gimmick if you give it a chance. The OLED display is of excellent quality, and once you start using that snappy Android on it, we are sure you will love it just as we did.
Even better, the Nothing Phone (1) offers gaming-friendly performance and great stability, and we found its camera department to be of premium quality.
It is not a phone without issues - the audio quality turned out bad, and the top speaker is rather quiet. We do hope Nothing will fix the audio with its next update.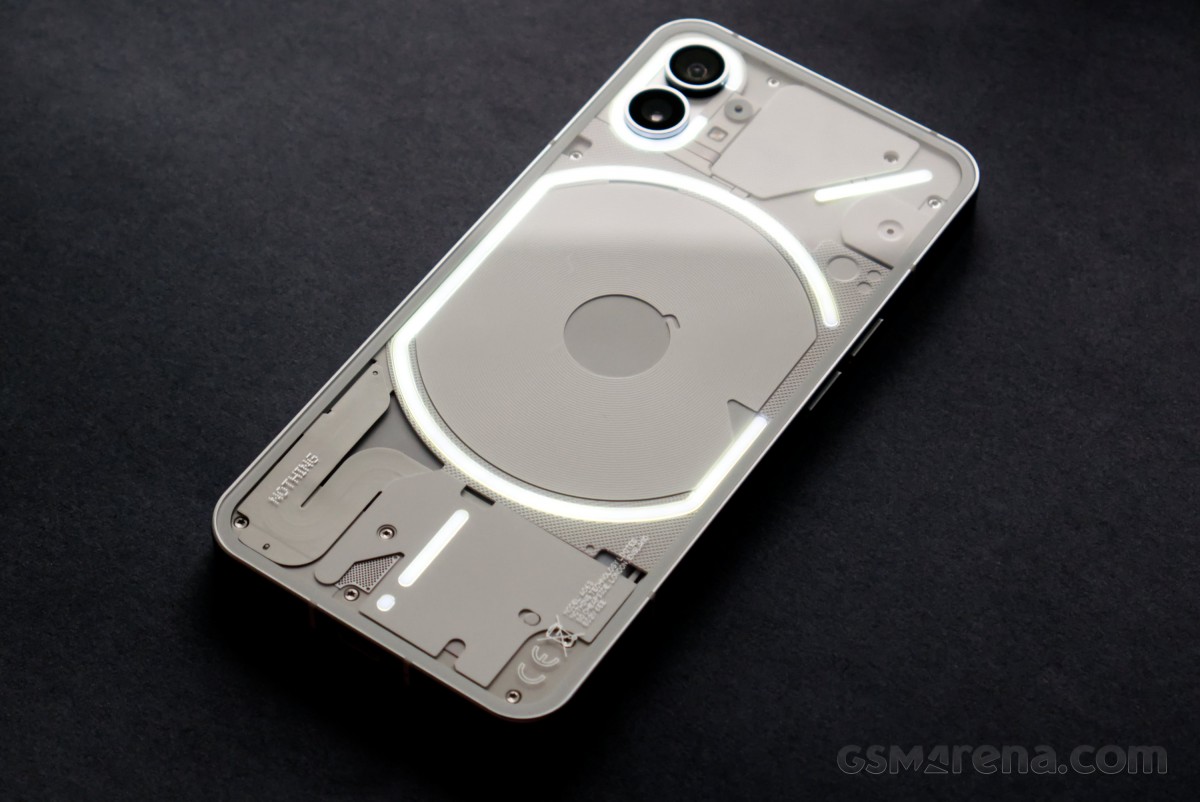 We would have appreciated complete water protection instead of basic splash resistance, too, but maybe this would have cost too much, who knows. We do wish it for the Phone (2).
And speaking of Phone (2), we think the Phone (1) has already paved the way for a series of great phones with snappy performance and unique Glyph backs. The first ever Nothing phone left us with overly positive impressions during its time with us, and even with a few setbacks, it's an amazing launch!
So, we do recommend getting the Nothing Phone (1) for its uniqueness, speed, and camera as they come at a competitive price. Yes, it's not a top-tier phone, but it does feel and behave like one, and while it's not a flagship killer, it sure isn't a glorified mid-ranger either. Good job, Nothing!
Pros
One-of-a-kind glass design with Glyph UI, IP53-rated.
Outstanding HDR OLED, 120Hz, superb color accuracy.
Reliable battery life, fast enough charging.
Up to par performance, great stability.
One of the snappiest Android interpretations.
Excellent main and ultrawide cameras, day and night, photo and video.
Cons
Weak ingress protection.
Horrible headphone audio quality.
Quiet top speaker.
No charger in the box.
Pricing

These are the best offers from our affiliate partners. We may get a commission from qualifying sales.

128GB 8GB RAM
$ 579.99
£ 224.45
256GB 8GB RAM
$ 348.95
£ 289.00
256GB 12GB RAM
$ 499.99
£ 329.00
Show all prices