Samsung's Galaxy Note5 came on the market with a flaw. The flaw was that the S-Pen slot was able to accommodate the stylus when you insert it backwards, but that actually permanently damages the phablet. Users who accidentally inserted the S-Pen backwards realized it got stuck this way.
Samsung didn't exactly design this particular feature to be "dummy proof". Originally such a warning was only found in the user's manual, but the tech giant decided to take an extra step of precaution to label the film on the screen to warn users the pen should not be inserted backwards.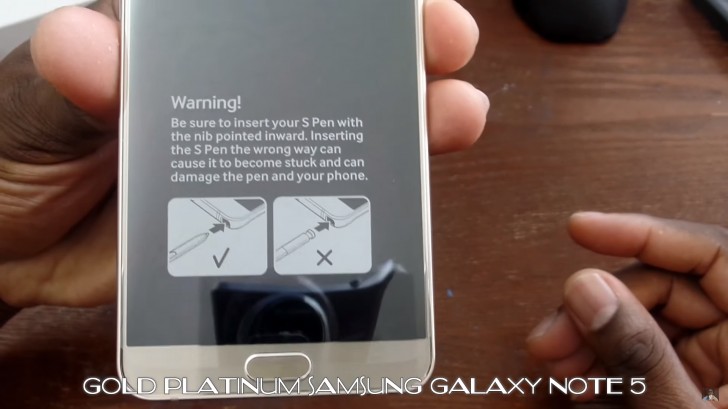 Inserting the S-Pen backwards, and then trying to remove it forcefully can damage the sensor that detects when the stylus is removed.
There is a way to remove a jammed pen, it requires you to insert a strip of paper to lift the clip that is keeping the S-Pen stuck.
?
Poor design but expensive!
i
Nah, I am not, you won't understand wrong/right, I don't expect you to anyway sunshine :)
expensive but poor design.
ADVERTISEMENT