No-nonsense dual camera on the back, 16MP selfies
For the go-to cameraphone in Nokia's current lineup that the X30 is, the number of image capture modules on it doesn't impress. It only has two cameras on its back, joined by a selfie camera.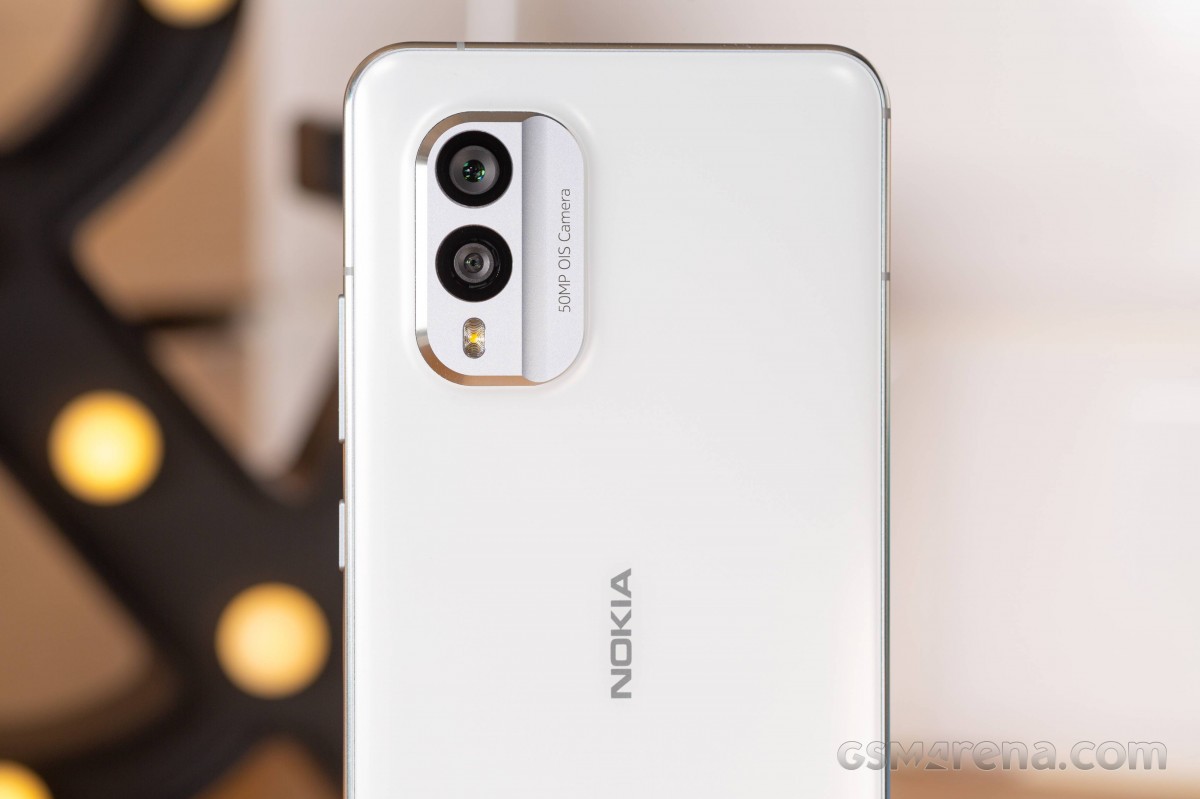 The main camera on the X30 is based on the Samsung GN5 sensor - a 1/1.56" unit with a 50MP nominal resolution, 1.0µm pixels, and a Tetrapixel filter array. It's the same imager found on the Galaxy S22, only here its paired with a different lens - the specs read an f/1.9 aperture, and from the EXIF data, we're getting a 24mm equivalent focal length (it's f/1.8 and 23mm on the Galaxy). Different as it may be, the lens is still stabilized, a fact that's advertised on the camera bump.
The ultrawide camera uses the OmniVision OV13B1 sensor - a conventional design (as in, non-Tetrapixel/Quad Bayer) with a 1/3.06" optical format and 13 million 1.12µm pixels. The lens in front of it covers a 123-degree field of view and has an f/2.4 aperture. Its focus is fixed, unfortunately.
That's it - no telephoto, no depth sensor, not even a macro camera.
OmniVision is also in charge of selfies, courtesy of the OV16A1 sensor - this one is apparently a 4-cell design (OV's name for Quad Bayer) with a 1/3.06" optical format, a 16MP nominal resolution, and a 1.0µm pixel pitch.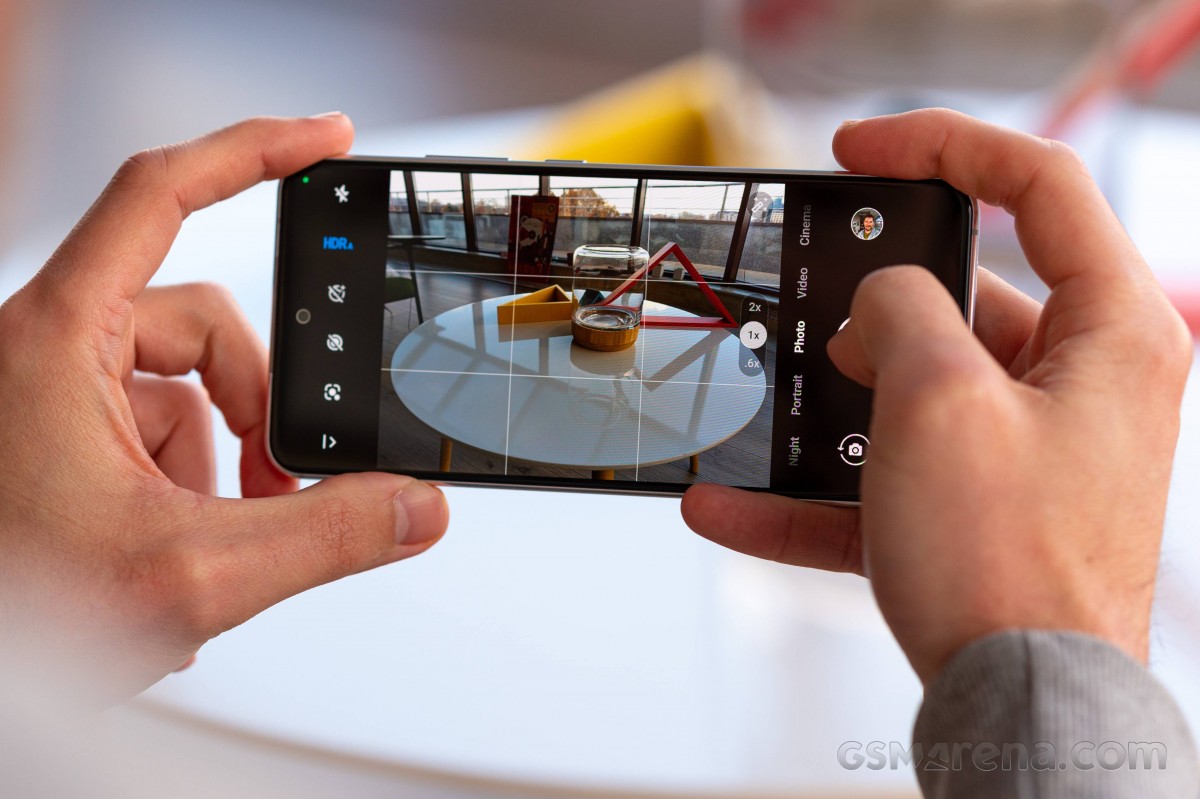 The camera app is one of the few custom apps on the Android One Nokia X30. It's been slightly redesigned coming from the G21, but there's not a world of difference between it and any other camera app - as is to be expected.
It's business as usual - side swipes on the viewfinder change modes one by one, and you can change multiple ones at a type by swiping on the actual mode selector. A 'More' pane at the far left holds extra modes as well as the 'Edit' button that lets you rearrange things. Swiping down on the viewfinder brings a shade of quick settings, not unlike the global ones, and from there you can go into the full settings menu.
There's a Pro mode, which you can access from the 'More' tab or simply by swiping up on the shutter button when in regular Photo mode. It does let you adjust exposure, focus and white balance, but is only available for the main camera and lacks niceties like focus peaking, histogram or zebras.
Daylight image quality
Daylight photos from the Nokia X30 are a mixed bag. In our experience, its main camera is consistently off with its white balance, introducing a yellowish-green cast - outdoors and indoors alike. Saturation is good; it's just that these aren't the correct colors.
Dynamic range is nicely wide, and the extremes are well developed without sacrificing contrast. Detail levels are very good, but the rendition of detail can be a bit jagged, and some noise grain is also readily observable.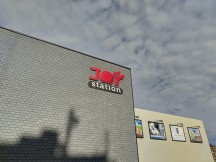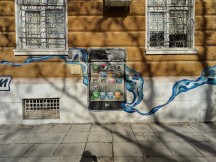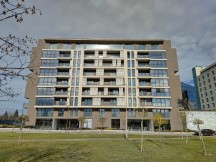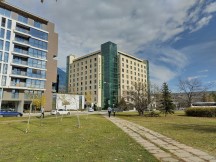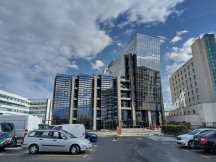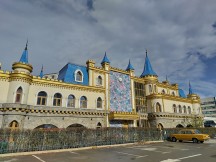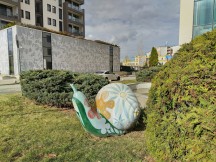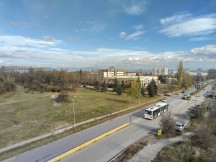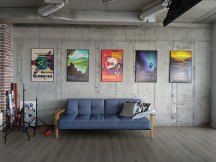 Daylight samples, main camera (1x)
In the absence of a standalone closeup camera, we took some shots up close with the main camera, and it does a solid job. It focuses close enough, and we'd take these results over a 2MP 'macro' camera's output any day of the week - detail is plenty, the background blurs nicely, and you get that main camera quality (even if that's not exactly perfect, as established).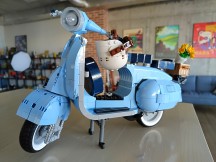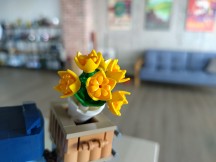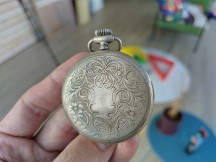 Daylight samples, main camera (1x)
The full-res 50MP mode and the 2x zoom results can be examined in parallel, from a per-pixel detail perspective at least. Essentially, you can shoot in 50MP and choose your framing after the fact - you'll get the same results for purposes practical. That detail isn't as crisp as you may like, and the phone applies heavy sharpening to try and make up for it. Global properties are unchanged from the 12.5MP images at 1x zoom.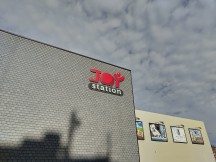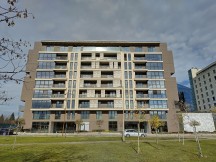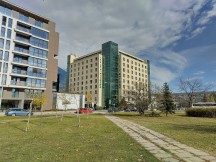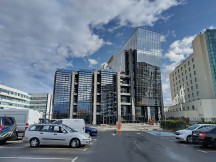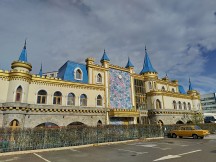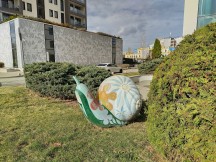 Daylight samples, main camera (1x), 50MP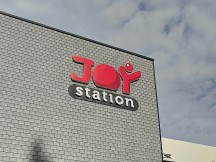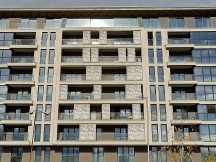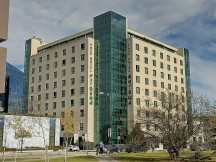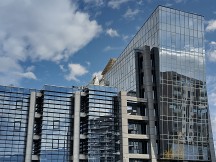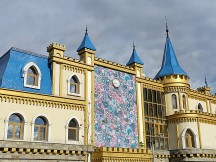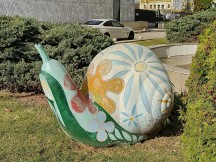 Daylight samples, main camera (2x zoom)
With the bar set somewhat low then, the ultrawide camera managed to beat expectations. It performed markedly better with white balance returning much truer hues, if a bit heavy on the saturation. Dynamic range leaves little grounds for complaint.
There's one peculiarity we hadn't seen before that got illuminated by the low-light samples and had us looking at the daylight ones with extra attention. You see, the X30 actually does composite images when you shoot at 0.6x and have a reasonably distant subject. It sources the center of the frame from the main camera, filling in the periphery from the ultrawide.
It's no wonder there's a noticeable divide between the uncharacteristically sharp center and softer outer portion of the images. We say it's noticeable, but until the low-light photos opened our eyes, we were willing to dismiss it as just the usual corner softness that's fairly typical of ultrawides. Ultimately, the net result is very nice 'ultrawide' images.
We're left pondering how and why the ultrawide photos and the ones from the main camera can differ so much in white balance, when such a big chunk of the ultrawide pixels in fact come from the main camera.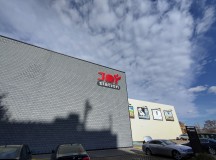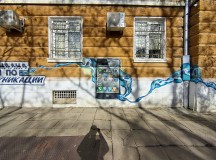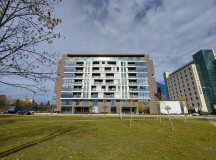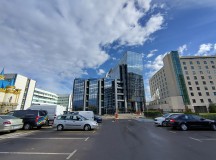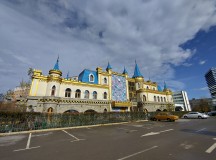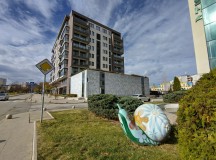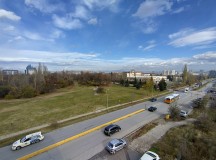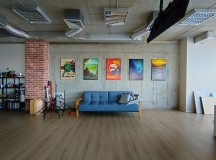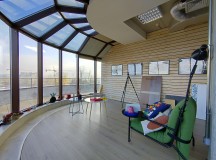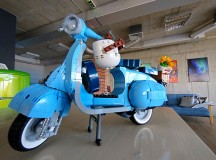 Daylight samples, ultrawide camera
Low-light image quality
After dark, the X30's main camera picks up some speed. That is to say, after an unconvincing performance in good light, it stands up very well to competition when light levels drop. Its auto white balance returns truer colors, dynamic range is wide, and exposures are bright - perhaps too bright. That does result in extra noise in the night sky or other deep shadows, which the phone insists on boosting a little too much. With any reasonable amount of light, however, you'd be getting pretty good sharpness and detail.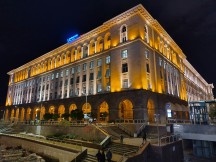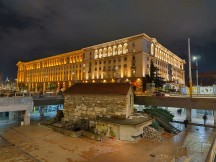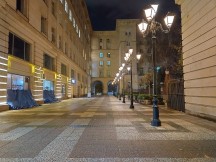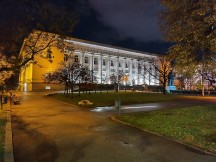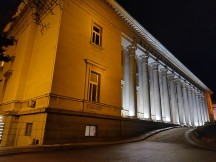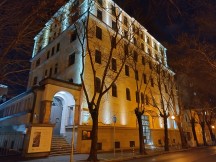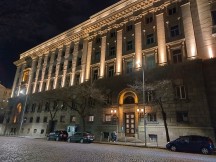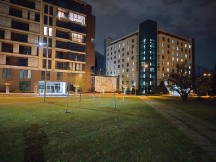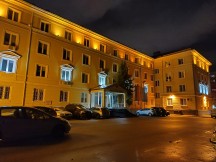 Low-light samples, main camera (1x)
Night mode can work somewhat counter-intuitively - we generally got darker exposures that way, which is а good thing in this case. Lower midtones are sharper and better detailed (if a little grainy) in Night mode, while the black of the night sky is blacker, with no artificial brightening. The highlights are toned down gently, too, minimizing the blown-out areas around light sources.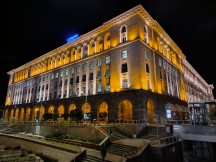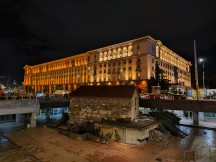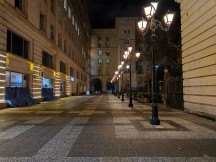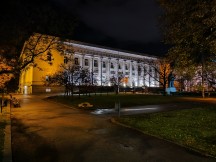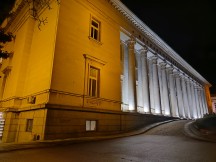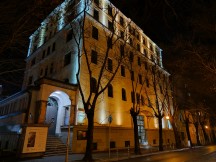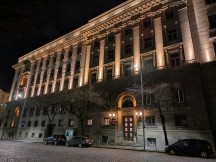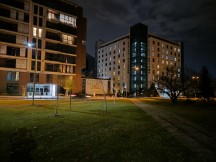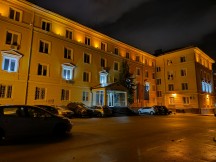 Low-light samples, main camera (1x), Night mode
There's a few flavors of low-light processing on the Nokia X30, by the way. The Night mode mode in the carousel has a further four-position selector, where you can choose between, well, 'Night mode', 'Dark Vision', and 'Tripod mode', with an extra 'Auto' option that can do the choosing for you. Dark Vision is for extremely dark scenes when shooting handled, while Tripod mode allows for super long exposures (we got up to 33s) when the phone is externally stabilized.
Dark Vision was of little benefit for general shooting and gave us images with sharp contrast and harshly blown-out highlights.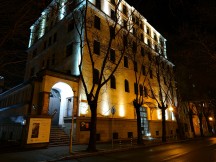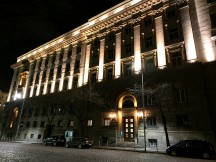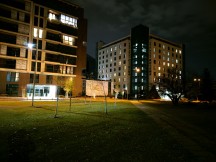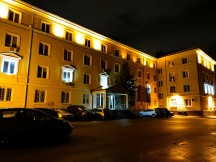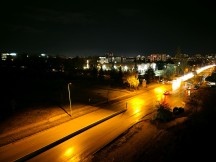 Low-light samples, main camera (1x), Dark Vision
Tripod mode can give you marginally better results than the hand-held Night mode, but the added capture time, plus the requirement for coming up with a means of supporting the phone make it a hard sell. Still, if you're shooting from outside your balcony and the tripod is already there, it's not going to hurt.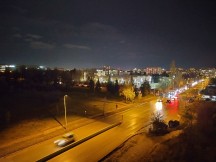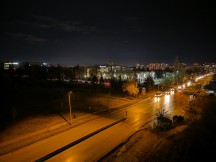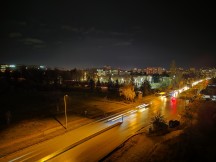 Low-light samples, main camera (1x): Photo • Night mode • Tripod mode
At the 2x zoom level, you'd be getting quite usable shots - of course, so long as you don't expect miracles. We'd recommend sticking to Night mode for these as well, as it returns sharper and more detailed shots with more balanced exposure and wider dynamic range.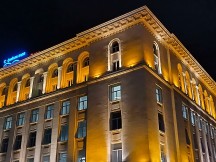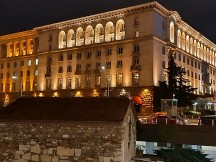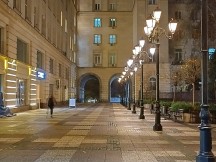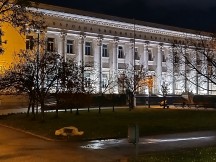 Low-light samples, main camera (2x zoom)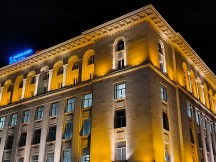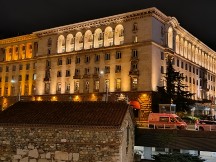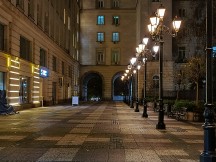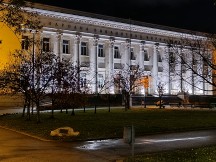 Low-light samples, main camera (2x zoom), Night mode
The ultrawide images shot at night are more than a little fascinating to pixel-peep. We already talked about it in the daylight section, but it's the nighttime samples that even got us thinking about it - these are composites. As such, they are very sharp and detailed in the middle, particularly compared to ultrawides on phone in the same price bracket, but notably less so where it's the actual ultrawide camera capturing the pixels. The center is quite grainy, admittedly, but grain and detail is better than general softness.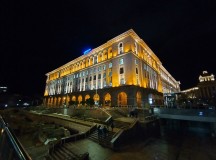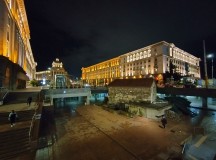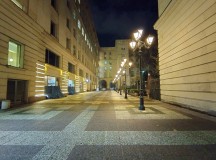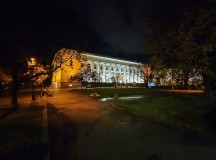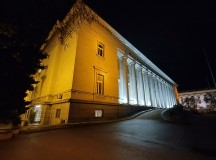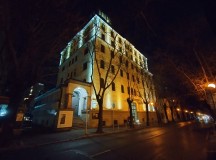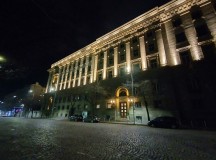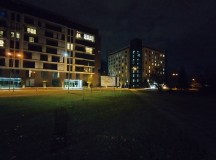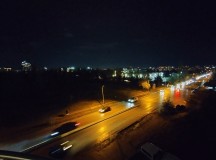 Low-light samples, ultrawide camera (0.6x)
Night mode at the ultrawide zoom level appears to be working with the ultrawide camera only and produces photos that are uniformly sharp (or, rather, uniformly soft) across the frame. We're not seeing appreciable benefits in dynamic range or any other area, so we'd stick to Photo mode for our ultrawide shots.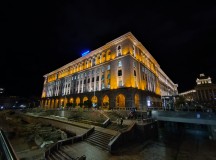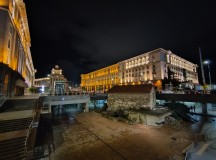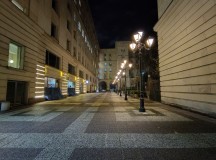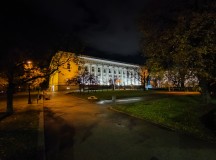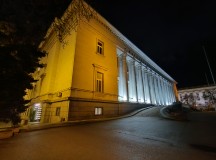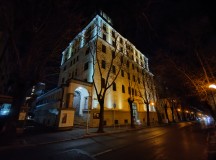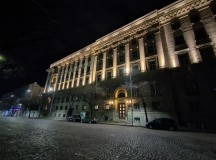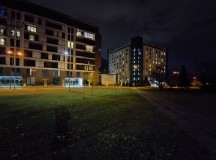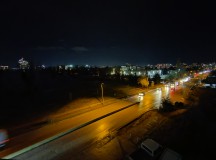 Low-light samples, ultrawide camera (0.6x), Night mode
Once you're done with the real-world samples, head over to our Photo compare tool to see how the Nokia X30 stacks up against the competition.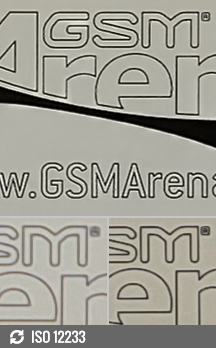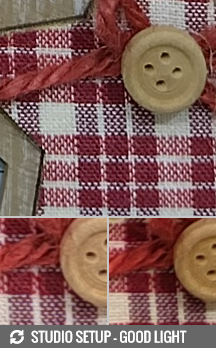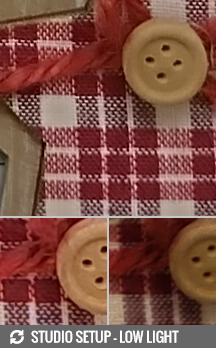 Nokia X30 against the Galaxy A53 and the Nothing phone (1) in our Photo compare tool
Portrait mode
Portrait mode on the X30 works at the main camera's native zoom level - there's no digital zoom applied like some other phones do. Generally speaking, subject detection is very good, and the blur level is very natural-looking. Edge cases like complex obstructions in front of your subject will confuse the X30, of course. Dynamic range is excellent, so even harsh lighting is no issue, and the X30 will competently expose your subject's face, while keeping highlights in check.
Selfies
Selfies are captured at 4MP by default, but you get to enable a 16MP mode from the pull-down toggle menu. Neither is a great option because 4MP feels like too little, while the 16MP mode captured on this Quad Bayer sensor doesn't really resolve 16MP of detail.
The photos have a nicely wide dynamic range and pleasing color rendition with lifelike skin tones, though we'd still blame the auto-white balance for a faint green tint. Detail is alright for a 4MP shot, and it's likely enough for purposes practical; it's just that we're better used to the crispiness of 12MP selfies. The usual amount of noise can also be seen.
The 16MP shots don't change anything in terms of global parameters - viewed side by side at fit-to-screen magnification these are essentially the same shots. On a pixel level, you'd be looking at a blotchier, larger version of the pixels above - we reckon these are just upscaled from the 4MP versions with some sharpening on top.
The portrait selfies lose the HDR action even though the original filenames have it. Complexly lit scenes will have correct exposure on your face but blown highlights, which is ultimately the right thing to do when no HDR is present. Subject detection is mostly good, but there are scenes where we ended up with our ears blurred away - not bad, not infallible.
Video recording
One of the major blemishes in the X30's spec sheet is the lack of 4K video recording. That's partly on Qualcomm for its anti-consumer segmentation practices that left the SD695 with no 4K recording capability and partly on Nokia for going with that specific chipset. In any case, the end result is that the phone peaks at 1080p video recording, though it does at least support 60fps on top of the standard 30fps. These modes are supported across all three cameras, so at least that's something.
Only the h.264 codec is available for encoding, but with the lack of high-res modes, you probably don't need more efficient solutions anyway. 1080p30 footage gets around 20Mbps of bit rate (on the high side of average), while the 60fps version is around 30Mbps. Audio is recorded in stereo, and the bit rate is 96kbps. Stabilization is available on all cameras but only at 30fps, while the ultrawide gets an additional 'Ultra steady' mode.
The main camera footage at 1080p30 isn't too great. Dynamic range is limited, and colors are off, as we observed in stills. Detail is above average for 1080p, but it's still 1080p. The 60fps footage is softer and has an interlaced look to it.
The ultrawide camera's 1080p30 capture is more likable in terms of color, and the high sharpness makes us fairly confident there's some of that composite action going on as well. Dynamic range remains pretty narrow, however.
Stabilization is okay at best on the main camera of the X30. Walking tends to introduce some level of shake, and some focus hunting can be observed too, but panning is trouble-free.
The main camera stays out of the way for 0.6x capture when the stabilization is engaged, as best as we can tell, so you'd be looking at slightly lower quality. The stabilization itself, on the other hand, is very good - with no AF, there's no focus hunting and the shorter focal length is inherently easier on the shake.
Low-light video quality is straight-up poor on the main camera, and even more so on the ultrawide.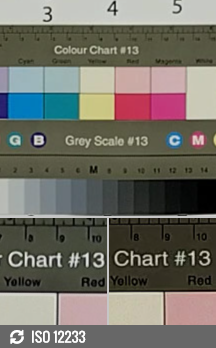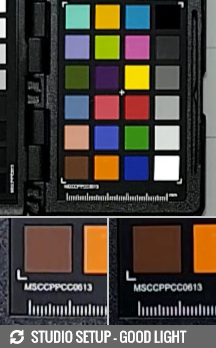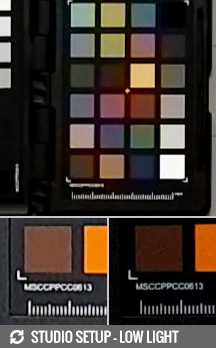 Nokia X30 against the Galaxy A53 and the Nothing phone (1) in our Video compare tool