Outgrowing the mold
Microsoft Lumia 640 review: Outgrowing the mold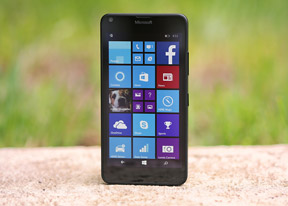 Introduction
Low-end Lumias dominate the Windows Phone market but aren't prestigious. To fix this, Microsoft crafted the Lumia 640 Trojan horse - a capable mid-ranger hiding behind an undeservedly low model number. It comes with pick-and-choose LTE and dual-SIM connectivity, a camera that punches above its weight and a quality screen. Slowly but steadily, Microsoft is commencing its push into the mid-range, which for now is owned by Android.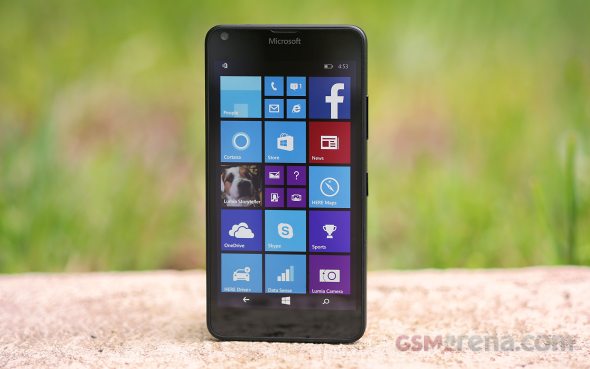 The Lumia 6-series began life as the lowest rung of the ladder. Since then Microsoft has extended the ladder with the 5 and 4 series. To live up to its new standing in life, the Lumia 640 brings an HD screen and a 1080p video camera, which were traditional weak spots for the sixes - WVGA screen and 480p video was the norm.
Those are indeed the highlights of this phone. The 5" IPS panel is nearly as sharp as an iPhone Retina display and boasts ClearBlack (a filter that reduces glare) and Gorilla Glass 3. The 8MP camera with 1080p video matches the iPhone 6 on paper, though we'll see if the tiny sensor lives up to that promise.
Key features
5" 16M-color ClearBlack IPS LCD display of 720p resolution, Gorilla Glass 3
Qualcomm Snapdragon 400 chipset with quad-core 1.2 GHz Cortex-A7 processor, Adreno 305 GPU and 1GB of RAM
Windows Phone 8.1 OS with Lumia Denim; updateable to Windows 10
Optional dual-SIM; optional LTE
8MP autofocus camera with 1080p@30fps video recording; 1MP/720p selfie camera
8GB of inbuilt storage, expandable via a microSD card slot up to 128GB
Active noise cancellation with a dedicated mic
FM Radio with RDS
Li-Ion 2,500mAh battery
Main disadvantages
No headset included in the retail package
Cheaper Lumias get the same Snapdragon 400 chipset
Only 3GB of internal storage left for the user
The comparisons to the iPhone are more aspirational than anything, a more realistic comparison will be with the likes of Moto E (2015) and Moto G (2014). The Microsoft Lumia 640 is in their price bracket (depending on the connectivity setup) and has the edge in screen, camera and battery challenges.
Despite its popularity, the Snapdragon 400 chipset is clearly showing its age. Windows Phone isn't as demanding as Android though, the one area that will really strain the chipset is games - Adreno 305 on a 720p screen is a bit of a stretch. We'll see what the benchmarks have to say about that.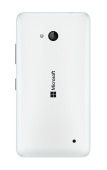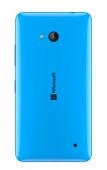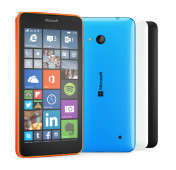 Microsoft Lumia 640 official images
The "Lumia 640" is really three different devices. The base device has two SIM slots and 3G connectivity, but there are LTE-enabled versions with one or two SIM slots. We have the single-SIM LTE version with us, but connectivity aside the review covers all 5" 640s.
The Microsoft Lumia 640 is shaping up as a capable, lower-cost alternative to the Lumia 730 and 830. Those boast Carl Zeiss optics and finer bodies, but the lines between Lumia lines have blurred.
The phone it comes to replace, the Lumia 630/635, looks quite plain in comparison - smaller, sub-HD screen, no 1080p video capture or selfie camera, just 512MB RAM and no option for both LTE and dual-SIM. So, if you had any impressions of Lumia's 6-series you need to put them aside, the Lumia 640 is a big step forward.
Last week you may have read our Lumia 640 XL review. If the 13MP camera with Zeiss optics and 5MP selfie camera sold you on the 5.7" affordable phablet, you should note that this smaller model is more modest in the imaging department.
Navigating the Lumia 6-series maze just leads to more corridors, but we'll guide you through all things Lumia 640 starting with what's in the box.
s
I am going to date another review about my experience about the Lumia 640 after having used it during these months, but I am not going to refer to it due to the operating system (end of 2019 support), the applications, the sound, the quality of the s...