Another year has gone by, and with it, a slew of devices. One of the best parts of our job here at GSMArena is getting to experience new tech all of the time. This past twelve months, I got to spend a lot of quality with the best smartphones out there. Yet the list you are about to read is about phones that made a lasting impression on me, personally.
That doesn't mean the phones are the best from the past year, nor should it serve as buying advice for anyone in particular. I personally like a phone with a clear purpose and I believe that will be evident from the justification of each selected phone.
Samsung Galaxy S22 Ultra
This has been my personal daily driver ever since its launch back in February. I reserved one as soon as pre-orders went live and got it promptly. It has been my faithful companion for ten months now and while I wouldn't call myself a Samsung fanboy, I have gotten really accustomed to the Samsung way and One UI over the years. The S22 Ultra was a direct replacement for the Galaxy Note20 Ultra, which in turn replaced my beloved Galaxy Note9 once that finally died on me.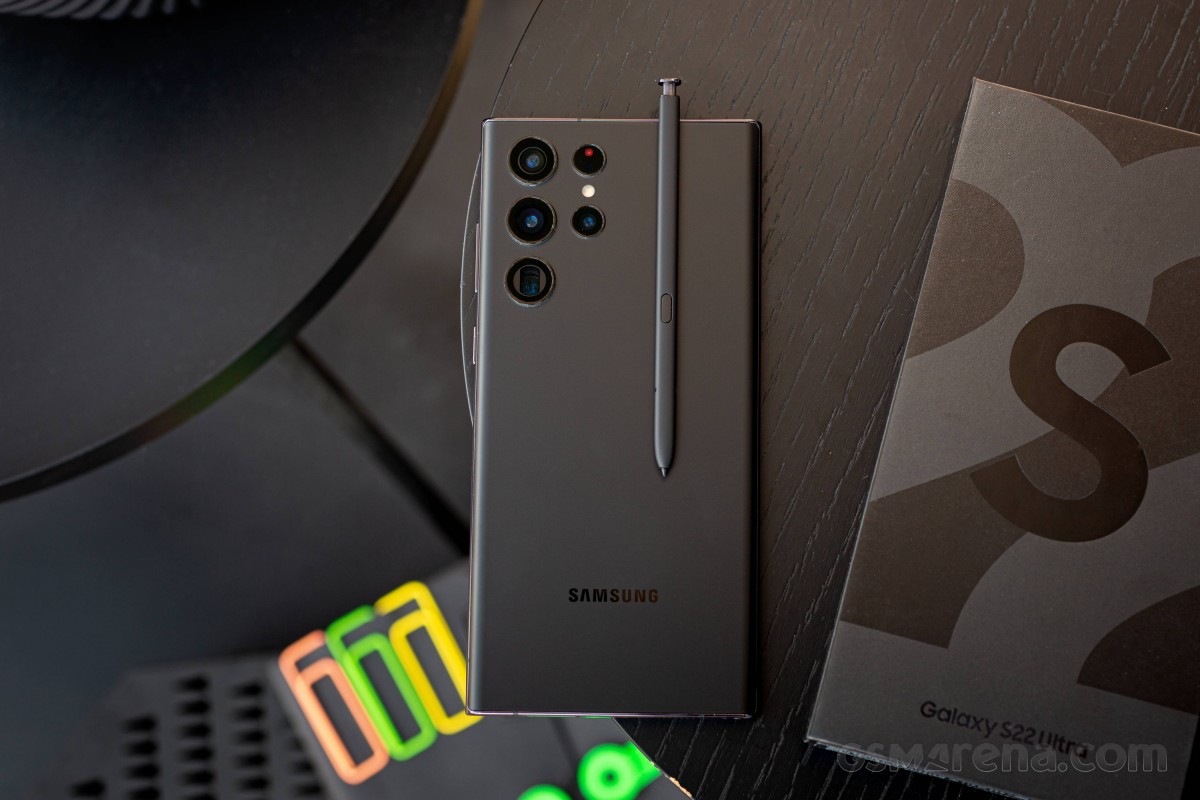 Hopping from phone to phone for reviews, things can get very hectic, which is why I like to keep things very simple on the personal front. My app loadout, while very large and varied, is generally the same from phone to phone so are my shortcuts, including things like smart home automation within Samsung SmartThings. Heck, I haven't even changed my wallpaper across three or even four personal phones. Point being that I like consistency, and the S22 Ultra delivers on that front.
I basically view it as a familiar tool that is always in my pocket and always dependable and working as expected so I can get my tasks done quickly and efficiently. While calling a glorious piece of engineering such as the S22 Ultra a "tool" might sound demeaning, it really is quite the opposite and the highest form of praise in my world. Even since I switched from my previous "tool" - the Note20 Ultra, the S22 Ultra has just managed to slot right into place while also delivering better battery life and a better camera experience.
I have nothing but praise to offer for the S22 Ultra. It has simply vanished away into the background for me, silently, reliably and consistently doing its job without hiccups. That's what I wanted, and that's what I got.
Samsung Galaxy A33 5G
Let's be real here, it's easy to heap praise on devices like the Galaxy S22 Ultra. It's the cream of the crop Samsung has to offer. In reality, however, few people need to or even should be spending so much on a phone. Flagships make headlines, but good mid-rangers do the job for most people, and in my humble opinion, the Galaxy A33 5G fits that bill perfectly. So much so that I have actually bought one for each of my parents this year.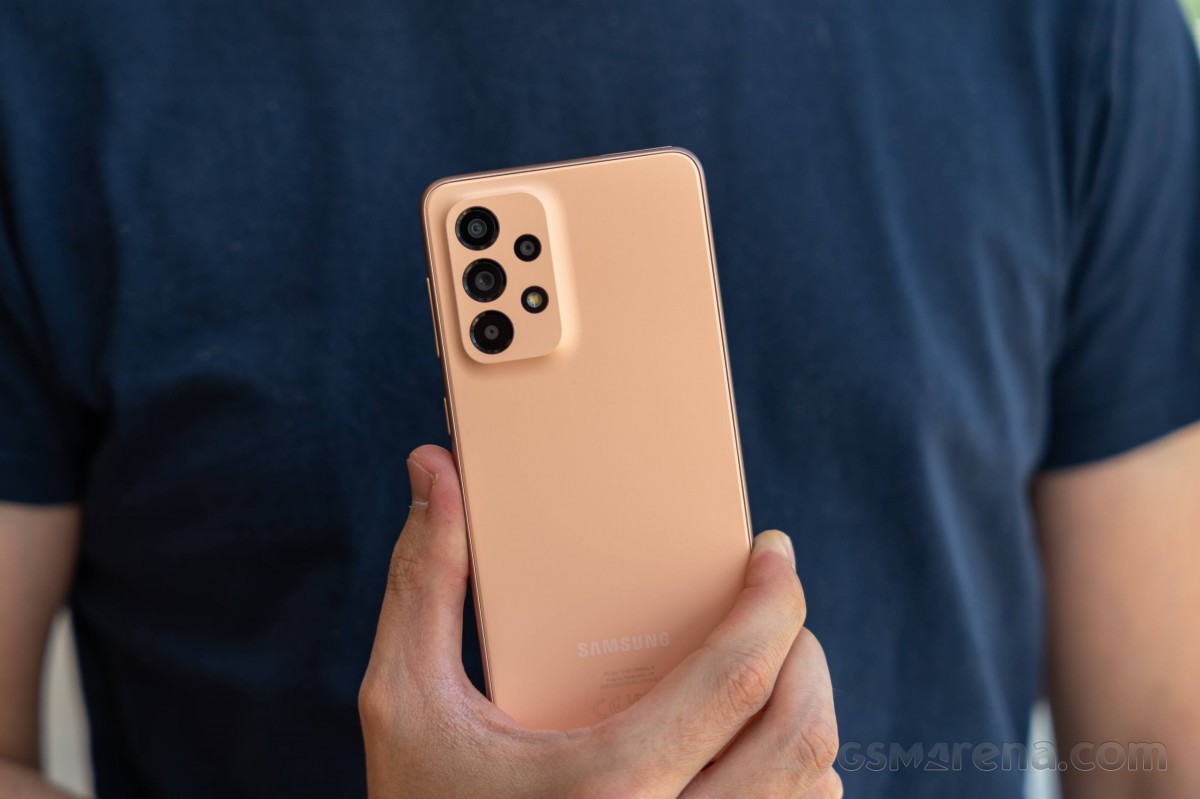 It's hard to argue with the value proposition here. Currently retailing for under EUR 300, the A33 5G has IP67 ingress protection, stereo speakers, 90Hz AMOLED display, lasting 5,000 mAh battery and a potent camera setup with a 48MP OIS-enabled main snapper.
Having my relatives use One UI also simplifies troubleshooting. I've found that from my experience, most things seem to just work out of the box with Samsung's custom UX and hardware better than average. My mom recently needed to do some file transfers to a flash drive, and I knew without having to check that she could count on OTG support. The same goes for my father, who recently got an Android Auto capable multimedia unit for his car. I assured him without hesitation that his phone will work fine with it.
These are the kinds of personal experiences that can make or break a phone for me and, in this case, easily land the Galaxy A33 5G on my personal top 5 list.
Asus Zenfone 9
I have personally come to love and admire Asus for its excellent products over the years. Though small in numbers, the Taiwanese giant's phone lineup is exquisite, in my opinion. Every time a new ROG Phone comes in through the door, I am all over it for a full in-depth review and every single time, I immediately wonder whether to adopt it as a daily driver. And that's not something that happens to me with many phones these days.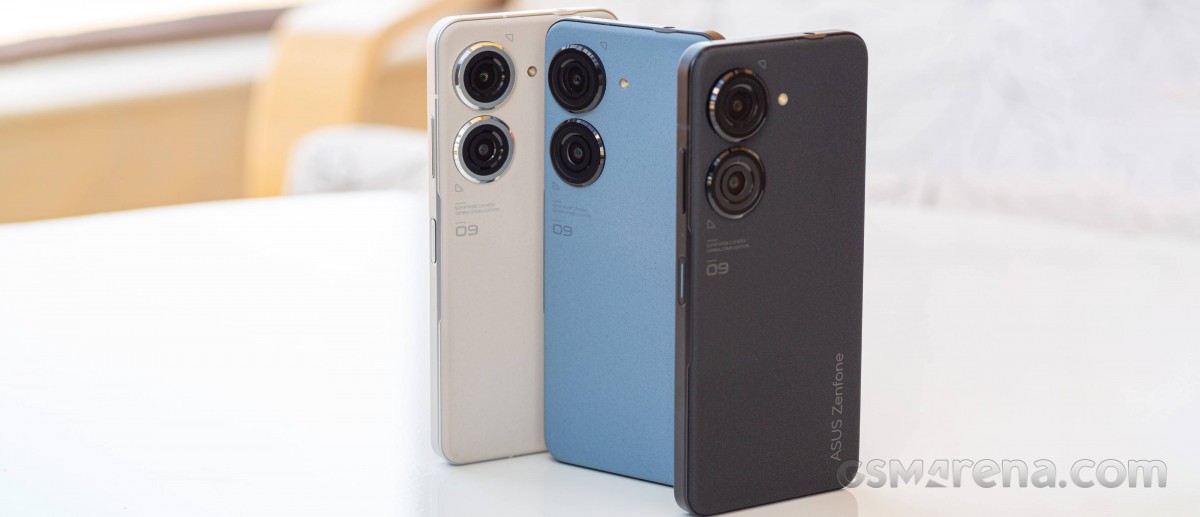 So, in a way, this stop here is for Asus phones in general. However, I decided to highlight the Zenfone 9 in particular. I really don't know what brought about the effective death of the compact flagship concept, but Asus is one of the few left keeping it alive. And in a masterful way with very few actual compromises.
The Zenfone 9 is geared up to the teeth. You get the stereo speakers, the IP68 rating, the 120Hz, HDR10+ AMOLED panel, the flagship Snapdragon 8+ Gen 1 chipset and a potent dual camera setup on the back and autofocusing selfie on the front. Basically, the works, in a truly compact body.
I've personally recommended the Zenfone 9 on at least three occasions this year. It really is my go-to for a compact flagship, and for that alone, it deserves a spot on the list.
Apple iPhone SE (2022)
You can rag on the iPhone SE (2022) all you want for its old design, but its popularity speaks for itself. I just love a phone with a purpose, and the iPhone SE is a great example. It offers a relatively inexpensive entry into the Apple and iOS realm. Be it for your parents, kids or even for yourself, there is no shame in enjoying what the SE brings to the table. And once you get over its retro design, it does indeed offer a lot.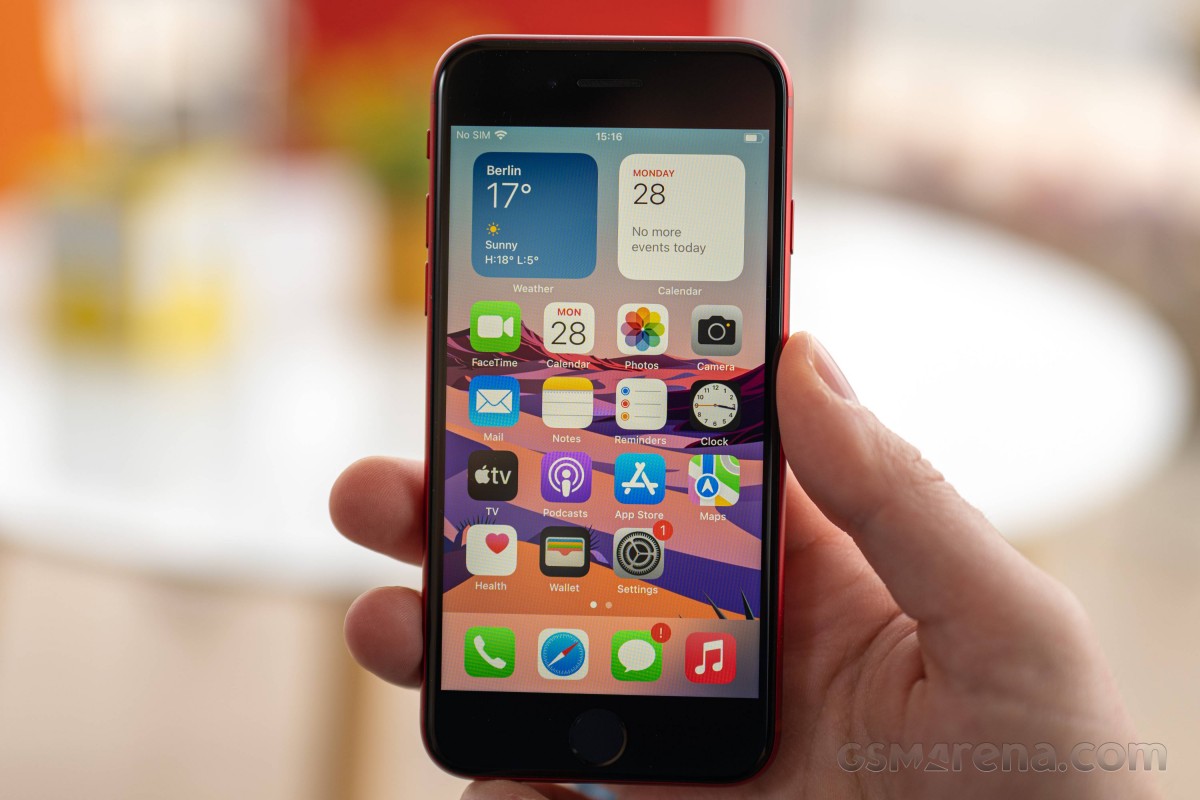 First off - it's compact. Like really compact, not in the modern sense. This can either be a plus or a minus for some, but it unquestionably makes the SE unique in the current landscape. Also, in no particular order, crammed inside that small IP67-rated body are stereo speakers, a Retina-grade IPS display, a fairly recent Apple A15 bionic chipset and a surprisingly good 12MP OIS-enabled camera. Honestly, I just wish there was a way to get a bigger battery inside the small SE (2022).
Motorola Edge 30 Fusion
Motorola's Edge 30 lineup turned out to be particularly strong. While the Edge 30 Ultra would have been the obvious and easy choice to include on the list, I got to personally experience the Edge 30 Fusion during its review and found it to be a real joy in person.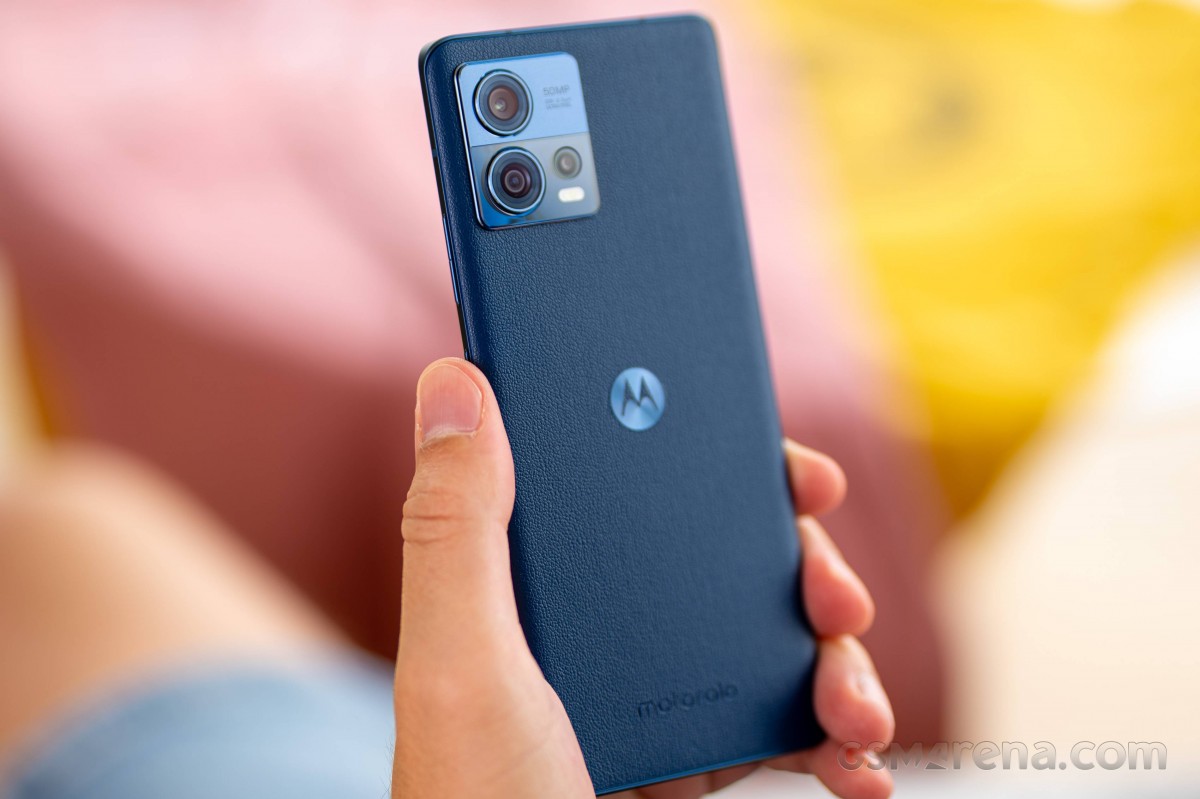 Starting from its looks, the Edge 30 Fusion has a certain understated sophistication that I adore. It is also very well built. Its display is also gorgeous, with a smooth 144Hz refresh rate and excellent dynamic adaptation by the software. I also personally appreciate Motorola's choice of a higher default DPI for the UI. It's a small detail, but one that makes things looks a bit sharper in my mind.
I am also a big proponent of using USB Type-C in a standardized fashion, and with straight Power Delivery support, the Motorola Edge 30 Fusion delivers in that aspect. Also, despite its stupid branding, "ready for" is a great feature that I could actually use from time to time, just like I use DeX on the Galaxy S22 Ultra.
Though personally not a huge priority for me, I can only praise the camera setup for its quality and versatility. Sure, a telephoto would have been appreciated, but it also isn't expected at this price point. Getting autofocus on all of the cameras, however, is truly great.
Honestly, if, for whatever reason, I had to give up my Samsung daily driver, the Motorola Edge 30 Fusion or Ultra would be first in line as replacement devices.
Honorable mentions - Samsung Galaxy S21 FE, Motorola Razr 2022
I personally like what Samsung is doing with its FE models. In fact, I believe that for most people, a "FE-class" device or something like a "flagship killer" is about as premium as they need to go in their purchasing decisions. A full-fledged flagship is shiny and cool and all that, but prices have become ludicrous nowadays, and it is no secret that you don't really get twice as great user experience for twice the price.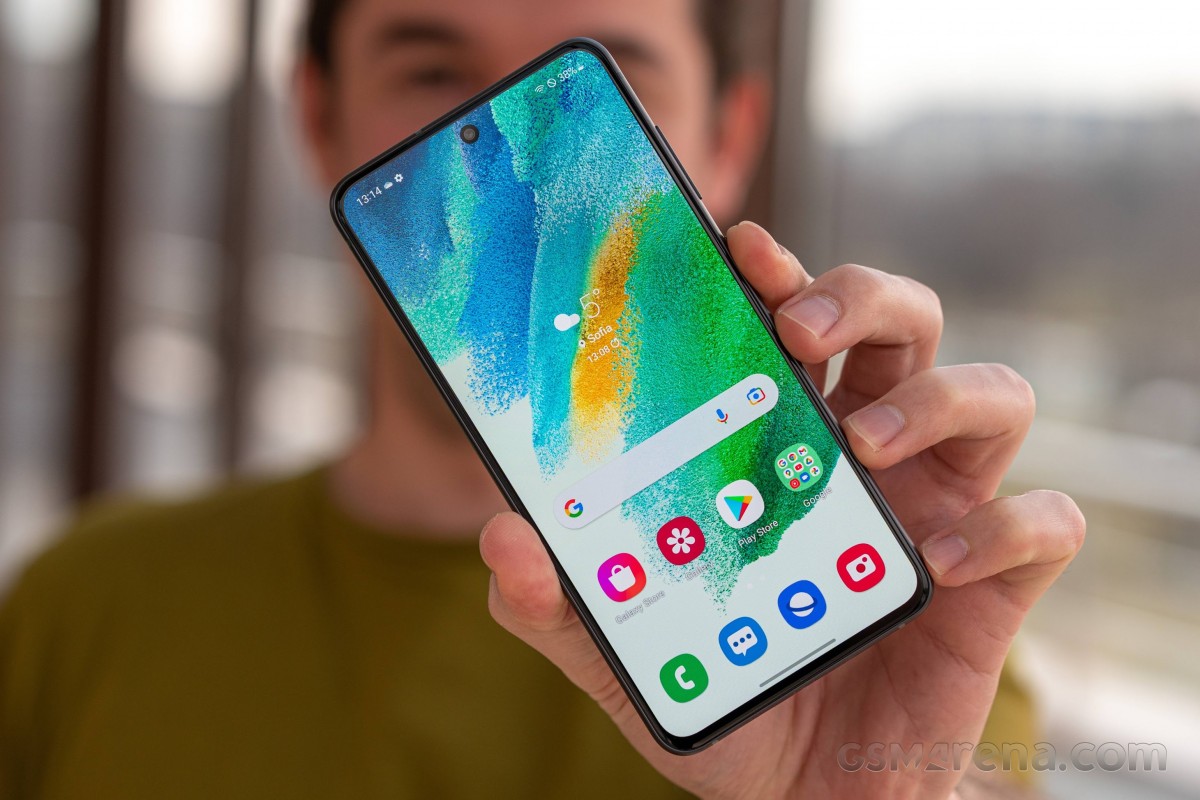 The Galaxy S21 FE is an excellent premium device. It looks and feels superb, rocking that slightly older but iconic S21 look. It is also built very well, with an IP68 rating. It has an excellent 120Hz HDR10 AMOLED display with superb color accuracy, a solid stereo speaker setup, a flagship-grade Snapdragon 888 chipset, and outstanding camera performance. It's a device I would be more than happy to use daily.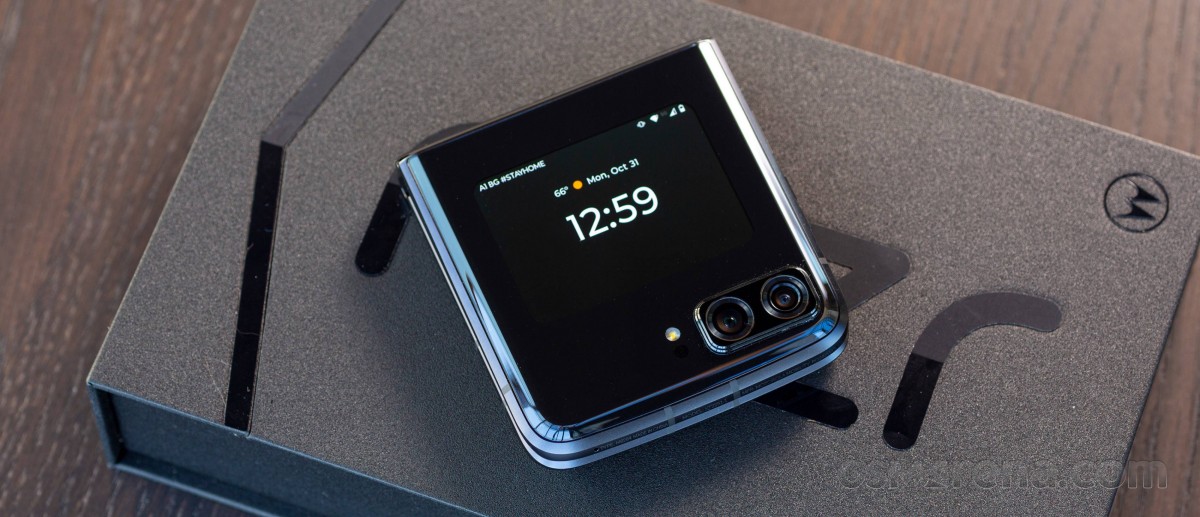 My reason for mentioning the Motorola Razr 2022 on the list is a bit more niche. Simply put, its hinge mechanism left a lasting impression on me during the review. It closes the display up nearly perfectly with almost no gap and no display-shifting trickery this time around. Also, the crease in the display on the Razr 2022 is truly minimal and hardly-noticeable both visually and to the touch.
Don't get me wrong, there is a lot more to like in the Razr 2022, but my appreciation for it is centered around the advancements in foldable display technology that it represents.
Slight disappointment - Samsung Galaxy A53 5G
This is going to be a hot take for sure, but hear me out. I'm not going against what is probably Samsung's most popular phone because I don't like it. On the contrary, it offers a great overall experience with very few shortcomings and is a great choice for most users looking to pick up a Galaxy.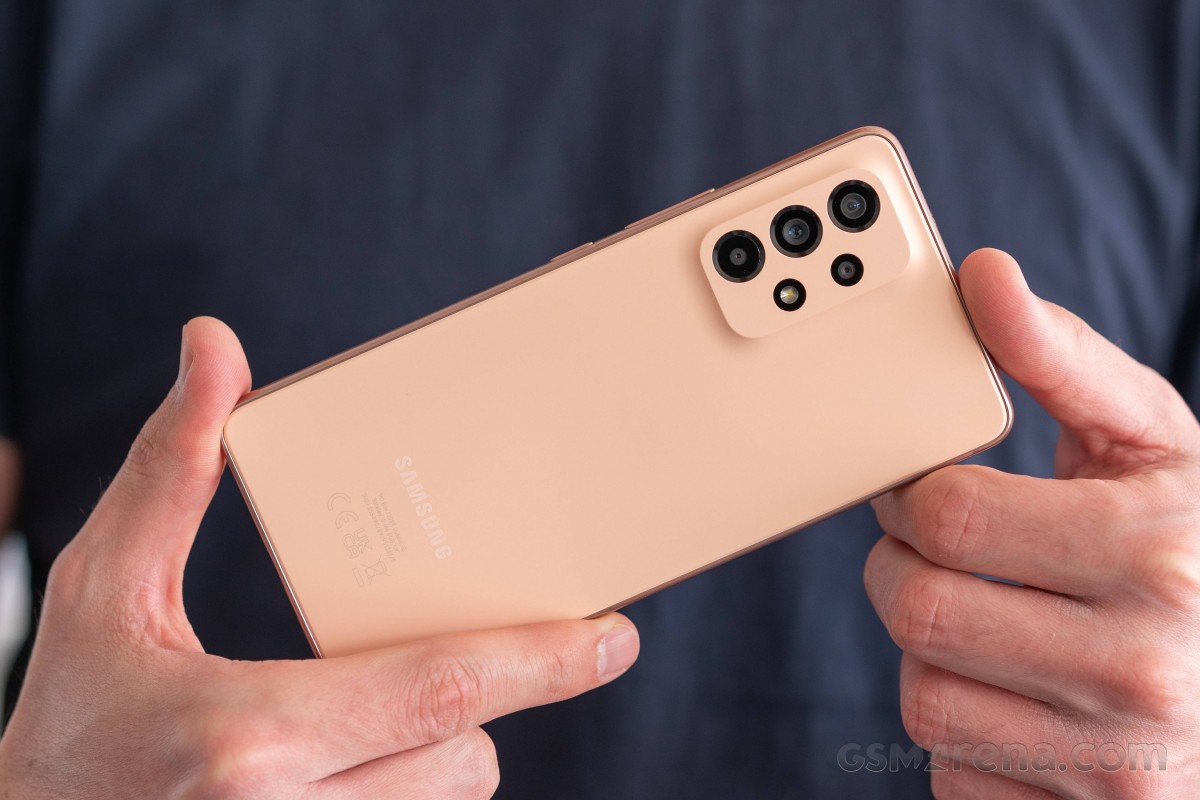 My beef with the A53 5G is that it's arguably not as good as the phone it replaces - the Galaxy A52s 5G. The Galaxy A53 5G lost a 3.5mm jack and downgraded its chipset from the Snapdragon 778G to the Exynos 1280. It is clear that Samsung decided to optimize costs and cut some corners where it will really make a difference - in a phone that ships huge volumes. And that just rubs me the wrong way.
That about wraps up my 2022 highlights. I hope you found my musings interesting and if you want to discuss any of the points made, I'll be lurking in the comments.
Don't see a place where he asked for your opinion on how he looks
H
Its midrange, 1. Has latest cortex A78 cores which is used in most midrange like sd 778G, D8100, D920 etc 2. Same Gpu Mali G68 Mp4 used in D900, D1080, D920 etc. 3. Full HD amoled display at 90hz. 4. Water resistant 5.good camera with 4k ab...
ADVERTISEMENT