Lenovo is holding its Tech World 2022 conference and there are plenty of hints at future devices coming from Lenovo and Motorola. One of the more memorable demos from the event came from Luca Rossi (Lenovo Group EVP) who showcased a rollable concept phone which expands vertically from a 5-inch slate to a 6.5-inch tall screen via a physical button on the side.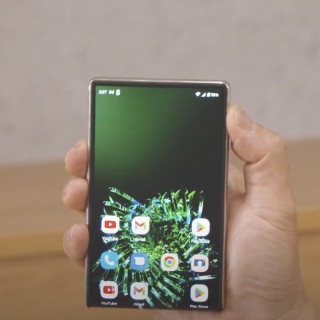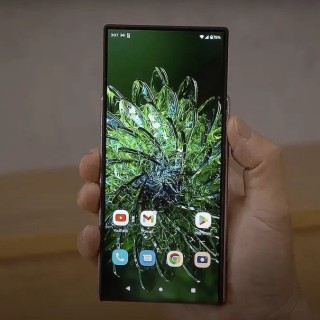 Rollable phone concept from Motorola
Content on the rollable smartphone will also dynamically adjust to expand the screen when you are watching videos and Lenovo will continue to work on other potential use cases.
The rollable phone is just a proof of concept at its current stage though flexible OLED screens are part of Lenovo and Motorola's current device lineups with the ThinkPad X1 Fold 2022 laptop and the reborn Motorola Razr line of smartphones. Both companies will continue to work on new form factors and use cases for devices with flexible OLED screens.
Lenovo is also working on a rollable laptop which brings a vertically expanding screen for better multitasking, browsing and screen real-estate use.
Lenovo did not share any further details on its rollable phone and laptop plans for now. We're wondering what these devices will be called when they do make it to the market. Moto Rolla would be a pretty neat name for the rollable phone but let's not get too ahead of ourselves here as we are at least a few years away from seeing these devices in commercial form.
Y
big waste, they should have made a 6.5 inch which could be rolled or streched sideways to have a 9.5 inch screen, that would be ideal and will be the next big innovation . Sadly LG who where trying this stopped their smartphone biz.
?
I'm sure there are ppl out there who find this useful....My opinion on this phone is....its kinda pointless? Doesn't really seem like its getting a lot smaller and when it is fully rolled out its only the same as any other smartphone on the...
A
I guess iOS now is much more clunky than 3 yrs ago, but One UI is too much. Clean Android, like Moto's UI is a good middle ground.
ADVERTISEMENT