Competition
Although the foldable market is developing at a rapid pace, it's far from being mature enough to offer a wide variety of choices. So if you are in the market for strictly a clamshell foldable smartphone, the Motorola Razr 40 Ultra should definitely be on your list to consider. It's a big improvement over the Razr 2022 and matches the feature set of most flip modern flip phones, which aren't many to begin with.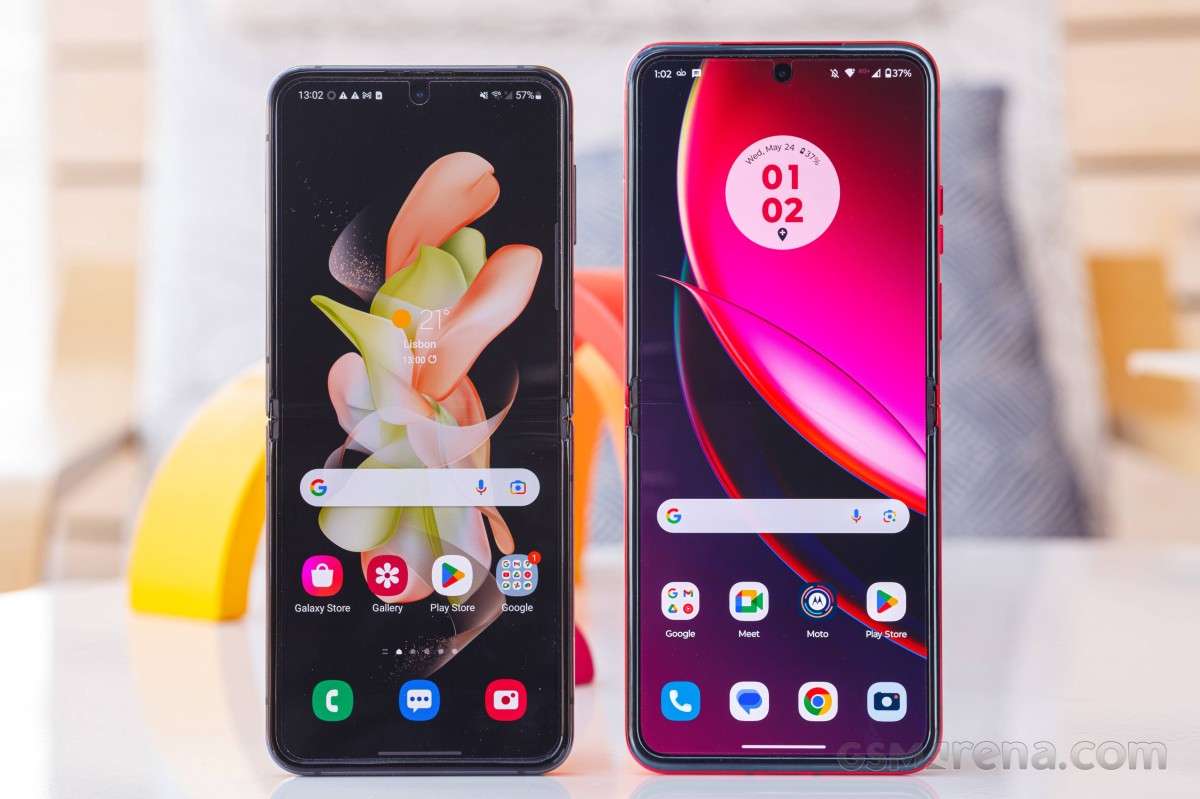 Samsung Galaxy Z Flip4 and Motorola Razr 40 Ultra
The starting price of the Razr 40 Ultra is around €1,200 (8/256GB), which puts it in the same category as regular 2023 flagships like the Samsung Galaxy S23 Ultra, iPhone 14 Pro/Pro Max, Xiaomi 13 Ultra, etc. So in the context of "I just need a flagship phone", the Razr 40 Ultra is far from the ideal choice as the standard form factor offers superior hardware in every way imaginable. However, in the context of vertically-foldable flagships, the Razr 40 Ultra makes a good case for itself.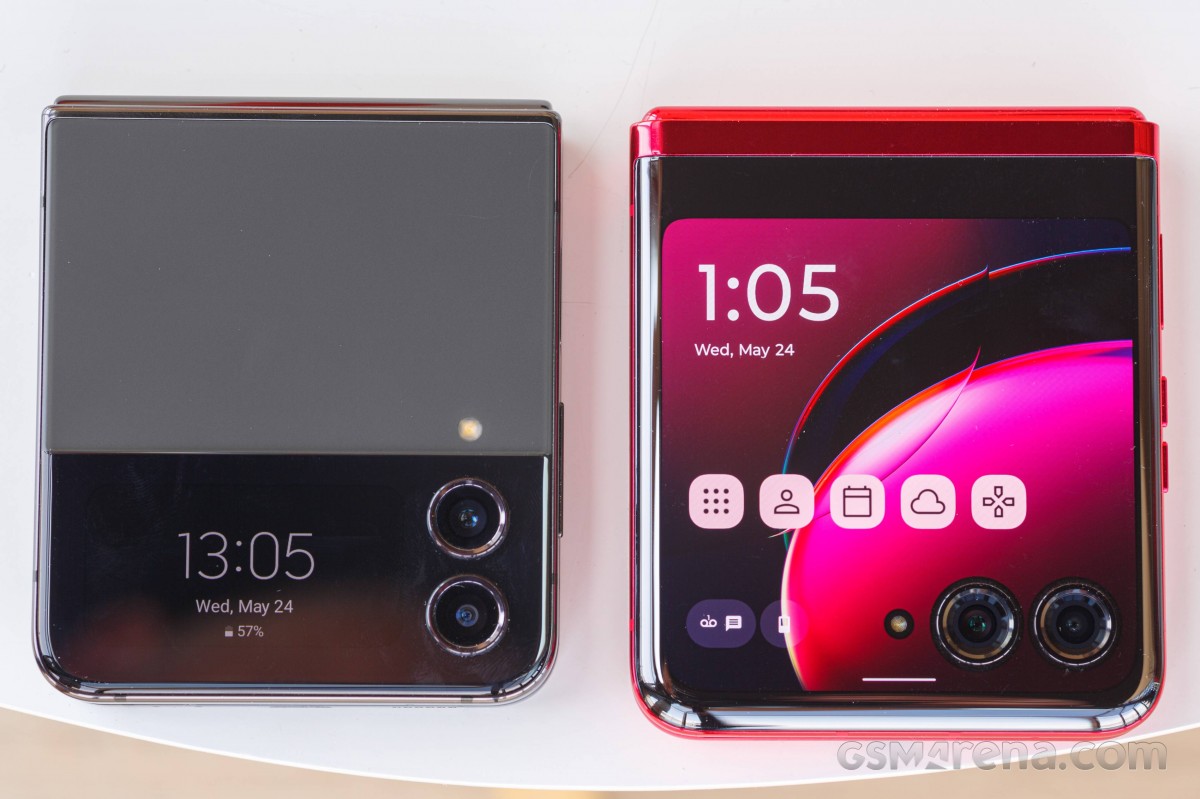 Samsung Galaxy Z Flip4 and Motorola Razr 40 Ultra
Compared to the recently released Oppo Find N2 Flip, the Razr 40 Ultra edges out with a better chipset and a bigger outer display that can run full-fledged apps. On the other hand, Oppo's contender has superior camera experience, longer battery life and faster charging - features hard to ignore when the asking price is about the same.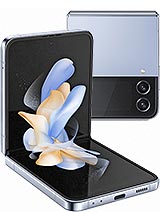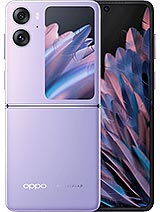 Samsung Galaxy Z Flip4 • Oppo Find N2 Flip
Alternatively, Samsung's Galaxy Flip4 from last year asks about half of what the Razr 40 Ultra does and delivers a similar experience except for its small cover screen. However, you may want to wait for the upcoming Galaxy Z Flip5, which is rumored to sport a secondary display to match the Razr 40 Ultra's highlight feature.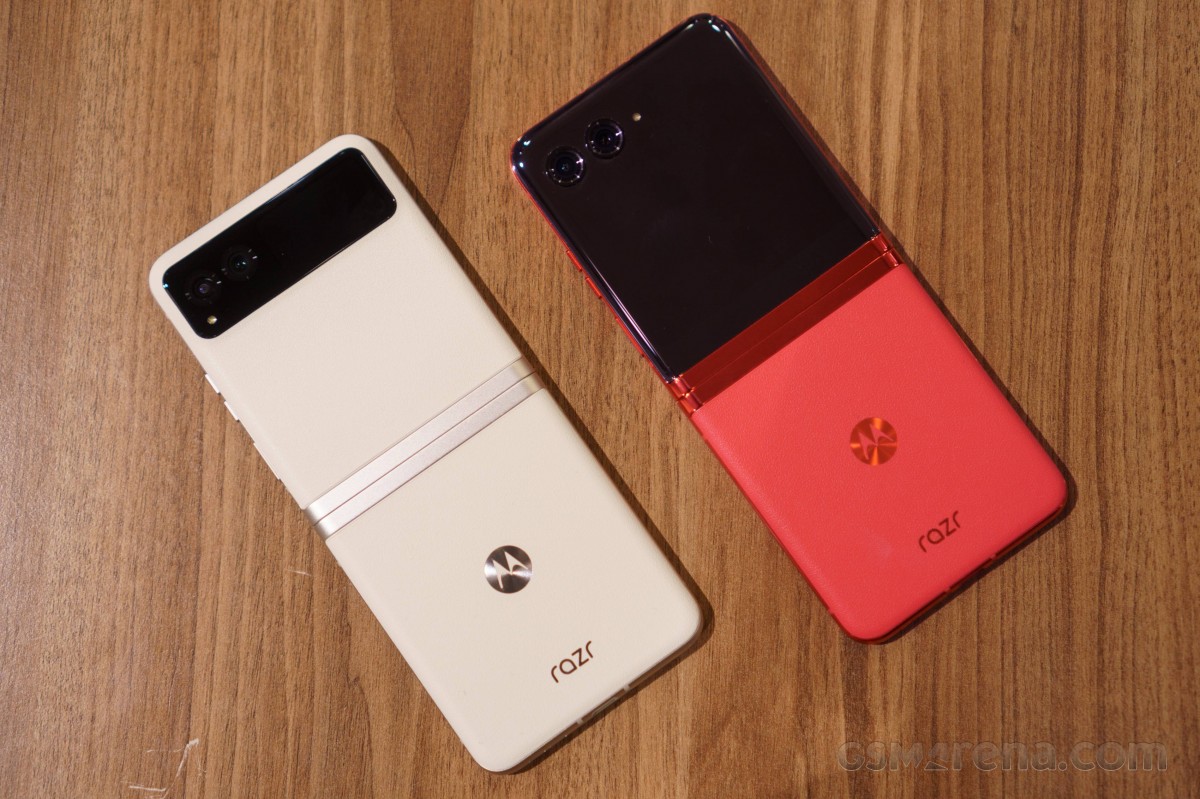 Motorola Razr 40 and 40 Ultra
Last but not least, the regular Razr 40 remains a sound option if you are a fan of the form factor but have a limited budget. The Snapdragon 7 Gen 1 chipset isn't the best 2023 option around since it's just a rebranded Snapdragon 778G chipset, but we believe the Razr 40 will deliver a similar user experience overall. It has the same main screen, a bigger battery and roughly the same camera hardware. You get a much smaller external screen but its price tag of €900 will much easier on your wallet too.
Verdict
The Motorola Razr 40 Ultra runs on flagship hardware, asking for flagship money. Both displays are great, and we like the foldable screen implementation. They are vivid and bright enough, while the external screen offers almost full functionality. The chipset may not be the most recent one, but it's capable of running everything you find on Play Store. However, there are several pitfalls that are hard to ignore, even in the context of a foldable device.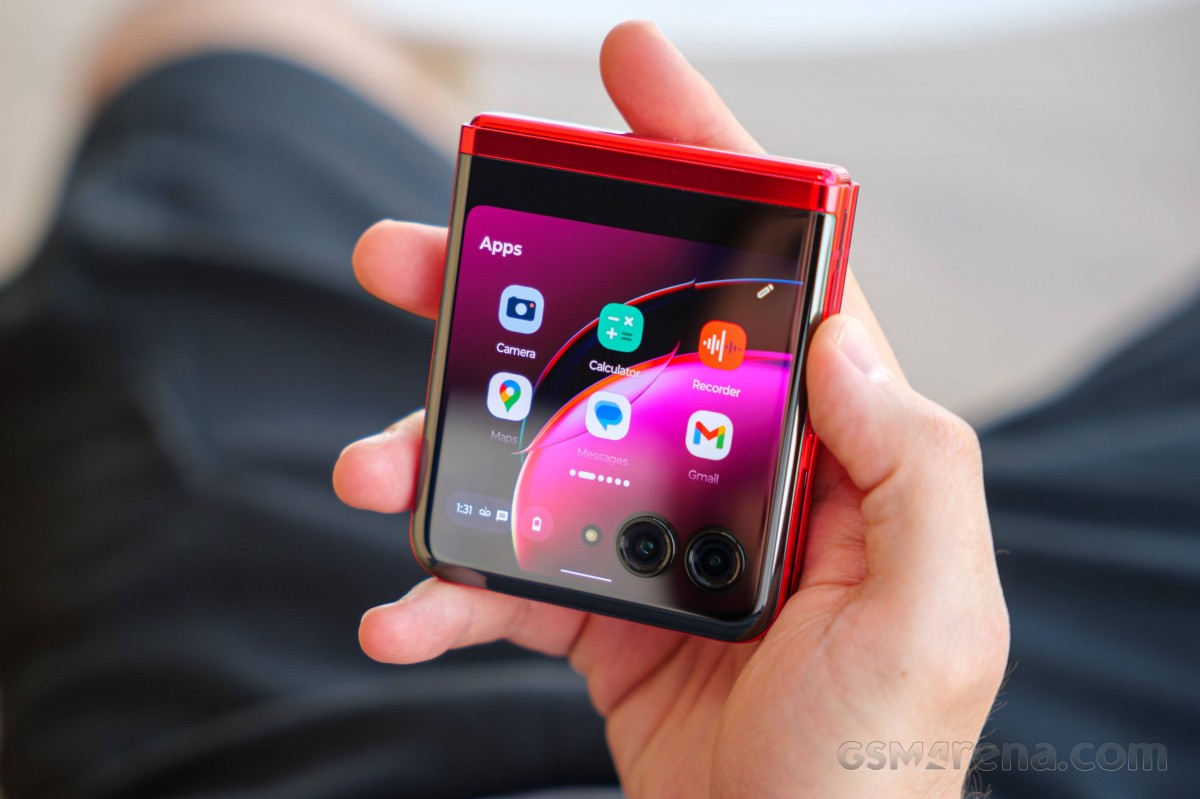 The stills and videos are cropped when the device is closed, the charging speed is unimpressive, and the battery life is about average. Sustained performance may also be an issue for some of you who like to play demanding games from time to time. And although powerful enough, the Snapdragon 8+ Gen 1 isn't as energy-efficient as its successor, the SD8 Gen 2. A flip phone with such a small battery would have benefitted from the extra hardware efficiency gains.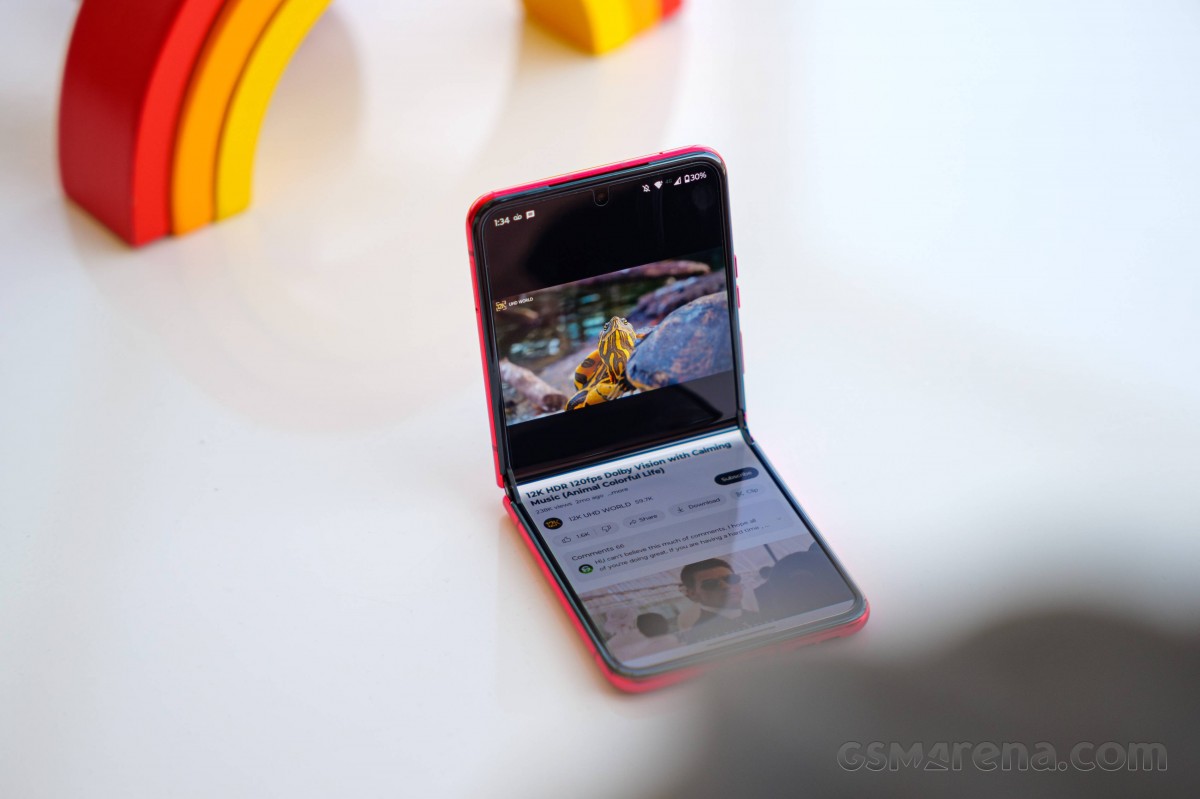 All in all, the Razr 40 Ultra marks a big improvement over its predecessor. It's competitive in the clamshell foldable category (for now), and its asking price may get you any 2023 flagship smartphone with fast charging, longer battery life and excellent camera performance. That's the price - both literally and metaphorically - for getting this exclusive form factor.
Pros
Nice design with some ingress protection.
Great main display with a rather unobtrusive crease.
Excellent external display that delivers a wow factor and supports full-fledged apps.
Polished software with 3 years of major updates.
Exceptional selfie performance, good ultrawide camera.
Cons
The main display is capped at 120Hz in most scenarios despite the 165Hz rating.
Agressive thermal throttling under load.
Average battery life, slow wired and wireless charging.
Pricing

These are the best offers from our affiliate partners. We may get a commission from qualifying sales.

256GB 8GB RAM
$ 438.99
C$ 1,420.00
512GB 12GB RAM
C$ 1,530.00
Show all prices