Motorola Razr 2023 takes the outer screen to a whole new level, leaked renders show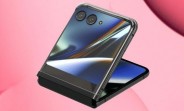 Last week the Oppo Find N2 Flip launched internationally with the biggest outer screen we've seen so far on a flip-style foldable, and earlier today we heard that Samsung will respond with an even larger one in the Galaxy Z Flip5 later this year.
There's another entrant in the flip space, however, and that's Motorola. And if Oppo and Samsung were feeling pretty good about themselves up until this point, well, just look at this.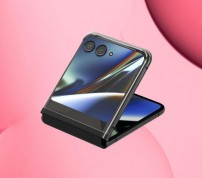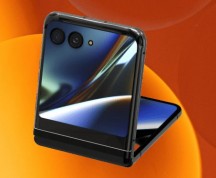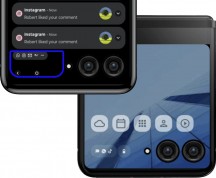 Motorola Razr 2023 leaked renders
The renders above come straight from leakster legend Evan Blass, aka @evleaks, and, as you can see, show an absolutely humongous outer screen on the upcoming Motorola Razr 2023. It looks like almost that entire slice of the phone is taken over by the display, which even has cutouts for the two cameras and the LED flash.
It's taken slab-style phones a very long time to be practically all-screen, but it looks like flip-style foldables have no intentions of dragging things along as much. With this design, Motorola clearly wins the outer screen size competition. Your move, Oppo. Your move, Samsung.
s
It has nothing to do with what OS I prefer lmao... I just like wireless, its much more convenient, and I never really understood the appeal of using slow memory when my device can have UFS 3.1 or 4.0... anyway, keep grabbing on dearly to old outdated...
Lol, you and your Apple mind really can't see the reality anyway. Only corporate shills like you would think like that.
ADVERTISEMENTS