Design
The device's chassis is strictly made of plastic, except for the front panel, of course. This one's glass, but Motorola doesn't specify if it has any additional protection, so we would assume it doesn't. To our surprise, the phone weighs exactly 200g, which is quite a bit for a plastic device with a 6.5-inch screen. Speaking of protection, like most Motorola devices, this one features a water-repellent nano-coating, so minor splashes and dips should be a non-issue for the G9 Play.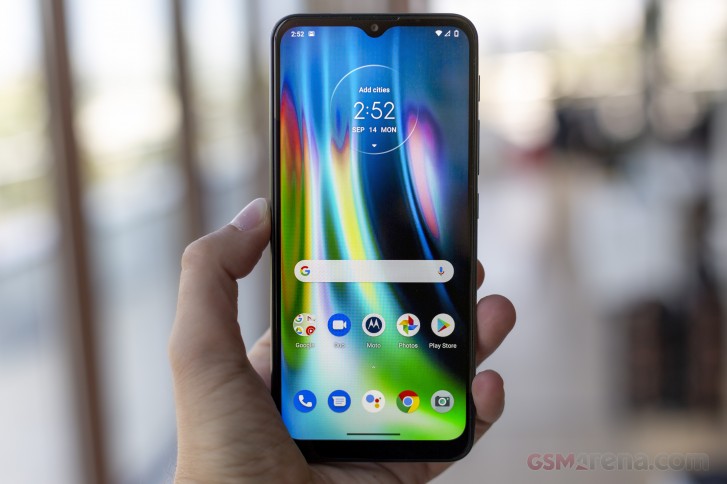 Still, it's not unwieldy and feels well-balanced in hand without any top or bottom-heaviness. The curved sides of the back panel help with the grip. We are particularly impressed with the fact that there are no gaps or protruding edges. The point where the side frame and the back panel meet is flush - it's as if the phone has a unibody design.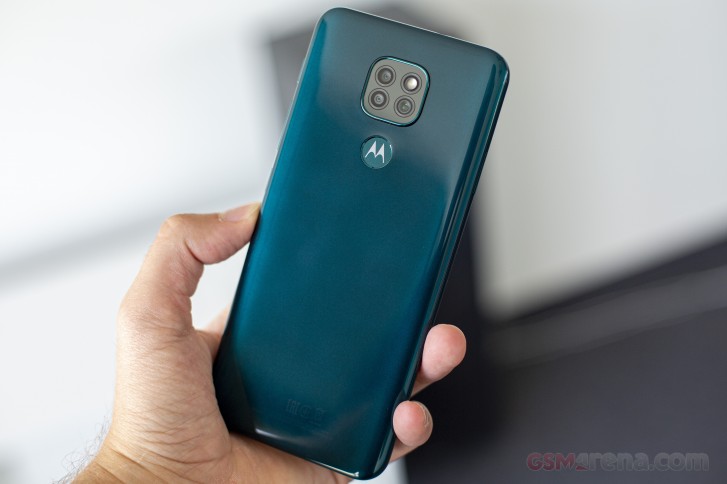 We also liked the small camera bump, which strongly resembles the one on the Huawei Mate 20-series but rounder in a way. It won't make the phone wobble excessively, and the edge of the module isn't sharp.
We also find the fingerprint reader's placement almost perfect. If it were just a little bit lower, we would have loved it. Our colleagues in the office with average-sized hands have to reach a little bit too far for it or adjust the grip so it's less than ideal.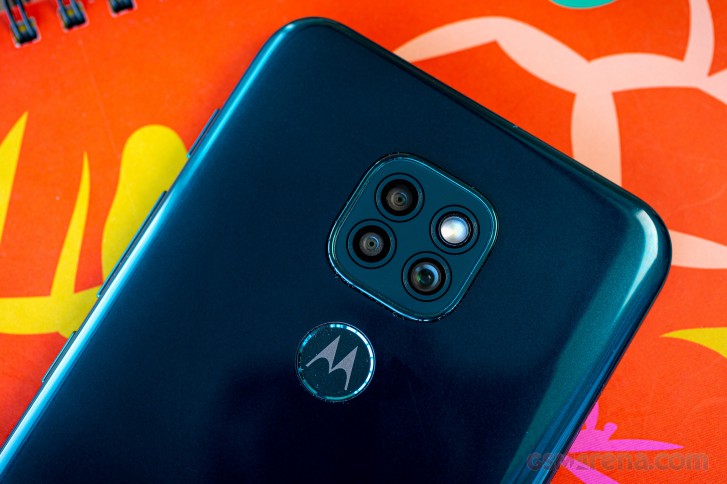 The front panel is ever so slightly curved towards the edges, further adding to that overall feel of a well-built device. The display itself comes with some rather thick bezels, but we didn't expect it to be any other way. The teardrop notch, on the other hand, is quite small, probably because the camera almost fits inside the thick top bezel anyway.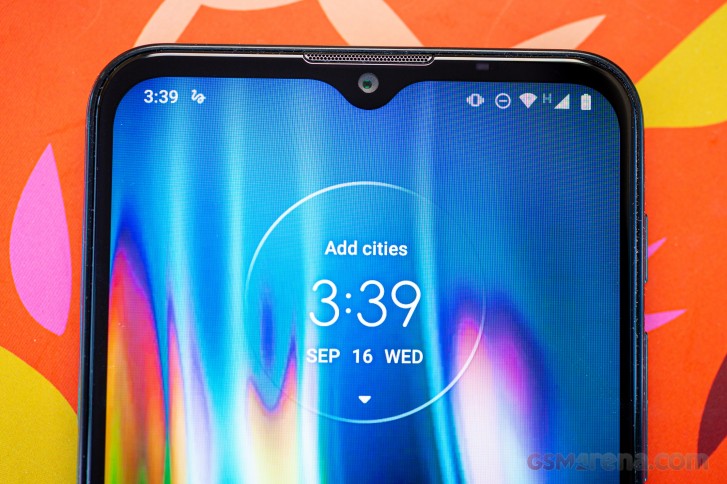 Going around the G9 Play, we find three buttons on the right side. From top to bottom - you have the dedicated Google Assistant key, the volume rocker, and the power button. The latter is positioned really well, and it's also slightly textured, so you will always know that you are pressing the right button without even looking.
The bottom of the phone houses the USB-C connector and the speaker grille while the top accommodates the 3.5mm audio jack. One of those rare instances that the audio connector is on the top of the device.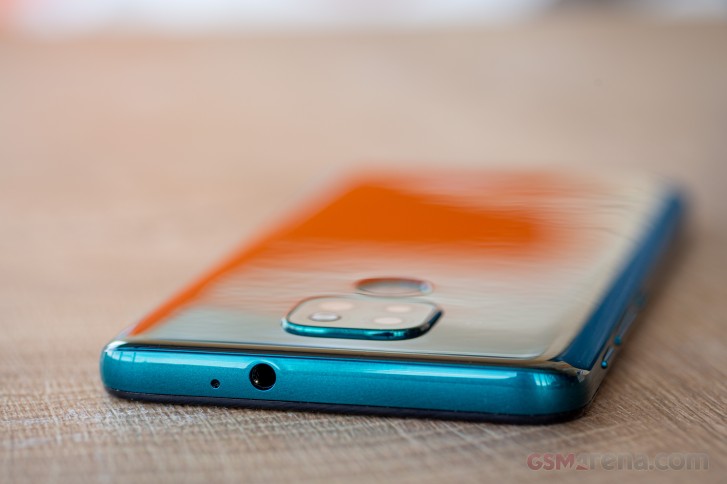 The color we got is the so-called Forest Green, which looks pretty slick. It's not flashy by any means, and it's a break from all the multi-colored phones we see these days. It still changes colors when you tilt it at an angle but but it's much tamer. The best part is that fingerprints and smudges are barely visible. We suspect that your mileage may vary with the Sapphire Blue and Spring Pink in this respect.