We just got our hands on the Motorola Moto G53, so let's do an unboxing.
The Moto G53 comes in a simple box with a 10W charger and a USB cable - great for the environment. You would have to buy a case if you're the clumsy type, though.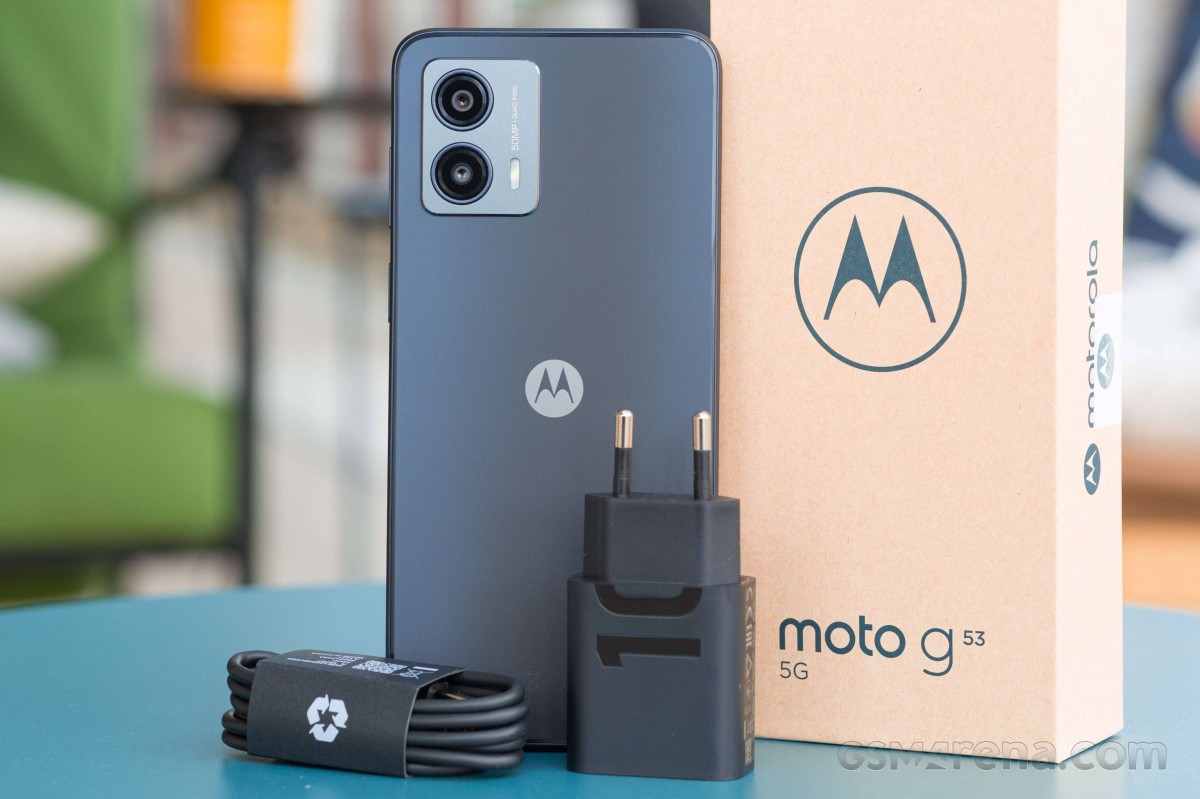 The Motorola Moto G53 is a capable phone. It packs an 8nm Snapdragon 480+ chipset, which enables 5G - a key upgrade over the Moto G52. But in terms of performance the SoC is a notch below the 6nm Snapdragon 680 of the G52. The comparison continues to be unfavorable for the successor elsewhere too.
The display is a step down from the G52 - now a 6.5-inch 720x1600px LCD compared to a 6.6-inch 1080p AMOLED panel. On the plus side, the Moto G53's screen refreshes faster at 120Hz.
The 5,000mAh battery tops out at 10W charging, while the previous phone supported 30W.
The Motorola Moto G53 costs €250 at the time of this article. The bad thing is, its predecessor is still on the market and selling for around €210. But does it maybe perform better in real life and justify the difference?
Stay tuned for our full review to find out!
M
Lol moto, what are you doing? The progress is going forward not backwards!
i
Pls send Moto to the best psych evaluation institute or whatever. I have G32 having FHD display. 680. More than 10 W chargng as well. Not sure, are they trolling us or what?
s
10w charging? Okay, 2013 called and it wants it's slow ass charging speeds back. Definitely one to leave in the shelf this.
ADVERTISEMENT