Motorola has silently removed all references to its Moto G4 Oreo update promise
Motorola recently revealed a list of smartphones that it said would receive the Android 8.0 Oreo update. Notably missing from the list was the Moto G4 series, not only because it is not even 18 months old at this point, but also because Motorola had explicitly promised Oreo update for these devices.
And now, it has come to light that the company has even silently removed all references to its Moto G4 Oreo update promise. Here's the first proof - on left is part of the original Moto G4 poster promising both Android N and O updates, and on the right is the updated poster, that just promises Android N.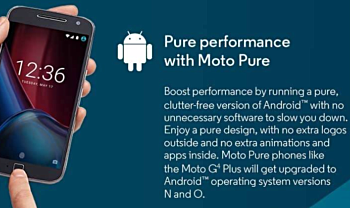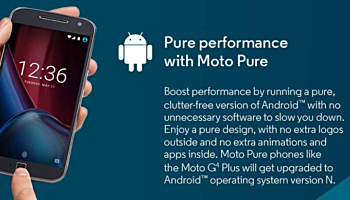 Moving on, following is a YouTube video of the phone's listing on Amazon India. The video was uploaded in May 2016, when the device was brand new. If you pause the video at 1:02, you'll again see the Android O update promise.
However, if you now take a look at the current Moto G4 landing page on Amazon India, you'll observe there are no traces of Android O (or Oreo).
Following is another proof - a brochure in Spanish - that Motorola marketed the handset saying it'll get both Android Nougat and Oreo updates. See the third-last line in the MOTO PURE section: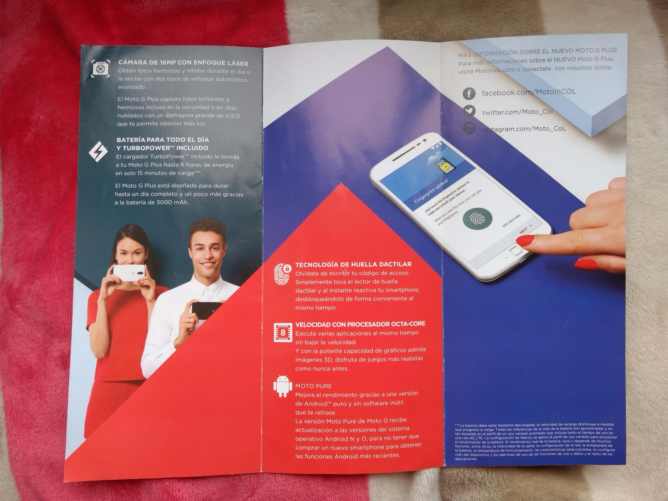 And now, here's is something that suggests not everyone in the company is at the same page when it comes to the Moto G4 Android O update. The official Motorola India Twitter account recently confirmed Oreo for Moto G4, but the tweet was pulled shortly thereafter.
Motorola India confirmed that moto g4 plus will receive android oreo..but no specific time..being a lenovo moto i think at least 1 year wait pic.twitter.com/k1l8LVY7aM

— Krishnendu Ballav (@KrishnenduBall2) September 15, 2017
Well, looks like Motorola's priorities have changed, and delivering on all promises is certainly not in the list. The redditor who dug up all these details rightly asks, "Isn't Motorola selling a product by deceiving customers using false information?"
L
In France you can get the Android Oreo for Motorola G4
D
Huh, didn't know that, thanks for informing me. Guess motorola or lenovo, rather, is a crappy company.
.
You don't buy Android for updates
ADVERTISEMENT