The competition
The Motorola Edge 20 seems like a great smartphone with thoughtfully picked features and a competitive price of €480. It is one of the few devices to offer 144Hz refresh rate support for its OLED screen; there is powerful enough hardware, a versatile camera on the back, and a clean Android package with a cool Ready For desktop-like experience.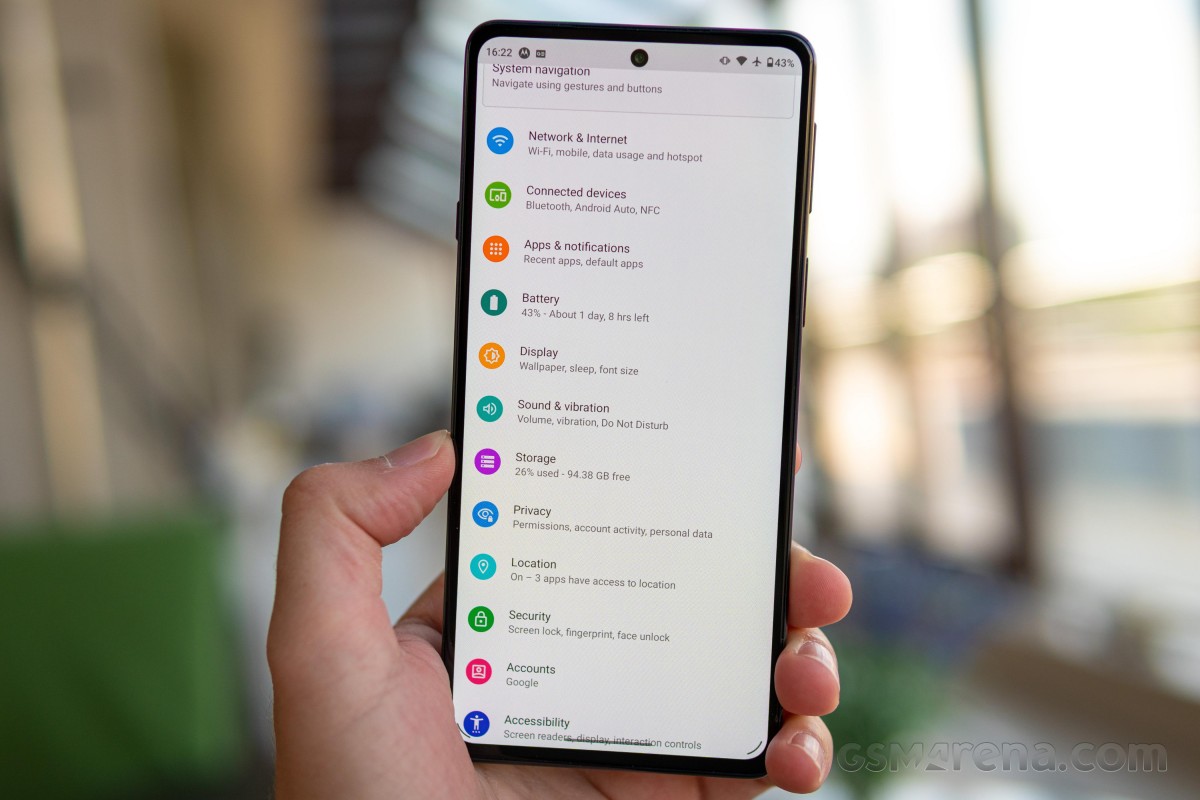 Unfortunately, there are plenty of €500 smartphones with flagship-grade features ready to fight for a spot on the market. Let's look at some of these and see if the Motorola Edge 20 can stand its ground next to them.
The first offer that comes to mind is the nubia Red Magic 6R - the only handset that can offer a similar 144Hz OLED screen at €500. It trumps the Edge 20 with a flagship Snapdragon 888 5G chip, pressure-sensitive shoulder triggers for gaming, stereo speakers, and faster charging. It omits splash protection, a zoom camera and a Ready For alternative. We guess you should decide on which package makes more sense to you.
The Realme GT Master Explorer is about to launch in Europe at about €500, and it's one of the best phones you can get at that price with one of the worst names. The GT ME has a unique design, the current second-best chip in the world - the Snapdragon 870, and a tri-camera rear setup with an impressive 50MP primary with OIS with good 2x lossless zoom and 4K at 60fps capturing. There are also stereo speakers and impressively fast 65W charging. The Edge 20's inferior in almost all aspects but the splash resistance, the longer zoom, and the Ready For support. If you like the Realme GT ME, but you don't want to wait for its release, the Realme GT is even faster but not as fancy as far as cameras are concerned.
The recently launched Galaxy A52s by Samsung runs on the same Snapdragon 778G 5G SoC and offers a large 120Hz Super AMOLED screen. Its quad-camera omits a zoom snapper, but the 64MP primary has OIS, which helps a lot at night. The Galaxy A52s is fully water-resistant, packs two loudspeakers, an under-display fingerprint scanner; then there are rarities like a 3.5mm jack and a microSD slot. If only the A52s had DeX support, it would have been the better choice. Alas, it doesn't, so once again, it's up to you to weigh on the pros and cons.
Finally, the €300 splash-proofed Poco F3 is a budget offer worth considering. It packs a couple of flagship essentials such as a 120Hz AMOLED and Snapdragon 870 5G chip, loud stereo speakers, and long-lasting battery life. It cannot match the Edge's software experience and camera versatility, but at that price, it's something you should at least consider.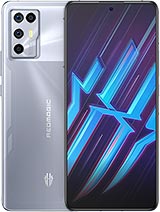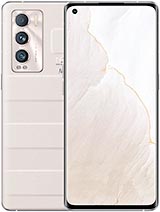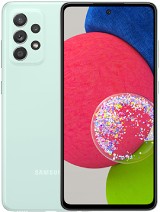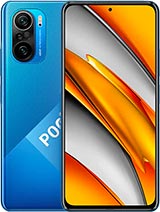 ZTE nubia Red Magic 6R • Realme GT Explorer Master • Samsung Galaxy A52s 5G • Xiaomi Poco F3
Obviously, no other than Motorola can offer Read For support, so let's see the in-house competition.
The Moto G100 was the Ready For pioneer, and it's still quite attractive. It has a slower 90Hz LCD screen but has a more powerful Snapdragon 870 5G chip and a much better battery life. There is no zoom camera on the G100, but you do get a second ultrawide selfie camera for what's that worth. The G100 costs about the same as the Edge 20, so unless you need the more powerful SoC or you find the G100 at a bargain price, we'd choose the Edge 20.
The other two Edge 20 phones are good alternatives. The Edge 20 Lite relies on the budget Dimensity 720 5G chip with support for up to 90Hz refresh rate and drops the zoom camera, but it is about €150 cheaper at €340 and offers much better battery life. We are not sure if we'd be okay with that entry-level chip, but the price difference is sensible, and the Lite should be considered for that.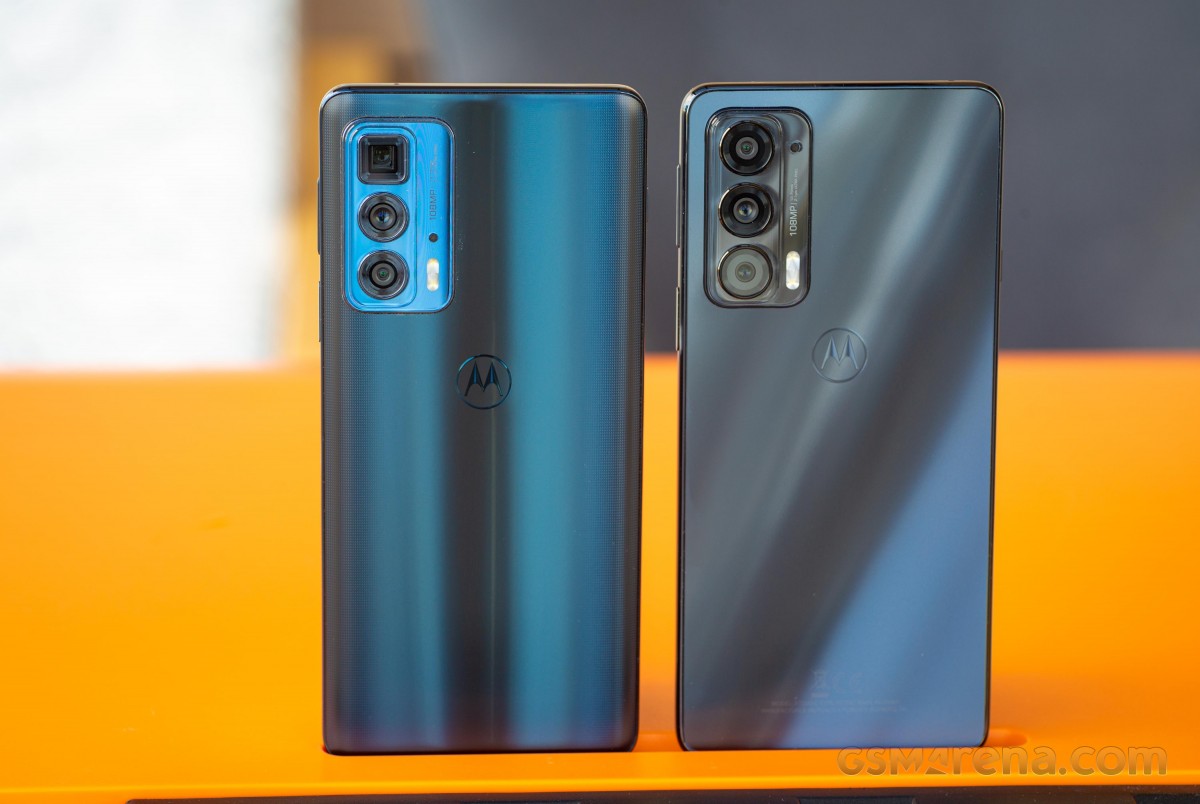 Edge 20+ and Edge 20
Then there is the Edge 20 Pro, which will bring three upgrades for €200 on top of the Edge 20 - a more powerful Snapdragon 870 chip, a 5x telephoto camera, and a beefier battery. Seems a bit overpriced, though, doesn't it?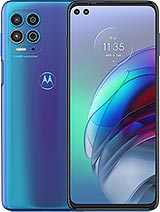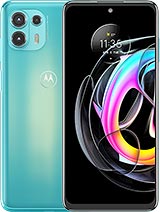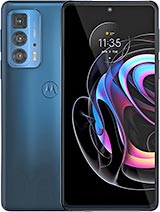 Motorola Moto G100 • Motorola Edge 20 Lite • Motorola Edge 20 Pro
Our verdict
The Motorola Edge 20 seems like the most balanced smartphone among the Edge 20 trio. It has the most reasonable pick of features - a 144Hz OLED, powerful but not overkill Snapdragon 778G 5G chip, a versatile triple camera going from 0.5x up to 3x, and a large enough battery with fast charging.
We loved the display, and it is indeed a flagship-worthy one, the Edge 20 can handle games very well, including high framerate ones, and its camera is dependable despite its weird resolution handling.
One of the key features of this Motorola Edge 20 is the vanilla-like Android OS with Ready For desktop-like experience, and it runs well, delivers on the promises, and can be a powerful tool for those of you who multi-task heavily on a number of devices.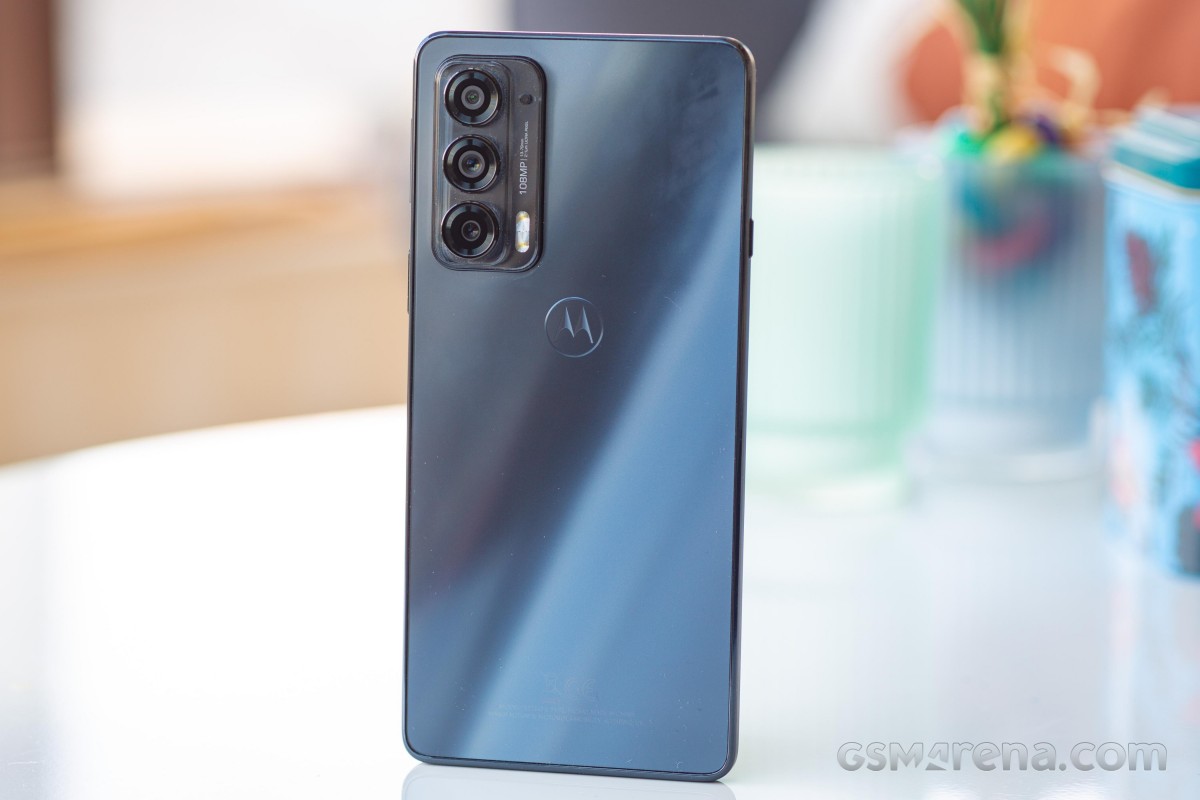 The Edge 20 is not ideal - it doesn't have stereo speakers, the battery life is subpar, and the camera app and processing are in need of a few tweaks.
But even that doesn't take away from the fact that it is the best offer within the Edge 20 trio, and among the best €500 phones you can get.
Pros
Attractive splash-proofed design.
Excellent 144Hz OLED display.
Fast charging.
Clean Android 11, and Ready For is not a gimmick.
High-framerate gaming supported and dependable sustained performance.
Good photo camera quality, day and night.
Great daylight videos.
Cons
No stereo speakers.
Average battery life.
Poor low-light videos.
Photo resolution settings don't make a lot of sense.
Pricing

These are the best offers from our affiliate partners. We may get a commission from qualifying sales.

128GB 8GB RAM
$ 279.99
C$ 390.96
256GB 8GB RAM
$ 589.00
£ 229.99
Show all prices