Motorola is heavily discounting a slew of Moto smartphones as a way of celebrating July 4 in the US. The bad news is that most of the new handsets are not on the list but there are a few midrangers worth considering.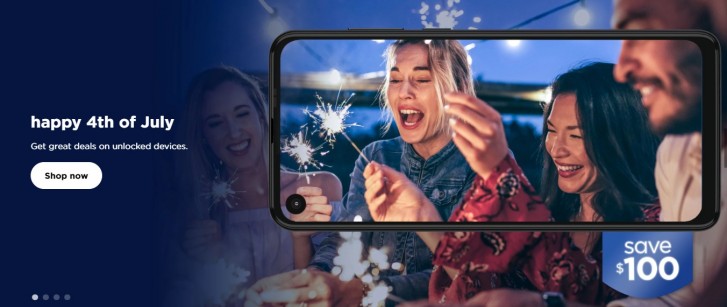 The Motorola One Action is the first on the list selling for $249 down from $349 while last year's Moto G7 Play is even less expensive at $129. Continuing with the Motorola One family, the company is asking just $299 for the One Hyper and $349 for the One Zoom - both are $100 off.
The popular Moto Z4 is also heavily discounted at $399 and this is actually the most expensive offer from the list. And if battery life is of utmost importance to you, we strongly recommend the Moto G7 Power as it's now just $179 and it's one of our best-performing phones in terms of battery endurance.
As we already mentioned, some of Motorola's new phones are not here, including the Motorola Edge-series, the Moto G Pro and G Stylus.
Anyway, the company is throwing in a couple of discounted accessories as well - $49 for the Moto Smart Speaker supporting Amazon's Alexa voice assistant and the Moto Style Shell back cover that's compatible with Moto Z3 and Z4 phones. The shell now costs just $2,99 down from $19.99.
The offers are available starting today and last until July 5, 11:59 PM CDT so you have around 7 days to choose wisely.
ADVERTISEMENT