Motorola and iFixit team up to let you repair your Moto phone easily
Motorola just partnered with iFixit to make the repairs of some of its phones easier for end-users. The two companies will release repair kits that let you replace you cracked screen or aging battery without resorting to an authorized or third-party service center. It's all part of the #righttorepair campaign that's been going around lately and that's a big step forward.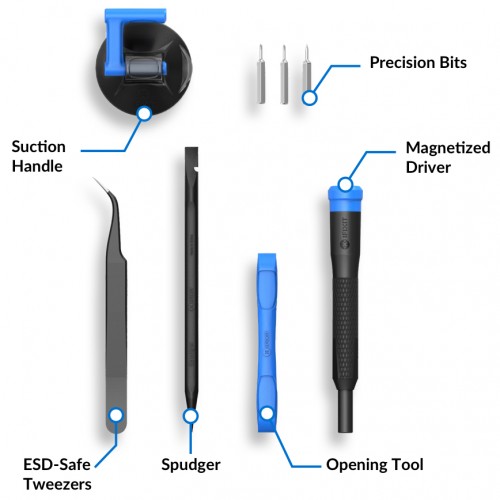 For now, Motorola and iFixit are offering kits to repair your damaged screen and battery for older models only. We hope that the portfolio will grow soon and kits for the more recent Motorola phones will pop up.
If you are owning one of the following phones and in need of a new battery or an LCD head over to this link and select your kit.
B
Every phone manufacturer should sell an official tool kit to fully disassemble and reassemble their phone. Simply buying a generic tool kit on ebay, you don't know if they are the best tools available for the job...probably not.
h
not always so simple. When you look at the more expensive devices that are also IP68 it can be difficult. You need specialized heating equipment to separate the parts safely and without damaging the internal component. The iFixit DIY solutions mean y...
?
Thanks for your good intentions, i have friend who always damage various flagship brand within months, but after switch to motorola, survive 3years due bettery need to be replace
ADVERTISEMENT