Realme is a leader in smartphone charging tech – in 2022 it became the first to unveil a phone that can do 150W and it followed that up with the first 240W phone this year. But these triumphs in the high end shouldn't overshadow the work that the company is doing to bring fast charging to the masses.
The goal for 2023 is to have at least 90% of Realme models available globally support charging at a rate of 33W or higher. The company already hit that mark in the $250-$399 segment, but this will cover the more affordable phones too.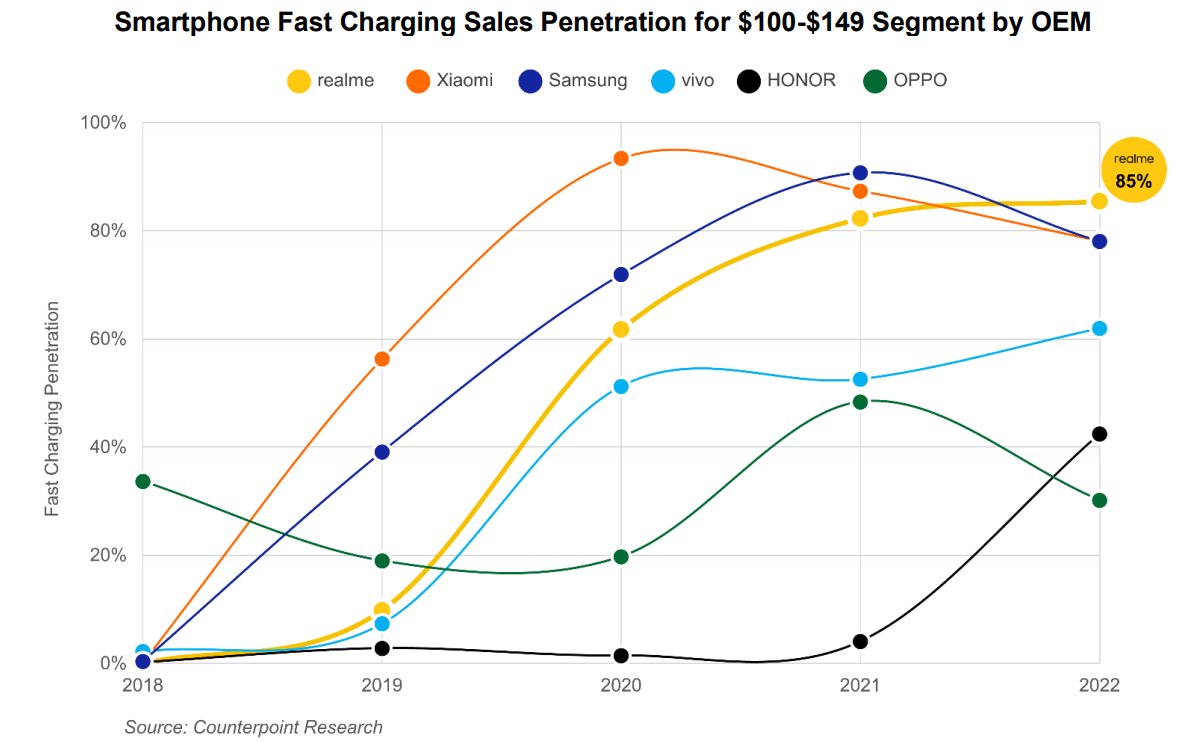 According to stats from Counterpoint, Realme is still the only company to have launched a phone with 65W charging in the $100-$149 price range (that was the Narzo 20 Pro in 2020). And it is currently the leader in this price segment with 85% of its phones in 2022 support fast charging. However, the 85% stat is with a generous definition of "fast charging" – Counterpoint drew the line at 10W.
That's not all that fast, is it? Realme's new commitment will bring the minimum to 33W for all but the lowest end devices.
b
Try getting both first. And then you can tell me if i'm wrong.
b
Not bad, 33w is decent.
ADVERTISEMENT