Introduction
Last week we walked with dinosaurs. We followed phones in their search of the perfect size and shape. We'll now take another step away from our usual routine and look back at the gadgets that lost or are about to lose in the survival of the fittest. Mobile phones are no longer a commodity – but a necessity. And they've made other, less fortunate species, expendable.
Indeed, the times when it was enough for a mobile phone to make calls are long gone. We demand and expect the best service for our money. So, today's handsets will do so many things that only a couple of years ago required using several different devices.
Remember the times when you had to carry a pager, a street payphone card and a personal organizer at all times to keep in touch? Now the cheapest of phones will do the job and is actually better at it.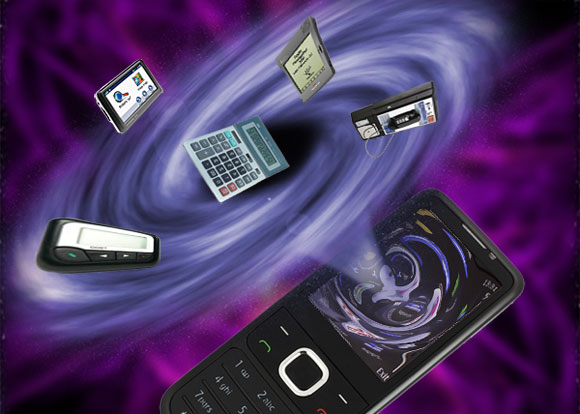 Today we look at all those tools that we no longer need as long as we have our trusted cell phone at hand. Some of them have evolved to adapt to life at the bottom of the food chain, others have quietly disappeared.
We're about to remember devices once considered indispensible, now fearing extinction at the hands of mobile phones. Some of the items on this red list will be missed it seems – others we were more than pleased to throw in the dumpster. But that's the way of evolution: you need to crack a few eggs to make an omelet.
Some of the conclusions were pretty much expected (the death of devices like personal organizers was obviously only a matter of time), while other were somewhat surprising (wristwatches took a major hit too).
So, full of fond memories of the good old times, we start our tour after the break. First on our list is the forerunner of the SMS – the pager – a single click down memory lane.
F
Great arrticle and great comments - kudos to all ! A few random thoughts that I would like to add. 1) who killed the mobile phone ? Today's (mid to high end) mobiles hardly resemble the original mobile phones. It could be argued that othe...
E
- Many chinese phones equipped with analog TV receiver, and they cost only $60 or so. - Did someone forgot to mention FM radio? - USB GSM internet modem - Voice recorder
S
Great article, it makes me think. -> Landlines remain, so fixed line telephones remain too. -> Have yet to see a mobile phone that is also a capable organizer. -> Sat Navs are enhanced, not extincted - so who's the winner? Furthermore ...