Shortly after Xiaomi released a more detailed timeline along with a list of devices that will surely get the latest MIUI 10, the company released the Global Beta of the software for its top-tier, mid-range and affordable phones from the last two years or so.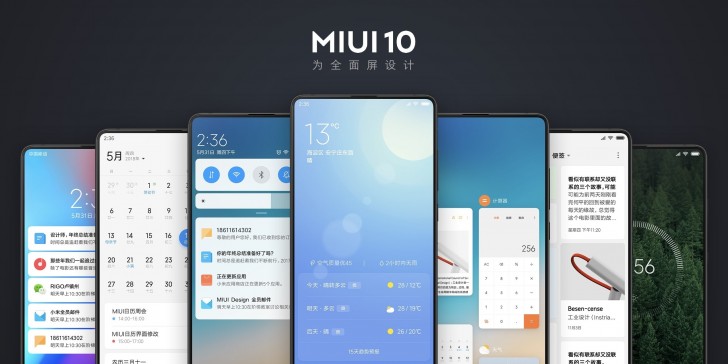 The MIUI 10 was announced alongside the Mi 8 but the Global version of the software was announced with the Redmi S2 in India.
So most of the Chinese-based Xiaomi phones already started receiving the new Alpha/Beta versions of the overlay, but yesterday, the company rolled out the Global version for eight of its phones too. As you've already guessed, the MIUI 10 Global comes with the usual Google Play services and it's called Global Beta 8.7.5 ROM.
Here are the devices eligible for flashing:
Xiaomi says that this is just the first batch to receive the Global Beta. More to come in the near future. Instructions for installing the Global Beta software are:
Don't forget to backup your data
Devices that are on MIUI 7, 8 or 9 stable ROMs need to do the upgrade via fastboot with unlocked bootloader.
Users already running the MIUI 9 Global Beta ROM just need to check for the update manually in the Updater app menu.
One of the key features of the new Global Beta ROM 8.7.5 version is that it includes LDAC for Bluetooth devices. But it's important to note that this feature isn't intrinsic to the MIUI 10 but instead, Xiaomi promises that all of its devices running Android Oreo will get the support for LDAC.
For those of you who don't know, LDAC improves the quality of audio streamed via Bluetooth. It's developed by Sony and has a higher bitrate than usual - 990 kbps. However, you won't be able to benefit from it if you aren't streaming lossless audio like FLAC, for example. And your headphones need to support LDAC streaming as well.
?
Revanth, MiA1 will receive iOS12. Do you know the difference betweeen Stock Android and Custom ROMs. Need MIUI 10 in MiA1, it seems.
ADVERTISEMENT