Windows Insiders were recently invited to Microsoft's launch event - which will be held in both Manchester and London on December 2 - to be the first to experience the company's new flagship phones Lumia 950 and Lumia 950 XL with Windows 10.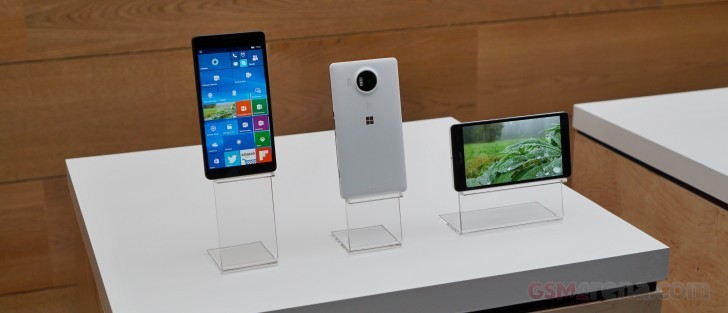 Insiders will also have the ability to purchase the 950 or 950 XL at the event. Those who do purchase either device will also receive a Microsoft Display Dock to "turn an external screen into a PC-like experience", as mentioned in the invitation. The event will begin at 18:00 local time.
The Lumia 950 and 950 XL both feature liquid cooling, USB Type-C, Windows Continuum, and 1440p OLED displays. The 950 XL will also have a larger 5.7 inch display vs the 950's 5.2 inch display.
Check out our hands-on of Microsoft's new Lumia line of handsets.
K
It's mentioned above that Microsoft are having a launch day on 2nd Dec. At their Manchester store. Does any body now where their store is in Manchester. Thanks
?
I'll pass on that one. Especially that a Surface Phone showed up in a recent benchmark.
N
Thats what iSheep say when they want a a phone. Basic OS with all icons in front; no customization, flat boring OS design. Customization on Android and WP actually exists. Good luck with your subpar tech iJunk.
ADVERTISEMENT