Most people wouldn't think to customize their phone further than choosing a wallpaper and a ringtone, but then there are some tinkerer's that go over the top just for fun. Take Core Down, aka Marc, from the WindowsArea forums – his Lumia 520 has a big Wi-Fi antenna and a fan.
The antenna had to be connected to the proper pins on the motherboard (after the stock antenna had been removed). And since the 520 was getting hot under the collar when running games (the phone being the gaming powerhouse that it is), Marc added a fan to keep it cool.
He went on to add a Wi-Fi antenna to a Lumia 435 too. No fan though, the dual-core Cortex-A7 processor somehow doesn't seem like the "active cooling" type.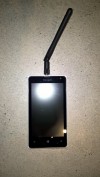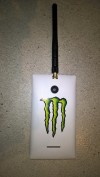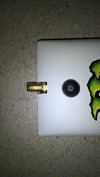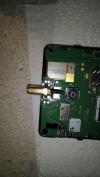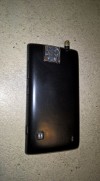 Modded Lumia 435 and Lumia 520
It's all just for fun, of course, but apparently the two phones get much better Wi-Fi reception. Also, the antenna can be unscrewed and the phone can be hooked up to the car's antenna like in the good ol' times (I'm not sure if this boosts GSM connectivity though, just Wi-Fi).
If you're interested in trying your hands on hardware modding, Marc promises to post a guide in the WindowsArea forums.
?
They probably have good cellphone network coverage in Germany, therefore they only focused on boosting the wifi. I wouldn't mind two large antennas on my phone though, having poor signal is way worse than having a bulky phone.
D
Guess you don't use your phone much...dunno
ADVERTISEMENT