There's no denying that Google is quite eager about its upcoming Google Pixel 6 duo. The company revealed the device months before it plans to release it, and it has already been advertising the Pixel 6 even before revealing much of its specifications and features. XDA-Developers revealed a list of features we can expect from the Pixel 6 duo, but before getting into that, let's look at the camera hardware first.
Most of what we know about the Pixel 6 and 6 Pro's cameras are the hardware side of things. The Pixel 6 will have a 50MP Samsung GN1 main sensor, and a 12MP ultra-wide camera. The Pixel 6 Pro will have the latter two in addition to a 48MP 4X telephoto periscope zoom camera. The Pixel 6 Pro will see an updated 12MP selfie camera.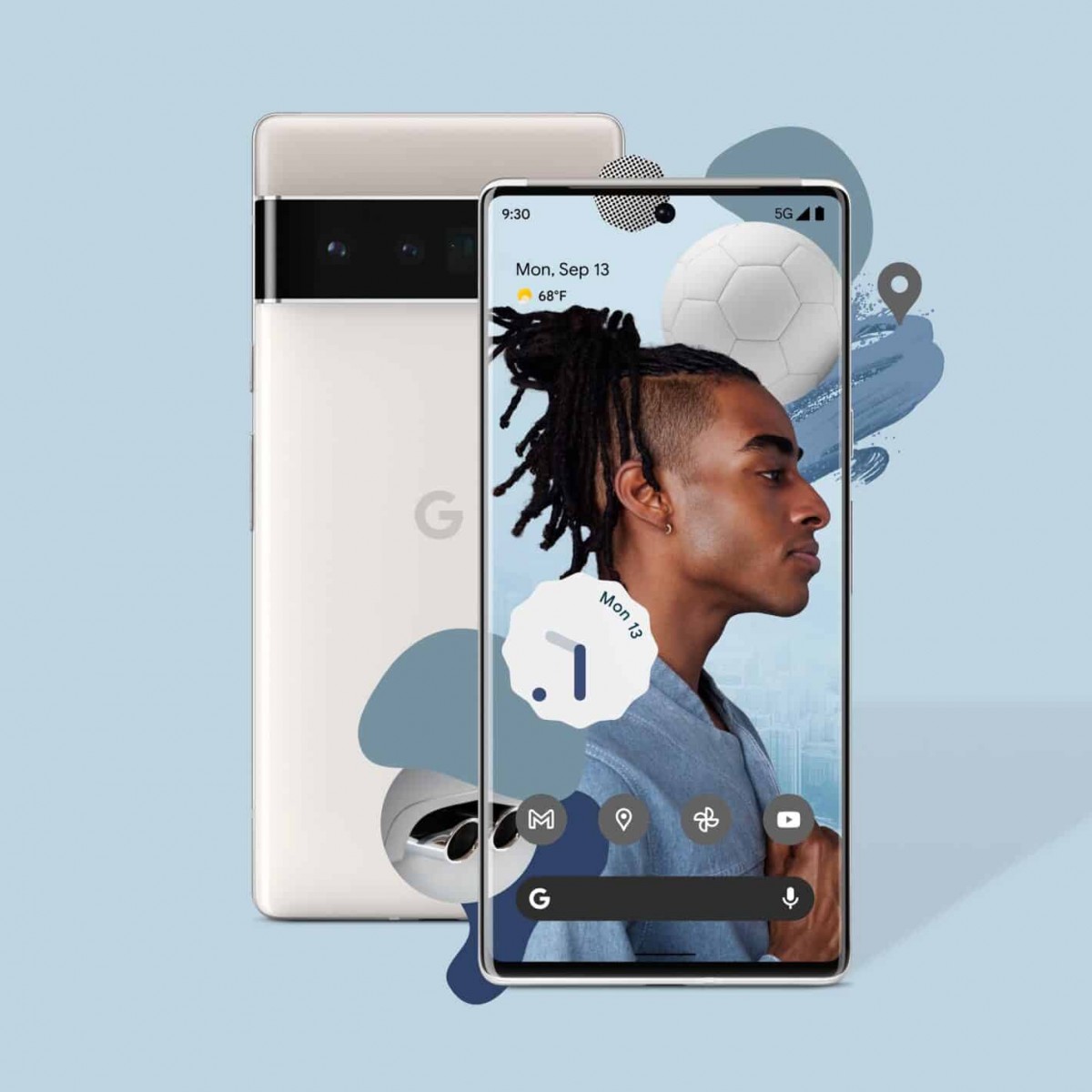 With Google's new Pixel phones, it will leverage its own image processing to enable new software features and improve image quality. XDA managed to uncover some of these new features never seen on Pixel devices before. These features were discovered through a leaked internal build of the Google Camera app (and from an undisclosed source) and may or may not make it to the final retail units.
Wide-angle front camera: Evidence in the code points to the Pixel 6 Pro (not the Pixel 6) will have an ultra-wide angle lens. According to XDA, "our source confirms that the selfie camera on the Pixel 6 Pro offers two predefined zoom levels: 0.7X and 1.0X."
Video recording: Main camera will support 4K video @ 60fps, but the ultra-wide and telephoto cameras are capped at 4K @ 30fps. Also, while recording at 4K/60fps, the maximum zoom level is 7X. Meanwhile, recording at either 4K or FHD @ 60fps enabled zoom up to 20X. This is the same for still images.
Manual white balance: Google has been working to add this feature, but it may not be ready yet. XDA speculates this may be only a developer feature, which resonates with Google philosophy of keeping the camera app as simple as possible.
Magic eraser:Code named "swiss" is tied to a feature called magic eraser. This feature is for the Pixel 6 series and may also be accelerated by the Tensor Chip's TPU (Tensor Processing Unit). It's speculated to let you easily remove objects or people from an image.
Face deblur: This is a feature that was confirmed by Google. It works by taking additional frames of the subject(s) using the ultra-wide camera at the same time that it's capturing HDR frames from the main camera. The TPU then processes the details from both cameras to deblur a face that may have been captured in motion.
Scene Lock: This feature has recently been associated with codename "naruto". Scene Lock may be related to AF/AE lock but it isn't clear what the purpose is yet.
Bluetooth microphone support: The feature's codenamed: "sapphire" and code suggests the feature will come, but XDA's source couldn't corroborate it.
Motion Blur: suggests that a new feature will let the user add "creative blur effects to your photos" as per code.
"Nima aesthetic: seems to be related to Google's "Top Shot" feature when Motion Photo is enabled. This feature appears to be accelerated by the Tensor's TPU.
Baby mode: this could be an auto-capture feature that will recognize and capture babies and toddlers in cute moments while they play or move around a lot.
Again, these features may or may not make it to the Pixel 6's final hardware. Check out the full XDA report to see the full breakdown of each of these features and the lines of code found.
c
Putting a 2x just to say it has a telephoto is just a waste of money. Google's 2x lossless zoom is excellent
R
I recently had to put down my beloved pixel 2 xl after 5 years of usage. Had to buy the vivo x60 pro +. Just because Google decided not launch their new phone in the 2nd biggest market in the world!
?
Is it about having three cameras or making the best use of the ones you do have? My Pixel 2 with a single camera can take better photos then the S10
ADVERTISEMENT